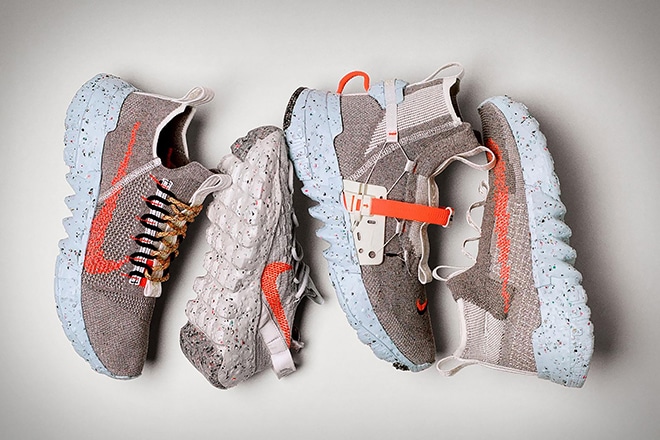 Nike Space Hippie is Avant Garde and rebelliously optimistic, boasting the lowest carbon footprint scores, yet.
The new Nike shoes are trash, literally. Vegan and made from recycled 'trash' material.
The American sportswear company's latest "Space Hippie" line boasts the lowest carbon footprint scores, ever achieved thus far.
The Latest Nike "Space Hippie" Sneakers Are Literally (Made Of) Trash.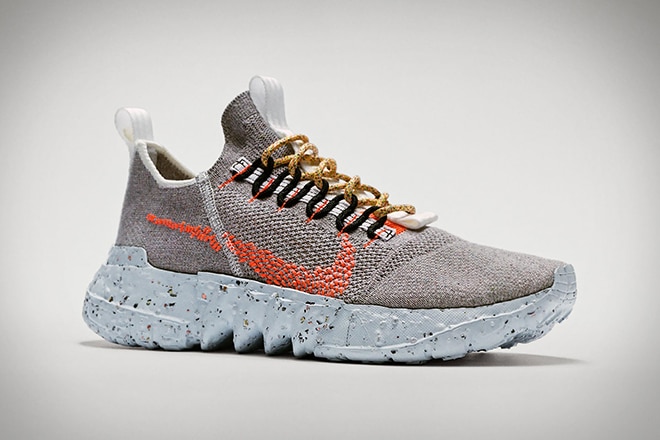 On a laser-focused mission to become one of the world's most sustainable brands, Nike's Space Hippie is Avant Garde, rebelliously optimistic, and is amongst multiple other efforts including the Flyleather Earth Day Pack made from 50% recycled leather fiber, the Vapormax Random which turns 'trash into treasure', and the Zero compromise innovation.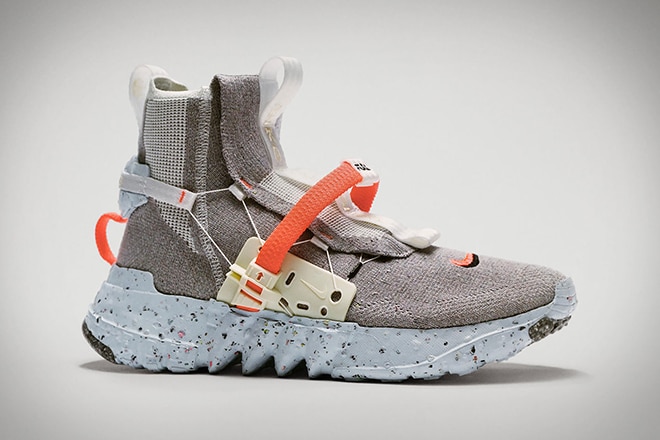 Emphasizing on circular design, where resources are continuously recycled in various forms to minimize waste, each and every shoe featured in the Space Hippie line was constructed entirely from factory scrap material. Crafting 90% of the uppers from waste yarn, recycled plastic water bottles, and t-shirts, the sneaker's ultra-comfortable footbed originates from recycled ZOOMX liners, whilst its outsoles utilize 15% Nike Grind Rubber combined with 100% recycled foam.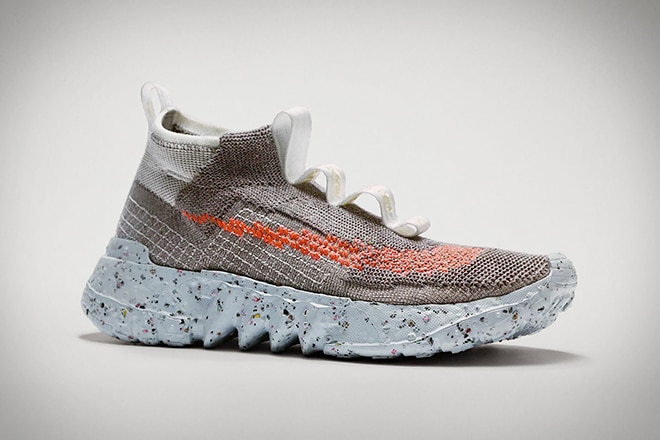 Dubbed Space Hippie 01, 02, 03, and 04, each shoe features a futuristic and out-of-this-world aesthetic, further raising the bar in sustainable fashion to a record high and positioning Nike in a league amongst other mainstream socio-and-eco-conscious brands such as Adidas, Salomon and Dr. Martens.