Further Afield
Travel
We love the Heritance Aarah Maldives and here are 4 reasons why you should visit the Island too …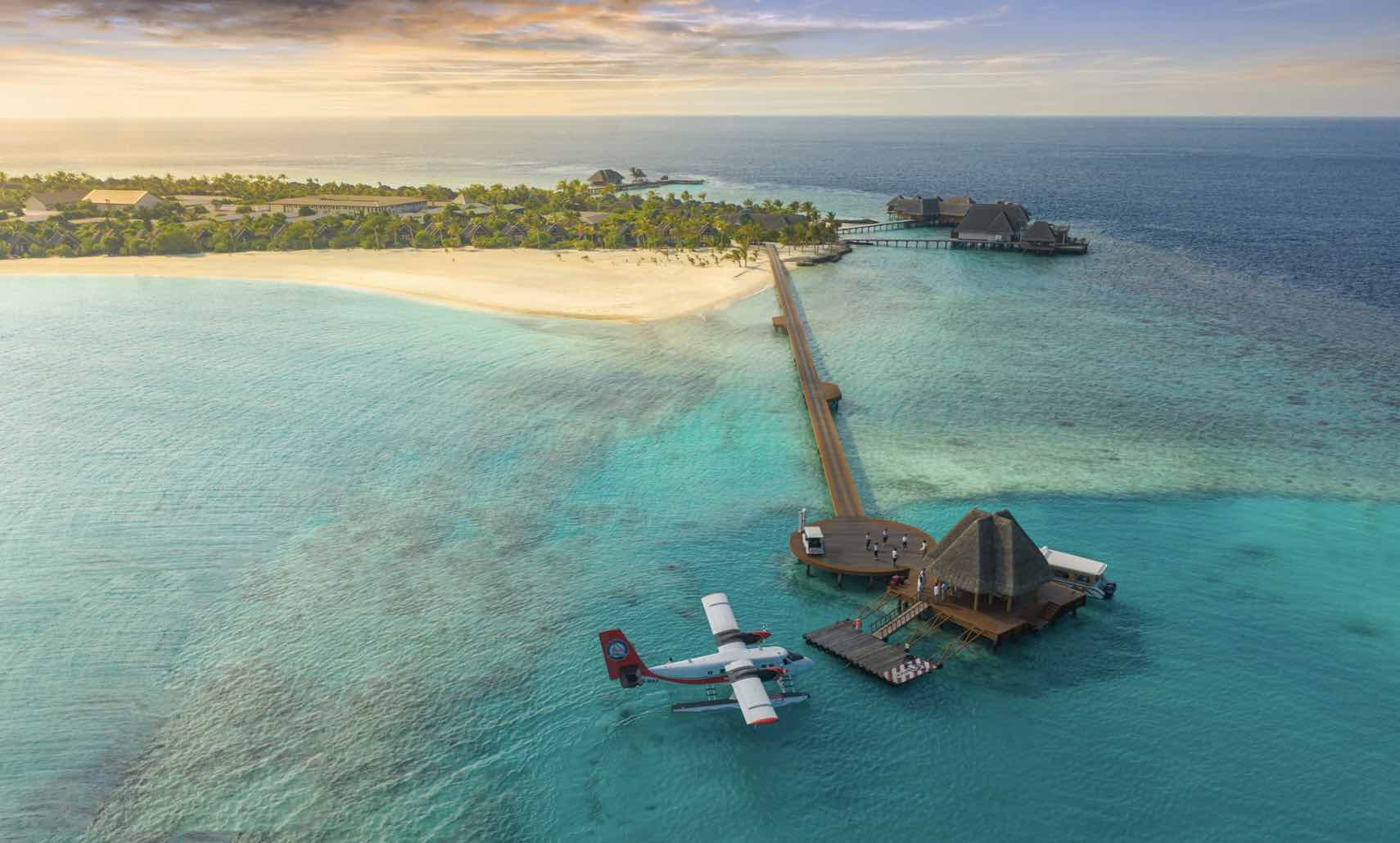 Gather your friends and family for a perfect retreat where magnificent beaches and endless views of blue await. From luxurious accommodations and pristine beaches to spas and water sport activities, here are four reasons to visit the Heritance Aarah Maldives:
Adults-Only Premium All-Inclusive Ocean Suites
Guests can relax and lap up the royal treatment on the lovely island of Raa Atoll, with Maldivian hospitality and culture at the centre of the experience. With the adults-only Ocean Suites, Heritance Aarah has created the ideal hideaway for couples and groups to unwind while living in ultimate comfort against the breath-taking backdrop of the Indian Ocean, with your very own infinity pool.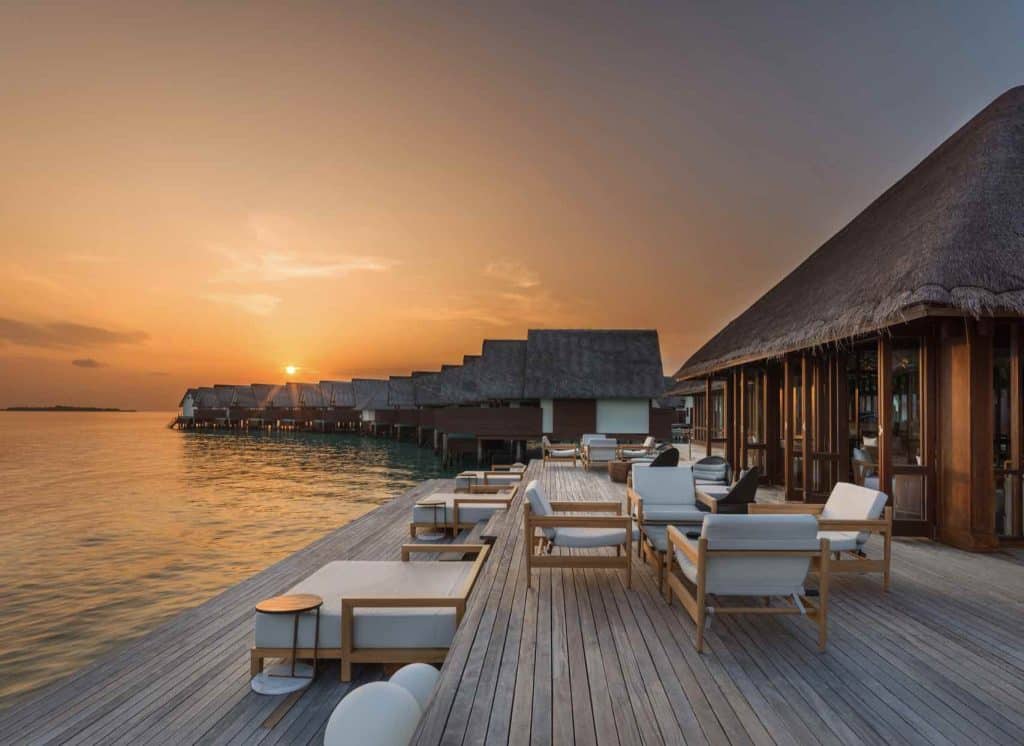 The premium suites elevate the traditional all-inclusive offering with superior amenities and facilities such as a bottle of champagne upon arrival, two bottles of spirits selected by the guest added to the in-villa mini-bar daily, a fully stocked wine cellar encompassing an international selection of wines, an espresso machine, the 3Cs — ice cream, candy, and cocktails — from the island's Naughty Cart, and more.
Culinary Haven at Extraordinary Restaurants
While travelling is great, an outstanding gastronomic experience can really make your vacation. Diners can savour exceptional flavours from around the world, prepared using traditional recipes and fresh ingredients at the resort's many dine around venues.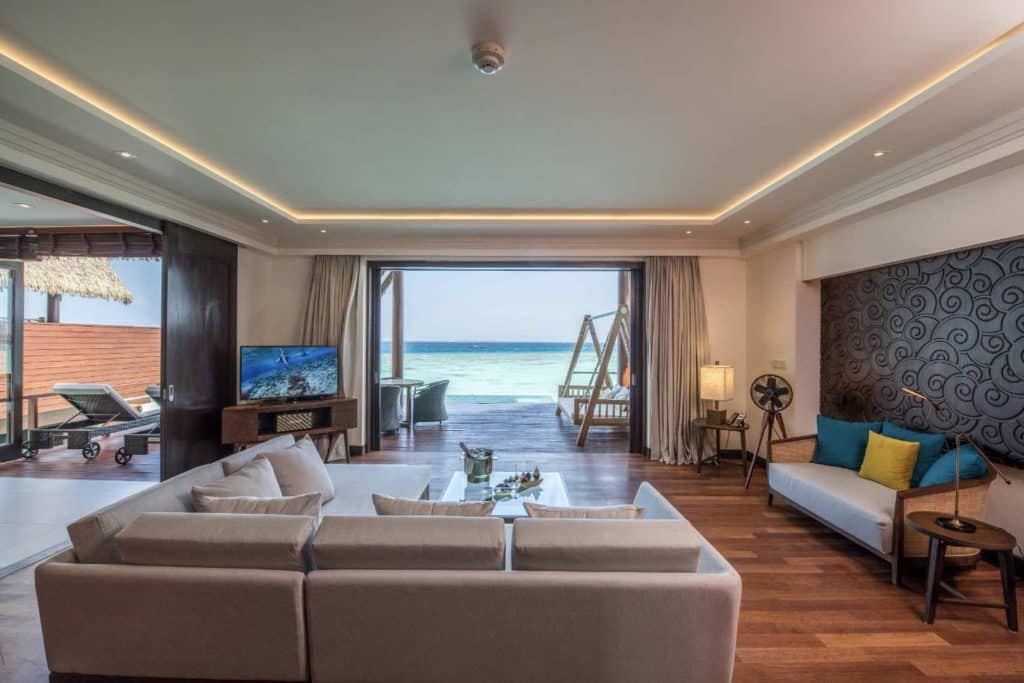 Guests staying in the Ocean Suites will be spoiled for choice at the resort's exclusively dedicated dining venues including the Falhu Bar, meaning "Lagoon Bar" in Divelhi; the Udaras Infinity Pool, a unique overwater pool bar and Baani restaurant, offering a sweet experience mixed with the right pairing of beverages.
In addition, guests can unwind and visit seven different restaurants and five bars, embarking on a new culinary journey every evening.
Countless Adventures on Land and Sea
Adventure awaits with land and sea activities allowing visitors to enjoy the best of this slice of paradise. Heritance Aarah Maldives offers a range of exotic experiences, ensuring a thrilling and relaxing vacation.
With attractions that promise action-packed thrills, such as the hottest new water sport, Flyboarding, as well as Catamaran sailing, a peaceful Dhoni ride for a dolphin search cruise, and snorkelling, the resort provides the perfect playground to create lasting memories.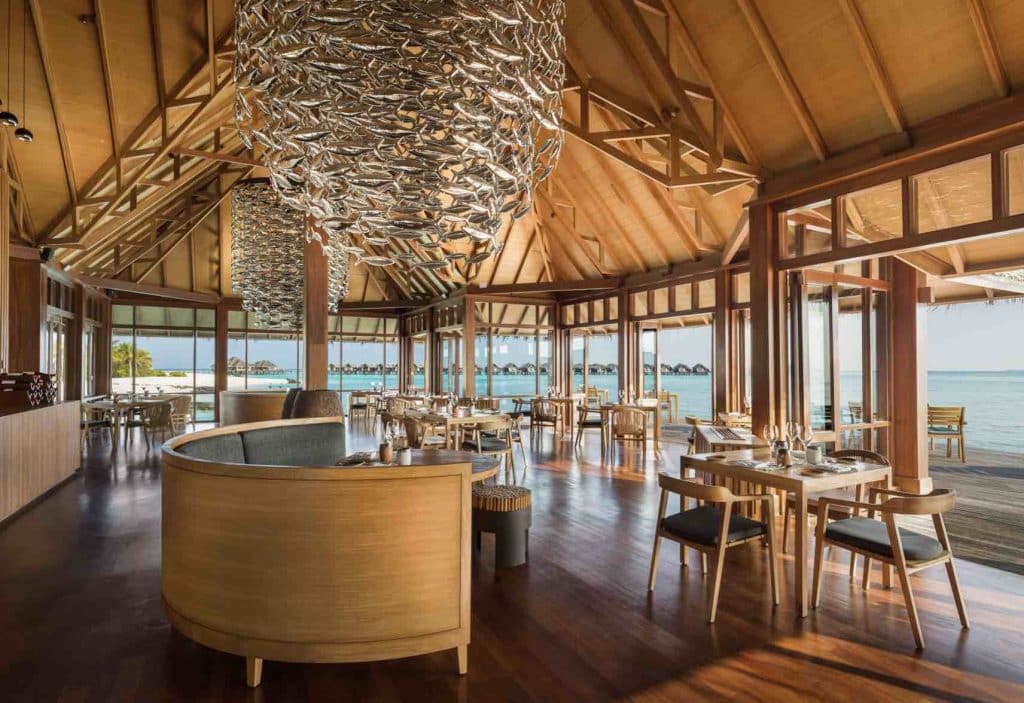 Relaxation at The Medi Spa
In addition to the white sandy beaches and pools, the resort includes relaxation at the Medi Spa for the ultimate pampering, offering wellness and beauty treatments.
Guests can set off on a restorative journey of body and mind at Heritance Aarah Maldives, one of the most holistic spa resorts. With healing hands gently soothing the senses and uplifting one's soul, immerse yourself in a world of tranquility at the Medi Spa, set above the lagoon waters at the overwater spa.
For more information or reservations, please visit –
https://www.heritancehotels.com/aarah/