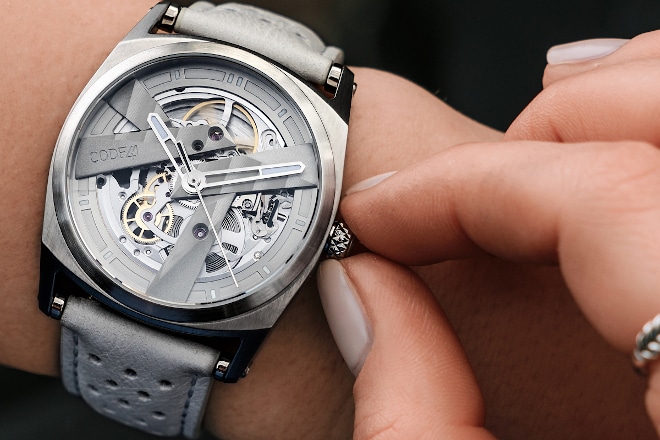 Code41, the kickstarter watch brand that raised close to CHF 6 million for its first high-end offering is back with another openworked timepiece designed by women but suitable for both genders
Built upon the brand's DNA of transparency, community, and fair prices, CODE41 watches are a watch collector's dream given form. Ordinarily, following a "wish-list" of design elements and attributes contributes to a 'many chef's spoil the soup" situation but when it came to CODE41, the crowdsourced input resulted in a collection that is not only appealing but substantially differentiated from many "kickstarter" generation of watches. Day41, the latest Code41 watch to follow the crowd-sourced "design & build" model recalls the openworked aesthetics of its premium predecessor without the price tag. But in order to understand the value proposition of the Day41, it stands to reason that we need to understand the philosophy of the watch models that came before it.
Who is CODE41?
In this age of kickstarter watches, many brands make claims of "disrupting" a billion dollar industry but most if not all, never seem to do anything worthwhile with their clout and connection. The internet has democratised a lot of watch knowledge and where CODE41 watches excel is that their early projects focused on the high-end segment of Swiss watchmaking – a rarity in most instances – building their provenance with the early foundations of something they called the X41.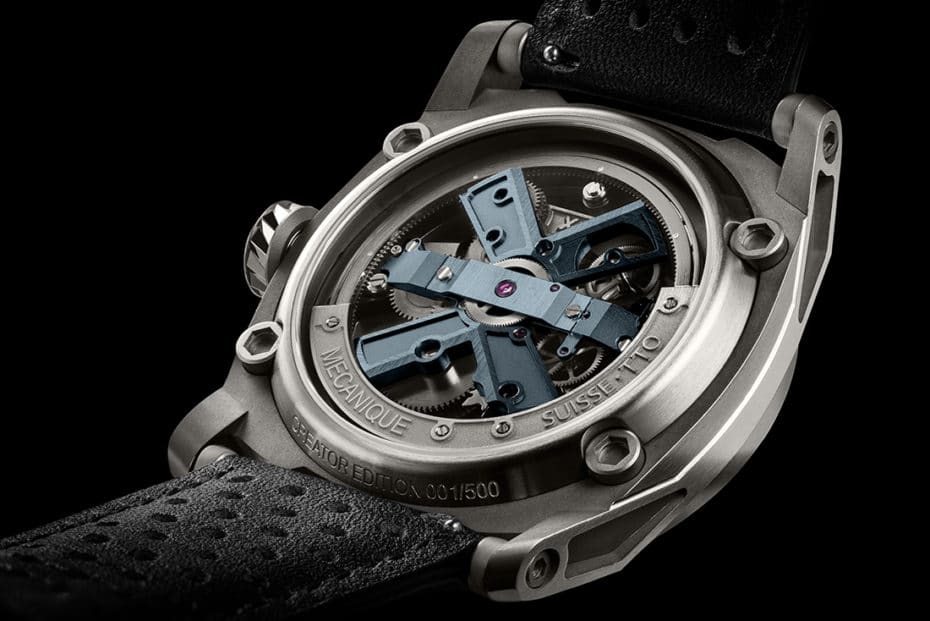 Founded by luxury timepiece designer Claudio D'Amore in 2016, a 10 year veteran at brands like TAG Heuer and Montblanc, he understood that the coins of the realm of haute horlogerie spun on two precepts – provenance, and where lacking, the know-how and reputation gained from creating a manufacture (in-house) or collaborating on the creation of an exclusive calibre.
What result was impressive, decoration and assembly executed by hand, with aesthetics which were referential to modern sport luxury timepieces but not derivative – a tough challenge even for established watchmakers.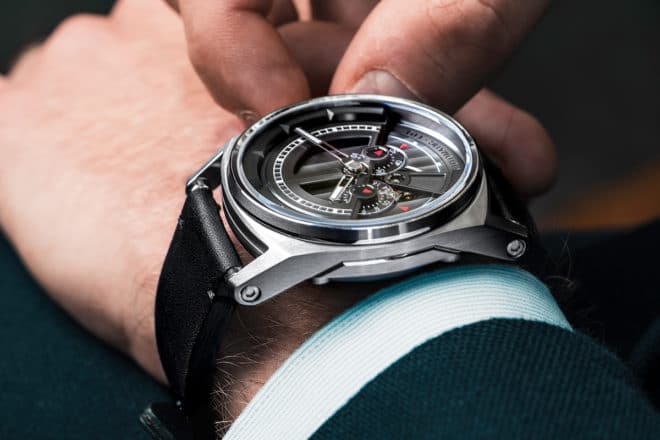 The Evolution of CODE41 watches
After achieving close to CHF 6 million across two rounds of Kickstarter funding and selling 1150 timepieces the X41 with its Limited edition movement designed, manufactured and assembled entirely in Switzerland, set watch connoisseurs on notice.
After establishing their horological kudos, CODE41's next editions: The Anomaly 01 and Anomaly 02 were a little more approachable. "Total Transparency on Origin" or TTO is a concept on which Code41 watches are built. This means that its 300,000 strong community have knowledge of origin, material and production costs – hence a typical 20,000€ manufacture calibre timepiece like the X41 ended up retailing for 5,500€, a three to four multiplier mark-up accounting for design, manpower and profitability for business continuation and also research & development.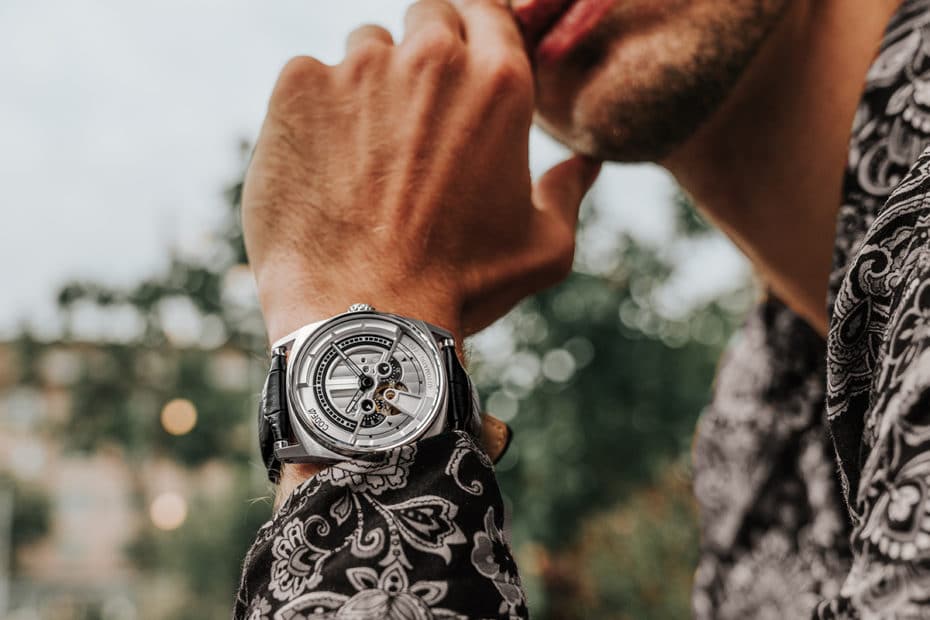 Having established a design language in terms of its undeniably masculine yet exquisitely refined case, the Anomaly 01 looked to Japan, the land of ultra-reliable Japanese Miyota 82S7 movement, a work-horse calibre found in most other entry level micro-brand. It's no X41 but neither it is priced like one, nevertheless, the same finishing and decorative touches, albeit machine finished now rather than by hand, attempt to replicate the style and countenance of its premium predecessor, executed in a variety of materials ranging from the more commonplace PVD coated steel treatment to the more exciting forged carbon case. CODE41's Anomaly 02 combines the character and technicality of the case with an understated and elegant engine-turned guilloche dial fronting a robust Swiss ETA 2824 automatic calibre.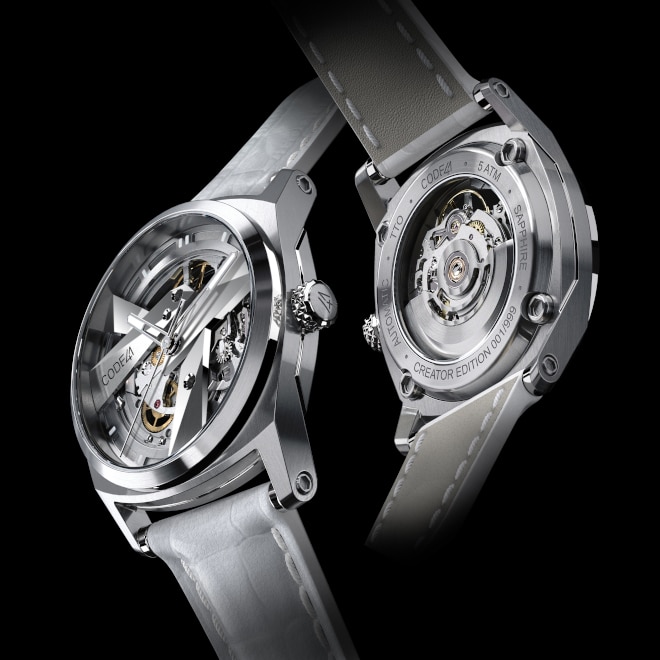 Number of first edition pieces available: 1,000 watches for delivery in September/October 2020
Movement Automatic STP6-15 movement with 44 hours power reserve
Case 37mm or 40mm stainless steel with 100 metres water resistance
Strap Steel or leather including 3 Eco-friendly straps made from recycled leather, flax, and paper
Price From $900