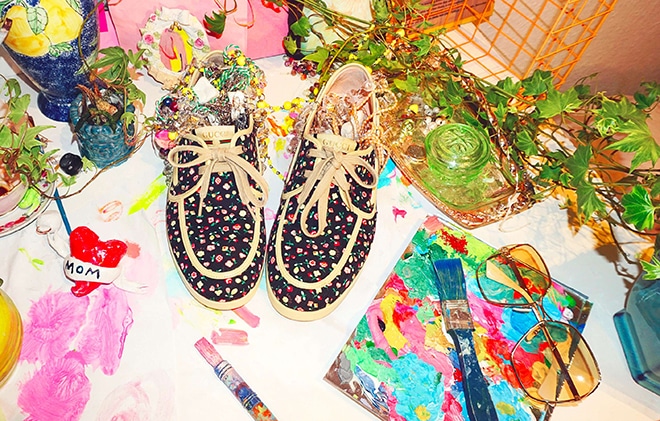 Designed with full canvas construction, Gucci classics through the iconic Art Nouveau 'Liberty Style'.
In an effort to convey a message of a memory, Creative Director of Gucci, Alessandro Michele sought out little-used floral prints. It was through his research that he found the historic English printmakers, Liberty of London, who are known for their selection of fine ornaments, fabrics and objets d'art from around the world. Establishing a creative partnership, the two entities have since collaborated on an all-new Fall/Winter 2020 collection.
The Gucci x Liberty of London Fall 2020 Collection is Messy and Freeing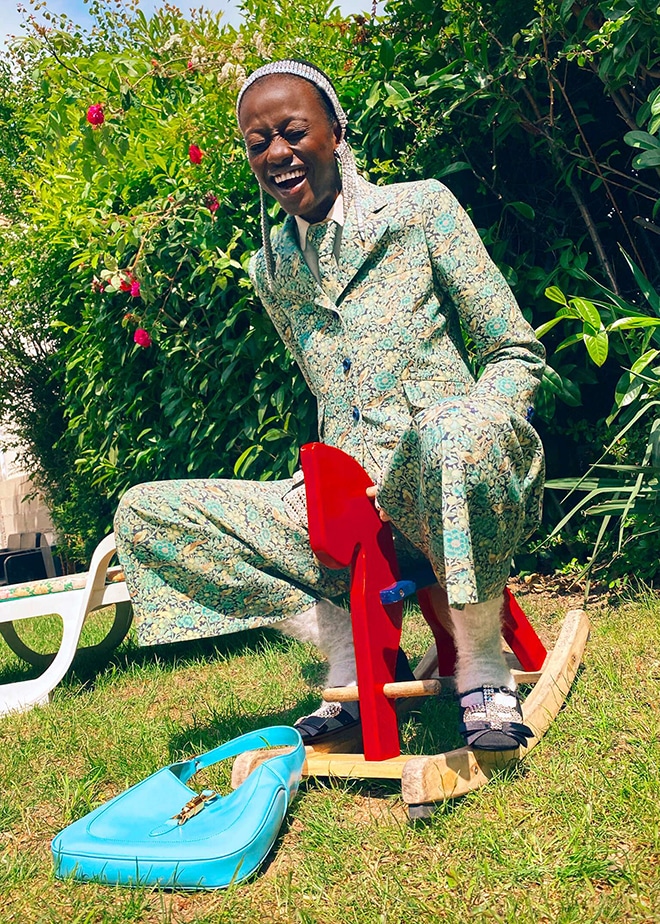 Designed with full canvas construction, this collaboration reinterprets Gucci classics through a 'Liberty Style', which was first popularized during the Art Nouveau period in Italy. Embodying the feeling of nostalgia, the full range of botanically inclined pieces including handbags, outerwear and sneakers, showcased a black puffer jacket dotted with yellow flowers, and a '70s-style blazer coated in a whimsical landscape of pink houses and trees.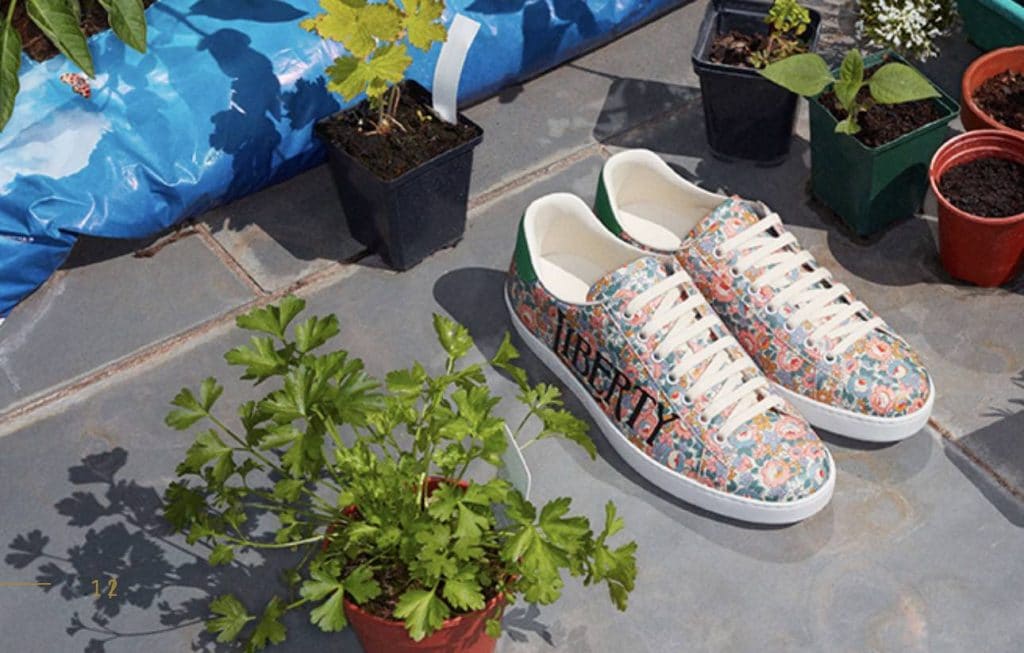 Presented under the guise of wearable optimism, the Gucci x Liberty of London collection is childlike and innocent – featuring babydoll dresses printed with blue and pink roses, a series of hats adorned in Gucci and Liberty logos overlaid by small bouquets, a floral top-handle bag, bifold wallet and zip-around wallet, alongside the Gucci Rhyton sneaker and pointed Horsebit ballet flats rendered in petal motifs.