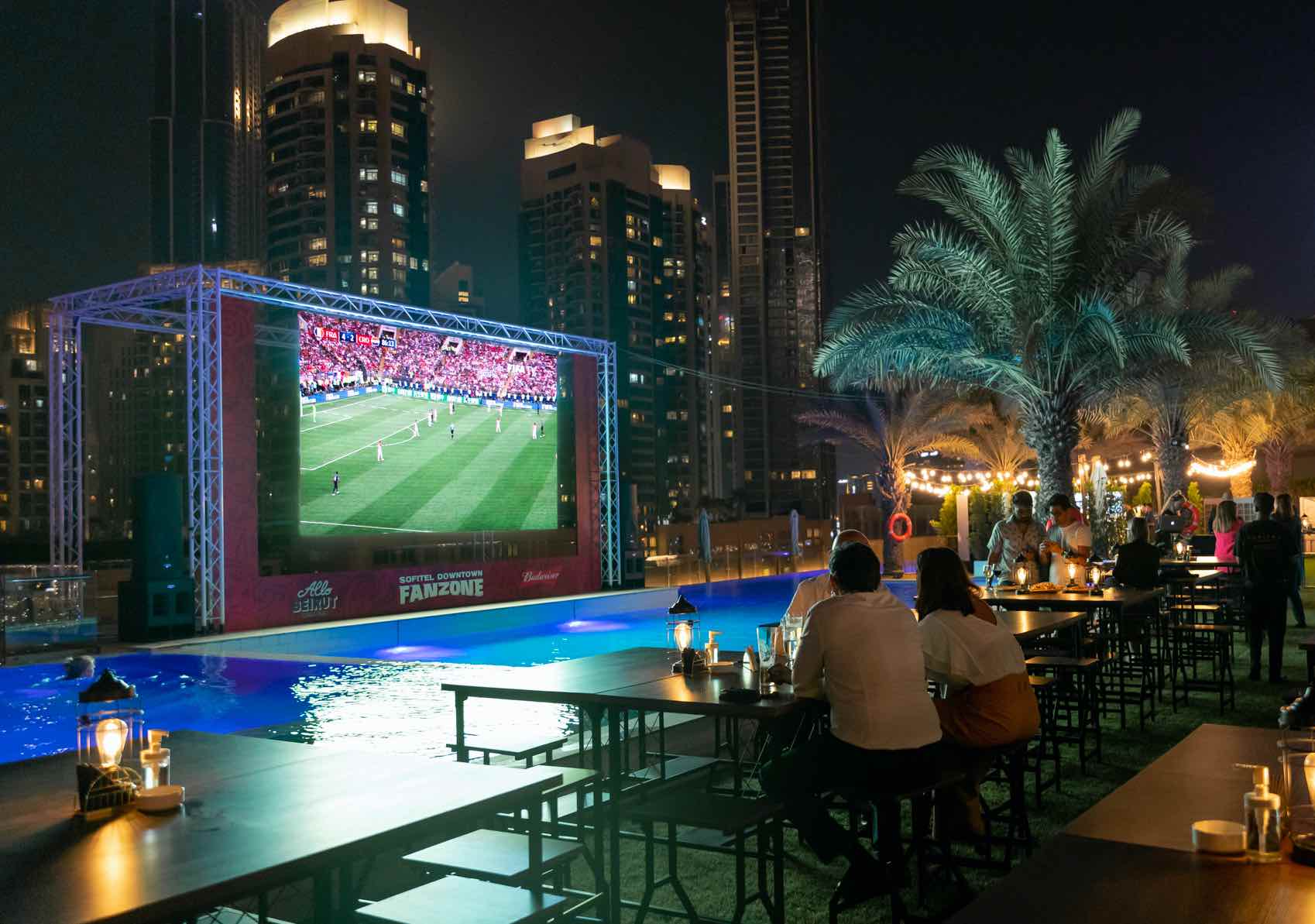 If you're looking for the ultimate Fan Zone to watch the World`s biggest sporting event, then Sofitel Downtown's Fan zone has everything you need – a giant screen, VIP packages, amazing food and drink offers PLUS an Instagrammable infinity pool with an epic atmosphere. Fans can stay up to date with the games and goals while they enjoy hops and nibbles, from the 20th November until December 18th, up to 550 football fanatics can indulge in the hotel's 5-star service, surround sound, live entertainment and suitably themed activities at half time, starting from only AED 100 per person.
If you're not jetting off to watch the action live, then the Sofitel Downtown Fan Zone is the next best thing. Whether you're a fan of England or Equador, you can catch every single match in dazzling quality on the venue's giant screen, and with the party atmosphere you'll think you're at the pitch side. An exciting period of no less than sixty-four games will be played out and watched with bated breath by the entire world. Finding the perfect spot to cheer, sigh and potentially outright cry whilst enjoying the lap of luxury should be high on your priorities list.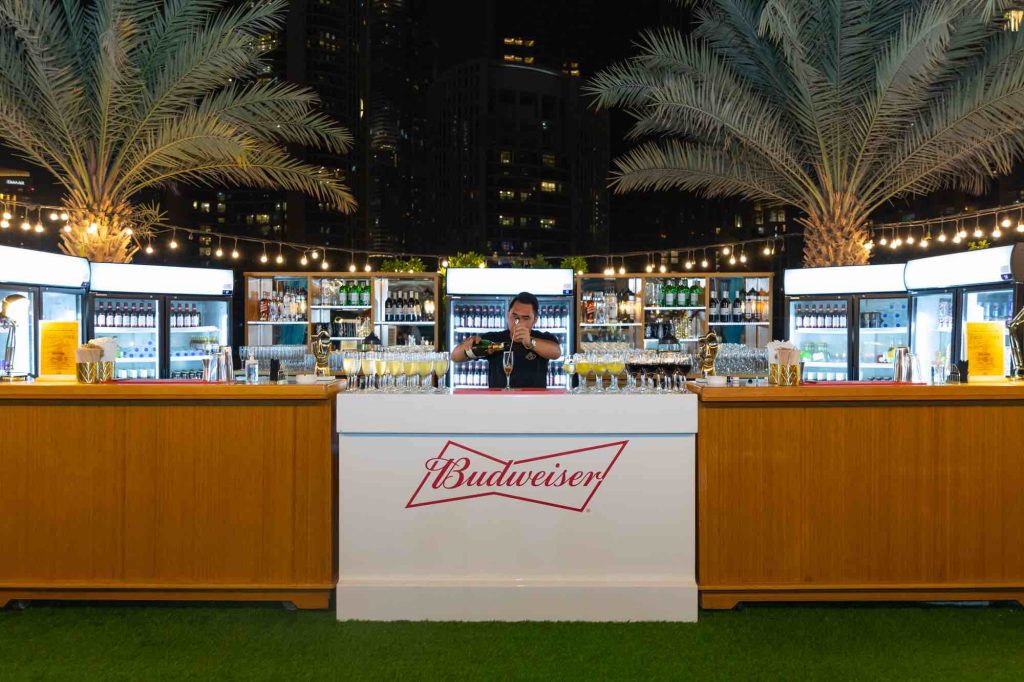 Fans will be delighted to hear that delectable food is being provided by local favourite Allo Beirut, who have created a special menu for Sofitel that promises to bring the mouth-watering dishes they are renowned for. The Fan Zone is also sponsored by Budweiser and there's tons of great offers to keep thirst at bay while you watch the sports stars battle it out on the pitch. The hotel blends luxury with French sophistication and brings that energy to its Fan Zone, promising a visit that is truly magnifique.
Individual bookings start at only AED 100 which includes the basic package – three drink vouchers for soft beverage and premium house drinks. You can also book the best tables with viewing spots of the big screen (advance booking required). Go Platinum VIP and upgrade your whole experience with high top tables for up to eight of you, forty bottles of hops and a choice between house spirits or two bottles or red, white, or sparkling grape – plus the scrumptious Allo Beirut signature food platter – all for only AED 2,500 per table. A little less heavy on the wallet is the Gold VIP Area – AED 1,200 per table – for up to six guests and including 30 bottles of hops, or two bottles of red, white, or sparkling grape.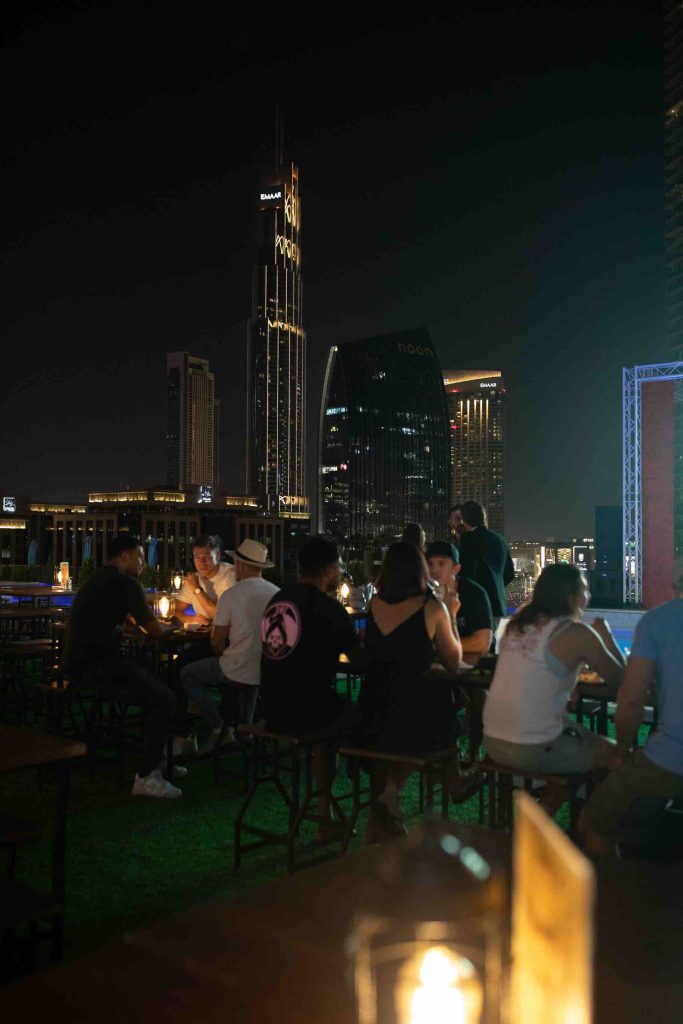 Sofitel Downtown is notorious for its idyllic vibes despite being the centre of downtown, with views of the Burj Khalifa on one side and the sea on the other. Linked to Dubai Mall and with easy access to metro stations, it is the only international five-star hotel with direct access to the Dubai Mall (the air-conditioned skywalk is quite a sight, although flat shoes are still recommended). If you're planning to make one of your football-watching visits a sleepover you can choose from 274 luxury rooms, 76 suites, plus take advantage of their contemporary gym and spa.
The best thing is that if you don't choose to avail one of the premium packages, entry is completely FREE and they're showing every single match in all its glory. I'm sure we don't have to tell you Brits to form an orderly queue in order to take full advantage of all the fun and games. Advance booking required to get the best seats in the house. Enjoy the hotly anticipated football with joie de vivre at the hotel's sprawling venue known as being the 'home of sports'.
For reservations contact: +971 4503 6666 or WhatsApp +971 56 996 0582 or Vist www.sofitel-dubai-downtown.com