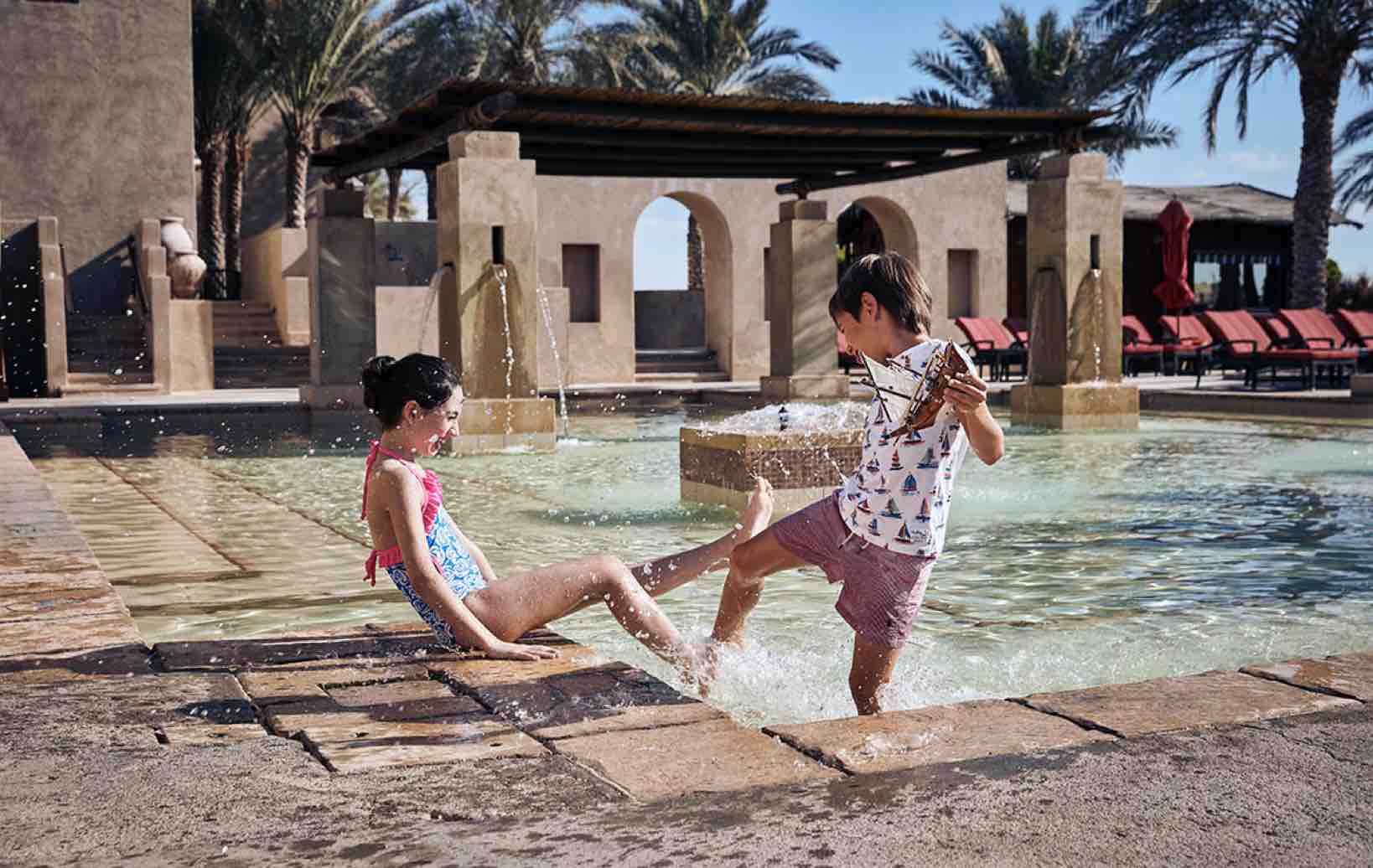 A truly different staycation. The romantic desert fort feel of Bab al Shams 5-Star resort is just 45 mins from Dubai and Abu Dhabi airports. Feel like Aladdin in your gorgeous room. Drift on an infinity pool at the desert edge. Amazing!
Only 45 mins drive from both Dubai and Abu Dhabi airports, your transformation to vacation mode starts as you enter the dreamy world of the "Gateway to the sun".
That's what Bab al Shams translates as and it's as different from a downtown hotel as you could imagine.
Romantically designed to resemble a sandy coloured desert fort and rustic Arabian village, it's a striking and extremely rewarding destination. Typical Arabian little lanes run through it with ponds and lots of cool greenery with secluded areas.
It's no wonder it featured in World's Leading Desert Resort – World Travel Awards.
Gorgeous Arabian rooms with an Aladdin feel
The 5 Star resort's 113 rooms and suites over 2 floors are in a cosy authentic Arabian style. Most offer a private terrace and large bathtubs with rain-shower. All have Wi-Fi and 24-hour in-room dining option.
Health and sanitation a priority
The resort prioritises proper safety and sanitary care as per the guidelines. They take it very seriously but it does not intrude on your stay. The spa and some dining options are closed but the lovely infinity pools are operating. So are the enticing outdoor dining packages.
Twin infinity pools looks into the desert
You haven't lived until you experience floating in the stunning infinity pools where there is nothing between you and the open desert but breeze and birdsong. Plenty of shades too.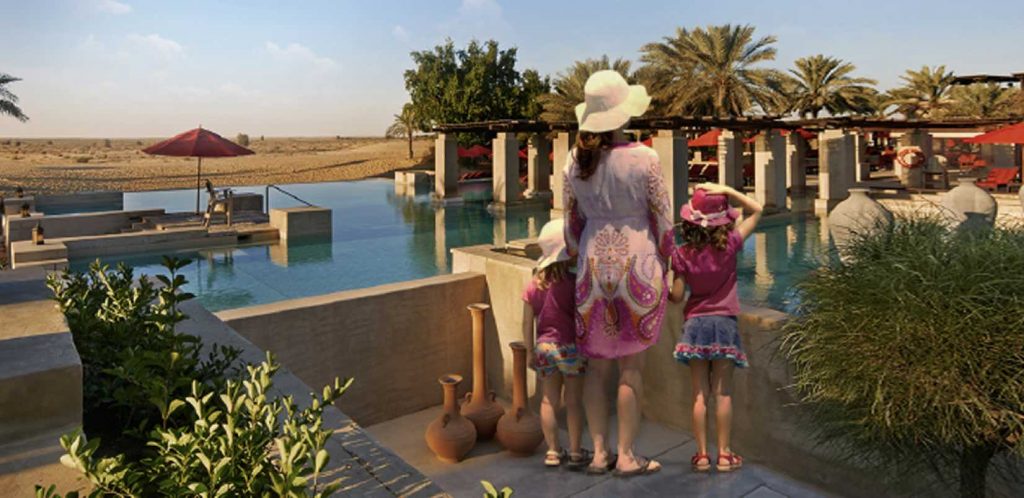 Family or Romantic break – perfect for either
Things to do include a morning falcon experience, unforgettable camel rides and an archery range – or take the shuttle to Dubai and the Mall of The Emirates.
For something truly different, book an imaginative dining package complete with Arabian tent in an outdoor location of your choosing. There are 2 to choose from. One is ideal for family groups. The second never-to-be-forgotten one is just so perfect for romantic couples.
Find out more about Bespoke Dinner Evenings and the Romantic Dinner Package.
Really good deals right now
The resort has mouth-watering deals on offer for your staycation. Early booking offers great discounts too but these are the highlights:
Just AED 799 for the first night. Book 2 nights get 15% off & 3 nights get 20% off.
Complimentary breakfast in the restaurant or brought to your room
Get 20% off desert activities and food & beverages.
Access to Gym and Infinity pool.
Cancel by 18:00 the day before
Stay and Dine: Breakfast and AED 200 fully redeemable towards Food & Beverages (AED 899 weekdays / AED 799 weekends)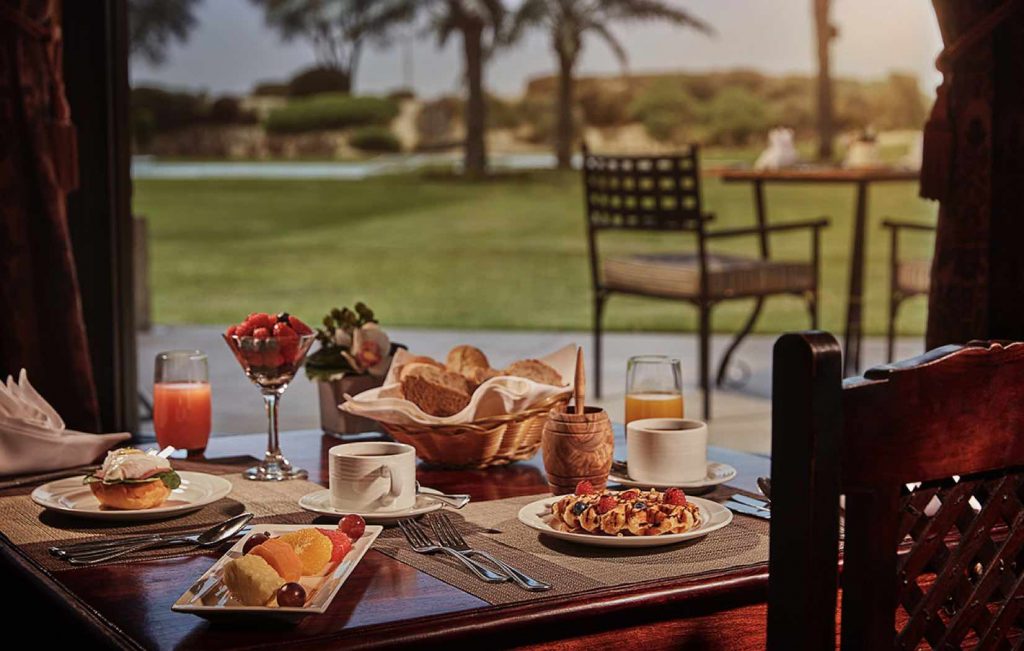 Find out more and book today!
Address: Al Qudra Road, P.O. Box 8168, Dubai,UAE
Website Link: https://babalshams.com
Room Reservations: +97143813231