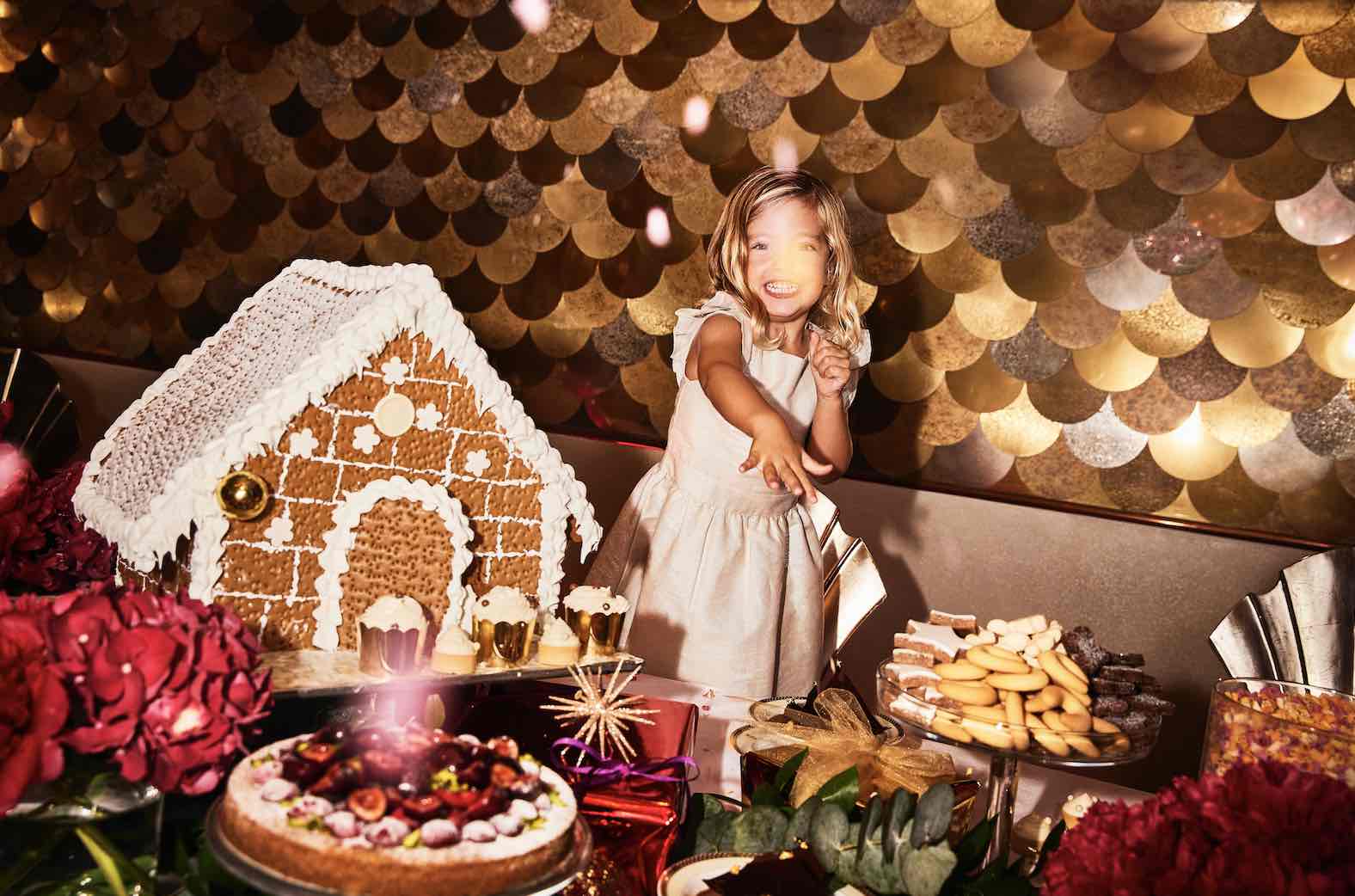 Christmas and the festive period are approaching at the speed of Santa's reindeer-led sleigh, and Jumeirah at Saadiyat Island Resort has stepped up with a host of fabulous offers and events. Unleash your festive cheer with everything from tree lighting, themed afternoon tea, 5-star quality Christmas roasts delivered to the comfort of your home, a sumptuous White Festive Brunch, fireworks, poolside eats and rooftop countdown views at Abu Dhabi's premium destination hotel.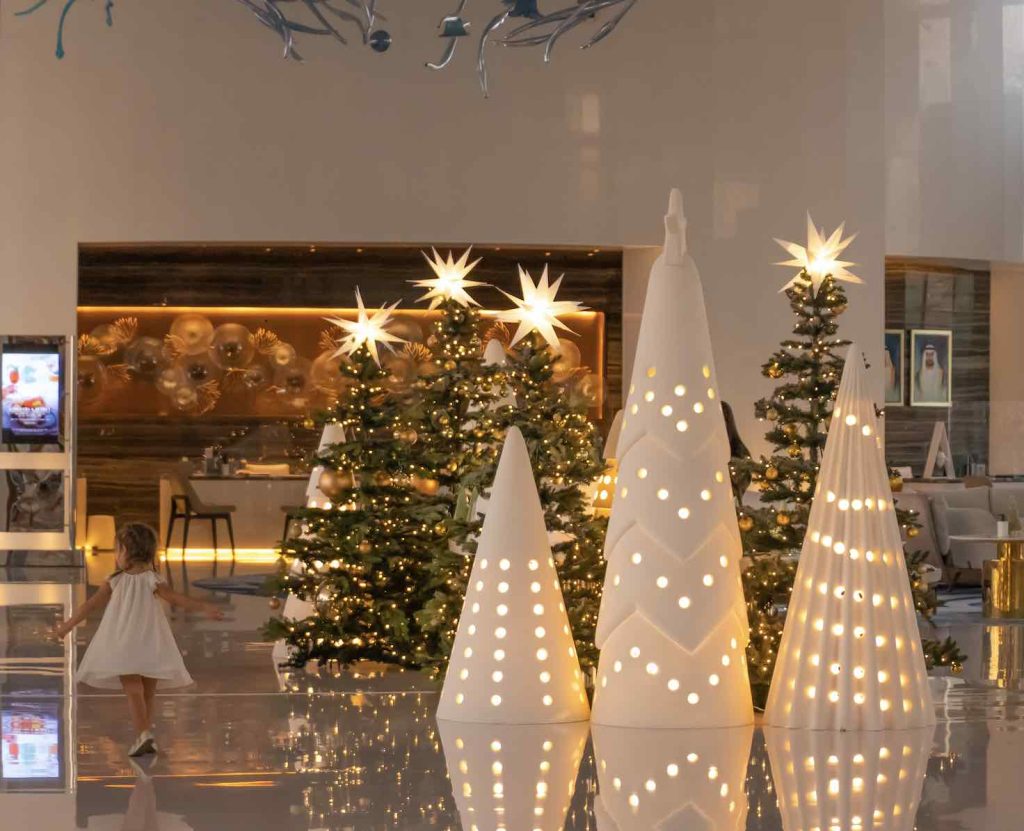 Expect awesome visuals on arrival as the hotel will be decked out in twinkling lights and authentic Christmas tree to enhance your experience (Santa hats and jolly jumpers are frankly encouraged) as you kick back with a champagne flute and delectable bites around the hotel's feted culinary locations. Start with the Festive Tree Lighting on December 11th, which is staged at sunset and is accompanied by their seasonal festive shop with traditional bites,
From December 5th there's also an authentic treat for two, not to be missed at the Majilis lounge, their luxury afternoon tea location, for only AED 338 in total.
One of the better lunch-at-home offers we've seen includes their Turkey on the Go, whereby guests can choose from Honey Glazed Slow Roasted Turkey with corn bread stuffing, Brussel sprouts, roast potatoes, maple glazed vegetables and chestnuts, cranberry and bread sauce (should feed 6-8 of you) for only AED 850. If you're not into turkey you can choose the Roast Leg of Lamb instead, with a mushroom and chestnut filling, roast potatoes and sauteed vegetables, asparagus, and mint sauce for only AED 550. Both options are accompanied by either a surprise bread selection or a platter of canapes, all prepared by the hotel's master chefs and delivered to your home. And it wouldn't be Christmas without desserts; on offer is the Classic Yule Log, either chocolate or vanilla flavour, and you can upgrade this one includes a yule log Santa hat with exotic fruits, or sample the Pecan Maple Pie, traditional Christmas fruitcake or decadent Galette des Rois – starting at AED 160.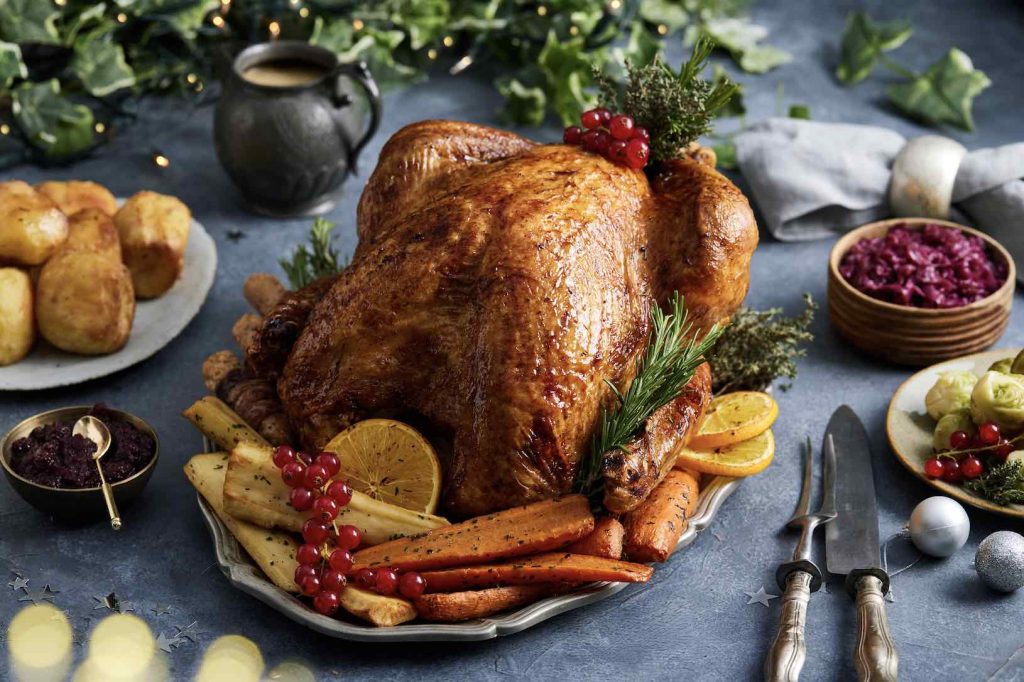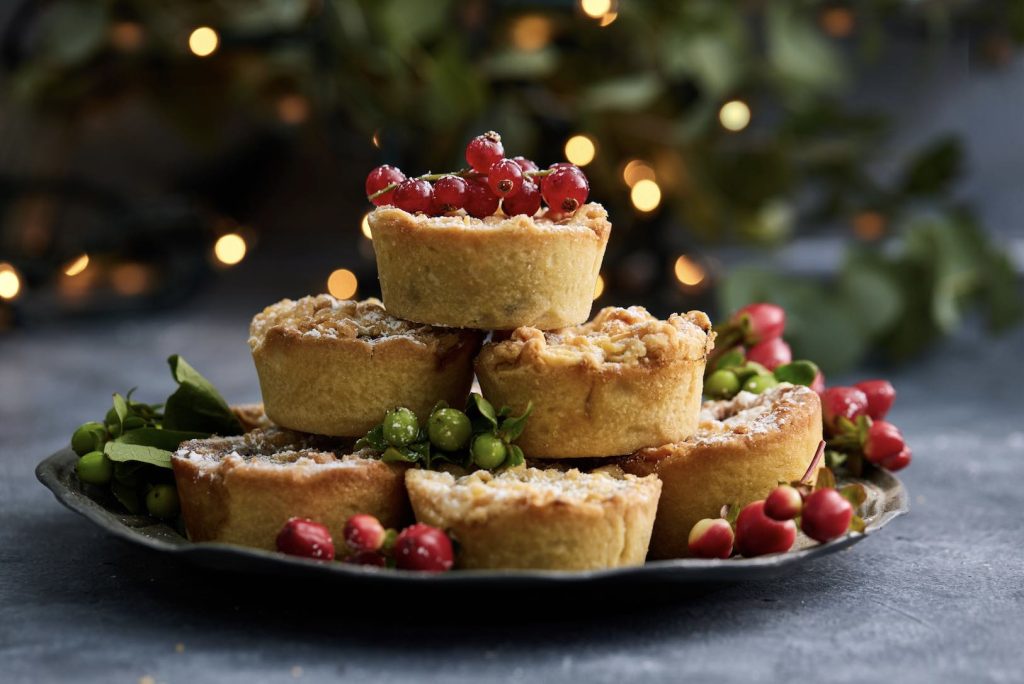 If you're fans of going out for your Christmas dinner on the 25th, then we recommend the White Festive Brunch, with stunning decoration, entertainment, and unique flavour. Extravagant from start to finish, the menu is curated to feature the very best of festive classics from tender juicy roasts to rich desserts. You can even sit outdoors and enjoy island views while your feast or stay out of the heat and relax indoors. Either way you can avail a drinks package starting at AED 850 for premium bubbles outdoors, and
AED 780 for indoors, while the cheaper indoor packages with house beverages are a very reasonable AED 555. Kids under four eat free of charge, and you can enjoy your meal while the little ones are suitably entertained with gingerbread house decoration and a spinning wheel.
If you're looking for a more casual vibe, check out Mare Mare, which combines poolside luxury with coastal flavours straight out of Italy, and the name itself comes from the word "sea" in compliments to the stunning seaside views. You can enjoy a Christmas Eve Dinner from only AED 750 and enjoy a set menu with wine pairing (or AED 550 without alcohol), or the Christmas Day Lunch from AED 850 with wine or AED 650 without, or you can choose from their a la carte menu options prepared by their talented chefs. Even more casual is their sports bar, Offside, which includes a BBQ on the 25th from 1-4pm from AED 450 with house beverages. If Arabic cuisine is more to your tastes, then we recommend a visit to TEAN which promises Levantine dishes with a festive twist, including grilled meats, seafood, and spiced meats, from AED 350 for adults and AED 150 for the little ones.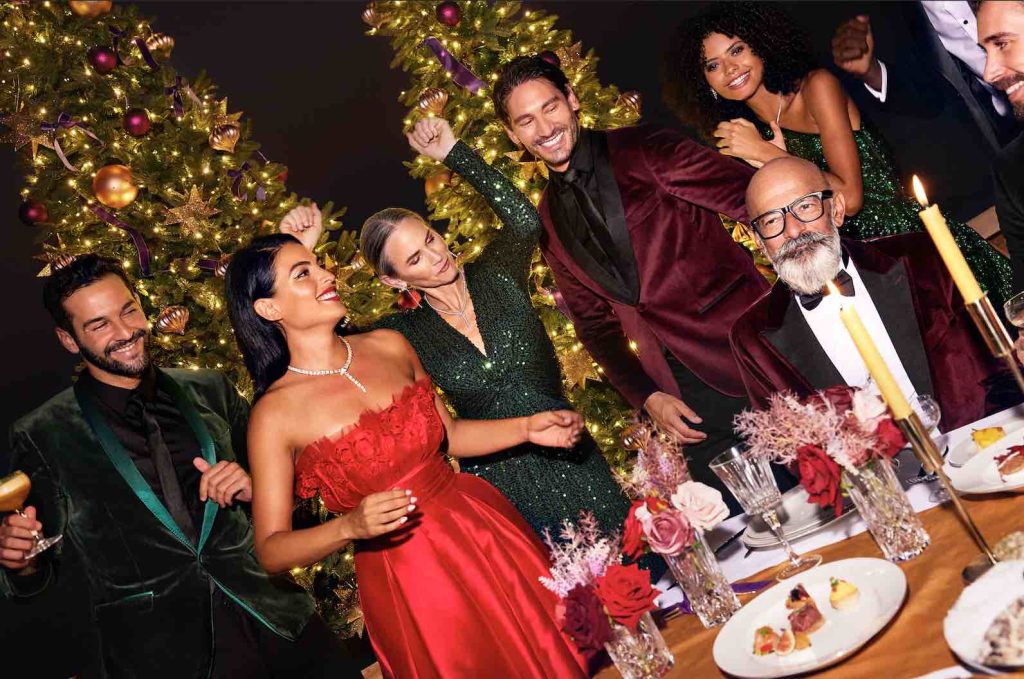 New Year's Eve will certainly go out with a bang with Saadiyat's party on the boardwalk features spectacular fireworks, festive nibbles, and a cash bar for beverages, from 11pm-2am on the 31st. There's also a White NYE Festive Dinner, which promises the highest level of indulgence and entertainment for your friends and family. Packages start at AED 980 with premium bubbles, AED 880 for house, AED 780 with soft drinks and only AED 390 for kids between 6-11 years, and menu options come in the form of a buffet. Poolside restaurant Mare Mare also offers an Italian menu with alcohol packages that is the perfect spot to ring in 2023.
TEAN promises to immerse you in cultural flavours by the sea and you can sample from a special NYE a la carte menu, starting at AED 500 for adults. Guests can also take in panoramic views from The Lounge, while you countdown into the new year as fireworks light up the Arabian Gulf. From 8pm-2am you can scoff gourmet bites from a specially crafted menu, and quaff premium bubbles, house beverages or soft drinks, priced at AED 780, AED 680, and AED 605 respectively. Saadiyat certainly has events to entertain and delight throughout the holiday season and combines island luxury with festive cheer.
For reservations contact: +971 2811 4342 or email JSIrestaurants@jumeirah.com