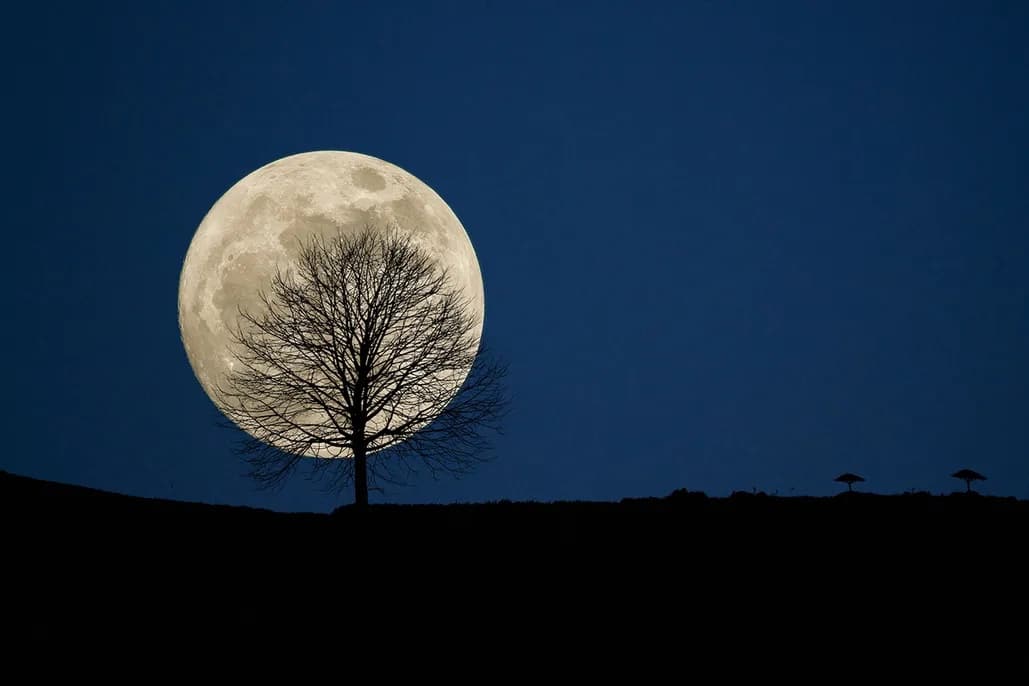 Residents can expect to see the Harvest Moon on Friday night.
It's the last Supermoon of the year and one that we can see from the UAE, and it perfectly coincides with an unexpected three-day weekend due to the Prophet Muhammad's birthday (PBUH).
If you're busy planning an active weekend (Hatta Dam has reopened), staycation, roadtrip to another emirate, or simply staying home and chilling hard – you can catch the spectacular sight of the Harvest Moon, making its appearance on Friday 29th September.
It's the last Supermoon of the year and is set to be a superb visual spectacle, as well as being one you don't need any special equipment to appreciate as it lights up the night sky.
The Dubai Astronomy Group (DAG) claim: "This lunar spectacle promises to be a breathtaking visual delight, as the Moon graces us with its brilliance in a grand celestial finale."
The reason it's called the Harvest Moon is because it's visible at the start of the Autumn season, when previously farmers depended on the light from the Moon to harvest crops at night.
Now we don't rely on the moonlight for anything other than aesthetic purposes, so don't forget to go outside and look up on Friday night.