Cars
On Review : The New 2020 VW Touareg R-Line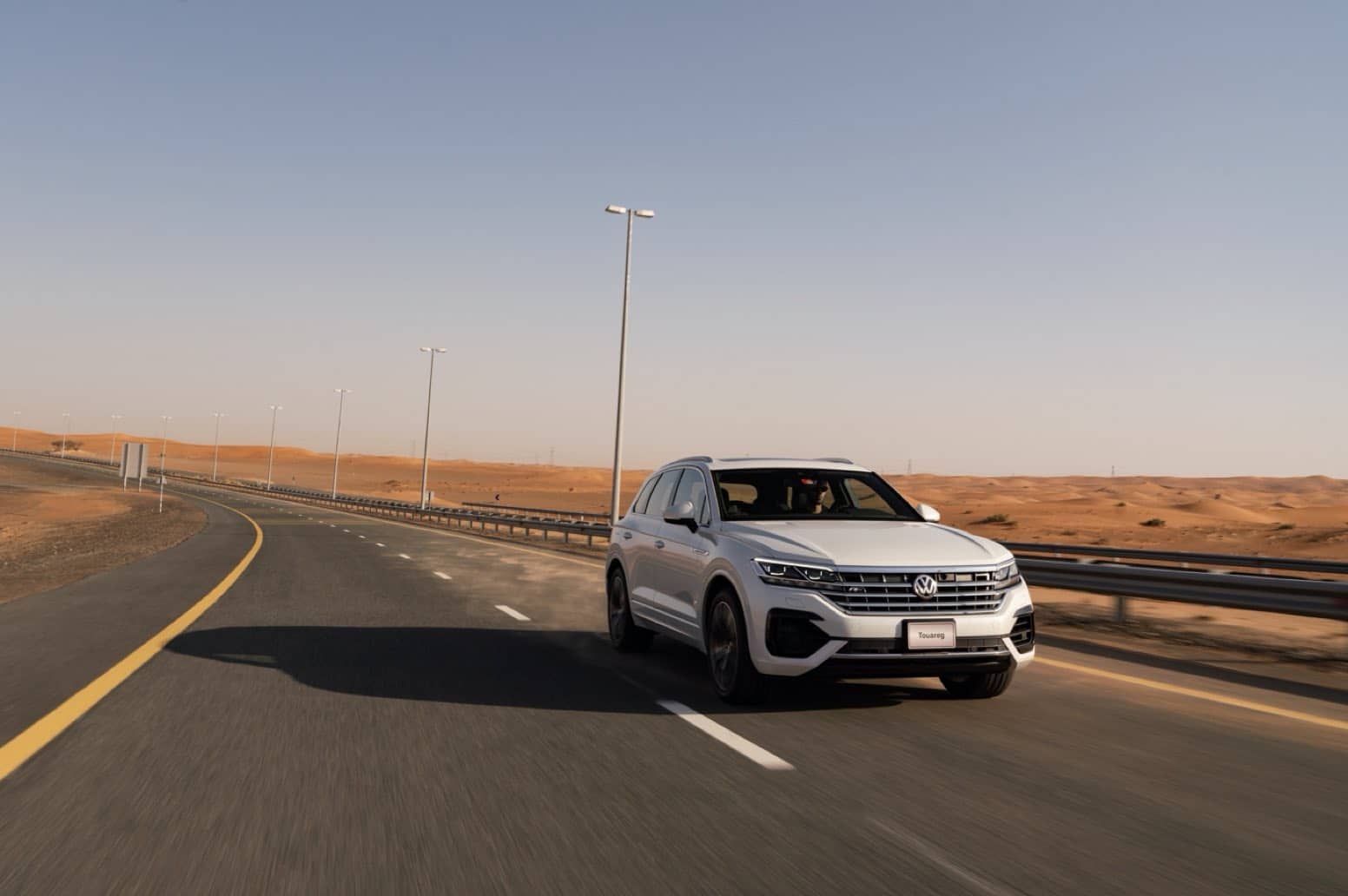 VW's Bling SUV with bold looks striking design and plenty of engine punch
What is it like?
Well at the start of our relationship we didn't like it although that is mainly because we did not know how to work it. If you need to pull over and use the manual to connect your phone somethings wrong. The Infotainment system is counter-intuitive. Our cameraman also excitedly played with the suspension settings and raised the front which made for a wobbly drive back to HQ in what we later named 'boat mode'. Then the magic happened put the chassis mode into sport (it's not that hard at all, more of a normal mode) leave the gear box and accelerator in normal and it all comes together. The ride is compliant yet smooth, the engine is the 3.0 Twin Turbo plant which features across the VAG group range and is actually more fun than in the Q7. Power is available all the way to red line so no situation becomes tricky.
Outside the VW Touareg is carved from strong lines and bold design holding its own place wherever parked. Inside the cabin it sits in between the very upper end of premium just nudging the start of luxury. The Interior is spacious, the R Design seats are comfy but sporty and suede like. It confuses your senses, a huge screen on the dash and a very Audi looking AC vents that stretch across the front. The VW logo is on the wheel, it's on the front of the car and the back but it feels like something much better.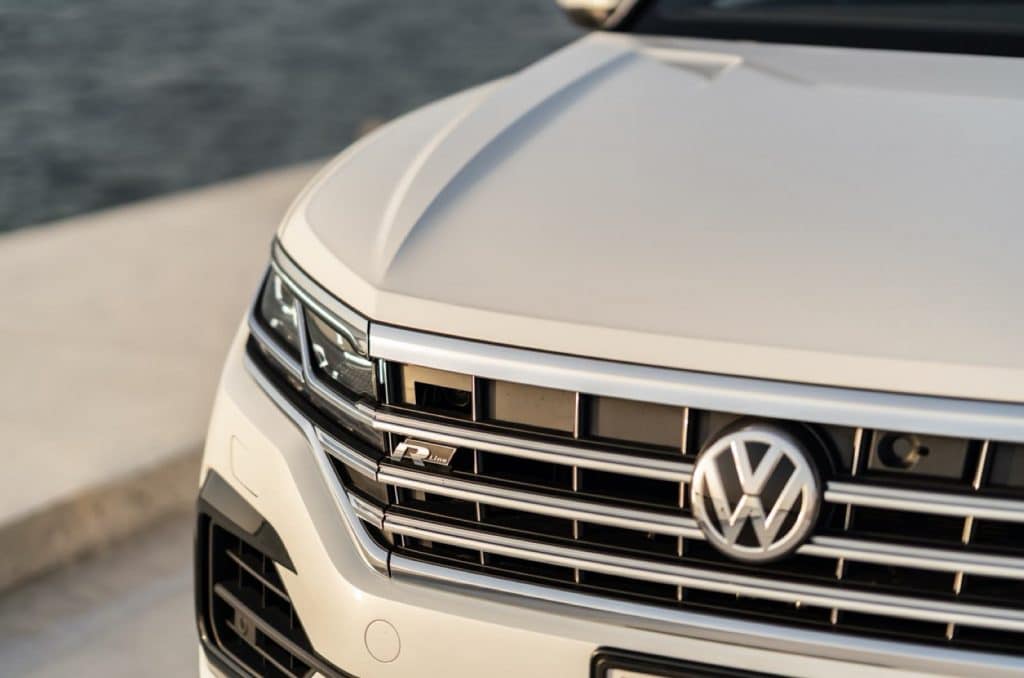 What's not to like?
It is something we have started to notice across the manufactures for a while now. The use of air suspension and being able to set modes is great. However, the normal mode tends to lean towards a bit too soft, comfort tends to be too wobbly and sport turns the engine and gear box into a rage but the sport setting does little to inspire confidence. Easily solved by using the individual mode and adjusting the areas manually. The infotainment system is fine you just need a teenager to show you how to use it.
What about options?
It is pretty much loaded as it is being an R Design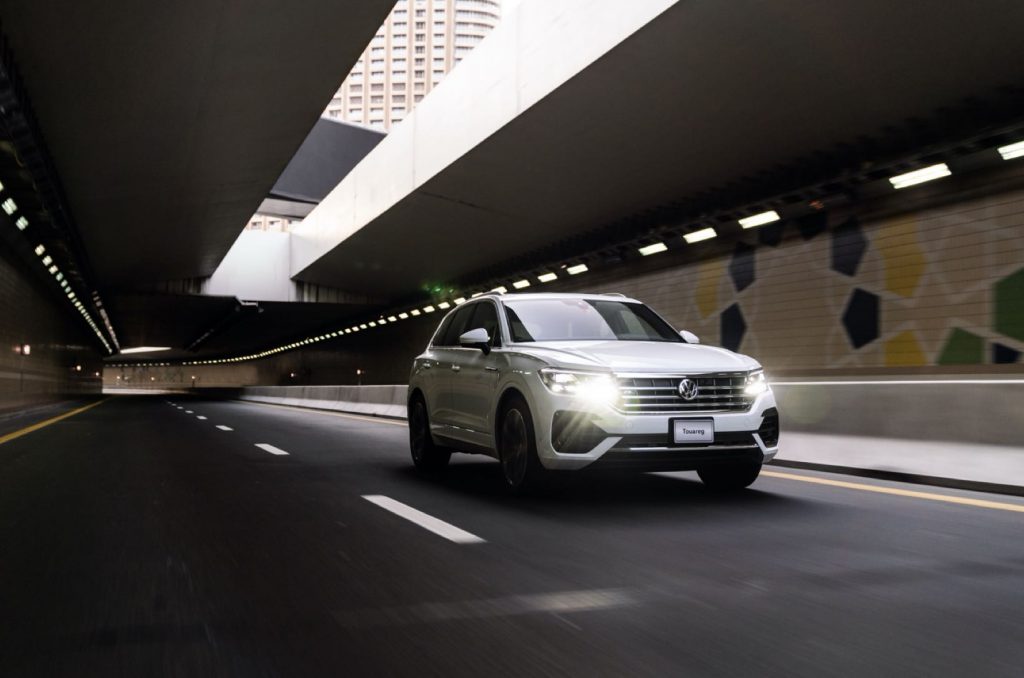 Shall I think about it?
It is a rare compliment to describe a car as greater than the sum of its parts but the VW Touareg is. Great looking, the drive is fun, involving the quality throughout is high and the overall effect is on a level with SUVs in that that cost $30,000USD more and have less fun factor. Straight to test drive
Base model : $44,537USD*
(*May vary depending on dealership/country and specific options)