Brunch
Drink & Dine
Sheraton Grand launches new Friday Feasts evening brunch with a flavours from around the world experience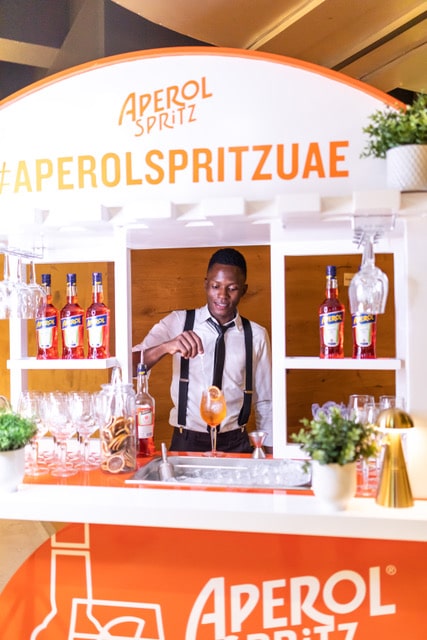 At last we can add another evening brunch, drunch, what have you dining experience to our diaries! Sometimes the middle of day brunch just has too much of an impact for the rest of your weekend and for some of us evening time is just a better fit. Cue The Sheraton Grand's Friday Feasts 'Global Dining' experience to the rescue!
Head down town to the Sheraton Grand for a new evening brunch where dining experience is available every Friday evening from 7:30 pm to 10:30 pm and comes with a rich assortment of dining experiences from 11 gourmet hotspots around the world including USA, Italy, France, Mexico, UK, India, Indonesia, China, Greece, the Middle East and Japan.
Friday Feasts genuinely offers lashings of tastes with good old fish and chips, authentic crispy tacos, slices of Italian cuisine, enough sushi choices for even the most hardened fan and Arabic meats, salmon fillet wellington and of course as much spice and Indian food as you can manage. No one is left out in terms of choice!
We over-stuffed and could only mourn at the loss of not being able to continue with miniature deserts, a chocolate fountain, several ice cream flavours and a live churro station. Every dinner deserves a drink partner and the selection is bountiful. Go for the drink pairings or drive straight in to the espresso Martinis, Apertol spritz, Heineken, Brew dog IPA or the Bull dog gin station. Seeking a more complex refreshment? Dive into the cocktail menu, with all of them made from premium spirits and making Saturday far more manageable.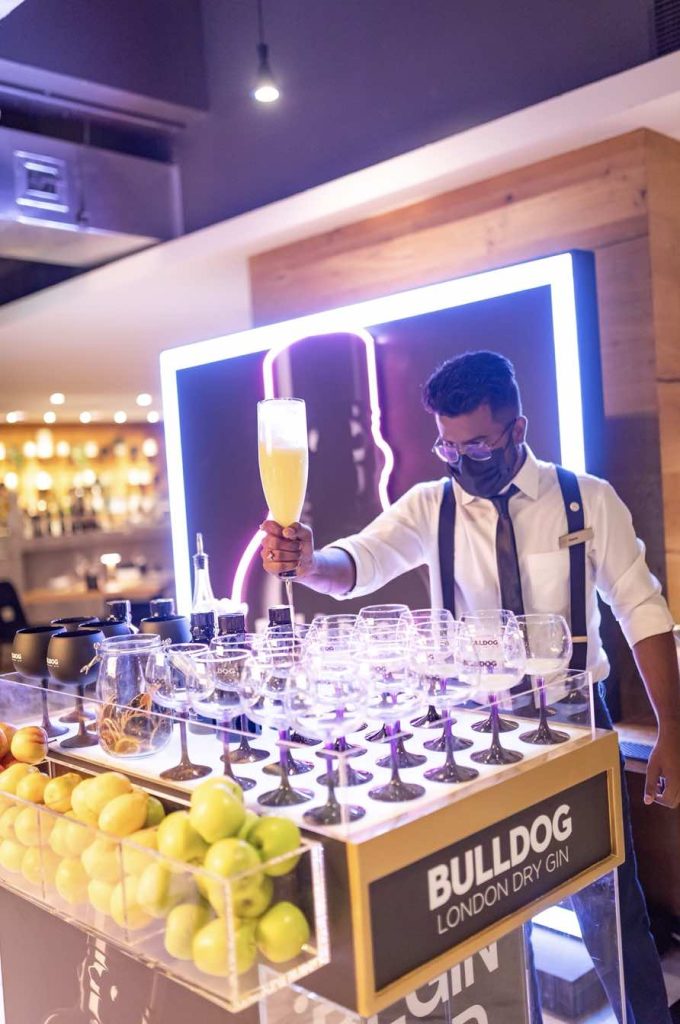 Globe diners will be greeted by air hostesses before they embark on a trip around the restaurant to experience the must-try delicacies. If this was not enticing enough, guests will also receive a boarding-pass on arrival through which they can head up to level 54 for some rooftop enjoyment after dinner, continuing with the same energy at Larimar by Dawn & Dusk, and avail themselves of a buy-one get-one free offer—choosing from a soft beverage package at AED 325, premium beverages (which we chose) at AED 425, and a champagne package at AED 600. The atmosphere is fun for groups and will also work well for making sure your date night doesn't run dry of amusement and conversation. The buy-one get-one free offer on floor 54 sealed the deal for us, deserving a great 4 out of 5 stars.
impressive hospitality, the Sheraton's Friday Feast is truly a venue to watch and definitely one for the must check out list for evening affairs. So make your reservations today and take a trip around the world.
For more information and reservation, contact +971 4 503 4444 or email info.granddubai@sheraton.com