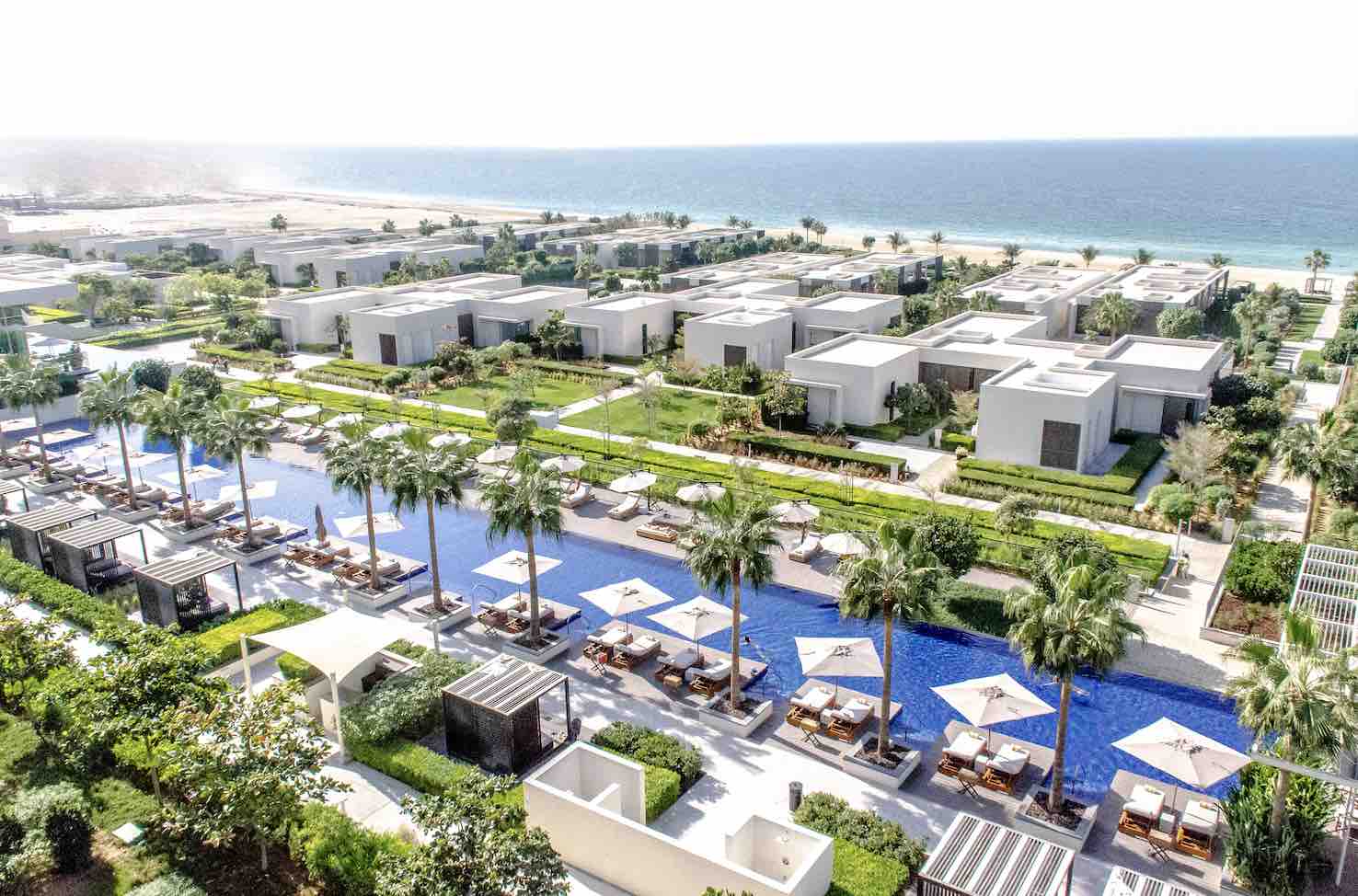 Get away from it all in this relatively unknown green gem just up the coast from Dubai in Ajman. The Oberoi Beach Resort is one of our very favourite 5-star Luxury resort – perfect for a final summer staycation. See why it's so special.
The Oberoi Beach Resort, Al Zorah is just a few minutes up the road from Dubai in Ajman. It's not often we use the words "stunning" and "unique" about hotels but The Oberoi, Al Zorah is the exception. It really is a hidden gem of 5-star beauty, comfort, luxury and service.
Last chance for a summer staycation – pristine natural white sand beach
If you are going to take a break, then take it here. It's rare for a resort hotel to score a perfect 5 on TripAdvisor reviews and you will appreciate why. It's a perfect escape to get away to nature. Contemporary Italian architecture in harmony with nature and all only. 45 minutes from downtown Dubai.
It's big, wide, open and very green – a refreshing change
The Oberoi is a nature lover's paradise and the perfect escape. Set in 29 acres area it guarantees privacy when out and about.
Al Zorah is a lovely green gem of a location in contrast to the rest of the region. Protected mangroves and pristine white sand beach provide a truly restful resort feel. It nurtures exceptional biodiversity with about 60 bird species and abundance of natural landscaping.
Golf Golf Golf
It's a big attraction because of the Jack Nicklaus designed 18 hole par 72 championship Golf Course just 10 minutes away from the resort. The environment is reminiscent of a links course, surrounded by mangroves with impressive native marine and plant life.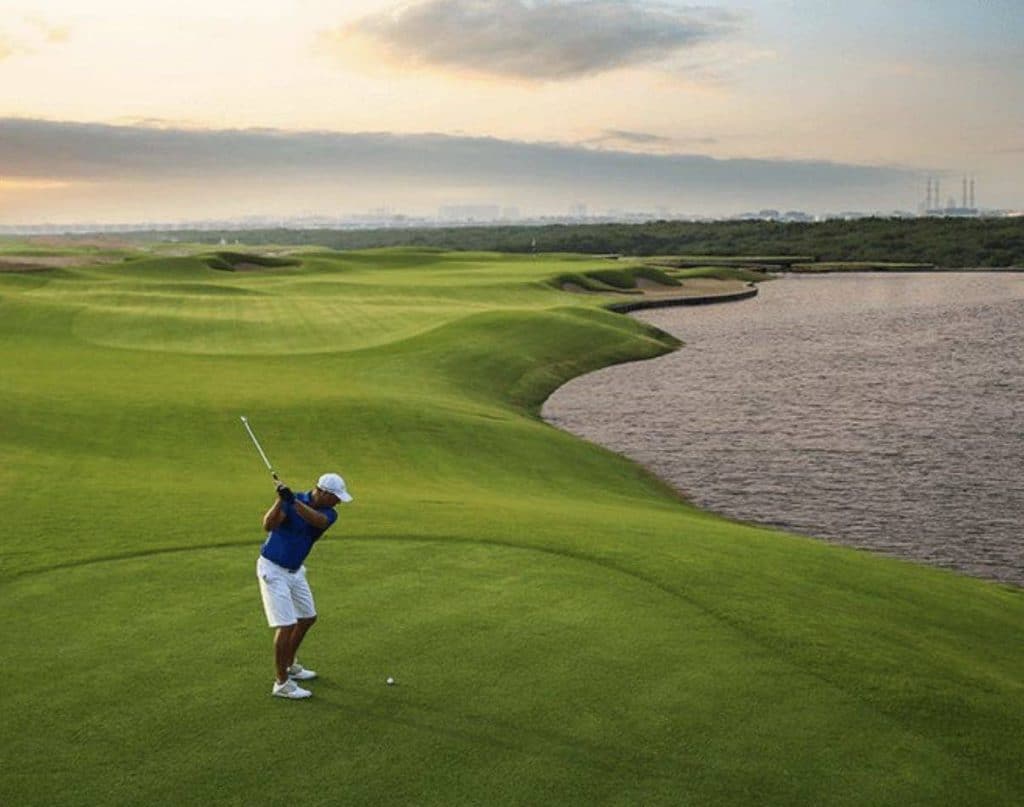 Your health and safety is their top priority
You can tell that The Oberoi, Al Zorah has gone to great lengths to ensure your stay will be as safe as possible. They even individually described the precautions they took at each of the resort's facilities. Click through and you can only be impressed by the level of thoughtful detail.
Wait until you see the rooms!
The rooms & Suites are amazing and all have a private balcony/garden. Villas come with gardens and temperature controlled private pools. These rooms are really big! The smallest is a whopping 81 Sq m (915 sq ft). You can get round-the-clock in room service dining and variety of multiple cuisines from Vinesse restaurant.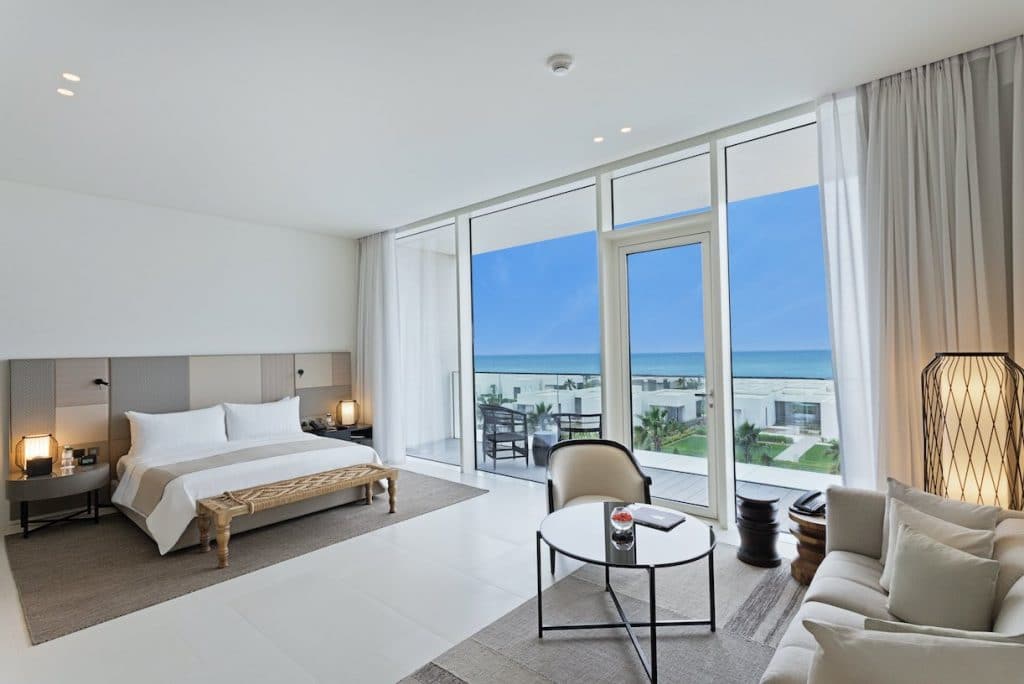 Free water and ice lollies for the kids by the pool
And what an exceptional a pool it is – all 85 metres of it (278 ft). By comparison, Olympic standard pools are only 50 metres (164 ft). Great for a proper and unhindered swim or for simply lounging beside. Kids love the free ice lollies at the poolside.
In fact, visitors have said that the atmosphere by the pool generates a feeling of tranquillity and calm.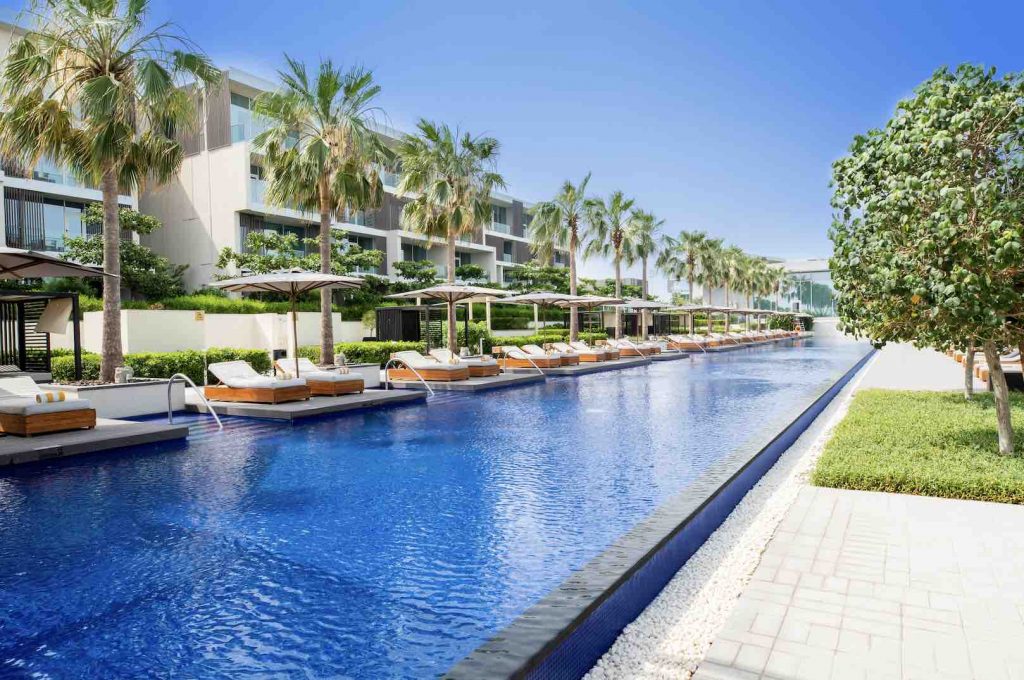 Offer Inclusions
Unlimited A la carte breakfast & 3 course dinner for 2 people per night.
– Accommodation
– Breakfast for 02 guests.
– Half Board for 02 guests.
– Children 4 years & below to be on complimentary meal plan.
– Rate starting from 1020**
– Offer valid for stay until the 18th December 2020.
– Offers are subject to availability.
– Booking code: SPLAN
– Contact us at Reservations.TOAZ@oberoihotels.com or by calling 065044888.
– Further Terms & Condition apply.