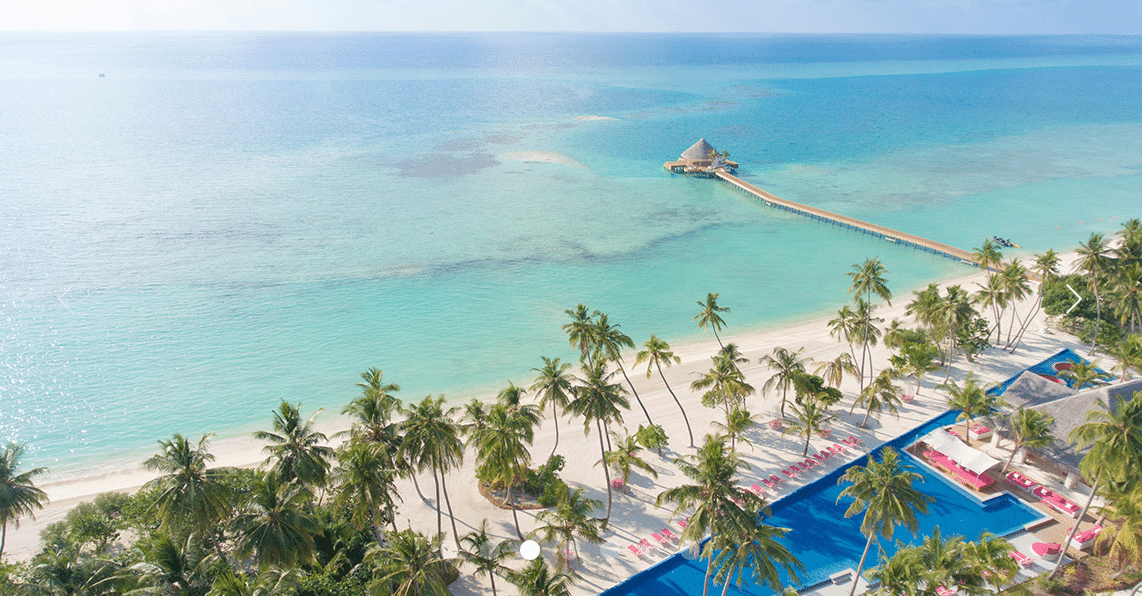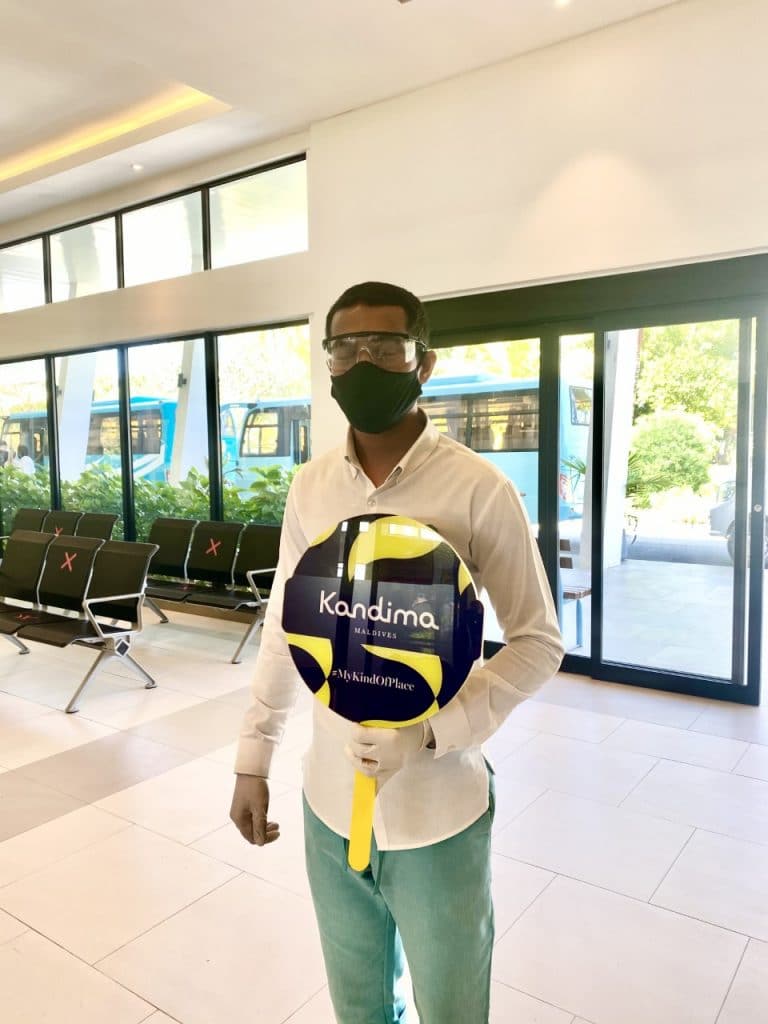 We arrived at Velana International Airport (Male), So thrilled to be welcomed and accompanied by the wonderful and helpful Kandima staff members in every step of the way from Male airport to Dhaalu airport on Manta Air.
Then went on an extra adventure on Kandima's speed boat to the resort, from the moment we stepped out of the boat we knew that the dream has begun.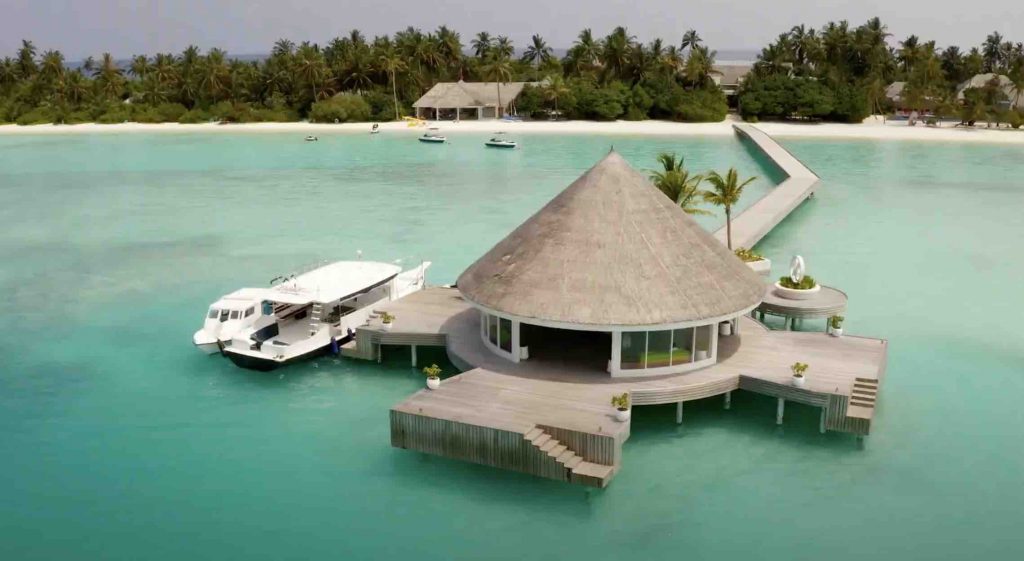 This private island boasts luxurious beach and sky studios and private villas.
Some of the villas are built on stilts with an amazing ocean and nature view, surrounded by tropical gardens and marine life.
Kandima Maldives has a house reef which is wonderful for diving and snorkeling – the marine life is amazing! We advise you to go on the Turtle quest for a closer and better marine life experience with Kandima's amazing crew.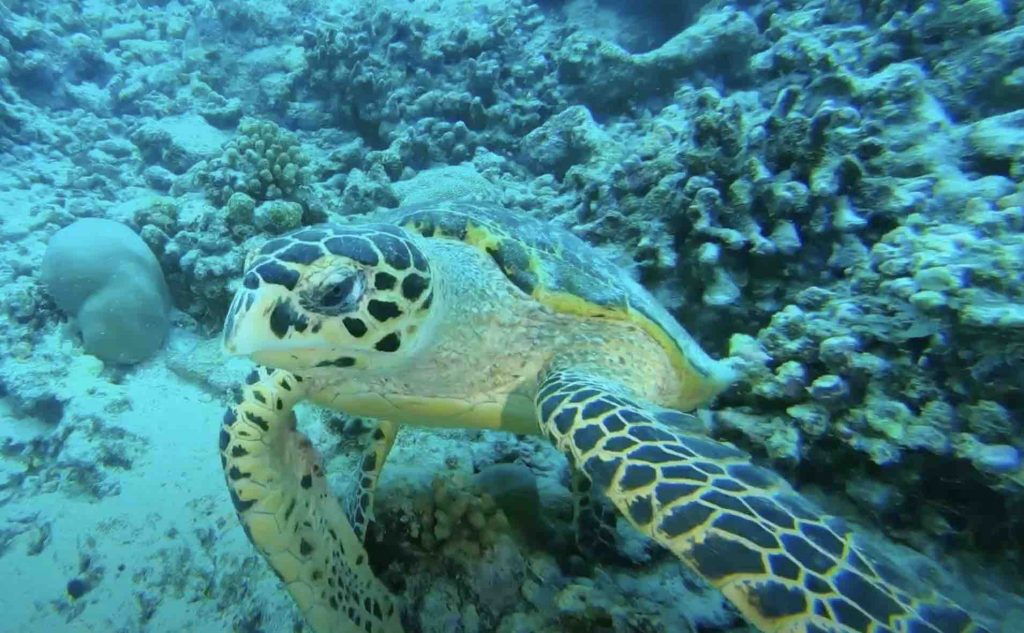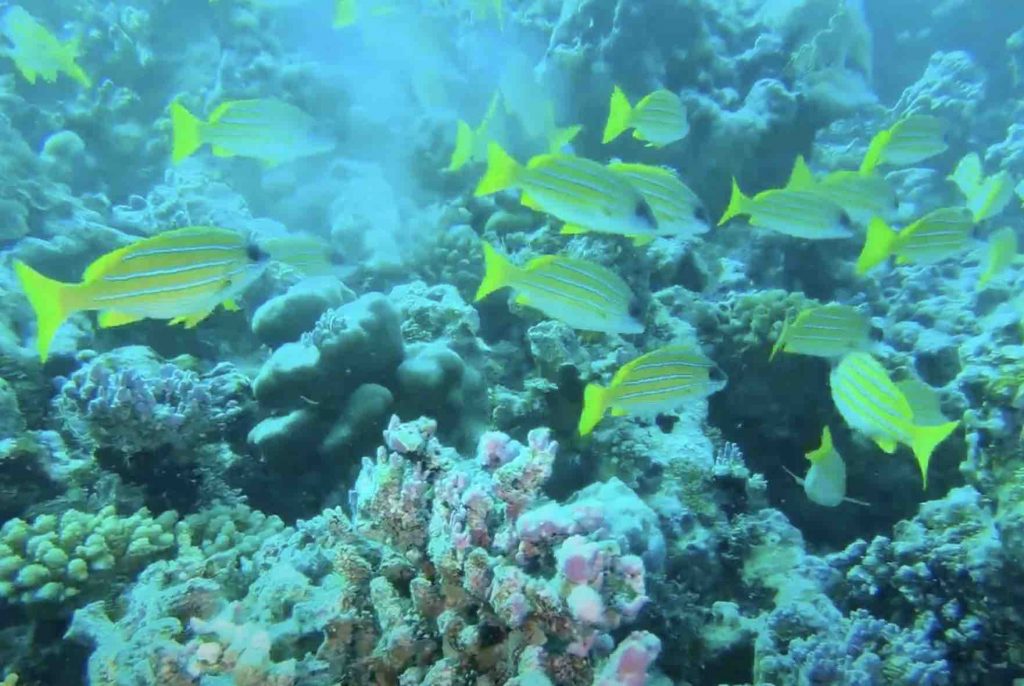 We stayed at Aqua villa and absolutely recommend it!
We scanned our Kandima wristbands onto the lock, opened the door and imagine our shock. Our own little heavenly overwater private villa, a stunning cozy room with a perfect view bathroom and a freestanding bathtub with a sea view.
Serene ocean views with our own private wooden deck, an outdoor swirl pool and two sunbeds facing the ocean. Could we dream of anything else?
Aqua Villas has the perfect place for diving and snorkeling! A jump away from the deck!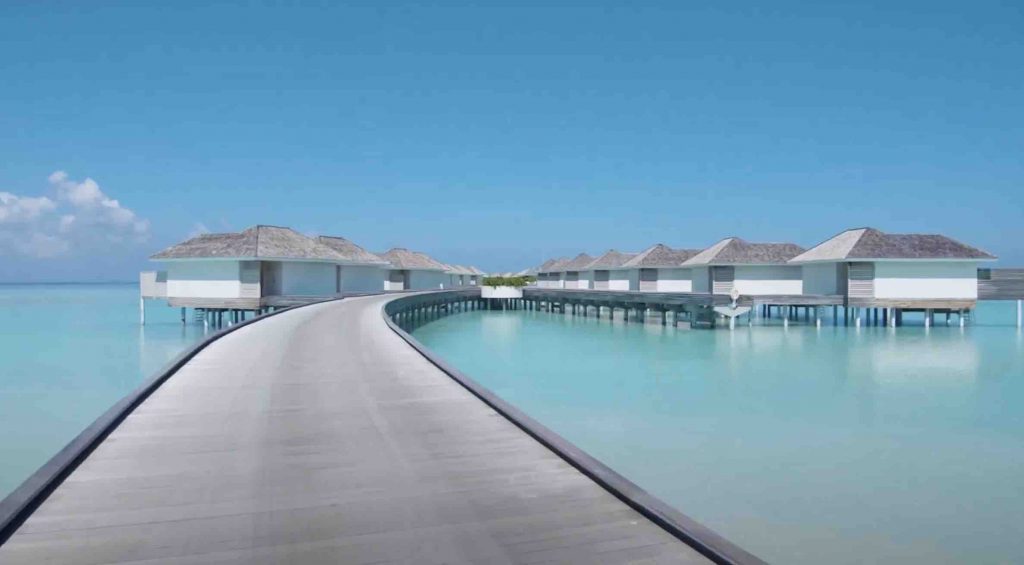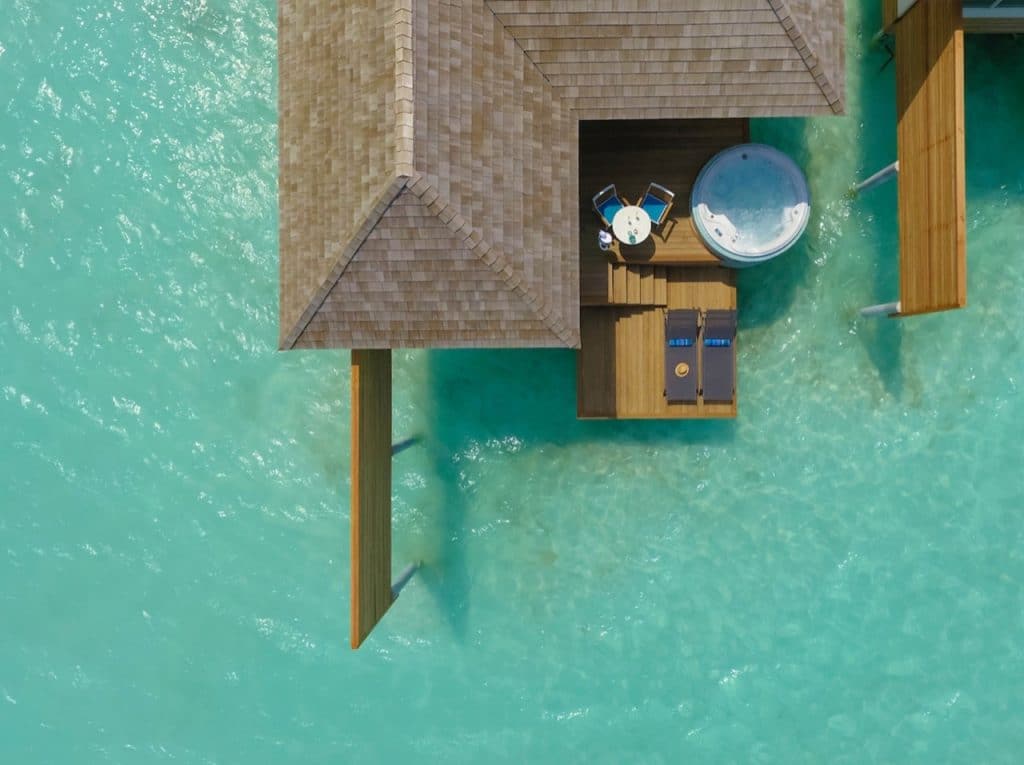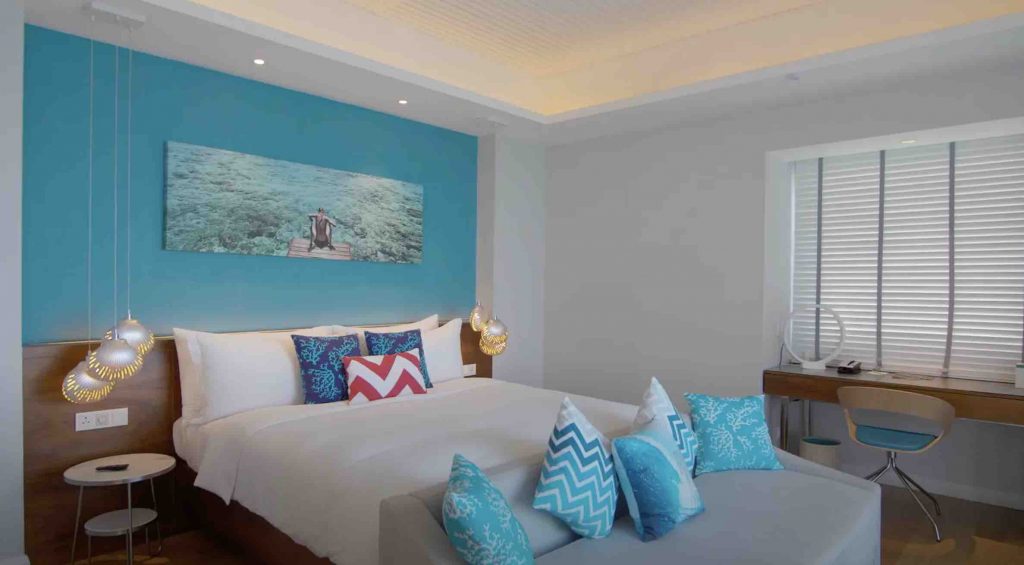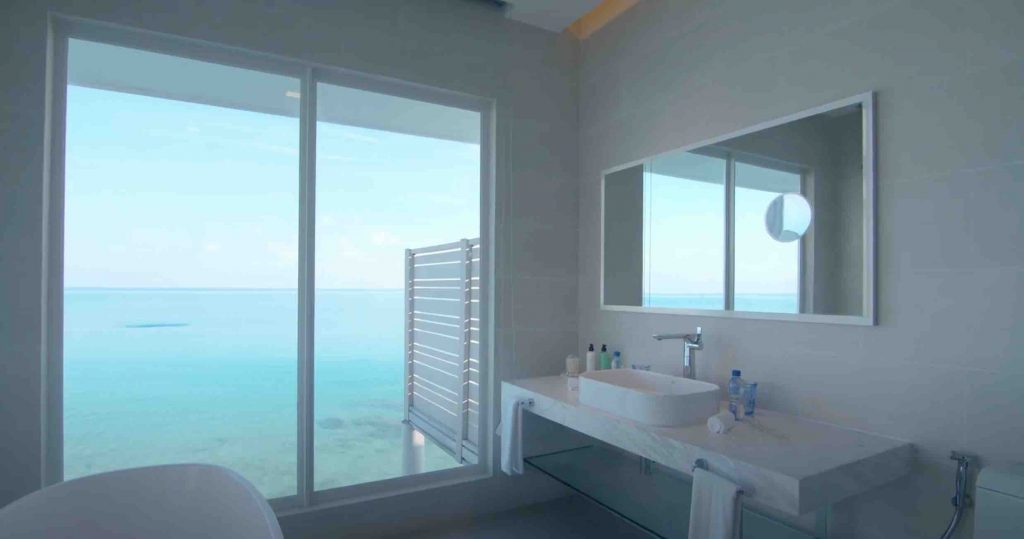 Even if Kandima Maldives is a remote island and surrounded by nothing but nature and sea, the resort offers several activities to keep the guests entertained like creative Art classes at the art studio "KULA", reviving sunset Yoga at Smoked Beach, heavenly Spa treatments at "Eskape" and spectacular Dolphins Sunset Cruise.
KULA Art Studio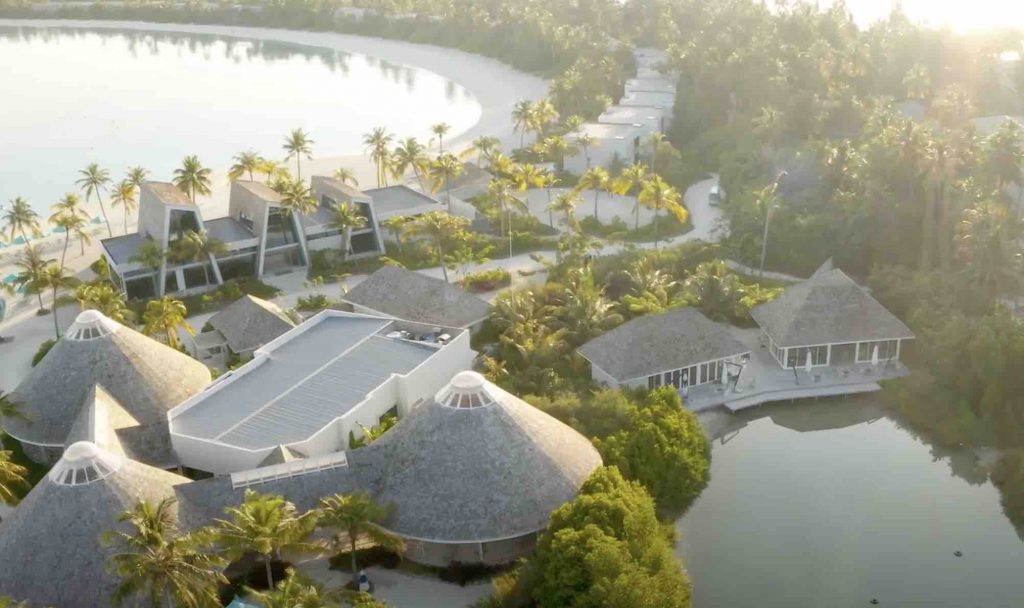 We live only to discover beauty, and a big part of that beauty is Art.
Art in the heart of nature!
Our own special artistic paintings. Loved the experience!
Sunset Yoga at Smoked Beach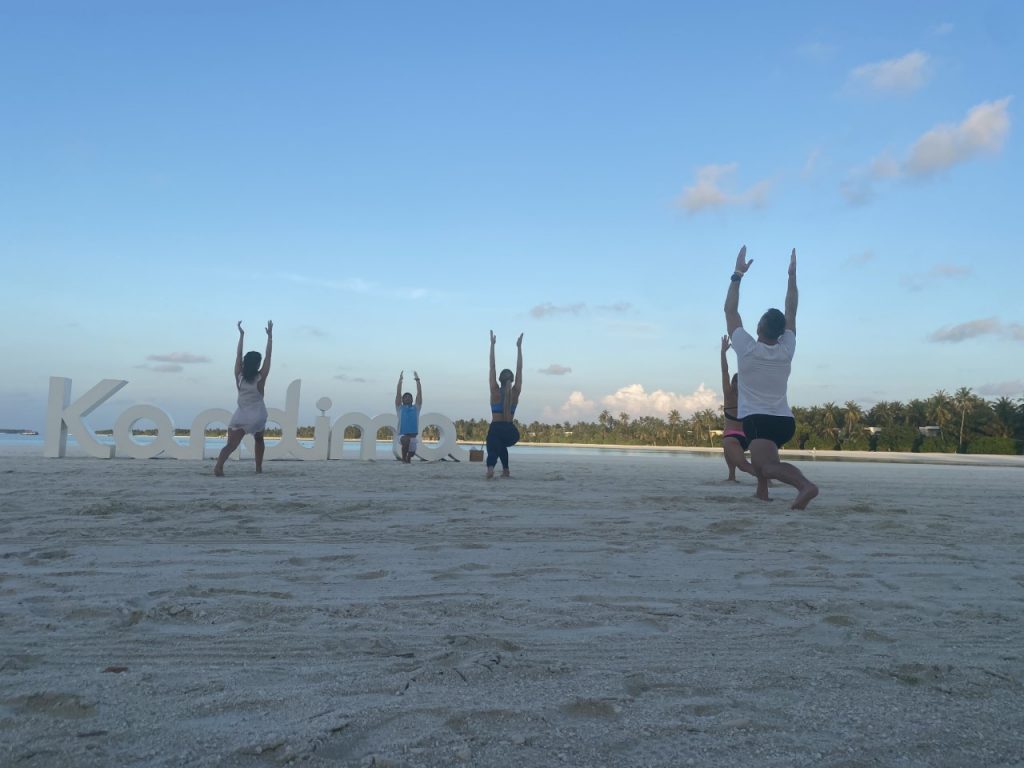 Just breath!!!
Inhale the Future and Exhale The past!
The location itself makes it accessible for everyone at the resort – when we joined his class we knew absolutely nothing about yoga but enjoyed every moment of it!
How lucky are we to find such a grounding, compassionate and inspiring yoga teacher at Kandima.
Eskape Spa
Perfect techniques, excellent services and wonderful ladies. We felt secluded, safe and close to nature throughout the entire process, and definitely a lot more relaxed. I highly recommend the Eskape bundles especially the Maldivian ocean dream massage with the sea coconut scrub.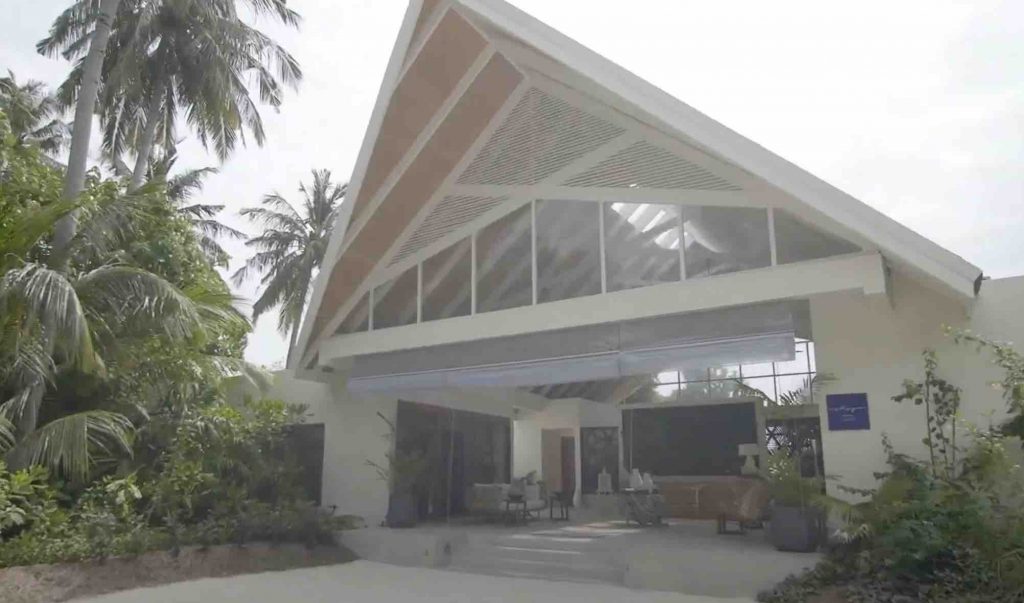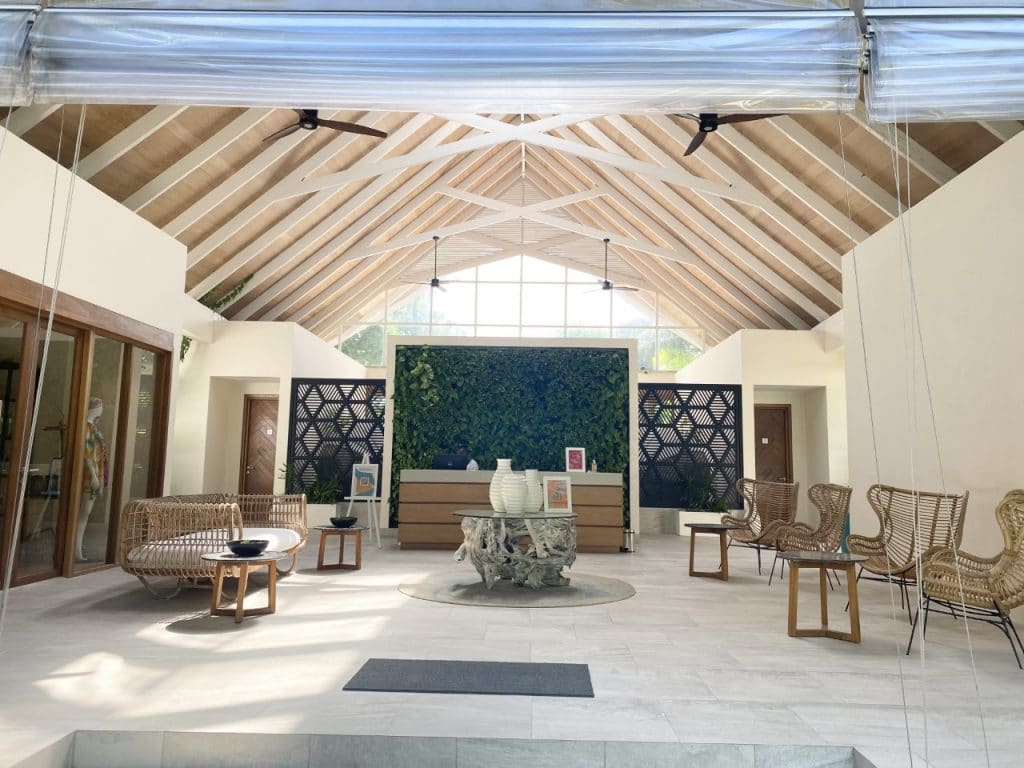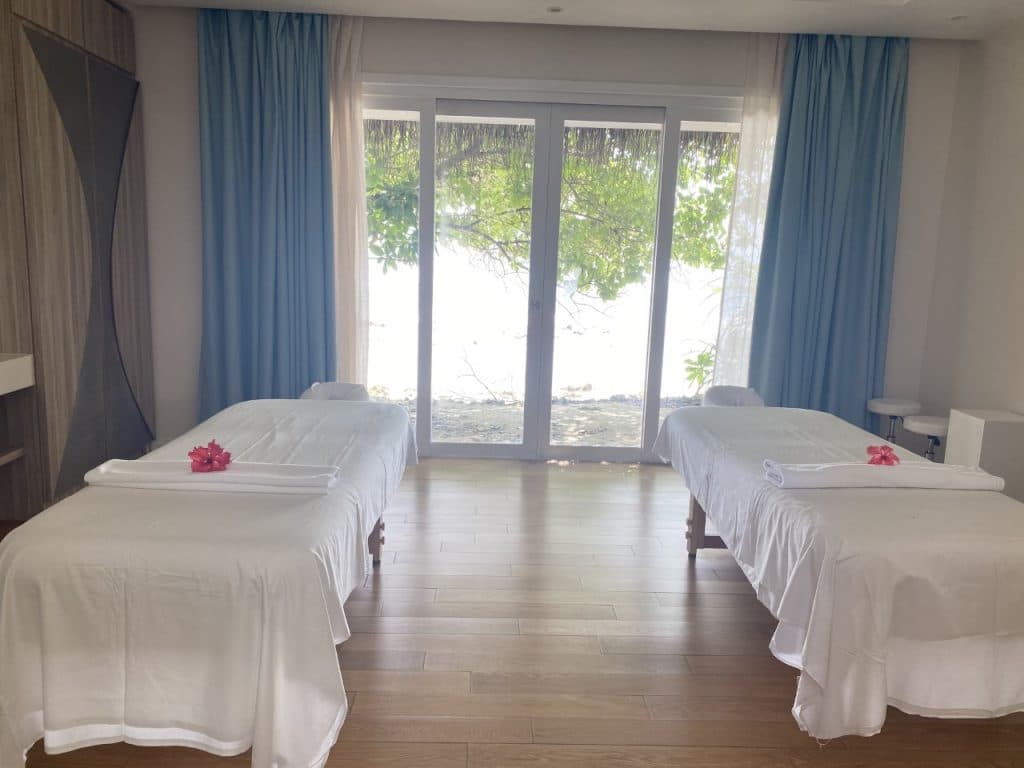 We loved ending our spa visit lounging at their ocean view relaxation area.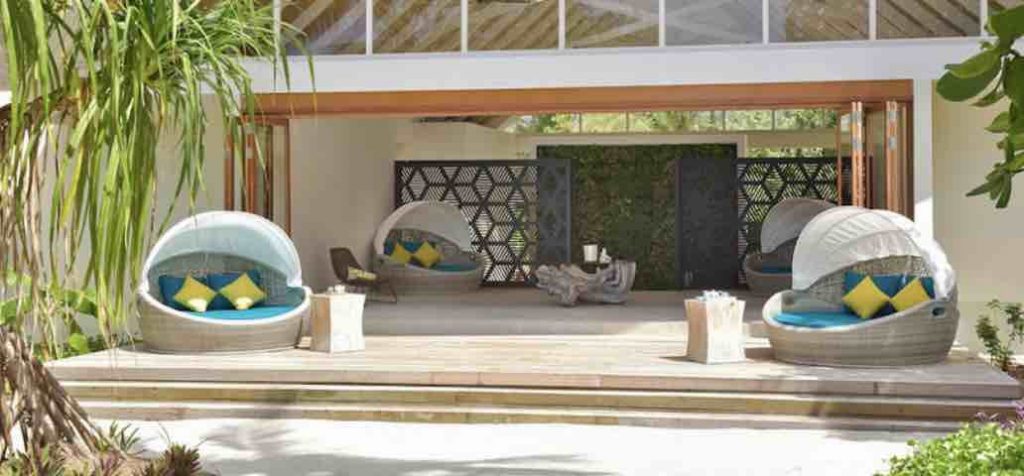 Dolphins Sunset Cruise
We really enjoyed this sunset cruise! Got great videos of so many beautiful dolphins and saw an amazing sunset. They provided drinks, all what was missing was an upbeat music environment. But the best part was the sound of the ocean and dolphins as they swam around the boat, it was just breathtaking.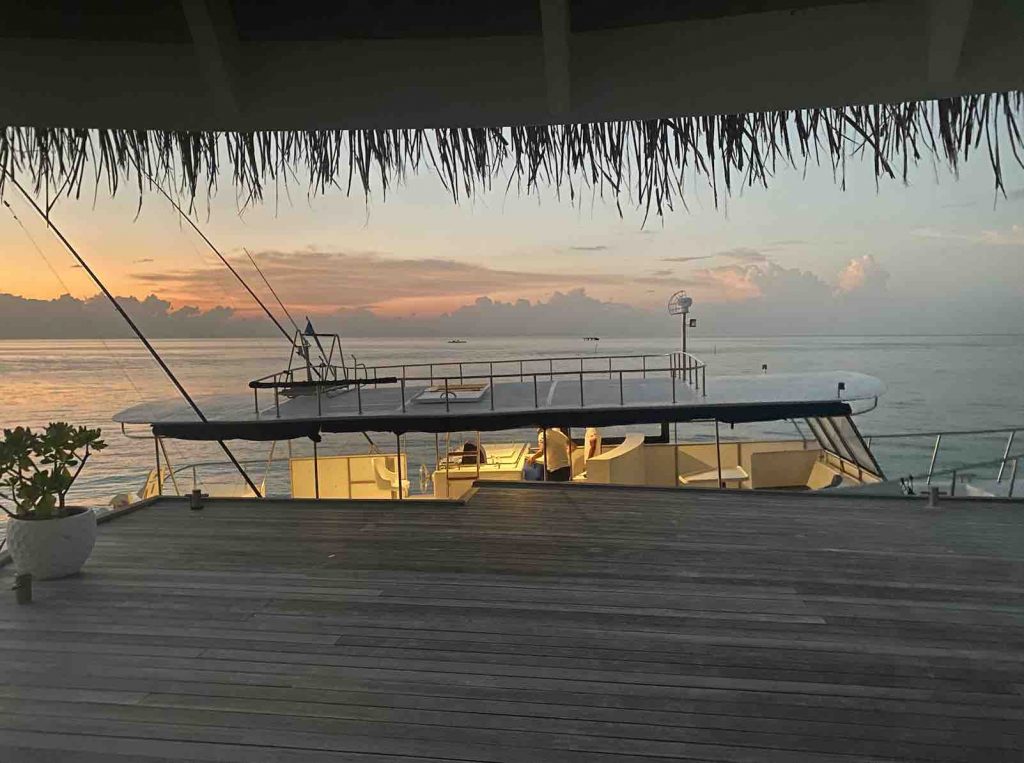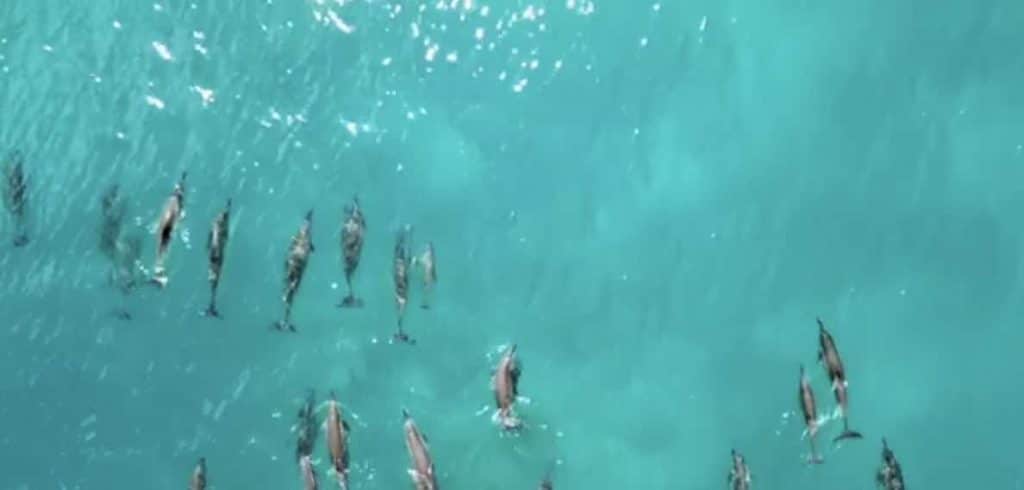 Kandima Maldives resort is also nestled in a lush tropical garden and the island is a turtle and crab sanctuary. So if you want to experience nature, this resort is your answer. You can also enjoy the private beach, the sandbar, the pool and the vibrant house reef.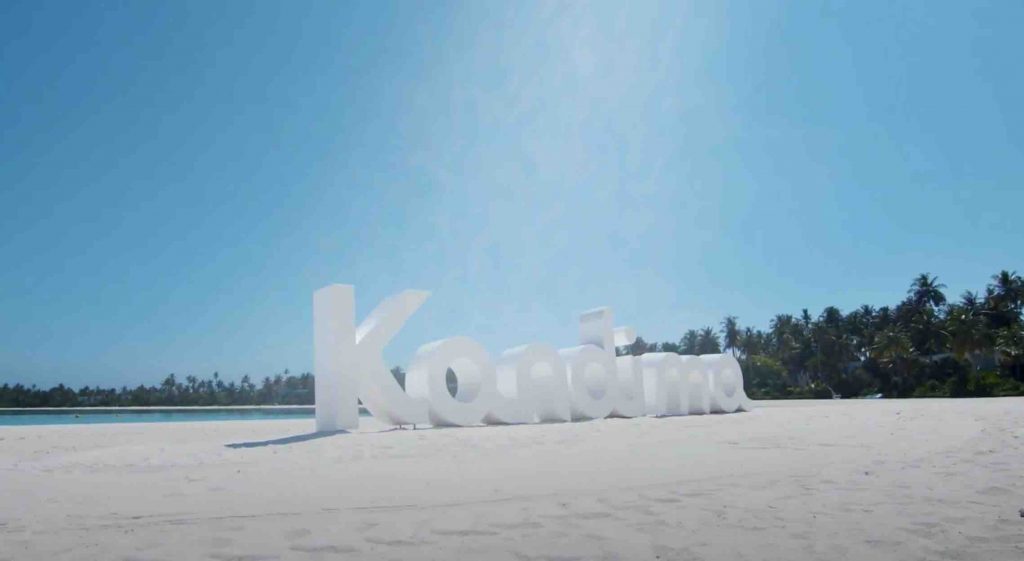 This Beach is a place of relaxation, rest and tranquility.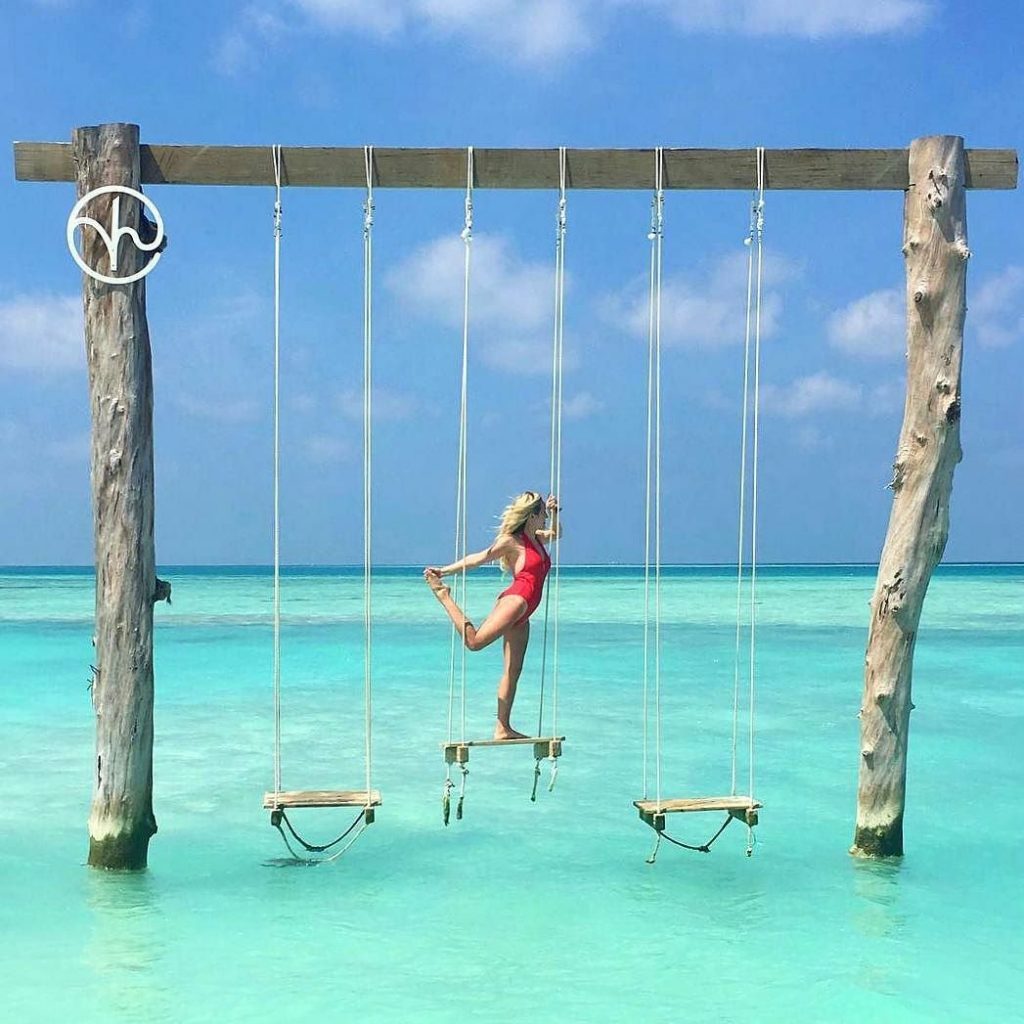 The resort has easy access to the beach as well and offers several activities at Aquaholics just few steps away from reception such as jet ski, snorkeling, diving, windsurfing, parasailing, kayaking, banana boat and many other fun rides.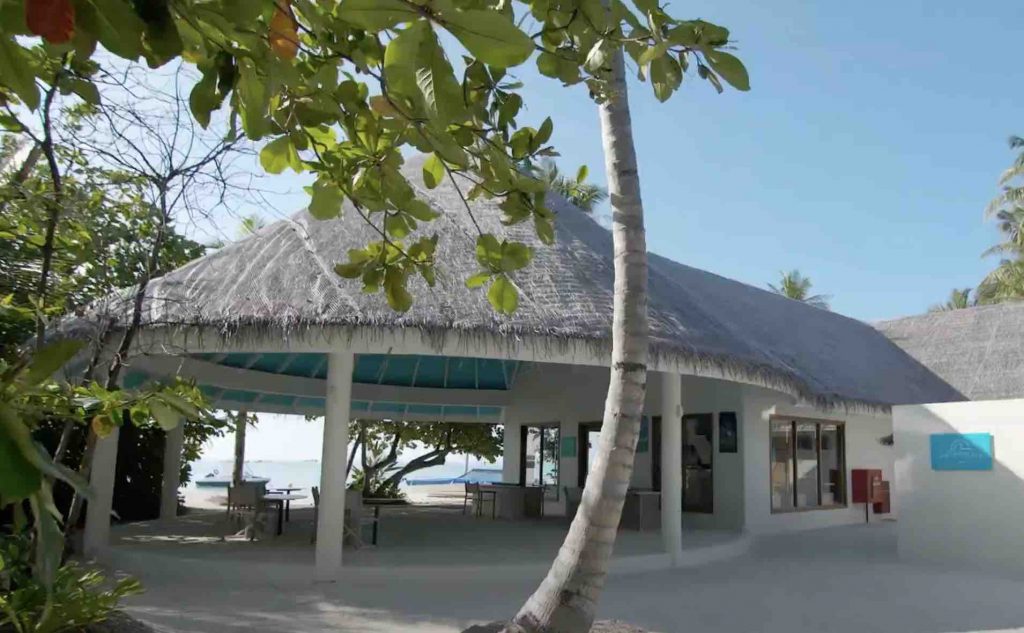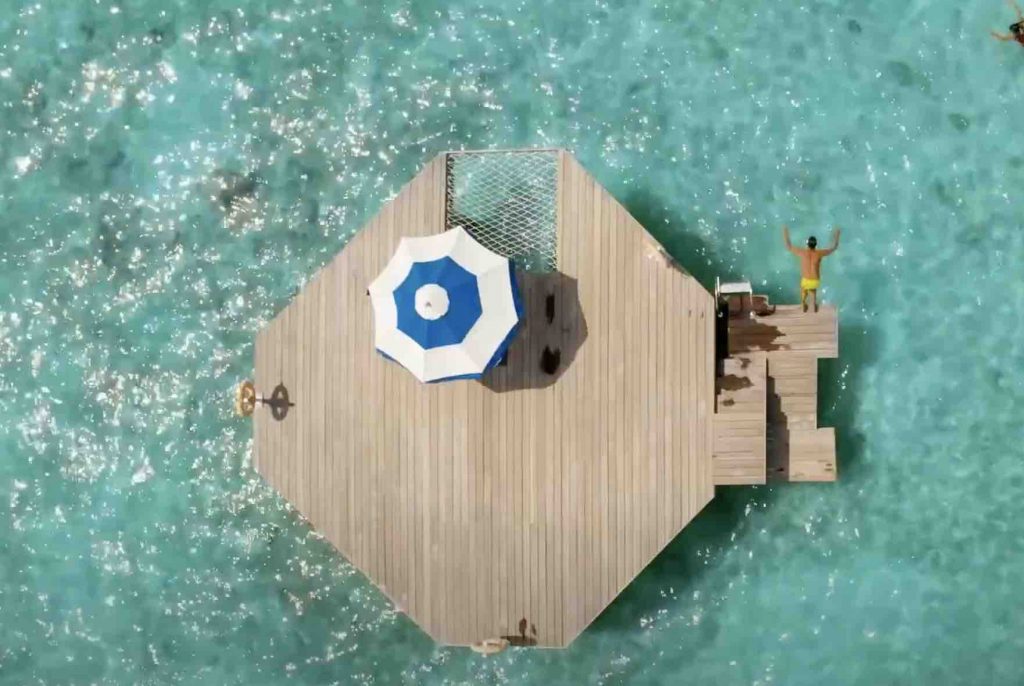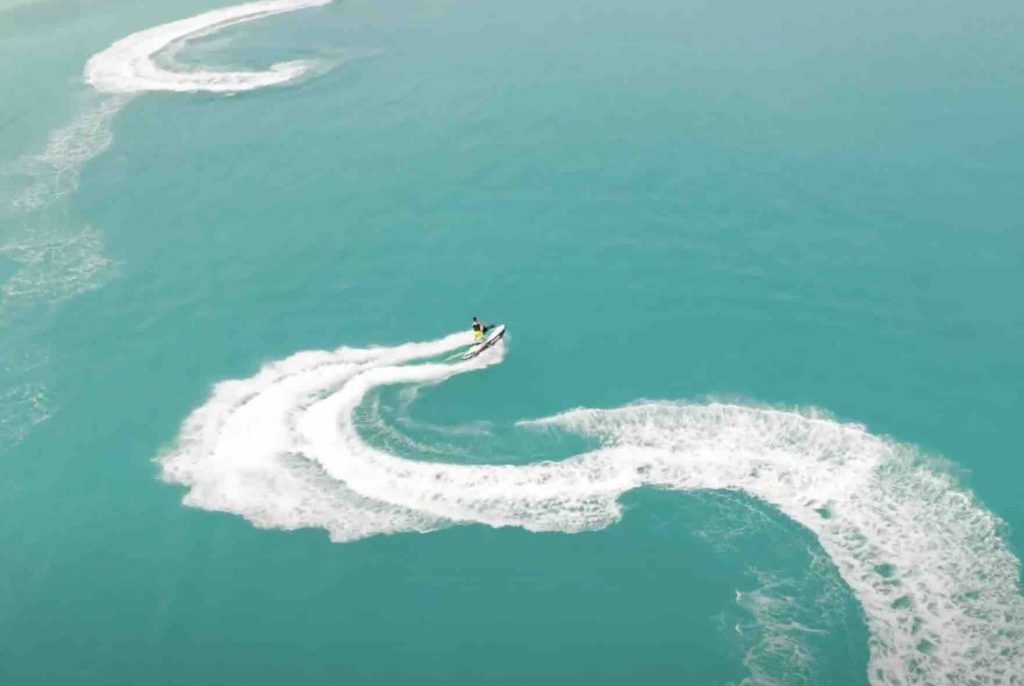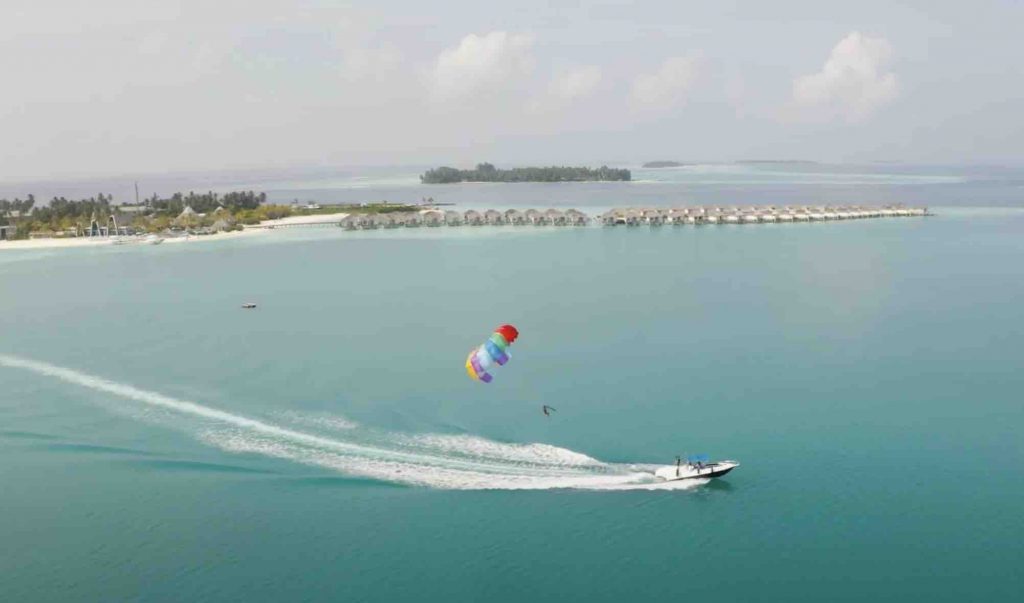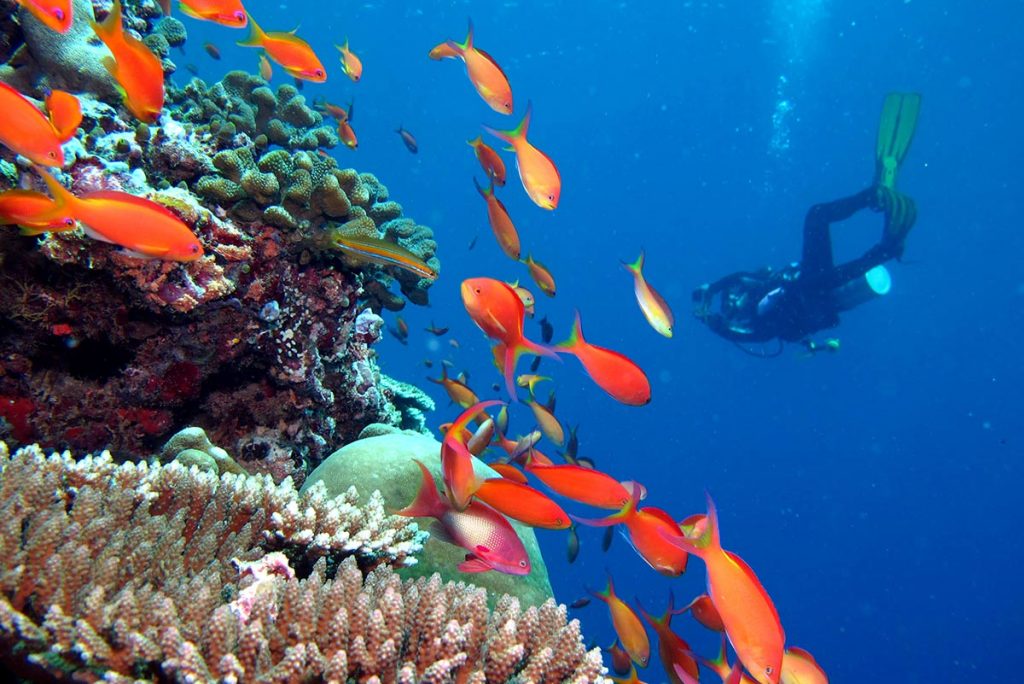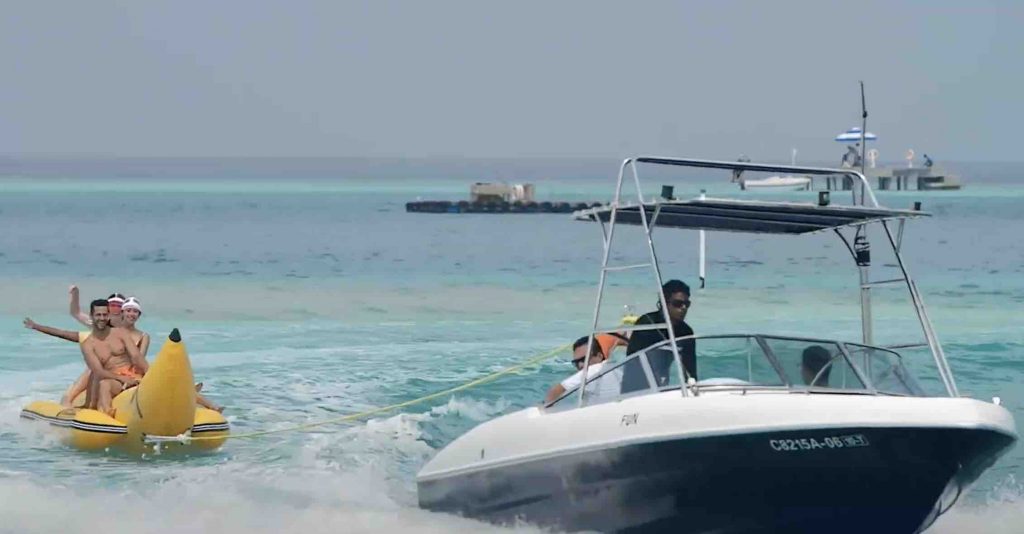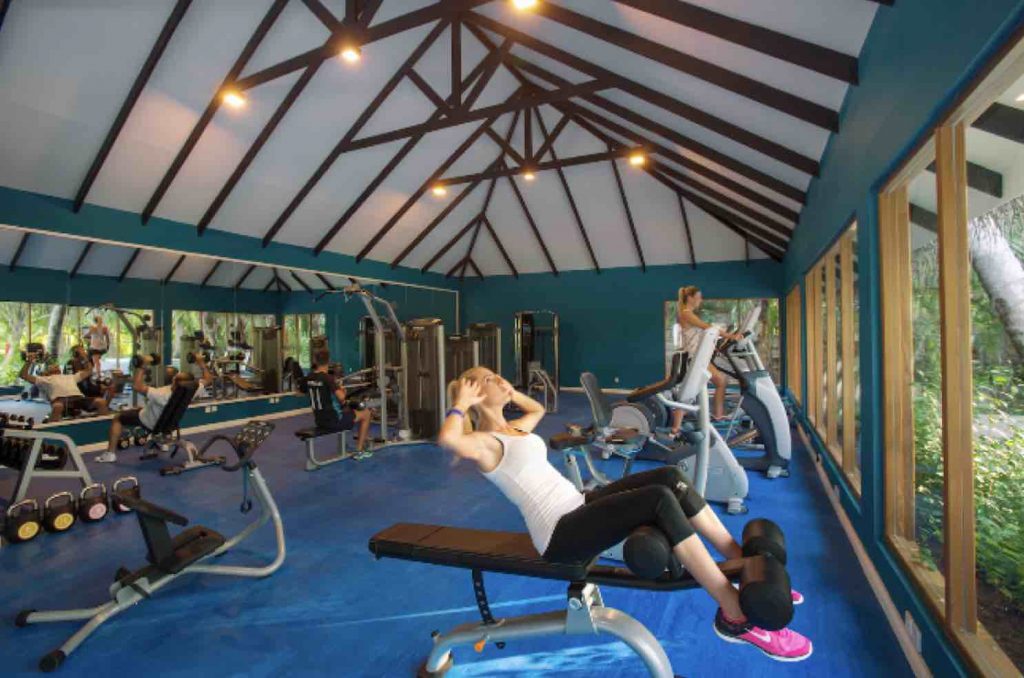 For guests who want to remain physically fit even while on vacation can enjoy table tennis, gym and renting bicycles.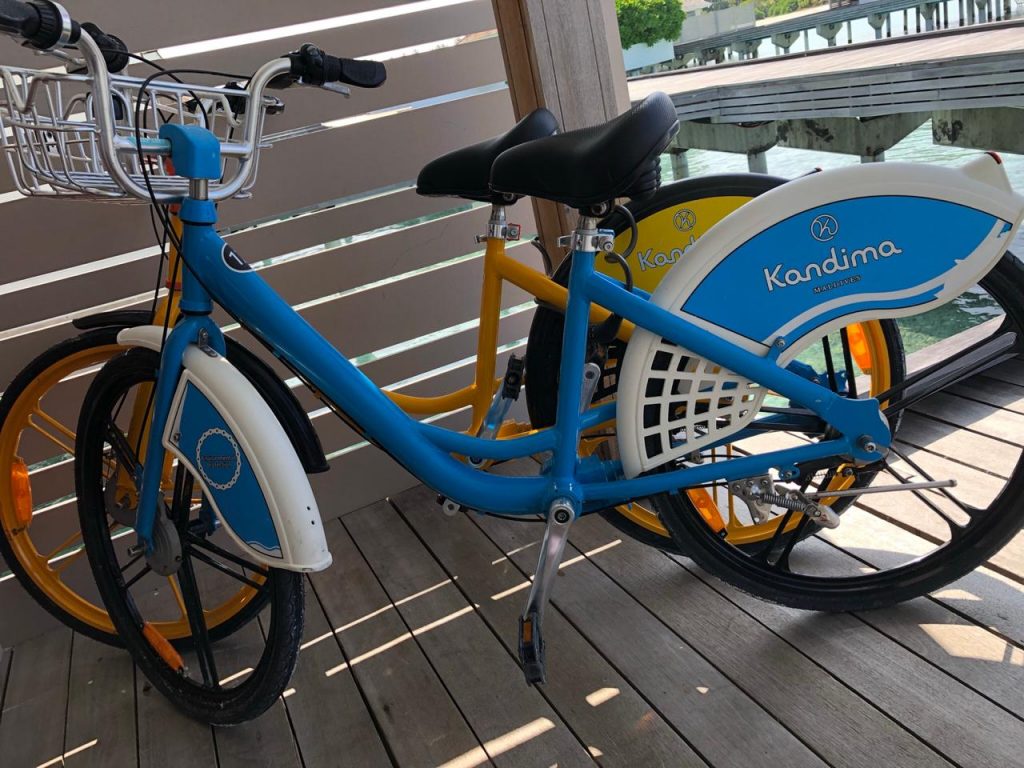 Don't get me wrong there are buggies every few minutes to take you around the main areas of the island but the experience of riding a bicycle is priceless. You can rent a bicycle for 10$ a day, trust me it's worth every dime especially if you are staying at the overwater villas.
Drink and Dine at Kandima
Food is not just eating energy it's an experience, Kandima Maldives offers a variety of great restaurants and bars you would enjoy. Make sure you book your stay with half board plus or full board plus for all you can eat breakfast & dining buffet experience.
Flavour & Zest
Indulge yourself with an international open breakfast, lunch and dinner buffets with live cooking stations, lovely selection of dessert and wonderful service. Two of my favourite daily dessert were the ice cream and fresh fruits station. Every day you will have a diverse selection of food so you would never feel bored of eating the same food over and over.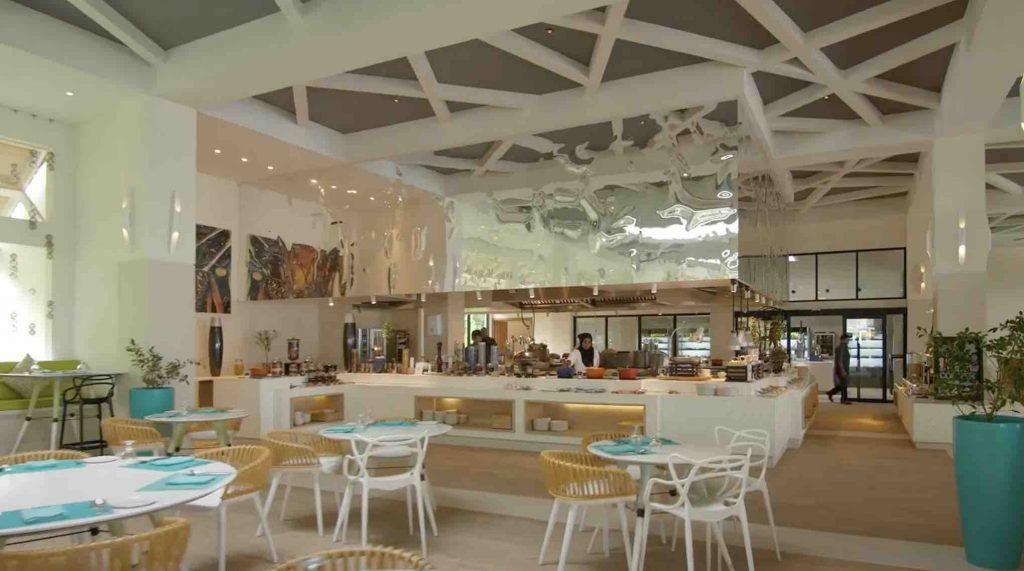 Deli
We visited this beautiful Deli Boutique on our last day before checking out, the ambiance was so calm and soothing with such a huge variety of snacks all around. Loved the Black ice cream and Frappuccino's! It's the perfect place to Grab and Go! Or sit for a Quickie!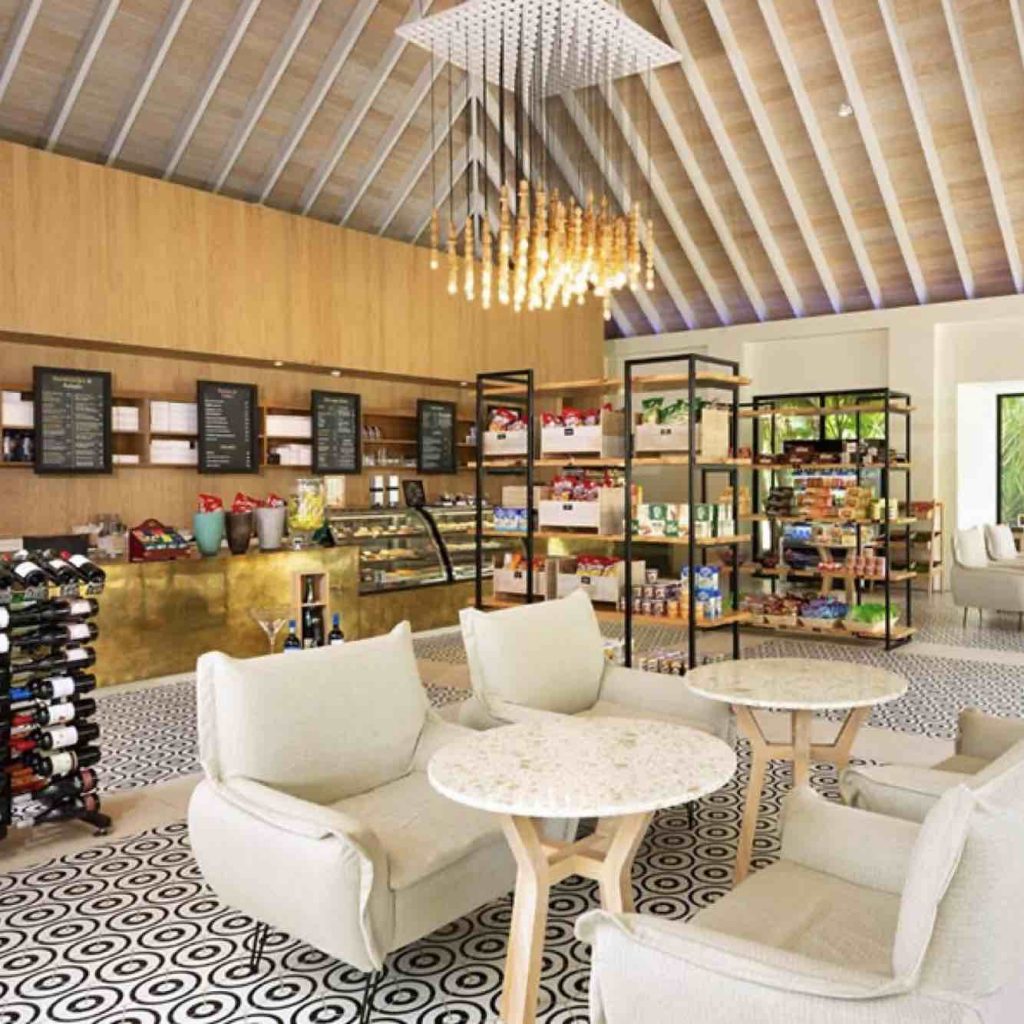 Breeze Pool Bar
Located at the beach front, Breeze has flavorsome options of cocktails and a wide selection of sandwiches, pizzas and snacks. we were not huge fans of the chicken wings but the beef burger was our favorite!
The quality of the snacks and food served at the pool can be much better. We heavily disliked the nachos ships with the canned guacamole and cheese, very unfresh.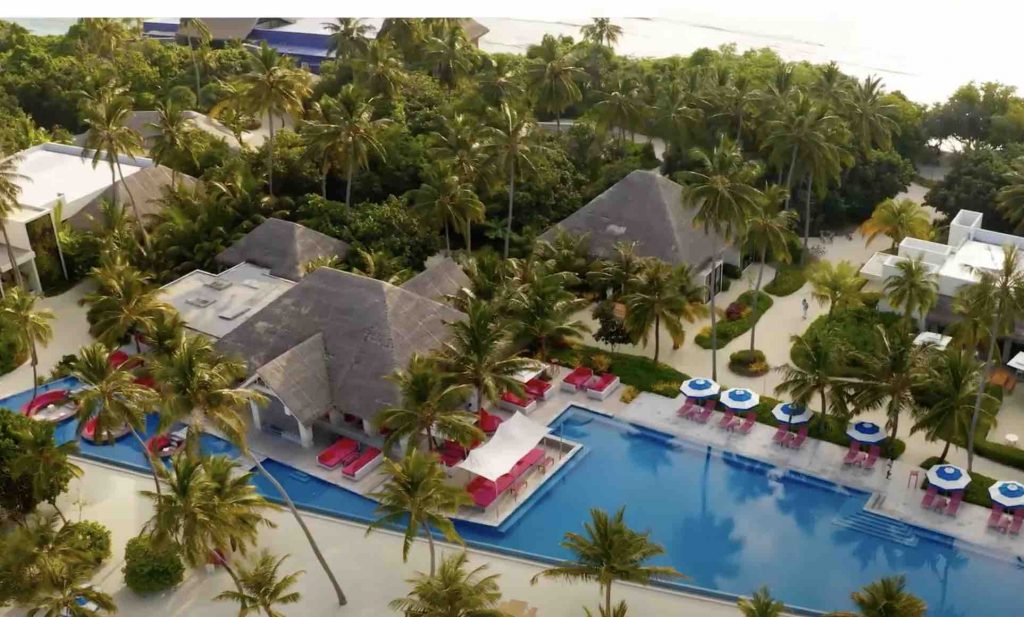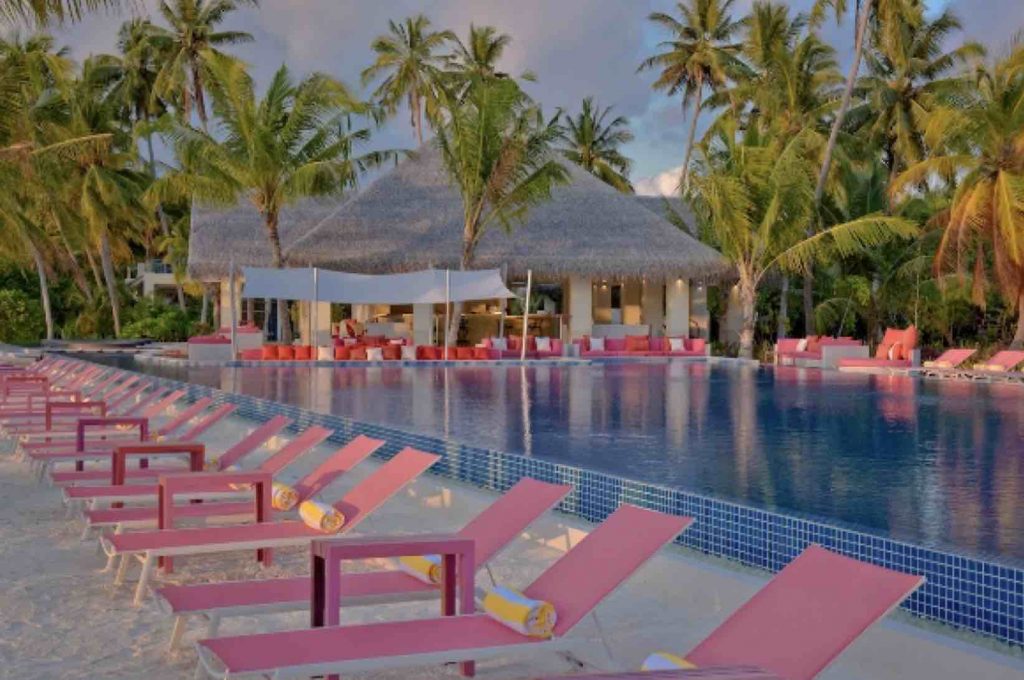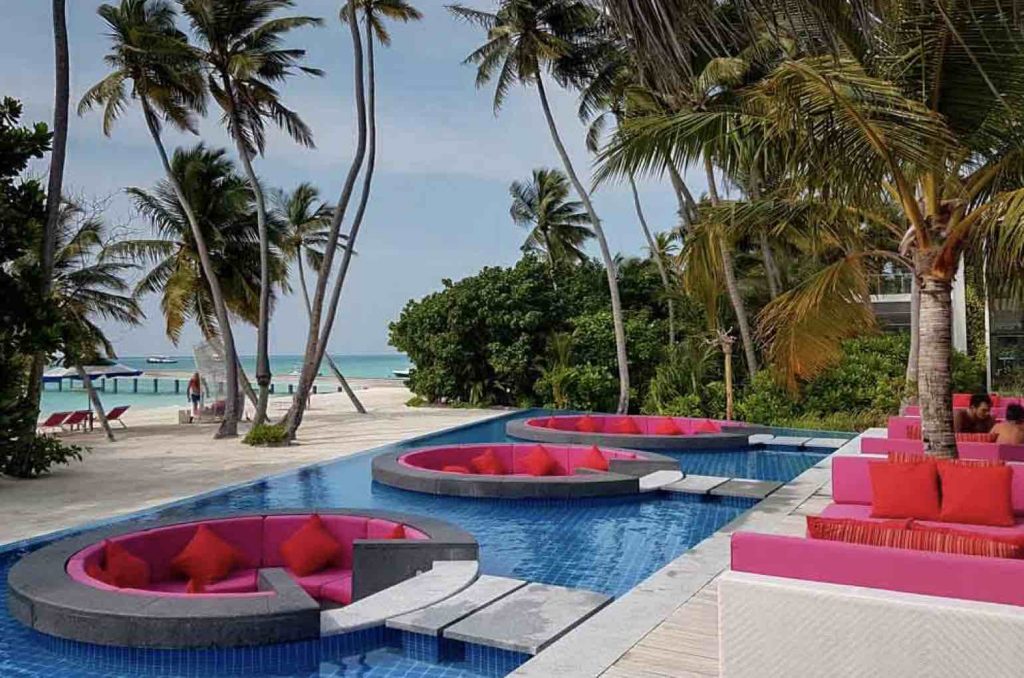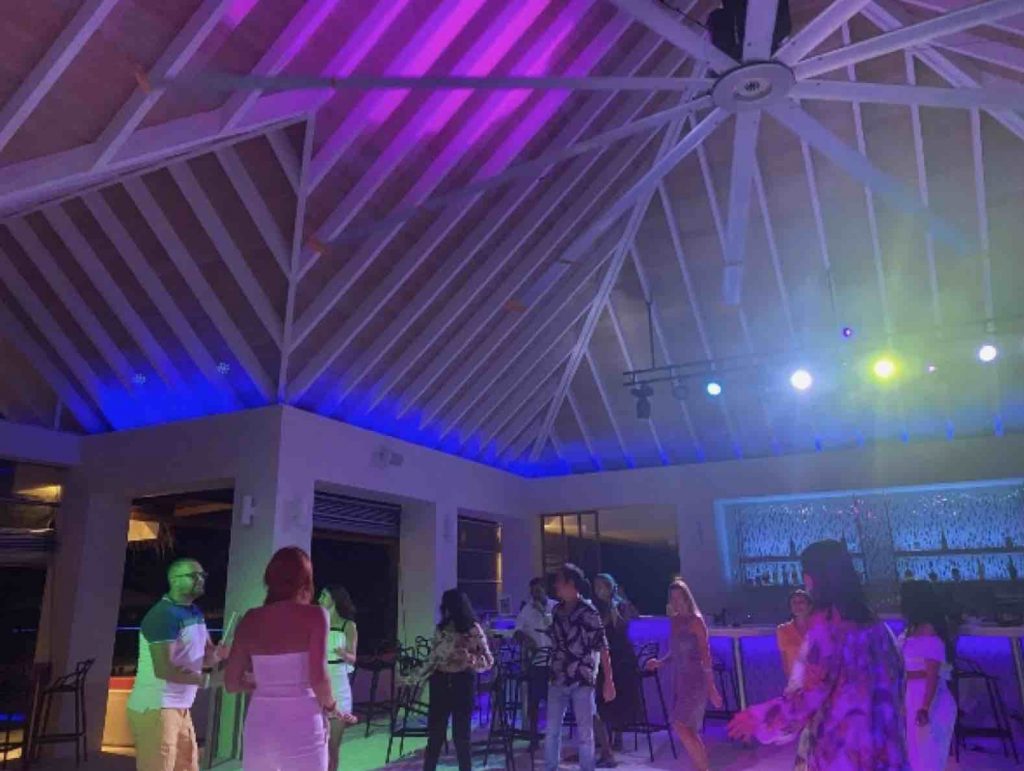 We had the chance to experience Breeze bar on two opposite modes, on a night when it was quiet with low music ambiance and on another night when it was busy and hyped with their coolest DJ.
Beach Club
There is no doubt that there is no better place than The Beach Club which is a fun zone pool bar slash stylish cabanas with fruity cocktails, delicious shots and constant tan for both couples and families.
There are also two private UFO's that can be booked for special occasions where we had the privilege of spending a stunning evening with few glasses of champaign.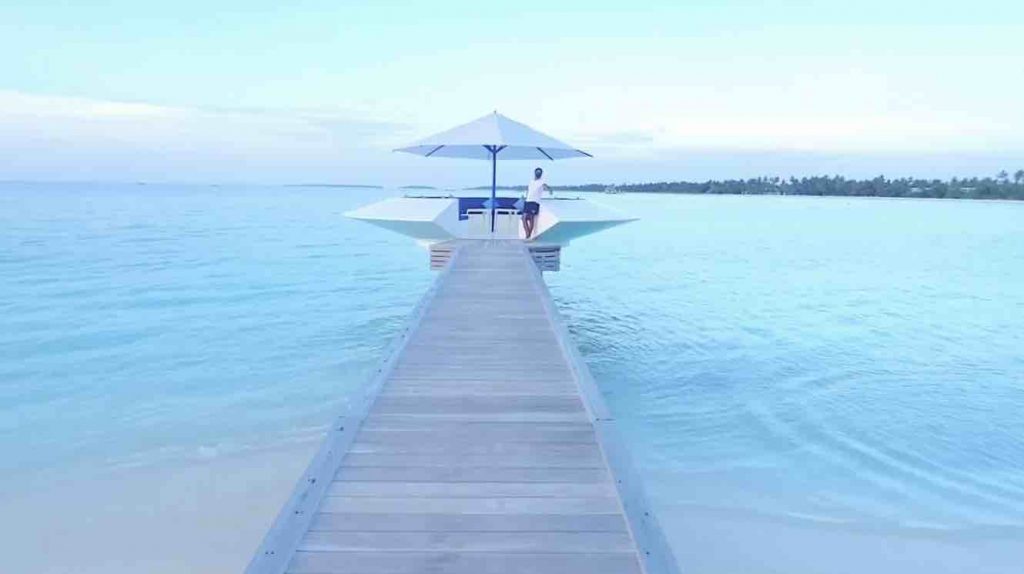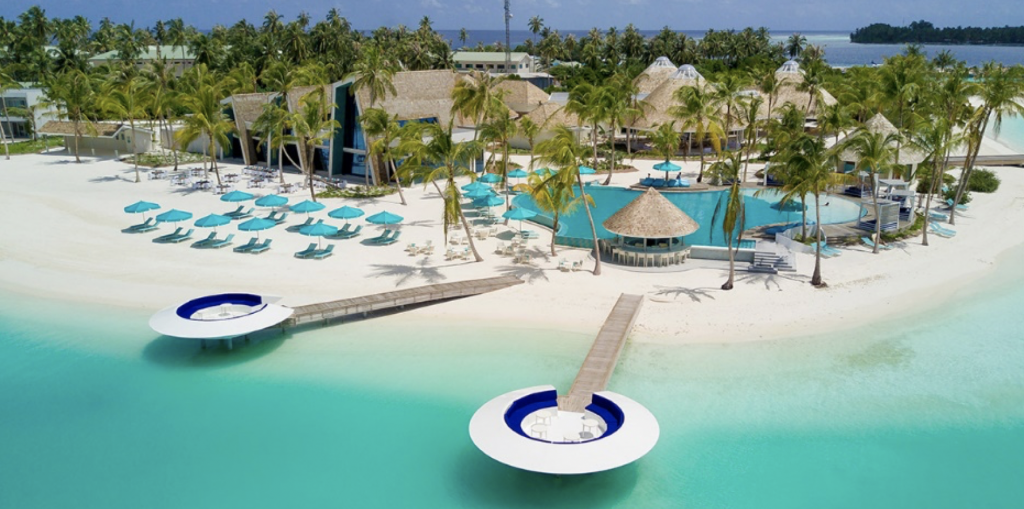 Azure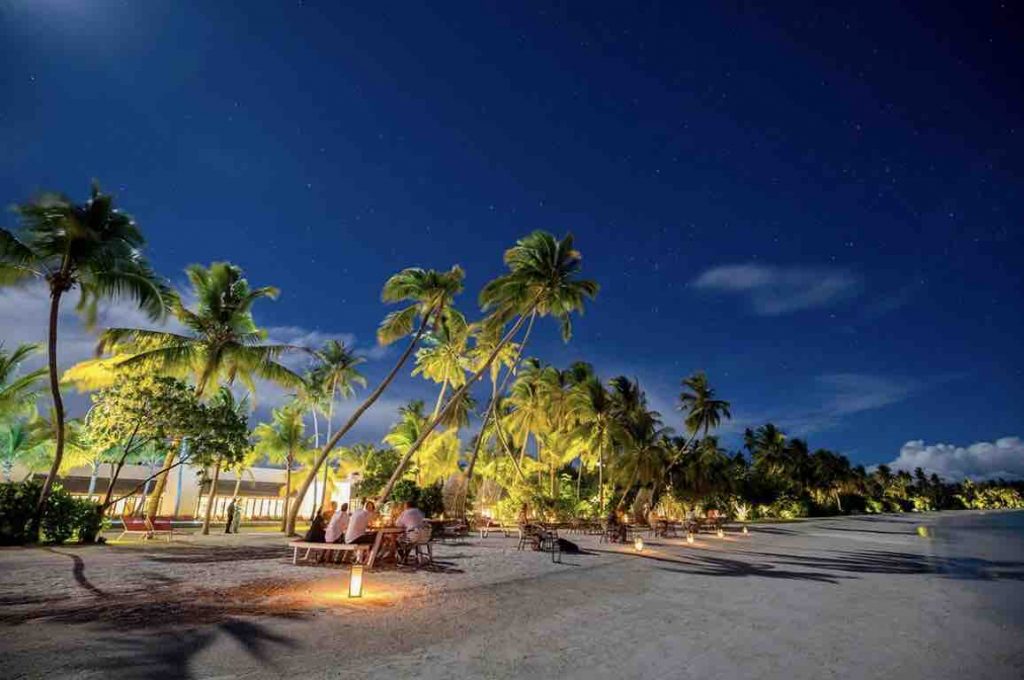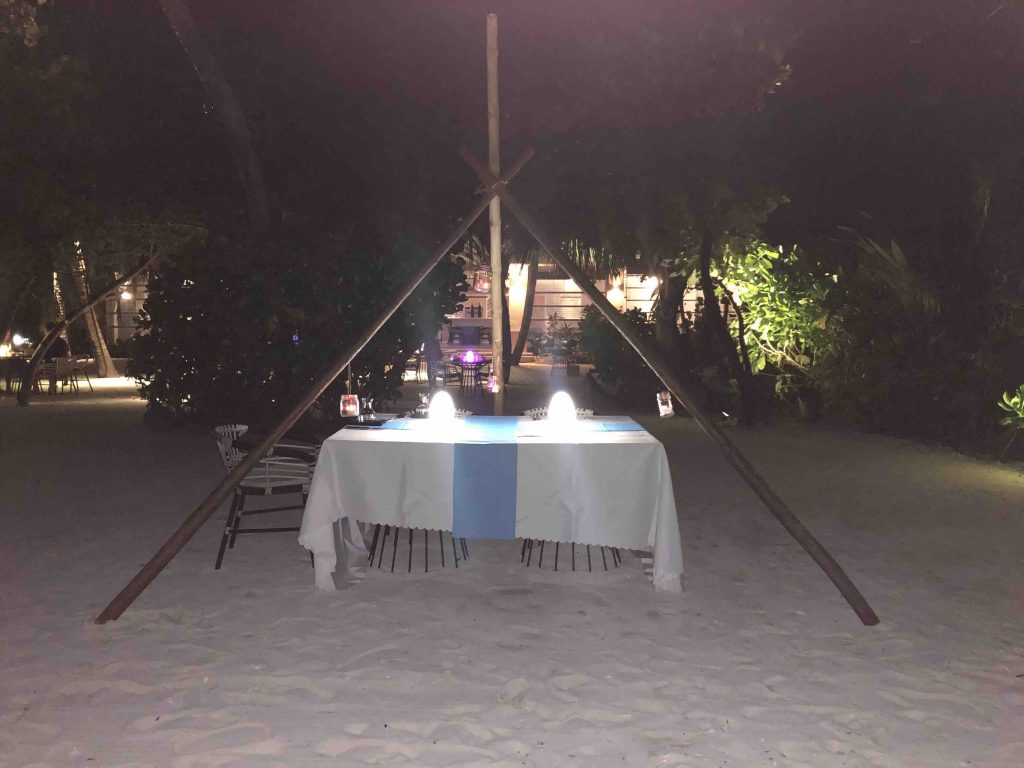 We were set up with a wonderful table located along the beach front with total tranquility and privacy which was readily attained.
If you are planning for a special occasion or a romantic dinner, Azure offers you the perfect spot, set up and endless mix of delicious Mediterranean dishes. To be more precise the mix sea food platter was heavenly!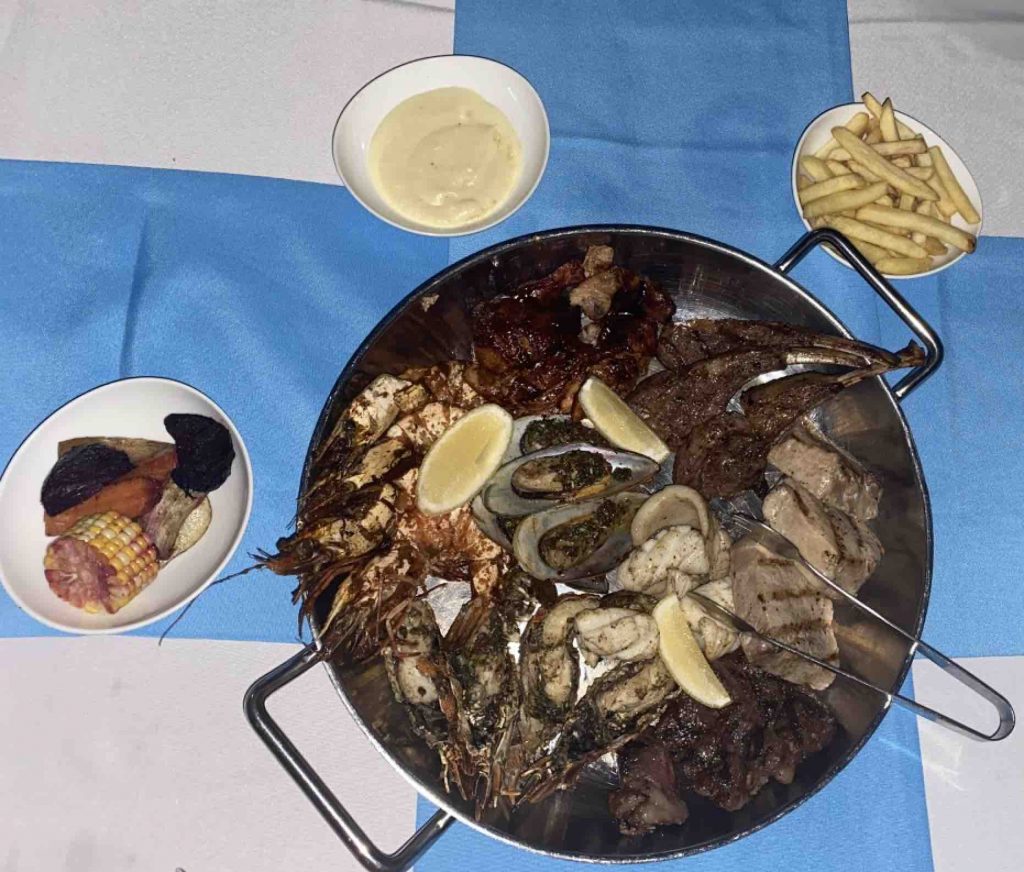 I can highly recommend this place; try it you won't be disappointed. And please always keep a mosquito repellant with you as they love to join you for dinner.
We live only to discover beauty and Kandima island has so much beauty to show.
it is definitely an unforgettable experience to stay at Kandima Maldives Resort with such Sapphirine-like sea water and cherishable memories.
The resort is beautifully organized, staff are friendly and professional, food and drinks are nice. A perfect experience!
FOR MORE INFOMATION
Website: HERE
Instagram: HERE
YouTube: HERE
Twiiter: HERE