Further Afield
Travel
KANDIMA MALDIVES WINS 2020 TRIPADVISOR'S TRAVELLERS' CHOICE AWARD AND RE-OPENS FROM THE 1ST SEPTEMBER

Kandima prize themselves on providing a holiday experience like no other. Their catchphrase "Bring it on!" does indeed sum up all the imaginative activities and facilities of this gorgeous private atoll in the Maldives. Find out more.
Tripadvisor Travellers' Choice 2020 awarded Kandima the accolade of "among the top 10 percent of hotels in the world". This prized recommendation is based on unbiased reviews of travellers from all over the world.
Bring It On! – Kandima Maldives Lifestyle Reimagined
That "Bring It On!" tag is Kandima's call to action to experience the unique lifestyle this resort offers. It's lively and action-packed rather than quiet and retiring, and positions it as the only true active lifestyle resort in the Maldives.
Lifestyle Reimagined – a better way to enjoy your holiday
How about this for being different with their Lifestyle Reimagined programme:
Imagine enjoying yoga in the middle of the ocean while soaking up the early morning sun
Experience thrilling underwater Hammerhead shark explorations
Soak up a massage in a rejuvenating spa overlooking dolphins playing in the sea
There's more, of course, but that gives you a flavour of how Kandima has refreshed and relaunched its guest experience. You are invited to join in now that it has reopened.
Kandima promise that your experience will be refreshing and anything but ordinary.
It's time to "bring it on" and rediscover safety, wellness, adventure, fitness, healthy cuisine, sports, and the underwater world. And how about entertainment for the little VIPs at Kandiland, their kids club with an in-house theme water park.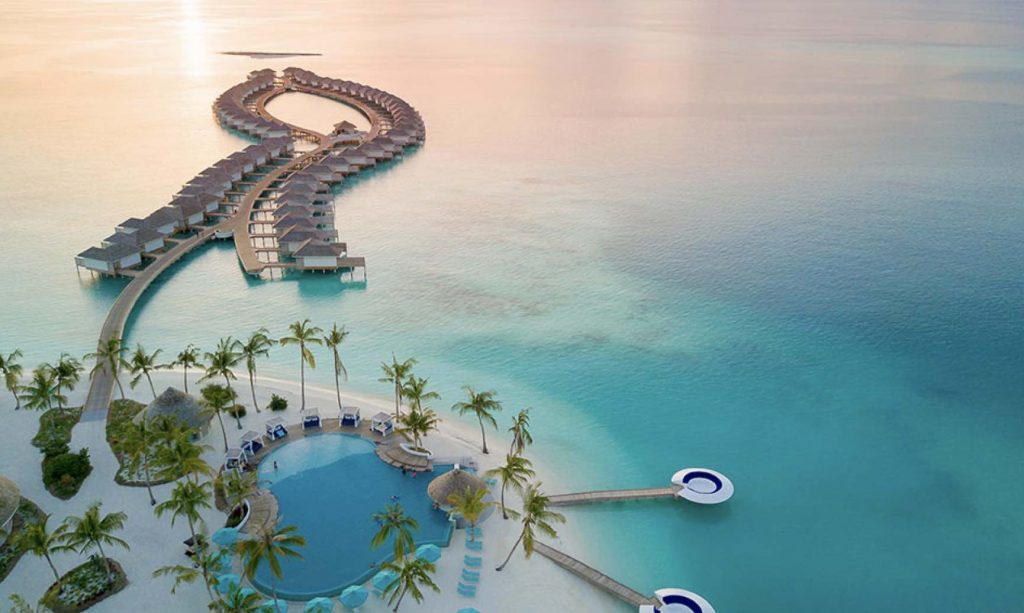 No room for boredom – your lifestyle is reimagined
All this is by way of Kandima's re-opening campaign. They began welcoming guests back on Sep 1st.
It emphasizes their goal to offer a spectrum of thoughtfully reimagined experiences to guests. Fulfilling bucket lists is part of what you get at Kandima Maldives.
It has one of the longest outdoor pools in the Maldives along with a football pitch, tennis and volleyball courts, Aquaholics water sports and dive centre, Kula art studio and more
The takeaway is that there is plenty to keep everyone occupied, catering for guests of all ages: families, couples, groups of friends and honeymooners.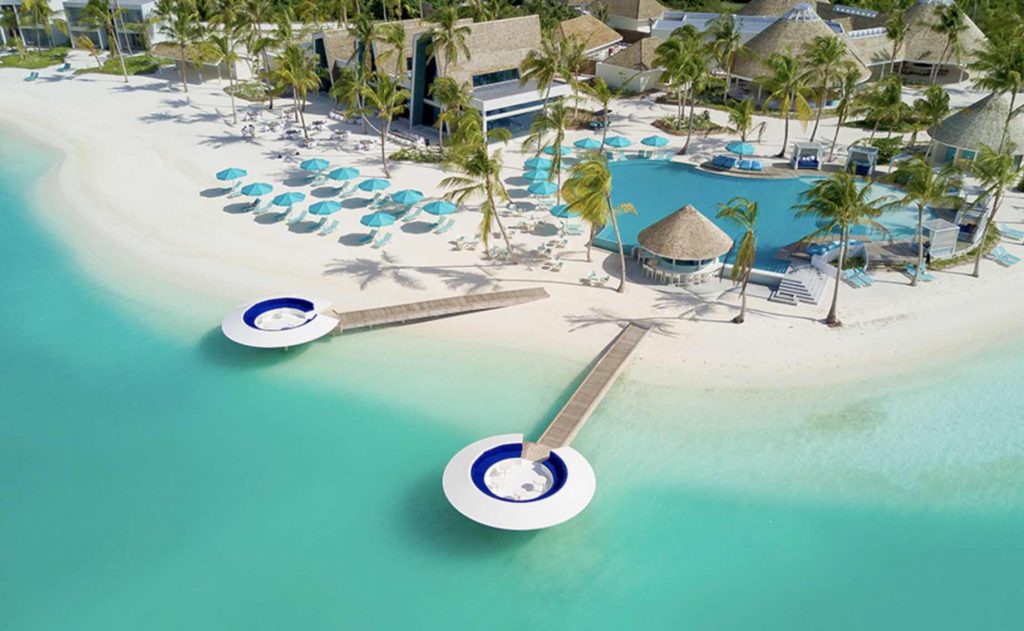 Kandima Maldives is an affordable destination
This 3-kilometer long (2 miles) of pristine beach is home to an upscale resort with 264 studios and villas on its own private atoll. It's a place with an authentic Maldivian soul and genuine hospitality.
All studios and villas come with furnished patios, great amenities and panoramic views. Outside, the background is the turquoise sea and white sands under blue skies that you've seen in so many photos.
Take a look at the superb 360 videos of Kandima: D.I.V.E (Digitally Immersive Virtual Experiences)
Find out more
Website – www.kandima.com
Instagram – @kandima_maldives
Facebook – @kandima.maldives
Twitter – @kandimamaldives