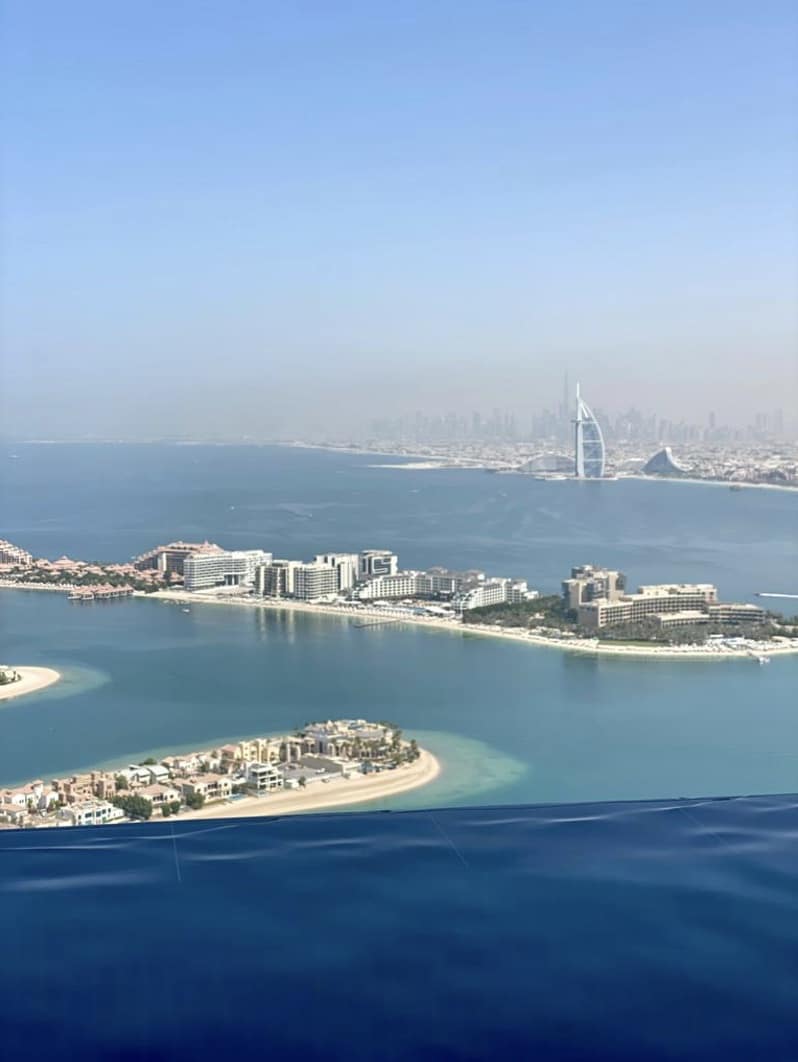 Located in the St Regis Dubai, The Palm, Aura is suspended 200metres in the air and we dare anyone to walk outside and not say WOW! If you live in the UAE, you will have seen your fair share of amazing views. What Aura SkyPool offers however is not one, not two, but four spectacular views – all of which can be enjoyed whilst sipping on a cocktail in the world's highest 360° infinity pool. Guests can actually swim the full way around the venue, starting off overlooking the Marina and Ain Dubai and ending up admiring the iconic Palm Jumeirah.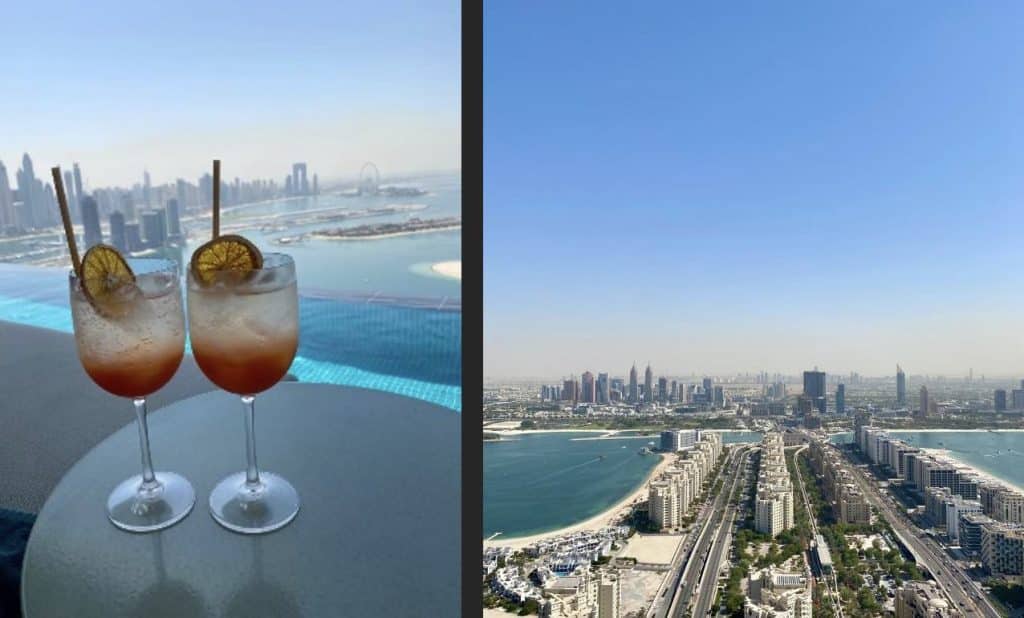 Guests can choose between morning, afternoon and all-day time slots and which viewpoint they would like to relax from. (We went in the morning between 10am and 2pm, with Marina and Ain Dubai views.)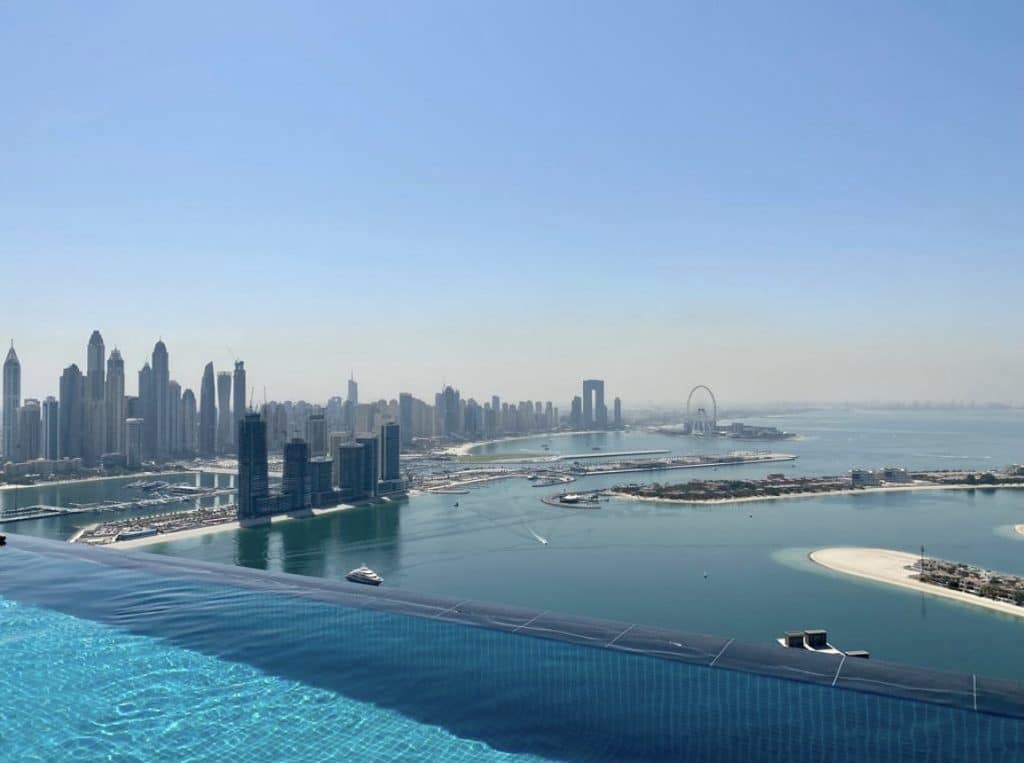 The venue doesn't rely on views alone. It's clear that visiting is part of an overall experience and the service is second to none, with added extras along the way to make it just that bit more special. We were treated to fruit sticks, refreshing shots, sunglass cleaning and a fan to keep us cool. Not only that but a yoga station was set up with an instructor running mini-flow sessions every 30 minutes for those who are looking for a bit of a stretch or to feel more Zen.
The food is also what makes this experience so memorable. The menu is inspired by the cosmopolitan and yet easy-going vibe of iconic Asian cities, and the fuss-free sharing style dishes have been carefully curated by Head Chef Craig Best. We had Cochujang Cauliflower Popcorn, Dynamite Rock Shrimp, Wagyu Beef Sliders, Dashi Marinated Tomato with Burrata and Malaysian Spiced Ribeye – and loved EVERY bite! The way the creaminess of the burrata was complemented by the zing of the balsamic pearls bursting in our mouths, to the smokiness of the wagyu beef, to the freshness of the shrimp – nothing we ate could be faulted in any way.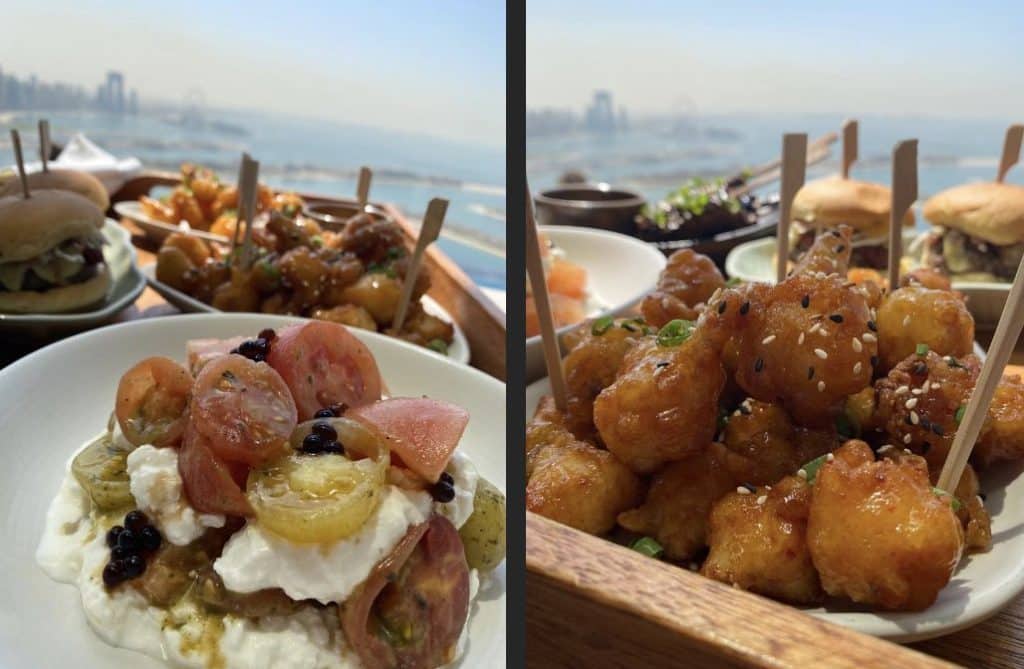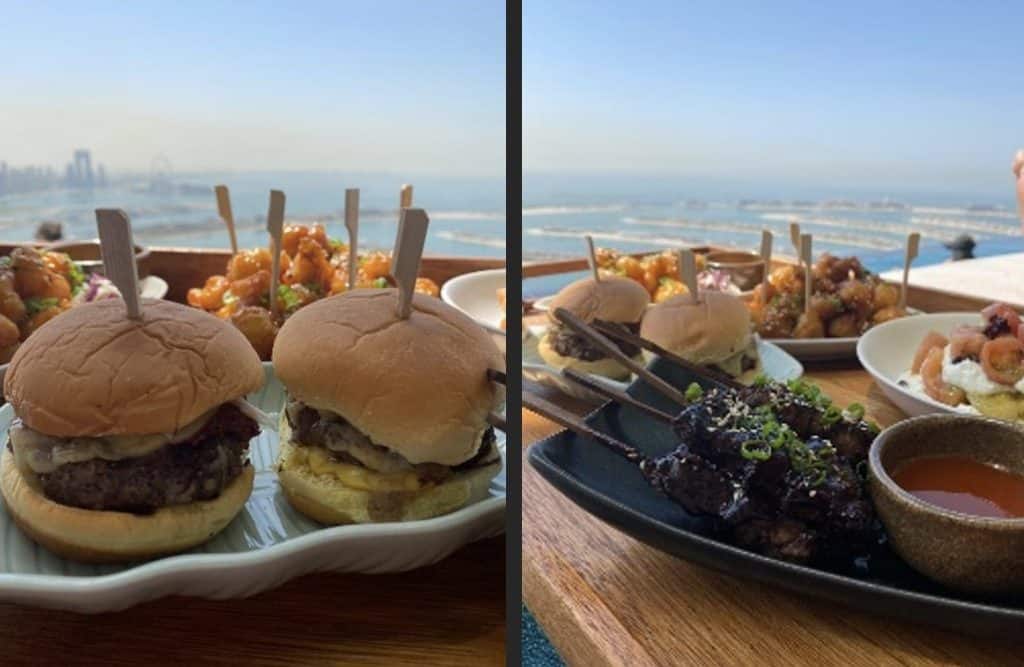 Our meal was followed with an innovative Matcha Tiramasu and for the matcha lovers out there, this is a must-try!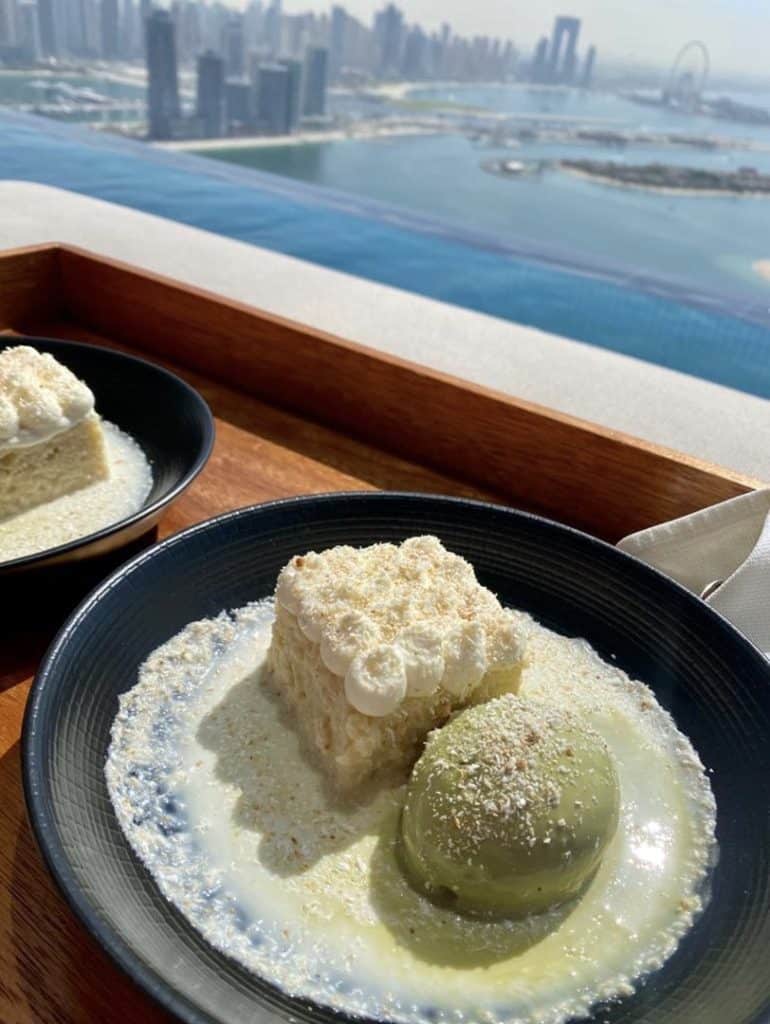 It's clear to see why Aura Skypool is the city's newest Instagram hot spot. You won't want to miss capturing the best views in Dubai or tasting one of the finest sharing-style menus so make sure you visit with a fully charged phone and an empty stomach!
Sunbeds should be reserved in advance and start from aed250
https://www.sevenrooms.com/experiences/auraskypooldubai