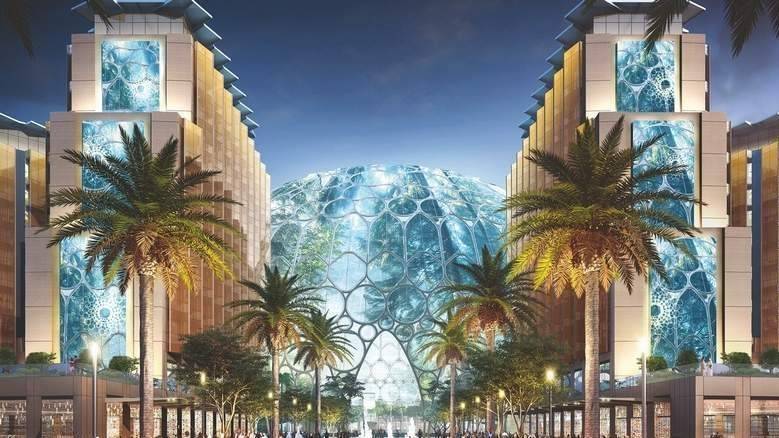 The greatest show in the world takes place starting October 20th for 173 days. 192 countries come together to create an extravaganza of innovative ideas, technology, culture and above all – entertainment. Find out why you must be there!
The greatest show in the world is happening in Dubai starting October 20th. World Expos happen only every 5 years, last for 6 months, and are truly unforgettable experiences. That may sound like a cliché in other contexts but the sheer size and number of things to see and do at Dubai Expo2020 will imprint indelible memories on everybody who passes through it. Nobody is ever sorry they went to a World Expo – only those who didn't go have regrets.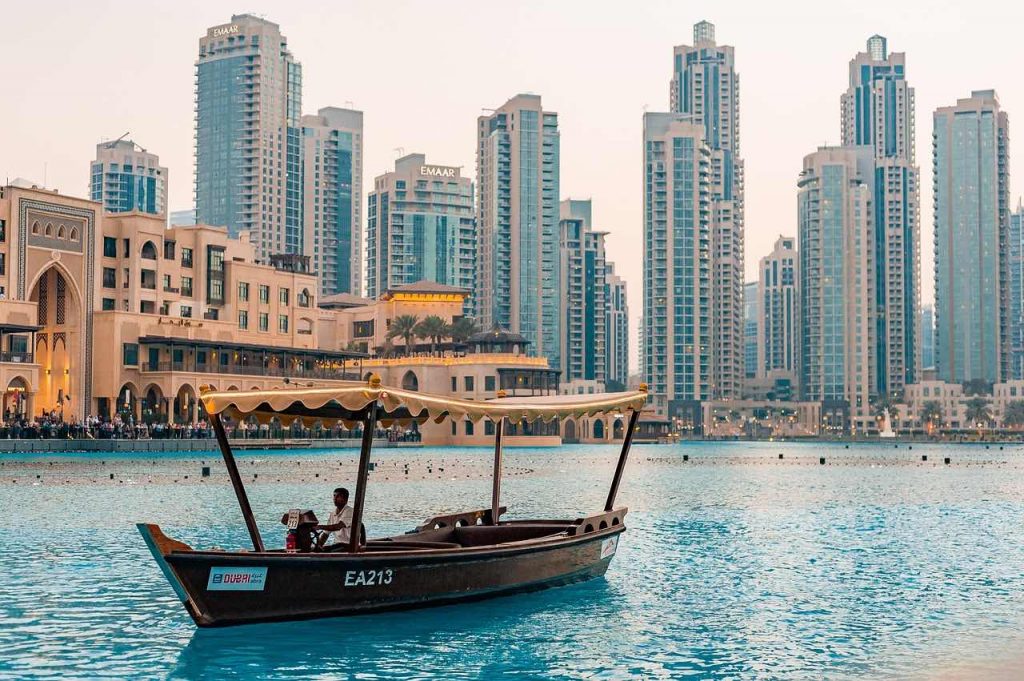 What is an Expo and how did they start?
World Expos, or Expositions/World Fairs, show the world in one place. They are an opportunity for countries from all over the globe to come together and showcase some of their best aspects. The result is a fascinating exhibition of culture, technology and specific activities related to the fair's main theme.
Expos have been themed since the very first one. That was The Great Exhibition of 1851 in London. Its theme was Industry Of All Nations. Queen Victoria's husband, Prince Albert, had the idea of holding an international event rather than the single-country exhibitions that had become popular by that time.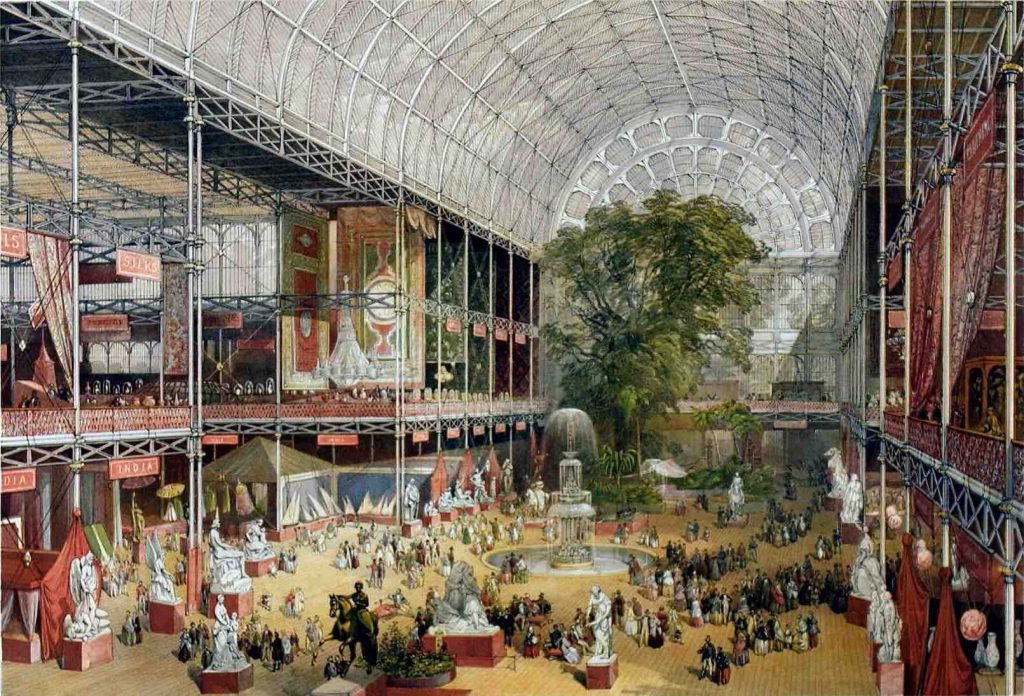 Since then there have been about 50 similar events held in roughly 20 countries. Nowadays they are administered by the BIE (Bureau International des Expositions) based in Paris. Specialist fairs are also organized in between the major Expos. For example, Kazakhstan hosted an international fair themed in 2017 on Future Energy that attracted almost 4 million visitors.
The previous major World Expo in was in 2015 in Milan, Italy, themed around Feeding the Planet, Energy for Life – showcased approaches to diet and food thorough traditions and cultures as well as how creativity, innovation and technology are being harnessed.
What Dubai 2020 is all about
Milan attracted 145 countries and Dubai expects 192 to participate. It's the first World Expo to be held in an Arab country.
The theme is Connecting Minds, Creating the Future with three subthemes: Opportunity, Mobility and Sustainability, each with its own pavilion. It will fill you with a sense of wonder at how people from all over the world can collaborate to visualise and construct a better future for all.
Entertainment is a major part of the attraction. Every day, over 50 shows, demonstrations and activities will engage visitors of all ages. It's not possible to be bored at Dubai 2020!
Fun things to see and do at Expo 2020
Expo 2020 will be packed with excitement for people of all ages and backgrounds. An exhilarating and busy program of events is being lined up.
Entertainments include world-famous stars with a buzzing mix of well-known comedy greats along with local talents and touring attractions. Entertainers will roam across the site adding to a list of fashion shows, dancers, acrobats and digital theatre.
A major focus of Expo 2020 is to inspire younger minds. See amazing 3D printing, energy-burning gaming-exercise, workshops to make your own robot – these are just a flavour of the fascinating activities on offer. Guaranteed to excite the imagination of young and old.
Food will feature big-time with over 200 eateries to choose from hosted by almost every country represented in Dubai. Other activities range from peaceful mindfulness to extreme sports as well as virtual reality and augmented reality events.
It goes on after nightfall too with concerts and fireworks mixed with lots of other entertainments. We will bring you more details over the coming months as the excitement builds to opening day on October 20th.
Read more about the events that will be organised.
Expo2020 in numbers
This gives you an idea of how big Dubai Expo2020 really is, and how much activity will be going on:
7 Days a week for 173 days
15+ Hours of entertainment daily
192 Country Pavilions
200+ Restaurants
60 Live Shows daily
3 arenas – Al Forsan Park (2,500 people), Al Wasl Plaza (8,000+) and Jubilee Park (15,000)
The Dubai Exhibition Centre combines a 17,000sqm conference complex, housing multipurpose halls, an auditorium and other event spaces, with 28,000sqm of exhibition halls.
Art and architecture are major features of Expos
World Expos often leave a permanent architectural footprint and reminder. Some of them have become iconic, like the Eifel Tower, which was built as the entrance to the Paris 1889 World's Fair.
Here is another that you may recognise: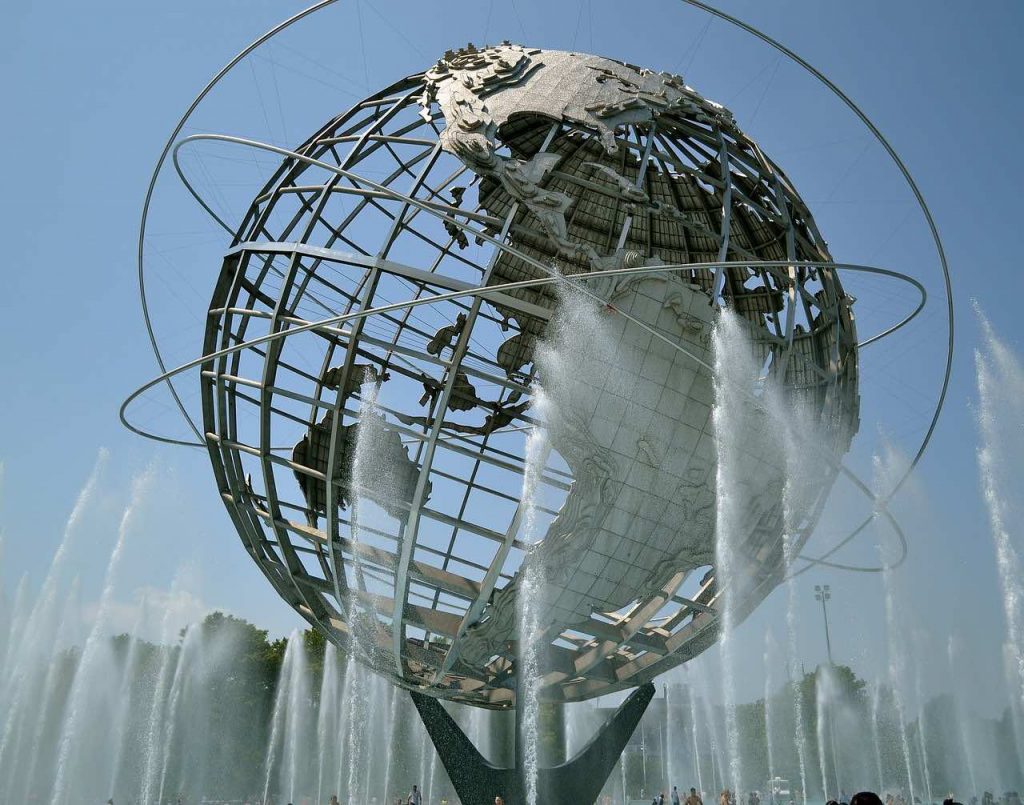 Dubai 2020 is no exception. A series of impressive public artworks forms an integral part of the site's framework to inspire a trail of ideas, aesthetics and concepts
Getting around Dubai Expo 2020
Because Dubai was already geared up for major tourism, it has all the infrastructure, roads, Metro & hotels needed to host this massive event, which is located between the cities of Dubai and Abu Dhabi.
Its excellent Metro system was extended with a new line. It means you can easily visit Expo2020 from anywhere in the city centre in around 30 minutes just to give you an idea of timings.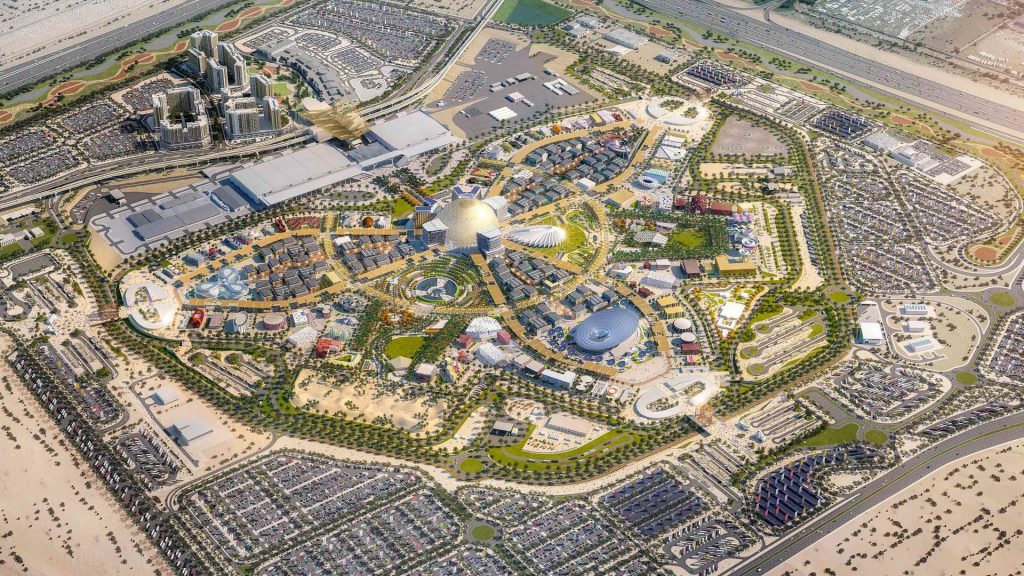 The final word
Get yourself to Dubai between October 20th and the close of the Expo on 10th April 2021. It will be a mind-blowing experience that you will thoroughly enjoy and want to tell your grandchildren about!