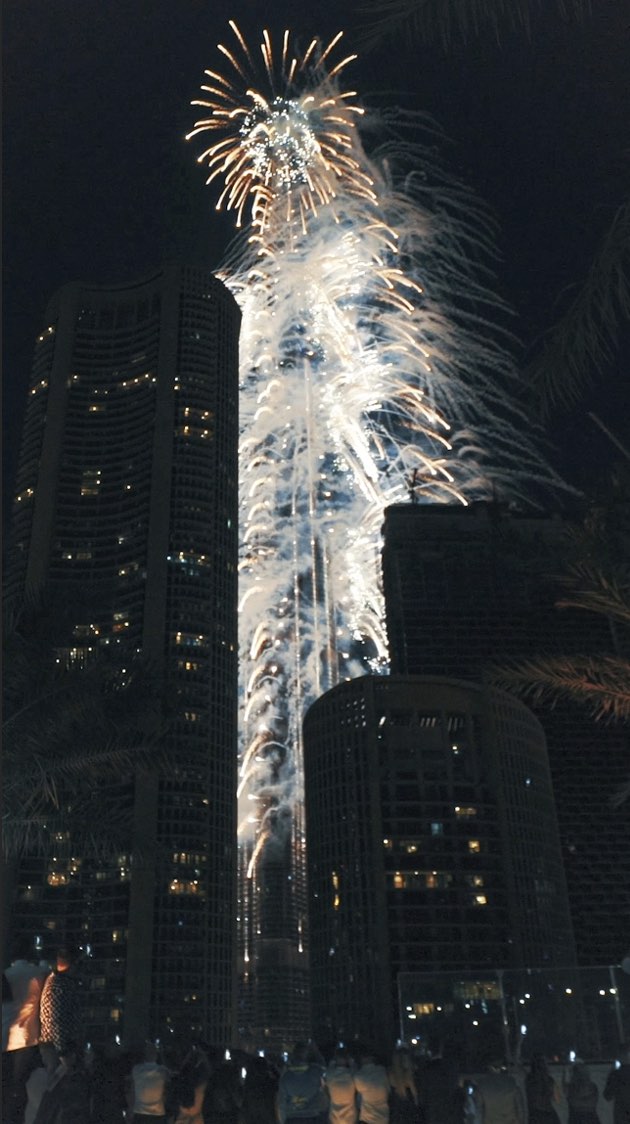 Soak up the sights of sounds of Sofitel's glittering NYE celebrations in the centre of the city's downtown
New Year's Eve is the definitive event of the year. It's the time when every nightclub, hotel and restaurant try to out-do one another with an array of eye-popping fireworks, exclusive parties and unique entertainment whilst attracting a fabulous crowd of bejeweled socialistas and their cohorts. Every year hosts promise something bigger and better than before, and Sofitel Downtown is no different with their Chic Carnaval under the Stars and exciting romantic Sky Table offers. The Carnaval promises unrivaled views, drinks, and food for all the family, while the Sky Table is a private and wildly romantic experience uniquely crafted just for two – something you don't see every day in the city.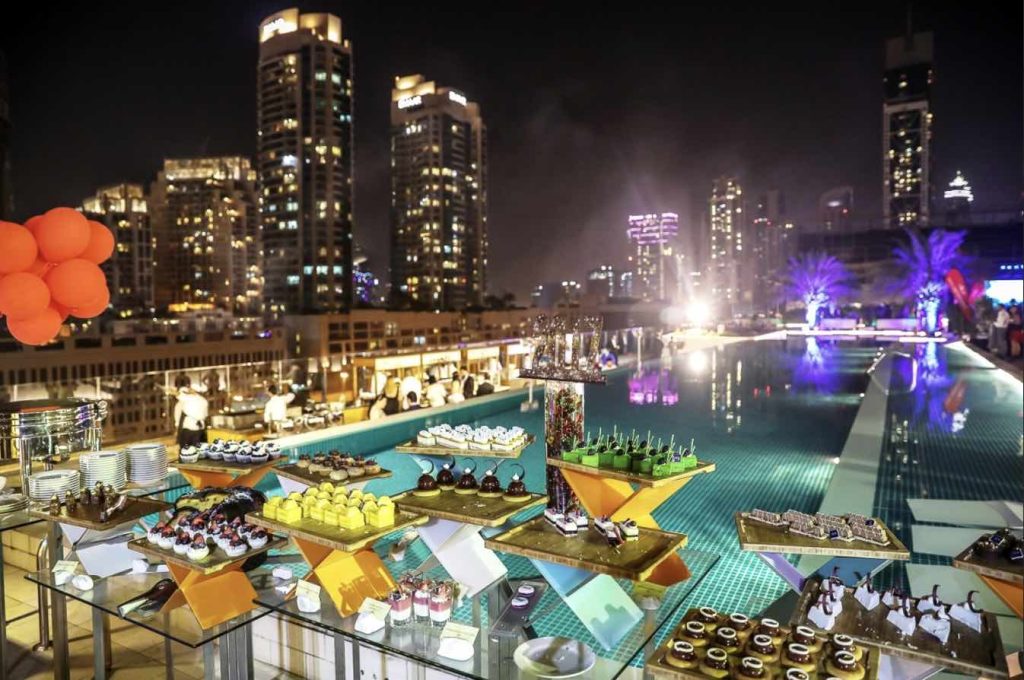 Situated in heart of downtown and Burj Khalifa adjacent, Sofitel rises gracefully from its roots amid the towering skyscrapers nearby, but it refuses to be overshadowed in the slightest, as its main lobby crystal ribbons give the feeling that you're already high up in the clouds. A mirrored interior with lux sand-hued marble and sun fractals made from unique glass art provide an impressive yet welcoming interior. The glamorous setting is the perfect foil for a NYE of activities that combine the vibrancy of Rio and the bold elegance of Venice.
Celebrate your NYE under glittering lights of the city and stars as you enjoy the venue's Chic Carnaval gala dinner, with typical French style and epic views. Dress up in your finest attire and feel like a star yourself, as you roam around the live cooking stations and varied international buffet. There's live entertainment for you to listen and dance to, and it's also family friendly with kids under 12 being able to join for only AED 600, including food and soft drinks. Adults on the other hand can prepare to really indulge, as the Classic Package starts at AED 1,200 pp and includes buffet, live cooking stations and soft drinks. The Gold Package is AED 1,600 pp and includes the buffet, live cooking stations and house beverages, while the crème de la crème is the Limitless Package for AED 2,200 pp and includes all the food options, plus premium beverages, and sparkling grape. This is a well-priced offer for an event that starts relatively at 7pm and goes on until 12:30am.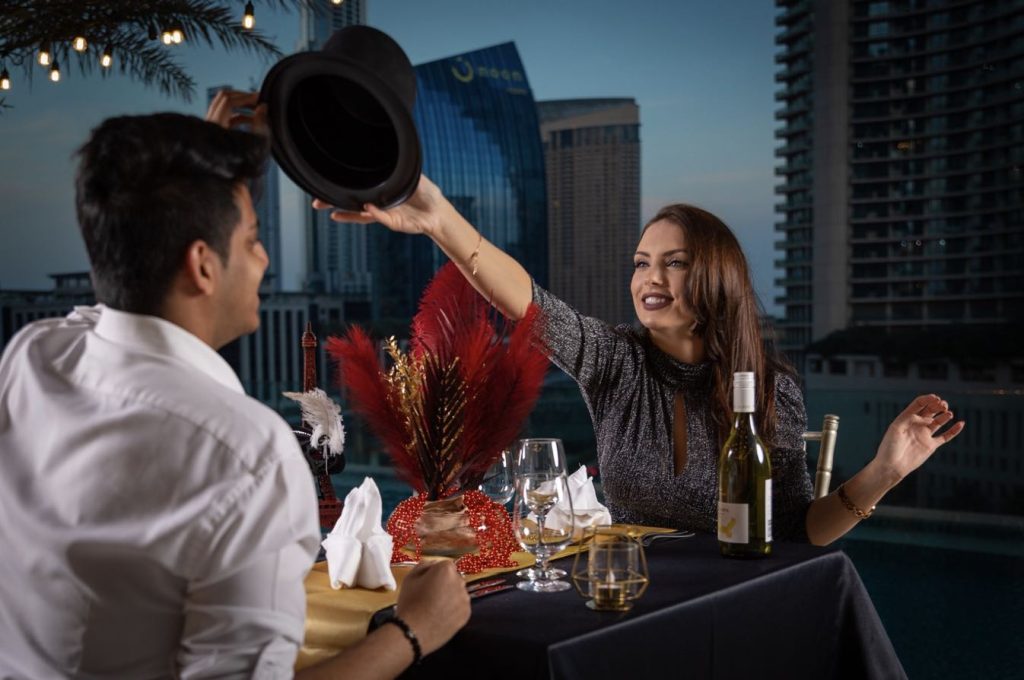 But that's not all; if the family fun isn't your vibe and you're looking for the perfect romantic evening for two with lashings of 'amore', take a look at the Sky Table. This full-French experience promises a luxurious in-room space which can be decorated and styled to suit your needs. There's also a private butler service (from 8pm) a lavish three-course meal is delivered at your convenience, with the table set for two. You get to choose from a menu of prime seafood, chicken, or beef, while a chilled bottle of prestige sparkling bubbly awaits in an ice bucket. You get to enjoy one another's company with joie de vivre and watch the scenic views from the comfort of your room, as well as the epic fireworks when the new year is rung in at midnight. This offer is all yours for you and your loved one for AED 6,999.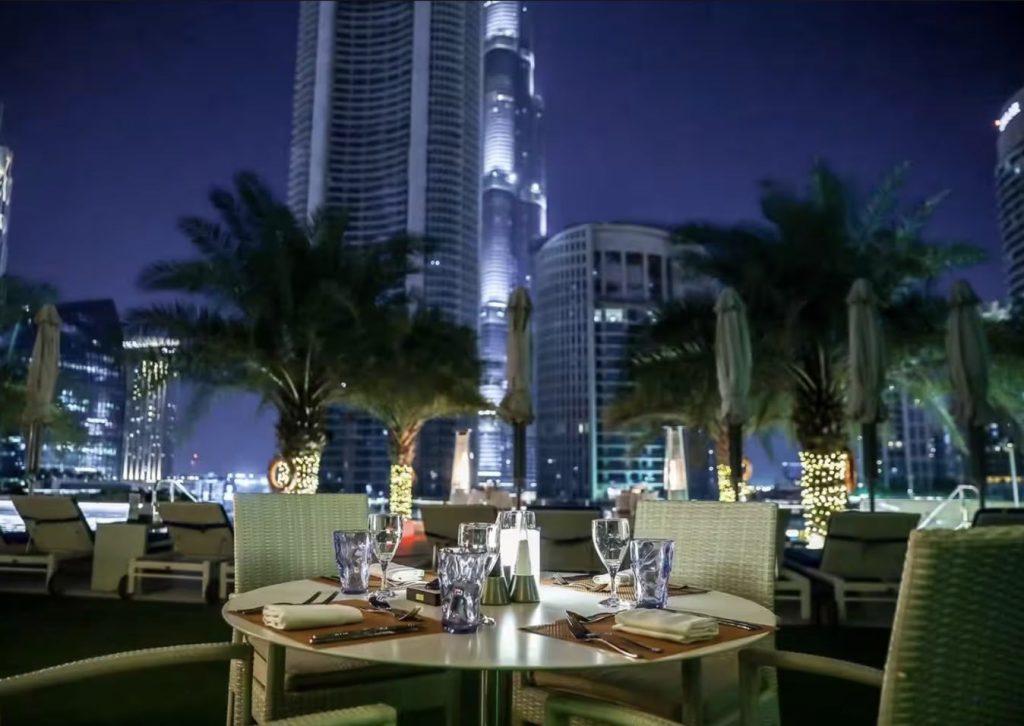 For festive enquiries and bookings please contact: +971 56 996 0582 or email lendsy.keith@sofitel.com. Sofitel Downtown is situated in the heart of downtown Dubai and linked to both the Burj Khalifa and The Dubai Mall by the skywalk. Packages for the NYE Chic Carnaval start at AED 1,200 and go up to AED 2,200, with shisha available. The Sky Table offer is AED 6,999 per couple.