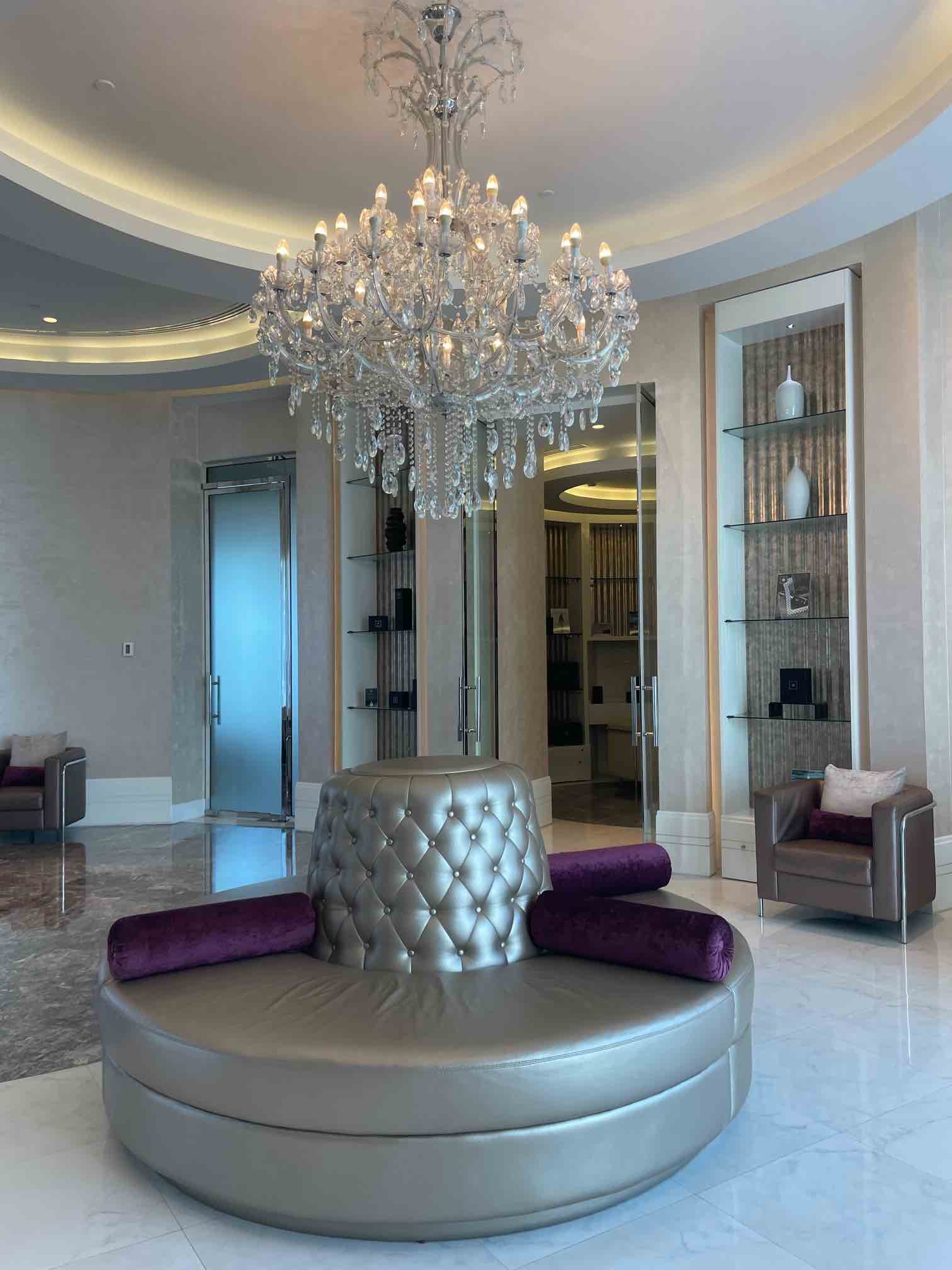 The Insider team work hard to being our readership the ultimate guide to staycations, sporting events, deluxe hotels, and new sublime restaurants, so it's only fair we have those days where we can kick back and relax ourselves – and where better than the Waldorf Astoria Spa at the Palm Jumeirah?
Set in a beautiful oasis with soaring views across the Arabian Gulf, the spa is inspired by exotic destinations and local rituals. Over 3,200 square metres featuring 12 treatment rooms, a spa boutique, dedicated couple suites, experience showers, whirlpool hot tubs, steam rooms, saunas, and herbal steam rooms. Suitably maze-like, the circular interior is fully of warm honey tones and rich golds, with luxury services and hidden relaxation rooms thoroughly spread out gives a palatial feel.
On arrival we are indulged with a fresh hibiscus tea and an ice-cold refreshing towel and were informed we would be receiving the Caviar Intense Hydration Hammam with AMRA Skincare. After being led through a series of plush treatment areas we were escorted to our own private room, featuring a heated table, two massage beds, a bathtub with LED lights and overhead chandelier, a relaxation area, dressing room with shower, sauna, and steam room. Our therapist guided us to the dressing area (points for toiletries on site with a hair dryer and super-soft robe and slippers) then we were invited to enjoy the bathtub before laying down on the heated slab. We were slathered with creams providing an intense moisturisation with plumping and toning, then sent to the steam room for 10mins. After returning to the surprisingly comfortable heated table, we were doused with hot water and given an exfoliation scrub that covered every inch of skin and left us tingling and refreshed.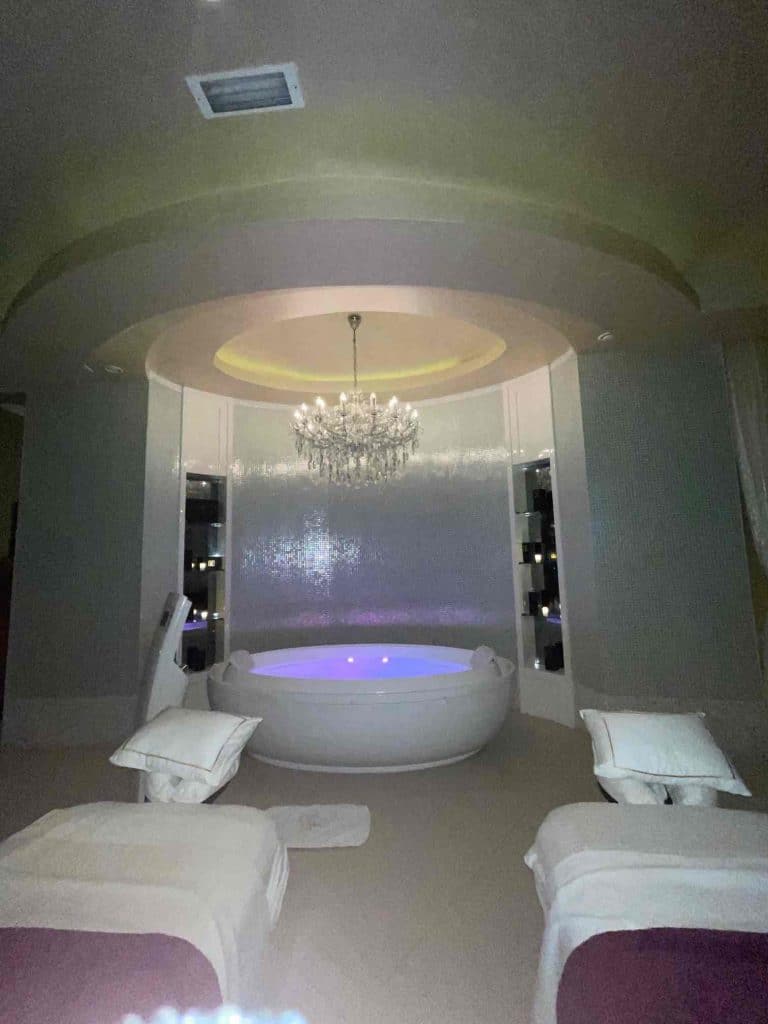 With the trips back and forth to the steam room and repeated applications of various creams and potions we began to feel like an overly pampered racehorse being prepped for the pre-race paddock presentation. It didn't take long for the whole experience to leave us replete and absolutely relaxed. After a final shower we finished the treatment with a massage with their intensive moisturising creams (the one with the caviar base and probiotic technology). The great thing about this treatment is there's no rush to leave once it's finished; instead, we were invited to recline on a sumptuous couch and enjoy coconut and hibiscus tea, dried fruits and nuts and luxuriate in a haze of pure comfort, finally floating out and back to the office a while later.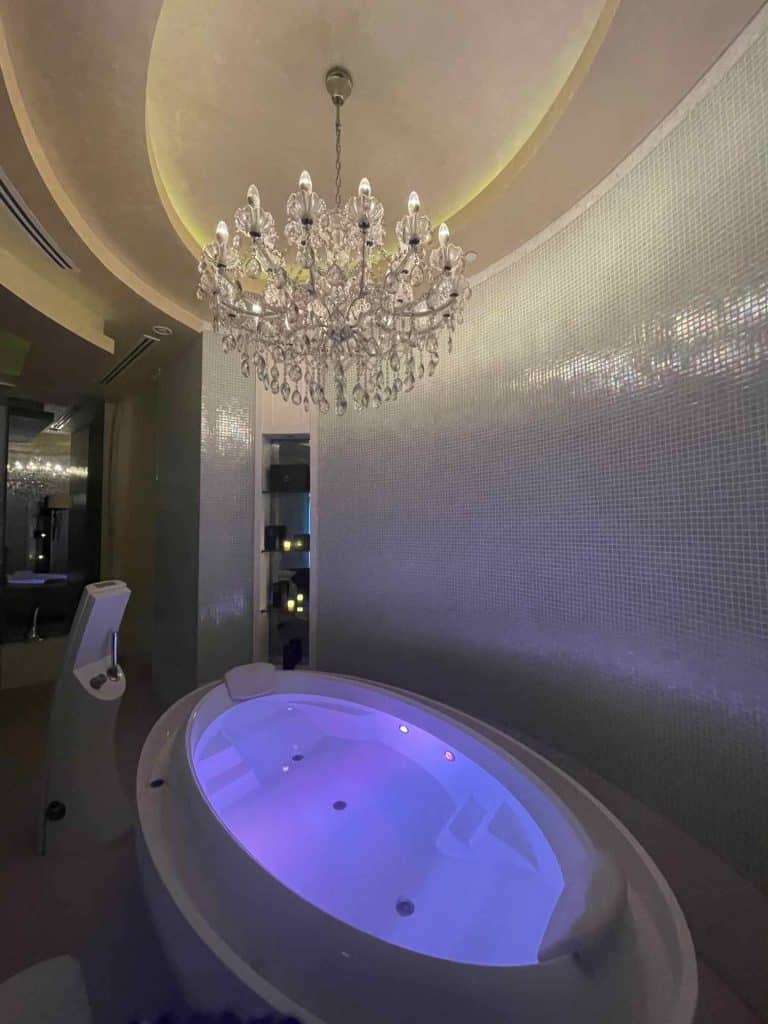 Other full body treatments include the 24k Gold Hot Stone using gold body oil to tone and firm skin, but there's also something for men too with their Clarifying Hammam using crushed meteorite and volcanic rock, for protection against modern world pollution. There's also the Rose Quartz Healing, perfect for balancing chakras, releasing emotional blockages – and this includes a rose quartz body kit free of charge to continue your journey at home. The Bellabucci Ultimate Experience involves the cupping method, using gentle suction to repair skin tissues and expel waste and toxins. If you want to double up on your visit you can do a day with your bestie, or for up to four people, and access the VIP Suite, steam room, sauna, aromatherapy bath and shower, plus tasty treats from chocolates and a glass of bubbles.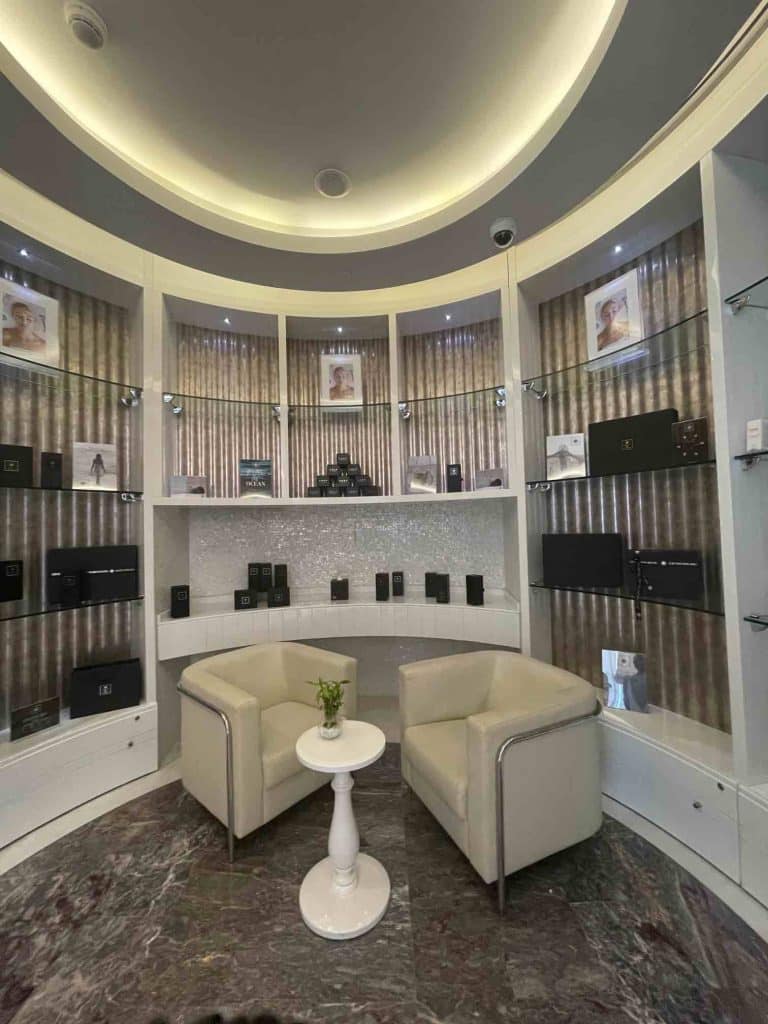 Massages start from AED 475 for 60 minutes, and you can choose from a range of full body therapies, facials or half and full day packages with lunch option. Spa with your Best Friends is on offer for only AED 950, while Rose Quartz Healing starts at AED 799 FOR 60mins, cupping starts at AED 799 for 60mins, the Caviar Hydration is AED 800 for 90 mins, and the 24k Gold Hot Stone Treatment is AED 1000 – all on offer until Dec 15th, 2022.
For reservations contact: dxbpd.spa@waldorfastoria.com or call +971 4818 2222.