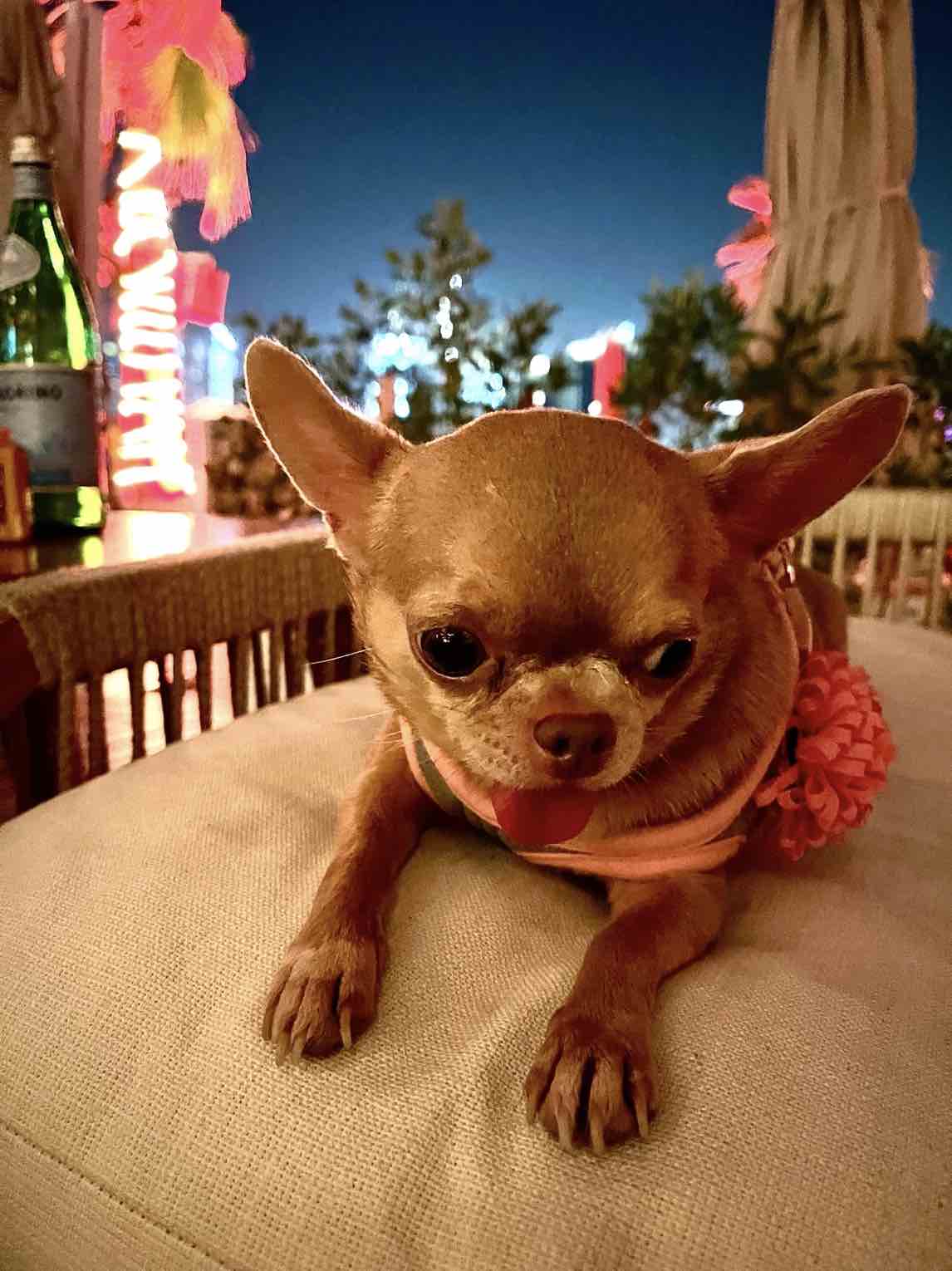 Winter is finally on its way and there are more and more places you can visit in the UAE that are becoming pet – dog or feline – friendly. Sure, there have been cafes and such where you can visit with them, but more venues have opened up meaning that you can take your pooch with you all day for a nice long lunch and evening drinks, even on the beach. What more could you, or they want? Here is our ESSENTIAL round-up …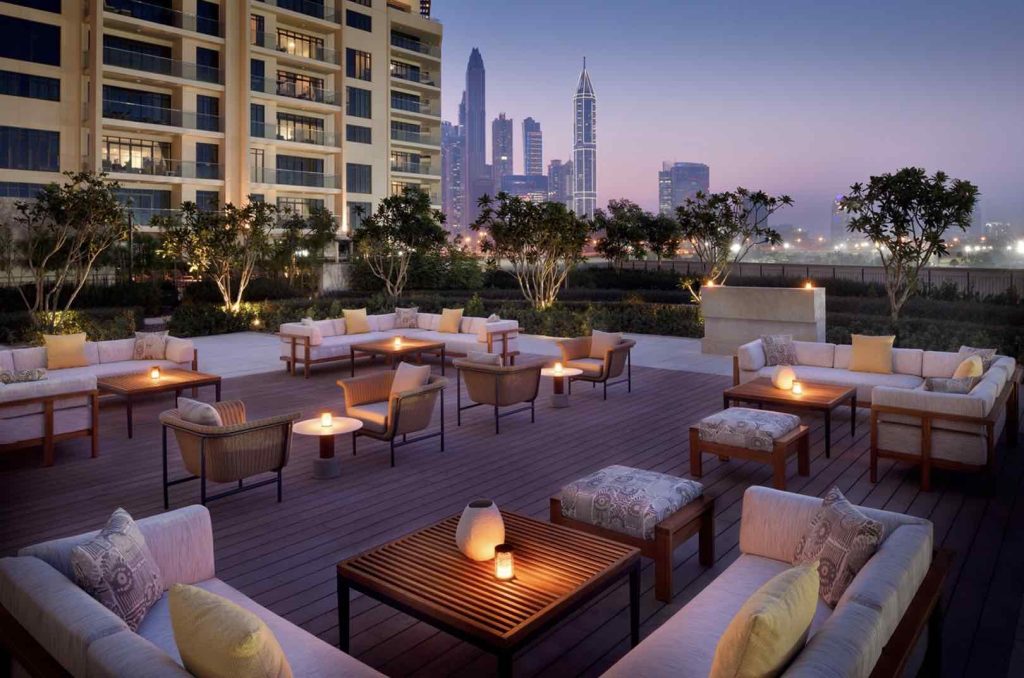 Best of the best Pet Friendly hotel
Vida Emirates Hills
Nestled in a great location in uptown Dubai with a dedicated lift for dogs and their own entrance to a huge pet friendly terrace, it's number one for four-legged friends and It's 5 star of course!
With seating right around the hotel and up to the infinity pool view overlooking the Emirates Golf course it's a class act. Enjoy having dinner and cocktails with man's best friend by your side. And what makes it better is that there is a Pet Playground kindly sponsored by Purina so you can let your dog off the leash and run off that energy while you work your way through some Aperol Spritz in happy hour, congratulating yourself on being the pawfect fur-baby parent.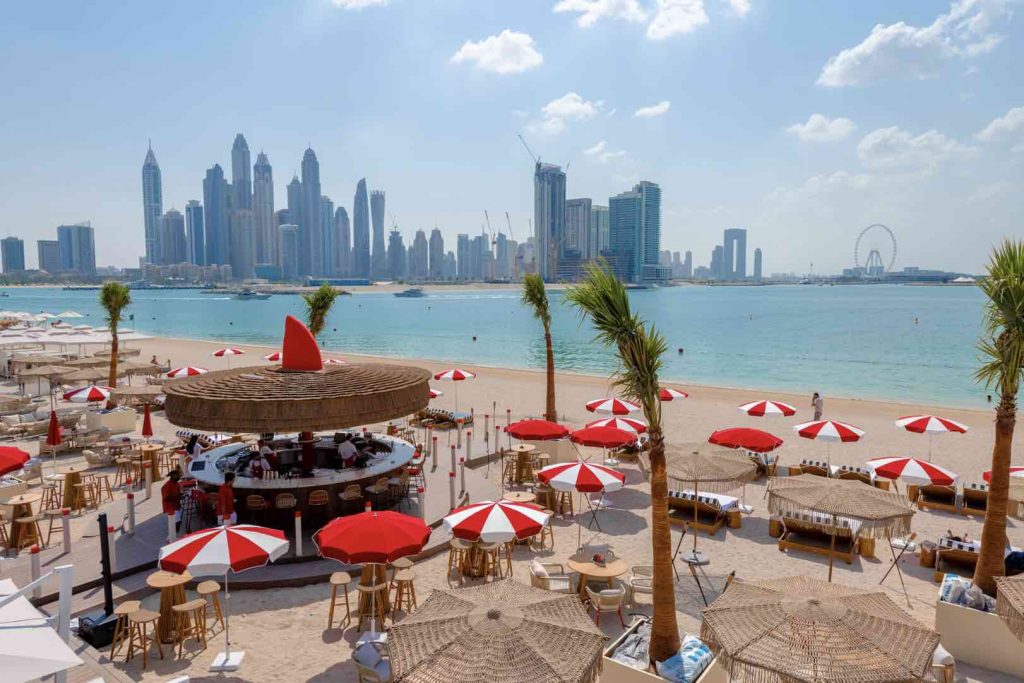 Best Pet Friendly beach day out
West Palm Beach 
Since the demise of the unofficial 'Dog beach' to 'Caravan beach' next to the Jebel Ali Palm, it looked like having to make a road trip in order to combine one life's simple pleasures of beach and sundowners with your pooch.
Not anymore! Nakheel to the rescue and a huge thank you to Nakheel we say. The entire length of West Palm beach is pet friendly and all of the restaurants too. Although this one stands out for us, February 30  has an easy going vibe, great food and great tunes. Grab a cabana book early and enjoy the best beach day out ever for you and your pooch. If you would like something a little less lounge-club-vibe but just as nice for you and your pooch then Senior Picos is a mexican twist by the beach, with well-made margaritas, tasty food and ice cold mexican beer.
Best downtown Pet Friendly venue
Bridgewater Tavern JW Marriott Marquis
Chow down with your pup and friends at this laid back venue, pub-sports-bar with large outdoor terrace overlooking the canal. Pups are strictly outside on the terrace but it's large and great fun. There is a brunch and an indoor outdoor pub style bar. Word to the wise, valet as normal but walk directly to the canal side of the hotel and into the Tavern via the canal entrance.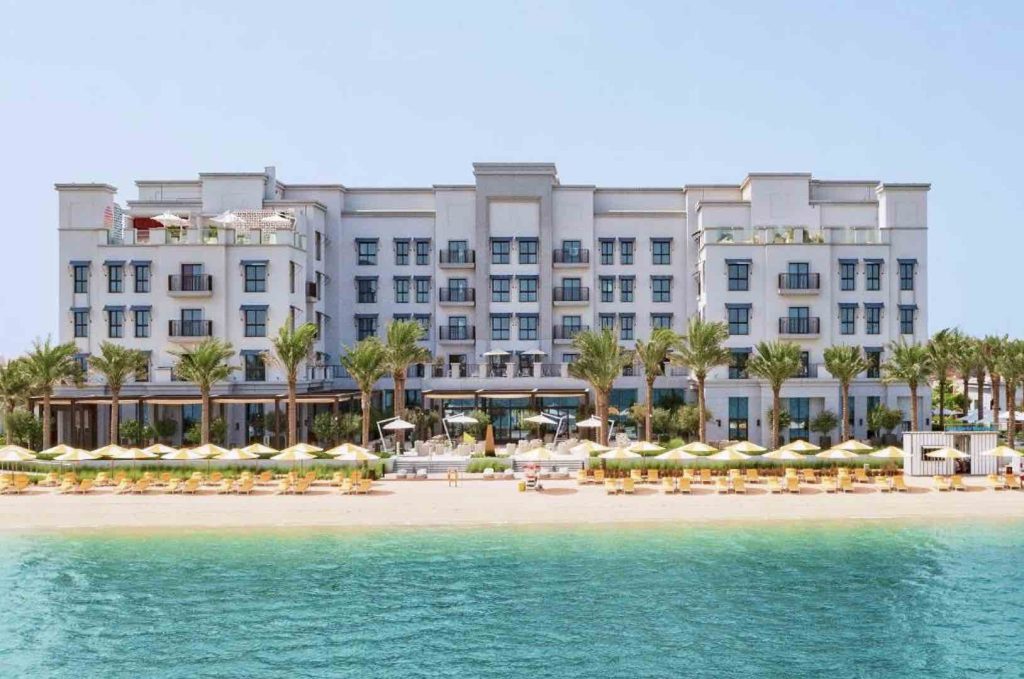 Best Pupcation
Vida Beach Resort  Umm Al Quwain
A five star resort to Vida standard where you can lounge in the sun on the beach with your pup by your side complete with towels just for dogs … pawww-fect! Expect premium drinks and food, a roof-top bar to watch the sunset and a complementary retro city bicycle to explore your surroundings. 
Special mention 
What else what else can you compare them too; they are in a league of their own!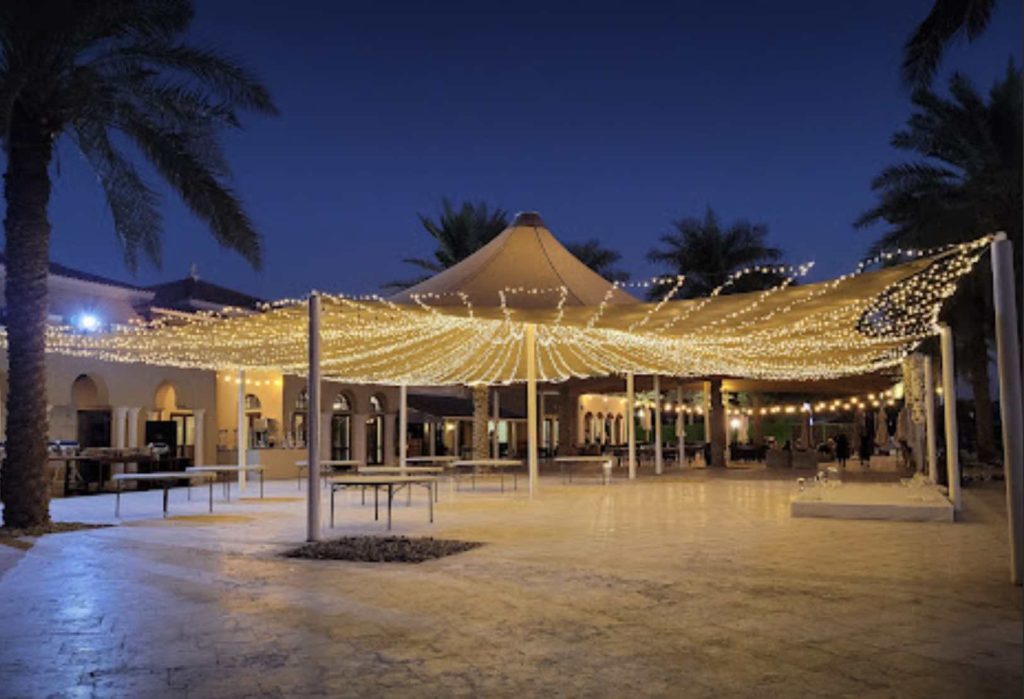 The Dubai Polo Club
Found just behind Studio City and opposite Arabian Ranches, the Dubai Polo Club has two restaurants. Sella overlooks the equestrian show jumping area but you can't sit with all the diners.There is a separate section with an adjacent and limited menu if you bring your pooch but still worth checking out
However The Polo Bar is the real attraction. It opens up to a huge terrace area overlooking the polo fields and has a full menu with pet friendly-ness everywhere, truly a beautiful spot to sit and take in the day, the evening or a game while chuffing on your shisha. Expect a variety of dog owners and their furry friends on any given evening.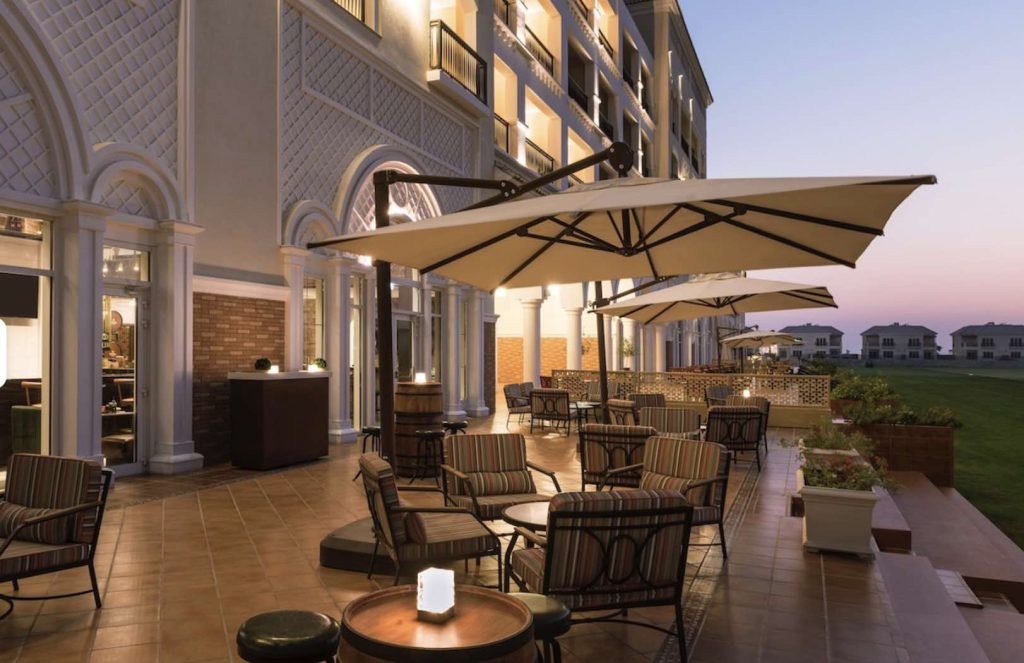 The Habtoor Polo Resort 
The King of the Polo Clubs, it's a little way out closer to the Villa developments and Skycourts towers but it's well worth it. Surrounded by no less than three polo fields. It is as green as far as the eye can see. All of the big Polo cups are played here and the resort features a terrace as long as the resort on either side to enjoy the view any day of the week.
The main choice is the Horse & The Hound for pub-like food and atmosphere, and The Grill Pit for the meat heavy selection.. Even better, pay a small fee and drive your car onto the permitted area to set up a picnic for the day; bring your own and sit on the grass with your pups and picnic with a refreshments truck just in case you need more ice. Nothing short of a day out in paradise.

These are venues that the insider team has visited many times with our own pets. If you would like your venue featured please email info@udms.ae and we'll be happy to visit!