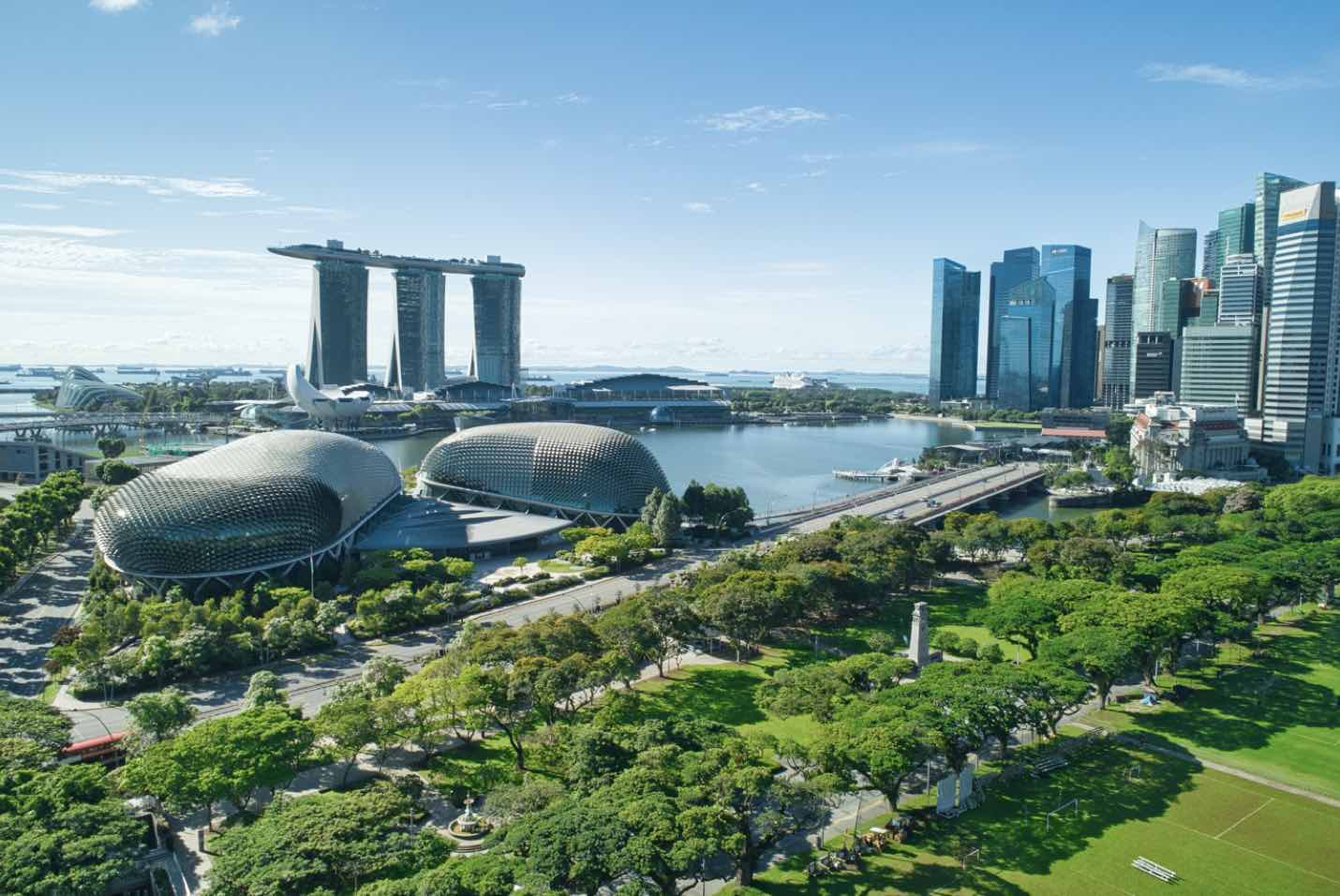 Singapore rightly boasts of its fantastic people and their love for their island city. It is constantly evolving, reinventing and reimagining itself, with people that are passionate about creating a steady stream of new possibilities to be explored. Singapore is a fascinating destination where all passion tribes (foodies, explorers, collectors, action seekers, culture shapers, socialisers and progressors) meet and new experiences are created. Visitors to Singapore can deepen, ignite and rediscover their passions through the possibilities in Singapore. Read further as we take you through these mesmerising Singapore stories that will bring to life the explorer in all of us.
Bring out your Explorer side – Singapore ticks all the boxes
The small island state of Singapore is exceptional. 56 years ago, it was a humble trading port but now it's a first-world country that has transformed itself into an exciting and a vibrant destination. The transformation was possible only because Singaporeans believed and drove it forward.
It's a story of Singapore's people and what they have achieved through a great passion for their beautiful country. While developing this young, independent country with limited natural resources, the founding fathers also planned green sanctuaries that is why today Singapore is known as a City in a Garden. That sets the tone for Explorers everywhere to come and experience it.
Singapore's Passion Tribes – what passion makes possible
It means that people with vision and drive harness their ingenuity to forge possibilities and bring about meaningful change.
The transformation is not finished yet. Singapore is constantly evolving, reinventing and reimagining itself, with people who are passionate about creating new possibilities.
It's where the seven Passion Tribes (Foodies, Explorers, Collectors, Action seekers, Culture shapers, Socialisers and Progressors) come together and create new experiences everyday
Where Explorers meet
There's something for everyone in Singapore from world-class theme parks, iconic waterfront attractions, the world's first night safari, hidden gems to explore in charming neighbourhoods, lush greenery etc. Stroll along the colourful shophouses in Haji Lane. Or trek off the beaten path and walk atop trees at MacRitchie Reservoir.
Explorers go off the beaten track and make intriguing discoveries in unexpected places. They get a real feel for the country that lives in parallel with the more obvious attractions.
There is such a variety of cultures in Singapore, and a wide range of activities all around you – from food and markets to art, nature and a blend of cultures. Getting out there and exploring it makes a visit to Singapore richly rewarding. And there are many locals who are happy to take the visitors on a journey to explore the unexpected part of the country and help them create fascinating and unforgettable experiences.
If you're passionate about discovering places, Singapore is where nature lovers, history buffs, backpackers, city trippers, trekkers, discoverers, sightseers―meet.
Explore neighbourhoods, festivals, events, and attractions
Neighbourhoods
With over 50 neighbourhoods to explore where the attractions and atmosphere change as day turns into night, it's a constantly changing landscape. Step into Singapore's different districts, from well-known precincts to quaint suburbs, each with its own distinct character and charm.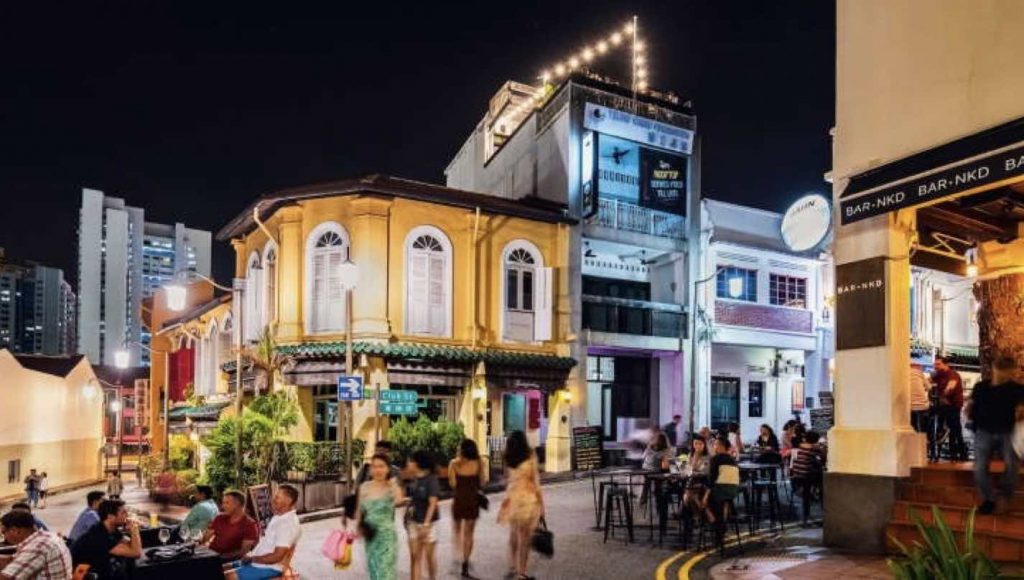 Take Ann Siang and Club Street area for example with its rows of restored shophouses offering enticing shopping and dining. In the evenings, it transforms with electrifying atmosphere to become a favourite with night owls and nightlife lovers.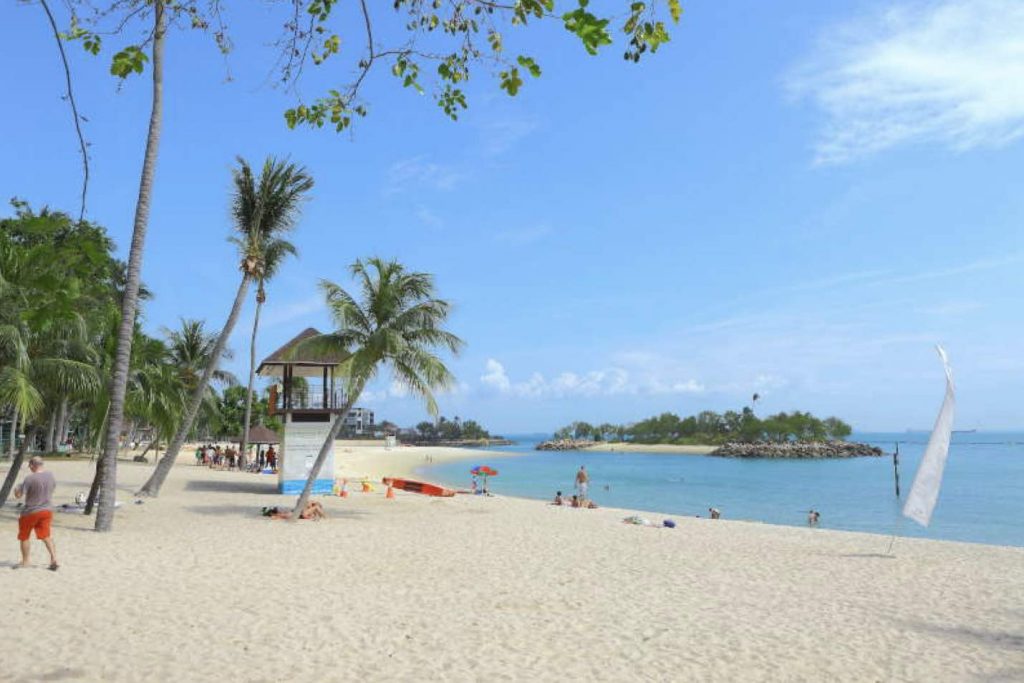 Sentosa Island is where you find pristine beaches like beautiful Siloso Beach, tropical landscapes and exciting attractions such as a 47m Bungy Jump and the 40m Skybridge walkway with see-through sections.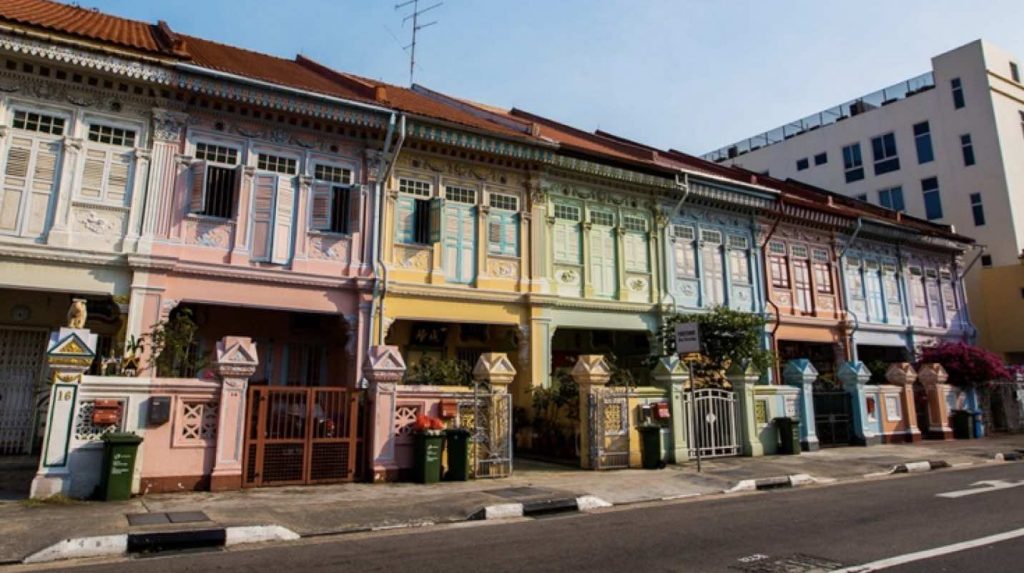 Joo Chiat/Katong: The colourful enclaves of Joo Chiat & Katong are packed with historical shophouses and great places to eat offering authentic and tasty dishes. This area of Singapore has fewer tourists and is off the beaten track. Perfect for Explorers to follow the famous Food Trail.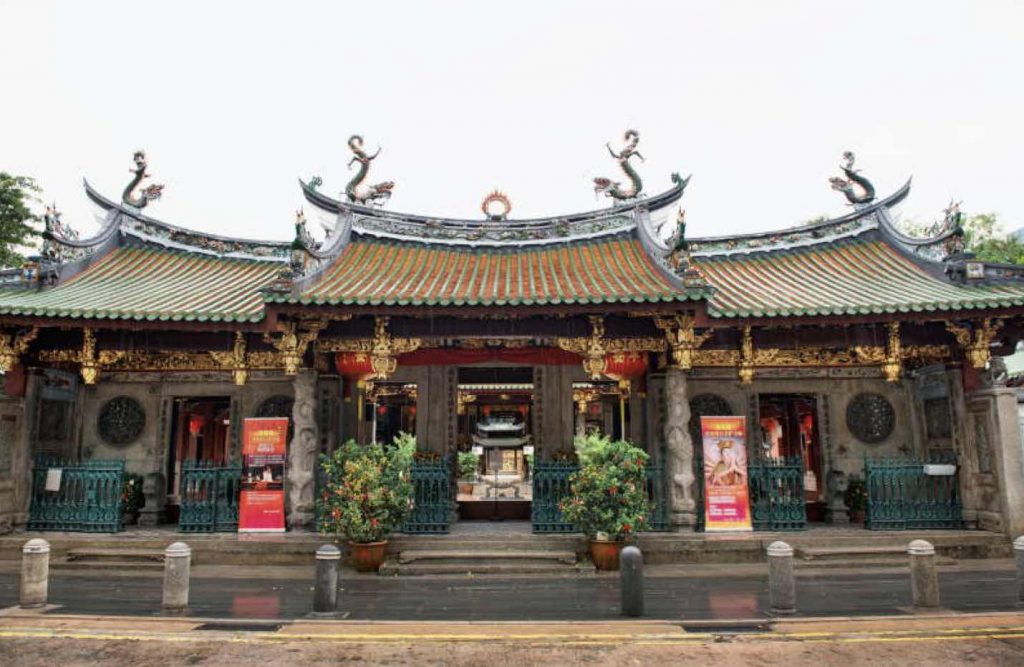 Chinatown was conceived by Stamford Raffles and largest Historic District in Singapore. Its diverse, colourful, and exciting culture is buzzing with activities and sights, such as the Thian Hock Kieng temple shown here.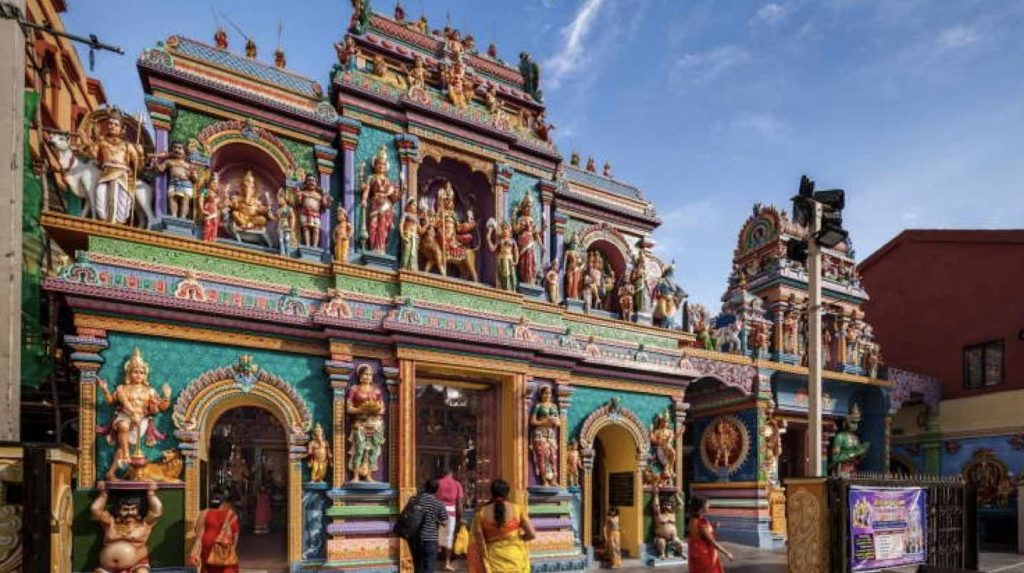 Little India's spice-scented streets and Bollywood soundtracks dazzle you with ethnic jewellery, jasmine garlands, and colourful silk saris. Dine on South Indian food here, such as Idli, Roti Pratma and Masala Dosa.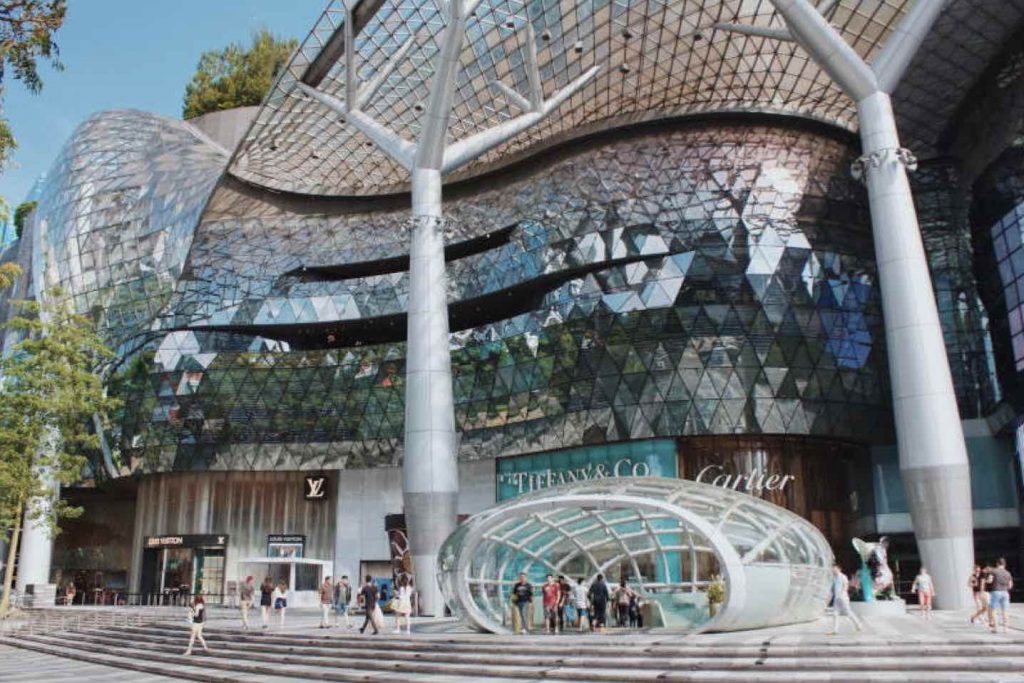 Orchard Road is Singapore's iconic shopping destination, with 5-star hotels, shopping malls and lots of outdoor art and street installations. It's a feast for the eyes and the imagination.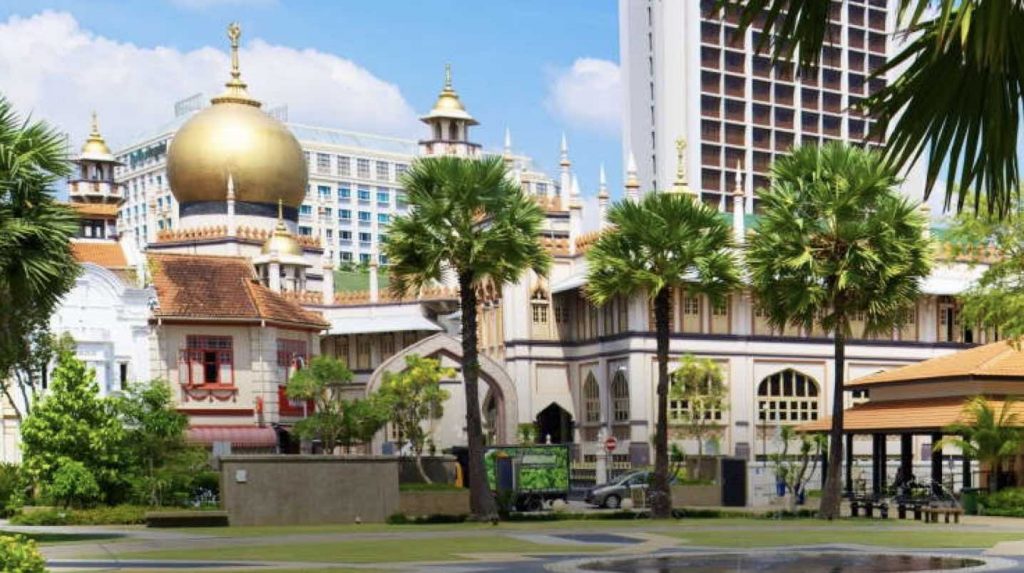 Kampong Gelam displays what's best about the rich heritage of the Malay people. Arab Street has a distinct Middle East feel with authentic Arab goods and food shops.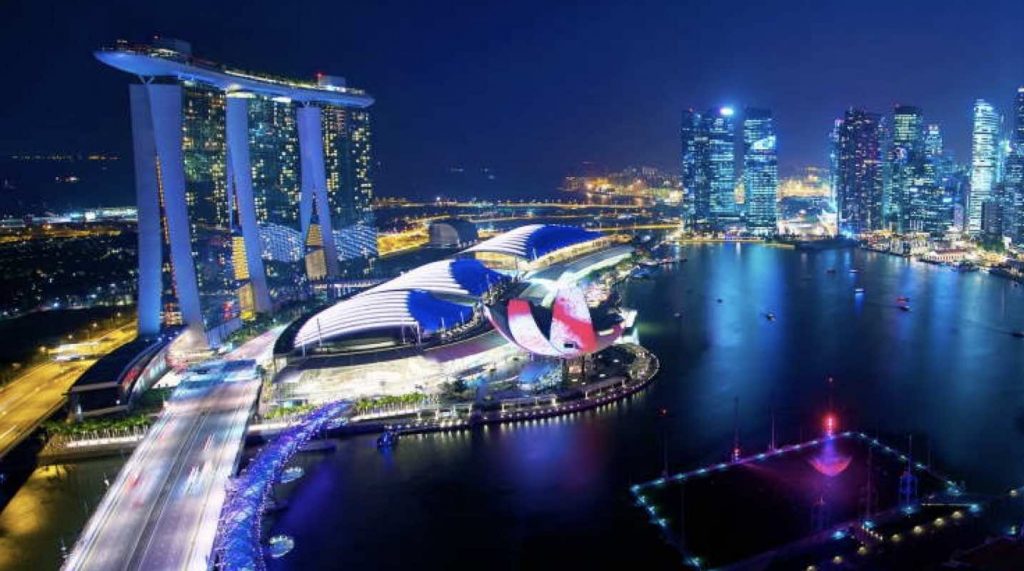 Marina Bay forms a dramatic and extremely photogenic backdrop, ringed with super-modern stylish architecture. It's a bustling district that never seems to sleep and a must-see for every Explorer.
The Marina Bay Sands is an integrated resort with a hotel, convention centre, theatre, museum, event plaza, celebrity restaurants and shops. Completed in 2010, it has public spaces too including lush gardens, jogging paths, a public observatory, an infinity swimming pool and the world's largest public cantilevered space.
Recreation & Leisure
Theme parks, activity sports and night time entertainment are just some of the experiences you can dip your toes in.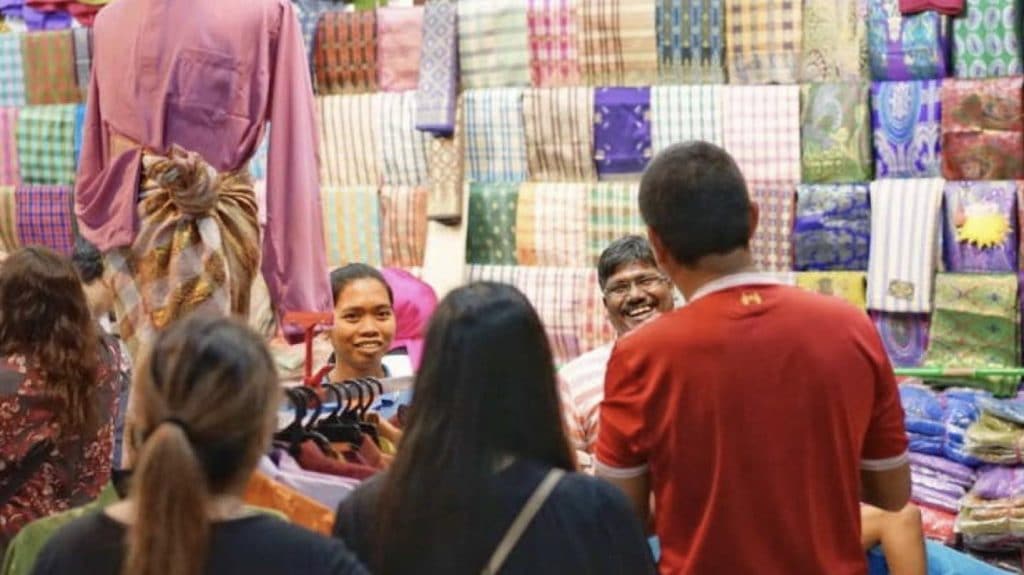 Geylang Serai is a truly local ethnic district, little changed since the 1950s and considered the cultural heart of the Malay community. Here you find traditional Malay arts and crafts like batik painting, kite-making, and kampong games.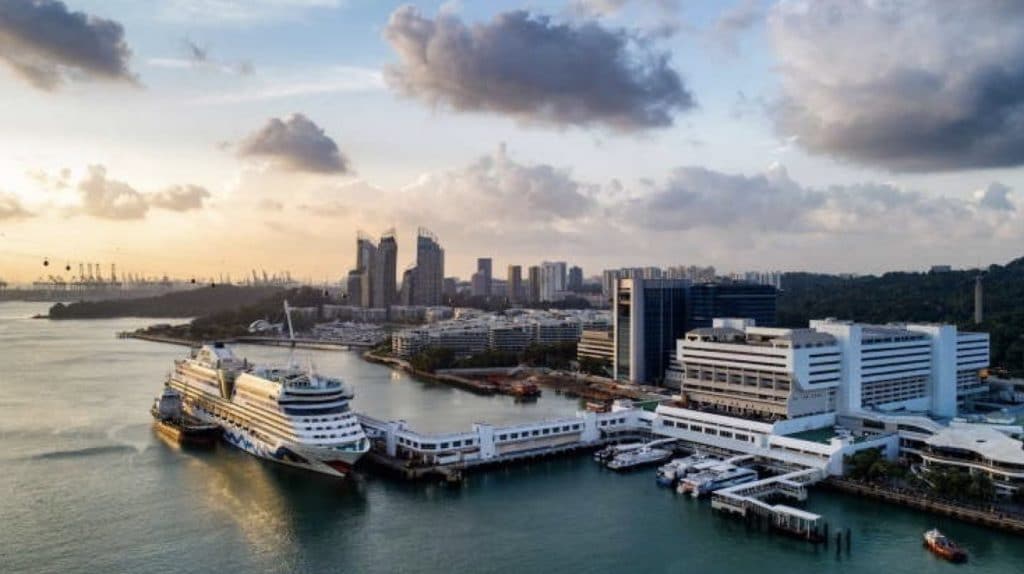 HarbourFront. This very lively waterfront district centres around VivoCity, Singapore's largest shopping mall and the interconnected HarbourFront Centre of retail outlets. It also has the largest cinema multiplex and is where cruise ships arrive and depart.
Historical Tours, Locations and Landmarks
Once sleepy fishing village, Singapore defied the odds to transform itself into a first-world metropolis. That progression left behind a wealth of history, iconic landmarks and artefacts to be explored.
You will naturally explore many neighbourhoods too as you seek out some of these historical features.
Historic landmarks sit amongst the amazing architecture of a modern city, presenting a stream of surprises to explorers.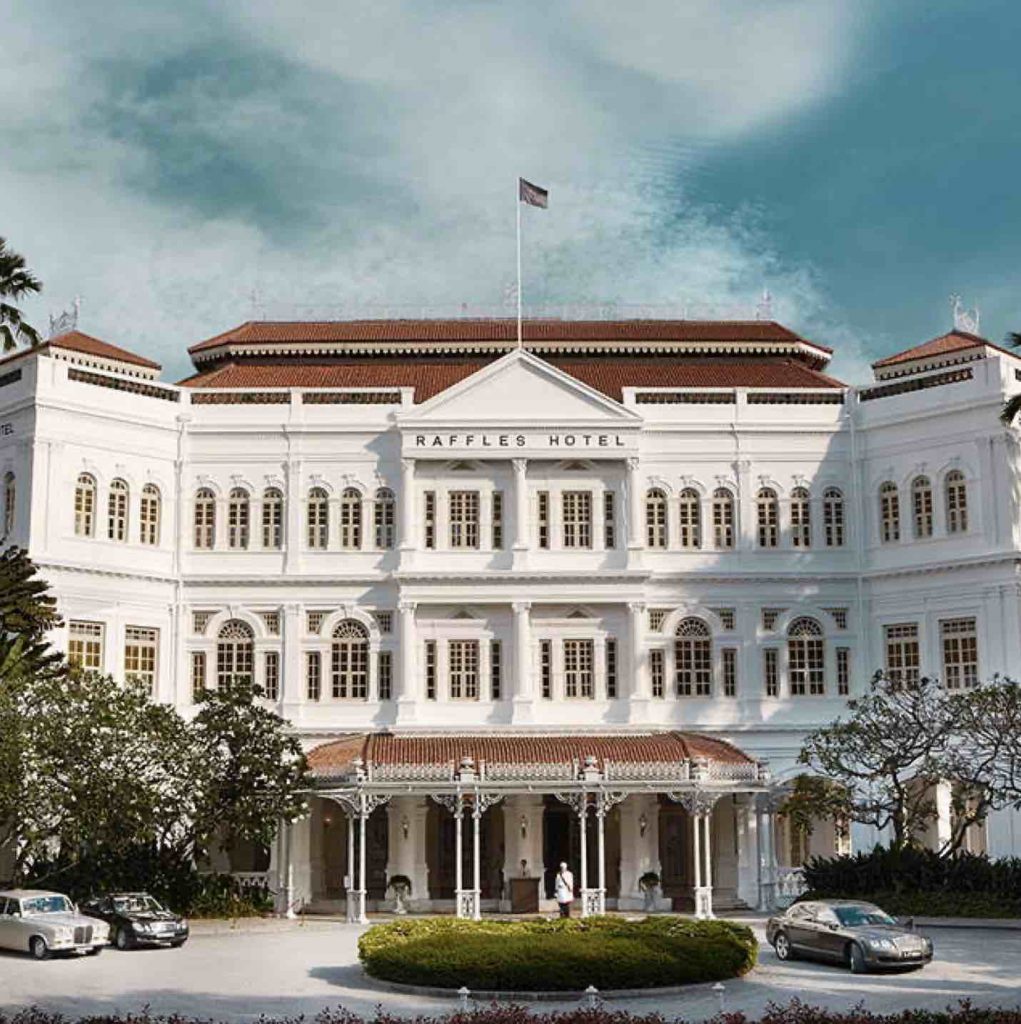 Historic landmarks and a bygone age such as Raffles Hotel hark back to a golden age of elegant refinement and gracious living.
Peranakan Museum features traditions, rituals, and culture from the earliest peoples to arrive in this part of the world – the Peranakans. Explore its three levels of 10 permanent galleries and advanced audio and visual effects for a very enjoyable and educational experience.
That is just one of several excellent museums, such as Asian Civilisations Museum, National Museum, Philatelic Museum, Science Centre, Singapore Art Museum, and Bukit Chandu – a World War II interpretative centre.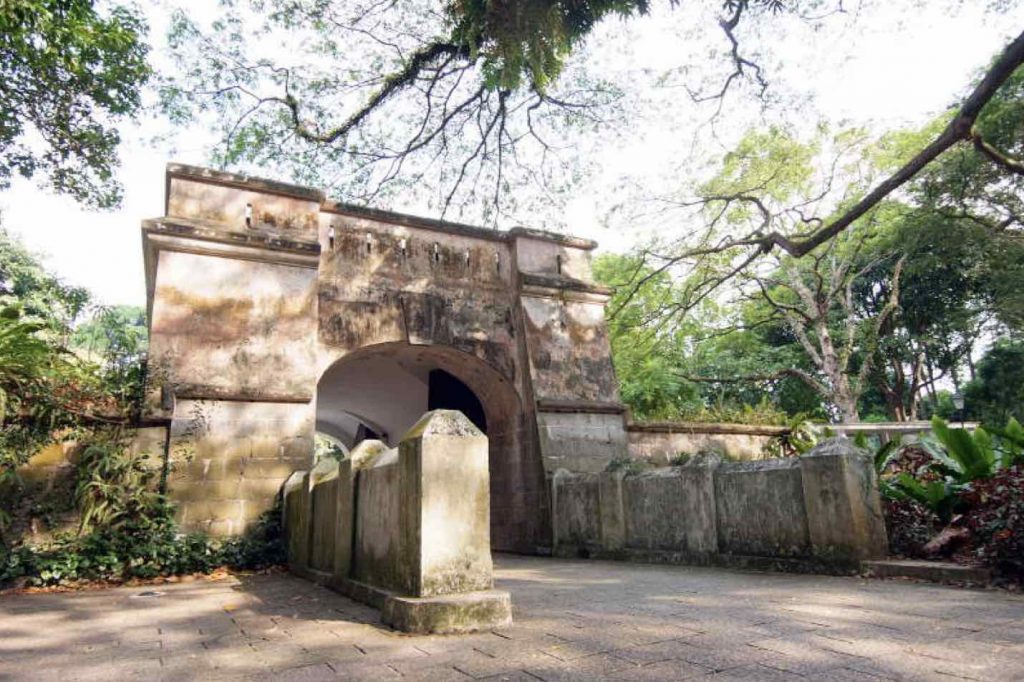 Fort Canning Hill in central Singapore is more than a beautiful green oasis. Malay royalty once ruled from here in medieval times and it was central in the British defence of the island during World War II. Guided tours explain the enthralling details with many displays and artefacts to explore.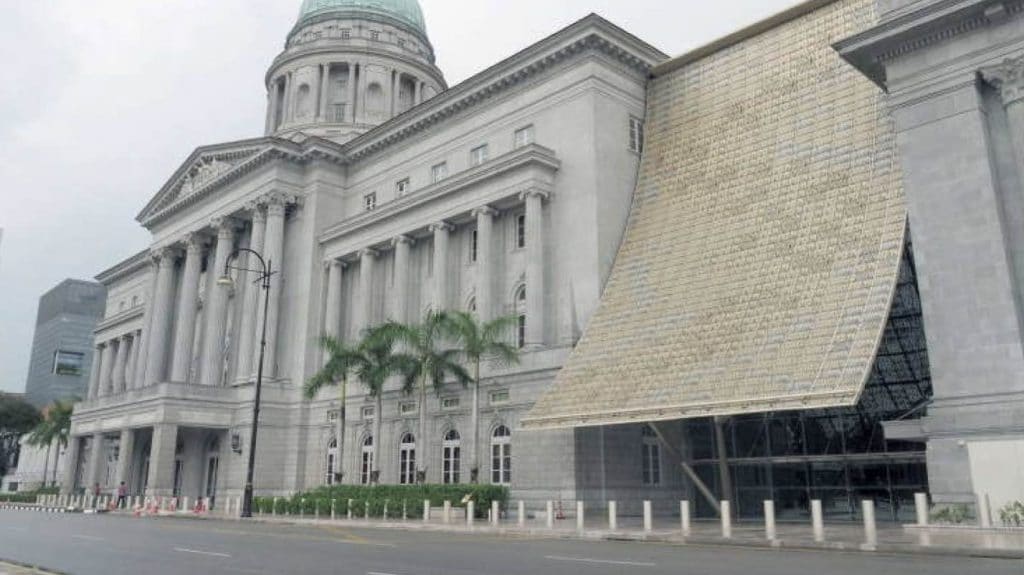 National Gallery. Housed in two iconic Singapore buildings, the former Supreme Court Building and City Hall, the gallery is home to a visual arts institution featuring an unparalleled collection of modern Singapore and Southeast Asian art.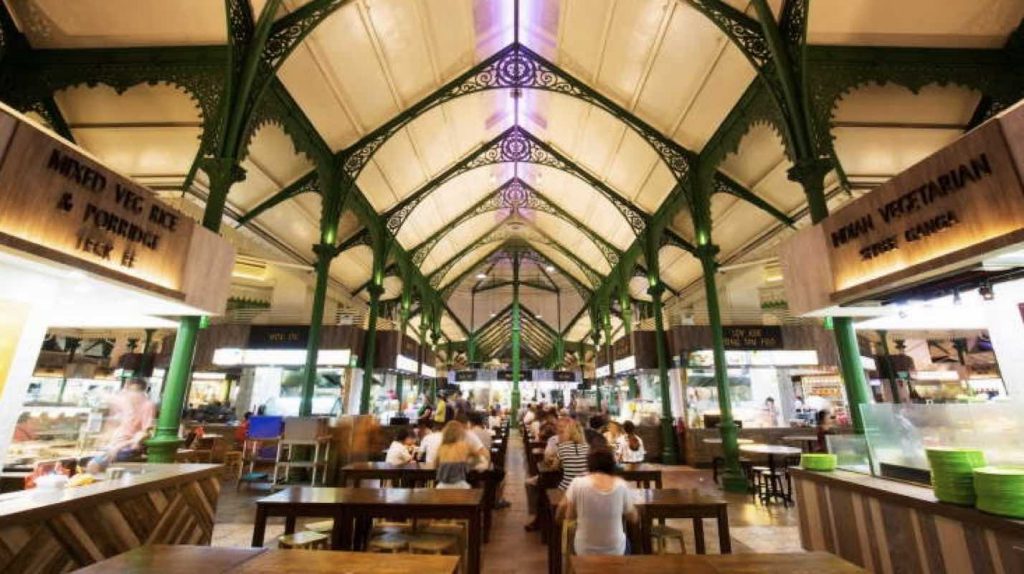 Lau Pa Sat is a 120-year old market that has progressed from a meeting point for push-cart street vendors to a destination for hawker food, where Singaporeans and travellers come for authentic local cuisine.
Architecture
Singapore offers a brilliant tapestry of styles and periods – a real blend of colonial, heritage local styles and ultra-modern skyscrapers. Every street you turn into becomes an adventure of new discoveries.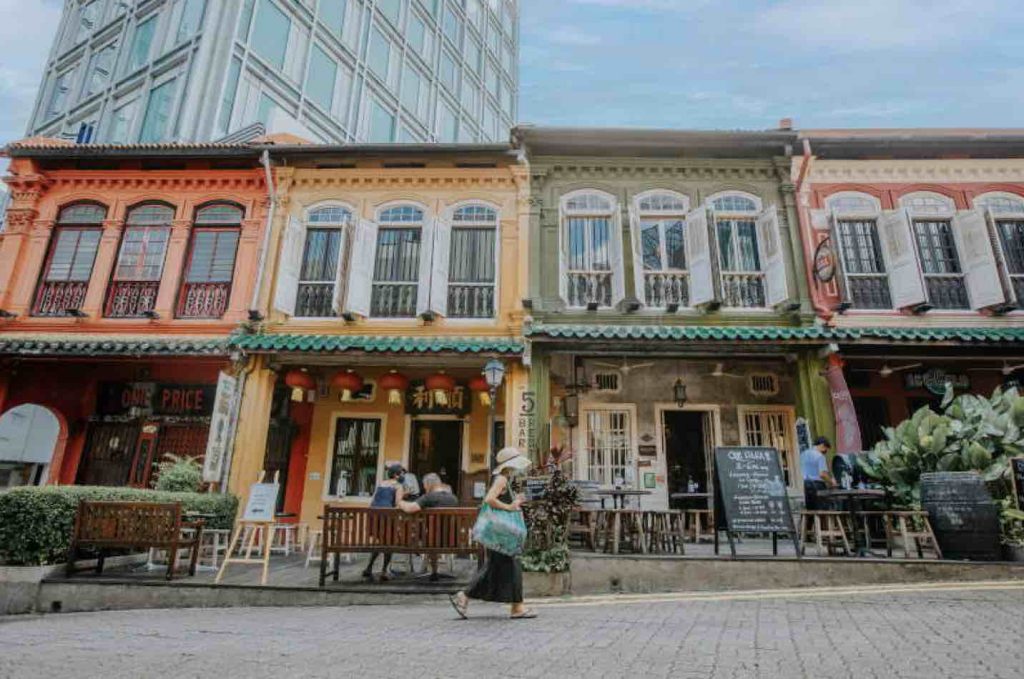 From the colourful shophouses to classic modernistic designs of a modern city, Singapore really does have everything to gladden the heart of Explorers.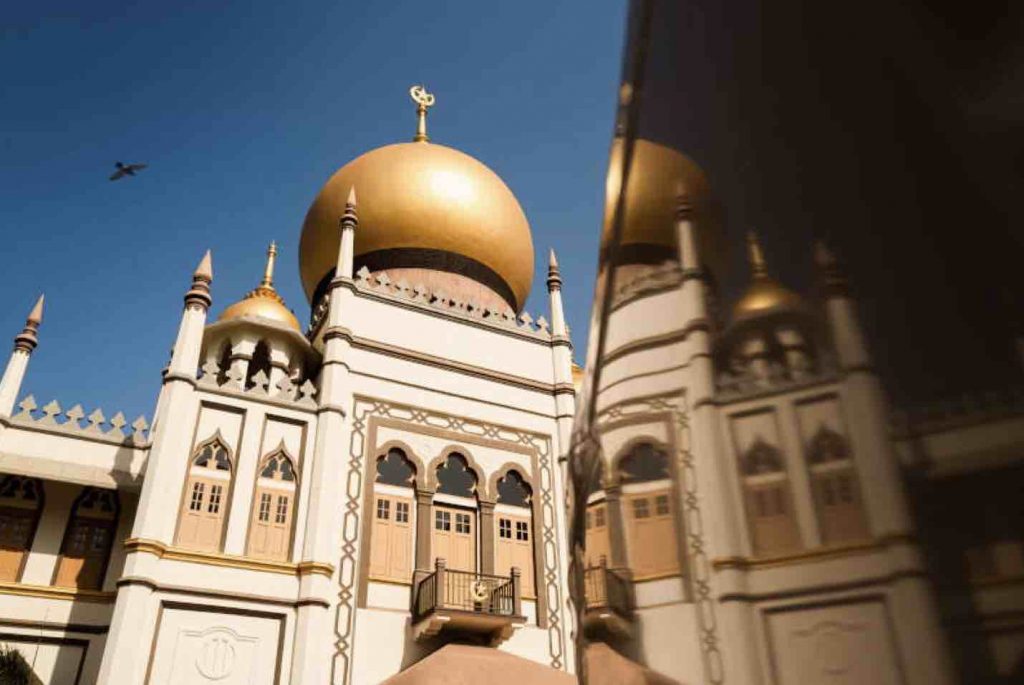 Sultan Mosque – also known as Masjid Sultan, in historic Kampong Gelam is the focal point for Singapore's Muslim community.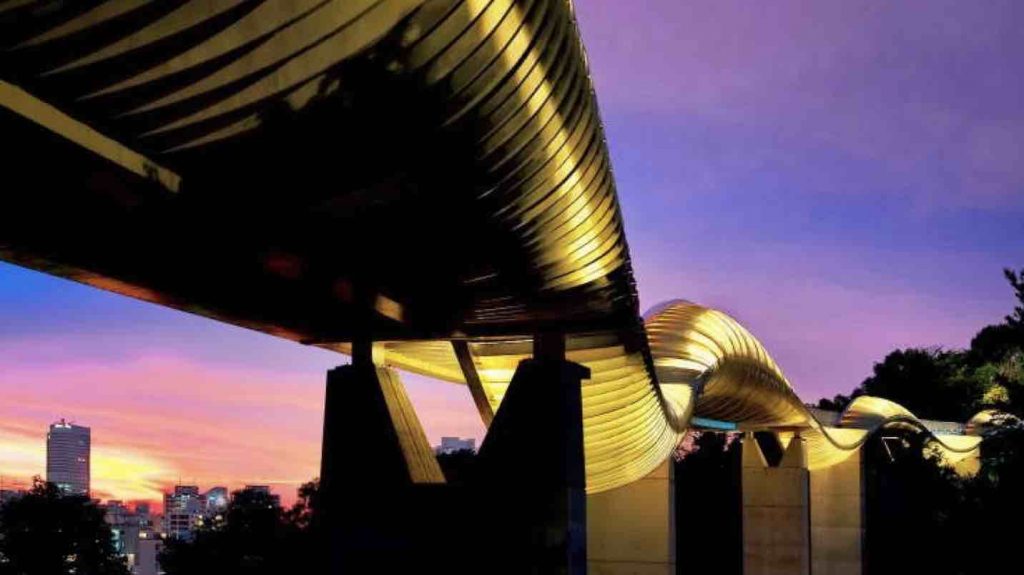 The stunningfantastical shape of the Henderson Waves Bridge for pedestrians rises 36m over the lush green belt in the south of Singapore. It has hidden recesses and shell-like niches, where visitors can sit and soak in their surroundings.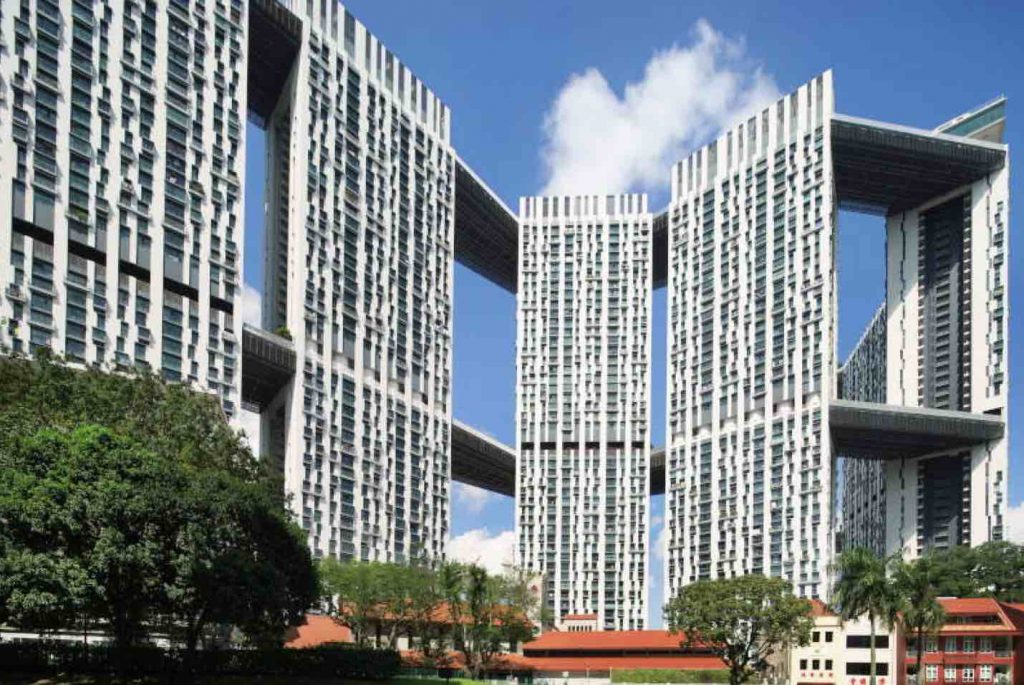 Pinnacle@Duxton showcases Singapore's innovative approach to urban planning and public housing. Be sure to visit the 50th-storey skybridge where you get superb panoramic views.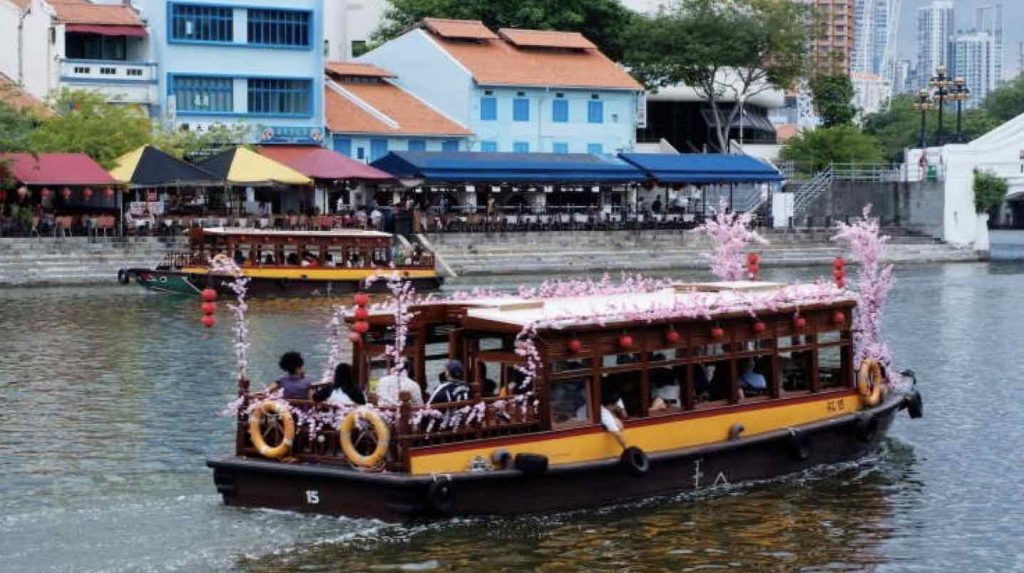 A Bumboat Cruise is a popular way of experiencing the Singapore River. These were once sea-going barges that hauled goods to and from the city's thriving docks and warehouses.
Singapore offers 4 theme parks with exciting rides that are sure to keep both children and adults happy.
Not surprisingly, there are a multitude of water sports and activities. Families will especially enjoy the parks and . . . .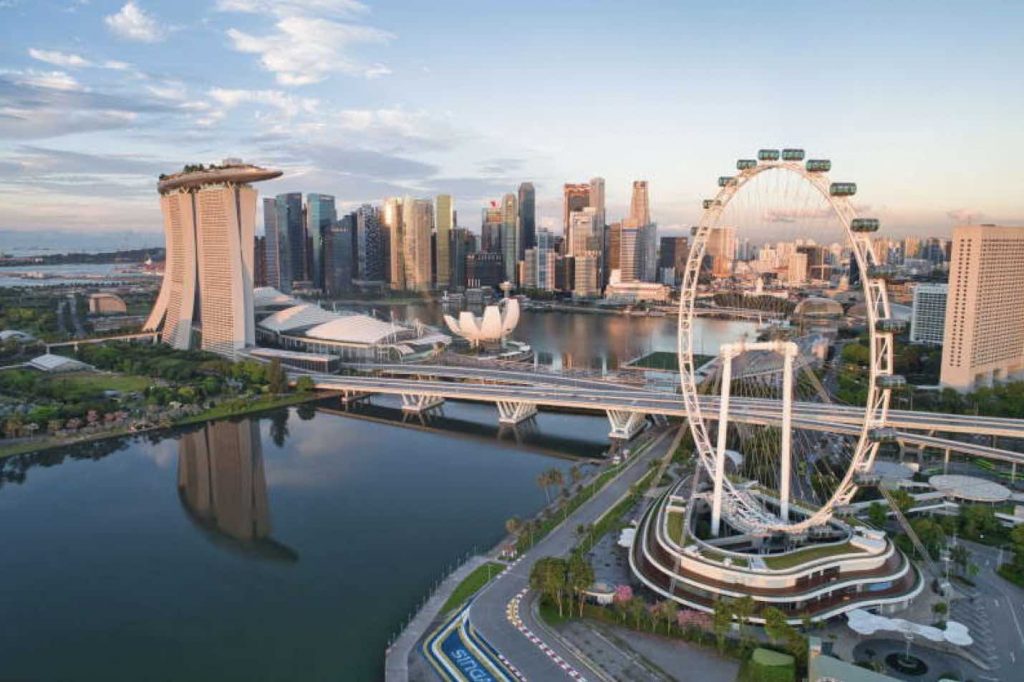 The Singapore Flyer – Asia's biggest observation wheel that stands 42 stories high and guarantees a thrilling experience.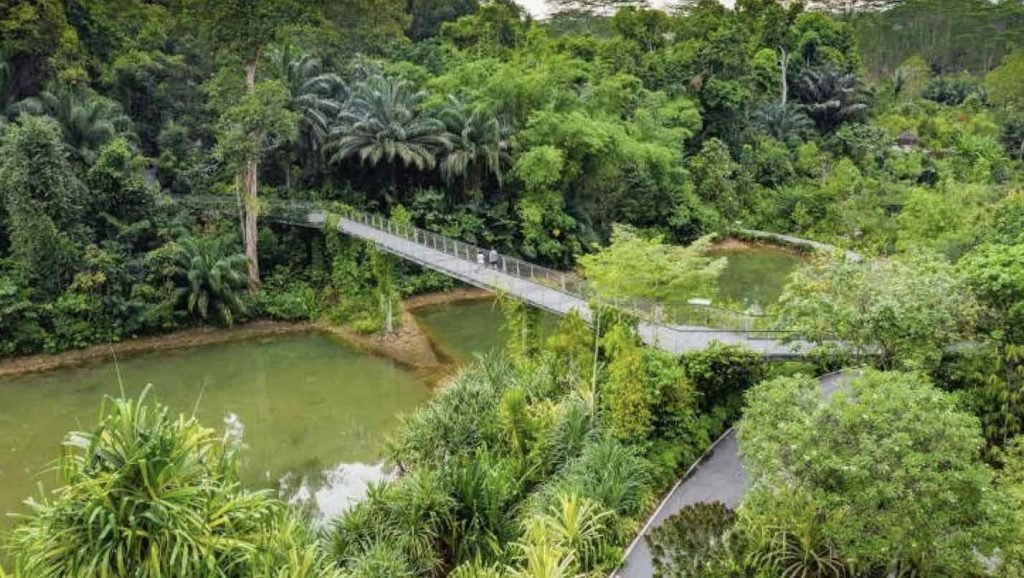 Nature & Wildlife
Singapore is full of amazing pockets of natural beauty that constantly surprise and delight Explorers. When you consider that it consists of many islands, you realise that there is a great deal of variety to search out and experience.
The Quarry lake at Pulau Ubin – an island sanctuary that's home to diverse ecosystems and wildlife. You can take a boat to this island. Singapore is described as a city bathed in nature. The only way to check it out is to go there when it reopens and explore as much as you can. It will be an extremely rewarding experience.
All of Singapore is bathed in nature. Explore the 'City in a Garden' and enjoy greenery all around you.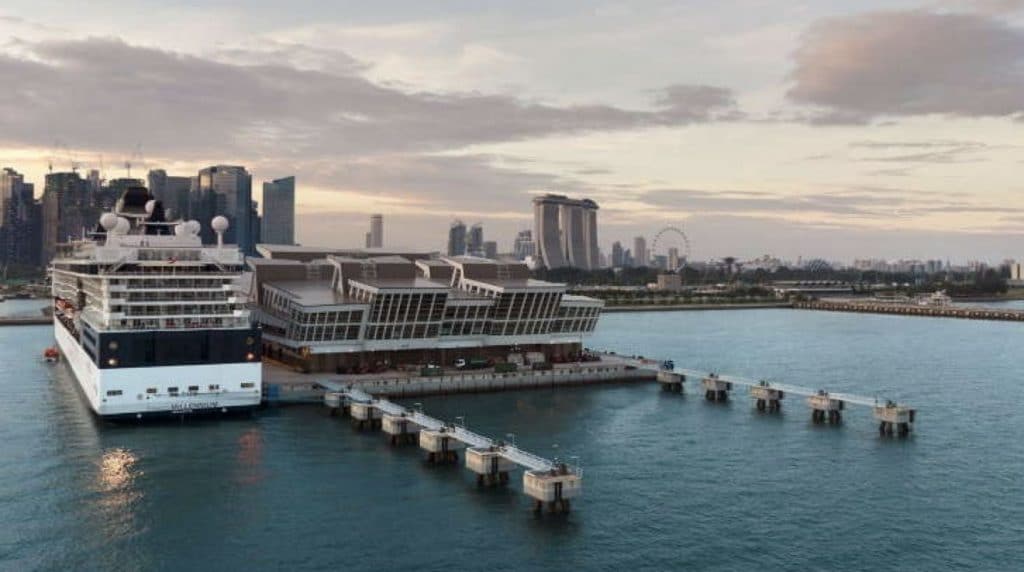 Beyond Singapore
At least 10 major cruise lines dock at Singapore, making it a hub for exploring much of south east Asia.
Take a trip to neighbouring Malaysia's capital, Kuala Lumpur – or head to Vietnam and explore the Mekong Delta. Just two of the very many options on offer from Singapore.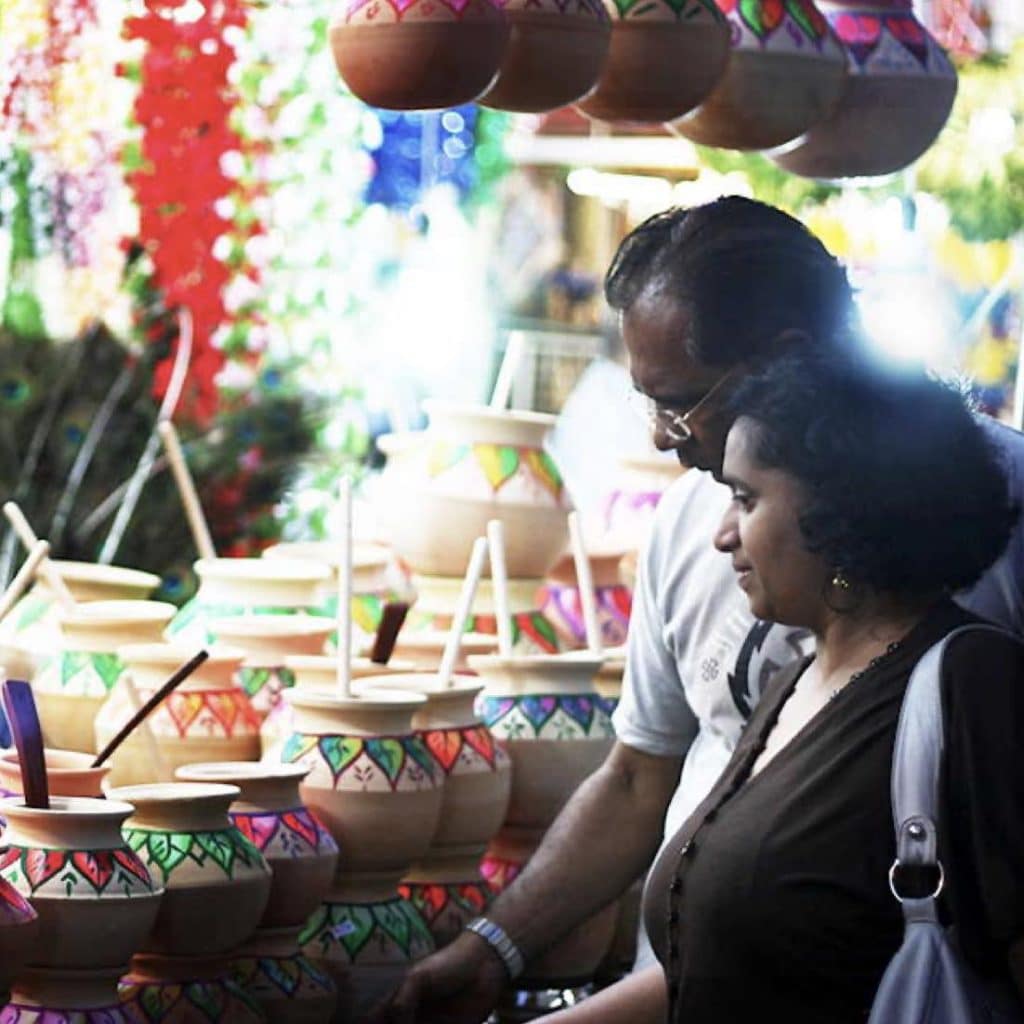 Festivals & Events
Festivals such as the Pongal (Harvest) Festival of India are colourful an absorbing. Magnificent light displays, worthwhile workshops and the Festive Village selling everything from spices to memorabilia. Or usher in the Chinese New Year at the River Hongbao, a celebration of all things Chinese at Gardens by the Bay.
Festivals are an excellent way of exploring destination districts. They tie in history, architecture, cultures, recreation and exciting exploration.
There are many more too.
We are all explorers
Become a Singapore Explorer when the borders reopen. See exactly what they mean by Passion Tribes and experience a lot more while exploring.
Start here
Check out the Visit Singapore website to navigate through plethora of activities to do and stimulate the Explorer in you!