Jets
Gulfstream Unveils $75 million G700 Private Jet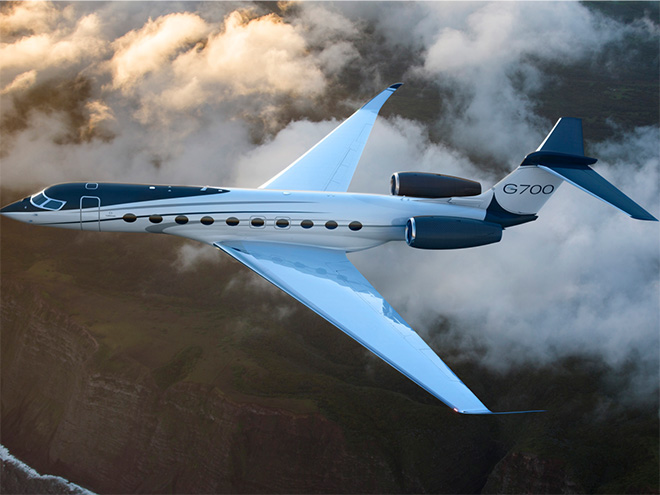 Powered by two Rolls-Royce Pearl 700 engines made specifically for the G700, the world's largest private jet offers 6400 to 7,500 nautical mile range at speeds of up to Mach 0.90
Gulfstream's latest release made history for the jet industry this past week. Launching the world's tallest, widest and longest private jet, the Gulfstream G700 is nearly 57-foot-long, six-foot-tall and eight-foot-wide. The company, owned by General Dynamics, is known for developing and manufacturing polished designs and first-class jet aircrafts.
Gulfstream Unveils $75 million G700 Private Jet
The Gulfstream G700 combines superlative elements from previous innovations such as the G500 and 600, with cutting-edge advancements – redefining safety, comfort and range at speed. The state-of-the-art G700 is highly operational even on short, weight-restricted and high altitude airport runways. The Gulfstream G700 which incorporates five test aircrafts in one production jet underwent over 14,000 hours of lab testing leading up to its reveal.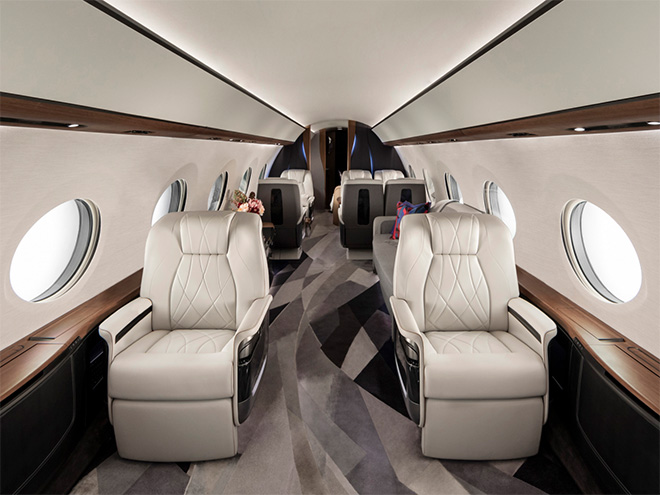 Its cabin which stretches 56-feet and 11 inches features an additional 195-cubic-foot baggage area – standing six-feet and three inches high, and measuring 8-feet and two inches wide. The Gulfstream G700 can thus accommodate up to 19 upright-seated passengers and offer sleeping space for 10. The broadened space is Gulfstream's direct response to customer feedback and rising demand for palatial travel environments.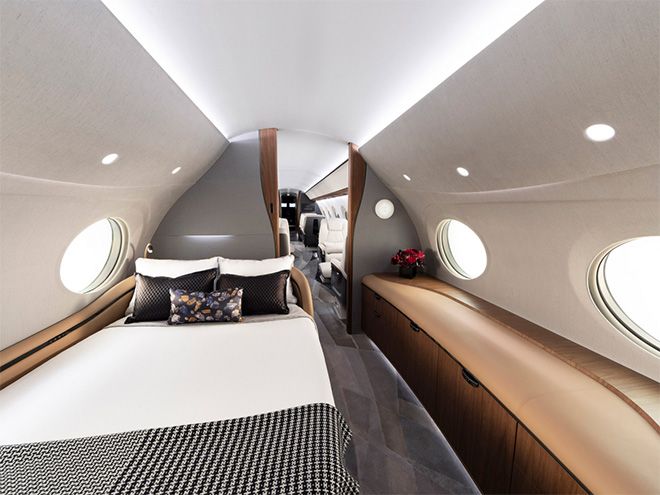 The G700 boasts an optional six-place dining room that doubles up as a conference space, complimentary Jet ConneX Ka-band WiFi, a lounge or crew compartment, a master suite with shower, twenty panoramic oval windows – the largest in business aviation, ultra-low cabin altitude, fresh air, circadian lighting, handcrafted seating and ergonomic bedding, plus an award-winning Symmetry Flight Deck with safety of active control sidesticks, an intuitive touch-screen and Phase-of-Flight intelligence – aimed to reduce both pilot workload and aircraft start-up time. The G700 keeps both crew and passengers feeling refreshed and eases them into new time-zones during long flights using thousands of white and amber LEDs, recreating sunrise and sunset.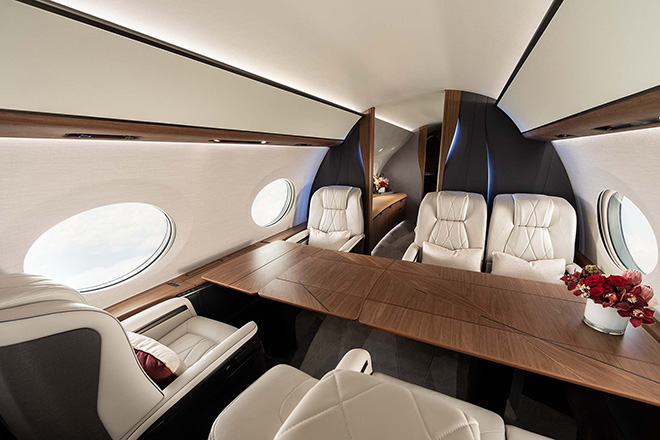 Powered by two Rolls-Royce Pearl 700 engines, designed specifically for the G700, offers a 7,500 nautical mile range at Mach 0.85 or 6,400 nautical miles at Mach 0.90 – allowing passengers and crew to travel efficiently and reach their destinations sooner. The Rolls-Royce Pearl 700 incorporates the most efficient engine core currently available in the aviation market with a futuristic low-pressure system, allowing an 8% increase (18,250lb) in take-off thrust. Offering a 12% better thrust-to-weight ratio and 5% increase in efficiency while maintaining low noise and emissions performance, the Royce Pearl 700 is hailed one of the market's most advanced technologies.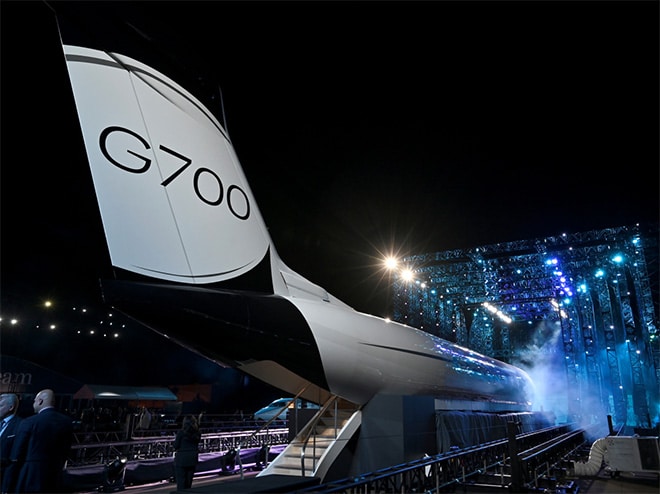 While the company has kickstarted its pre-order season, the $75 million Gulfstream G700 jet is expected to officially begin commercial flight in 2022.