This must be the best holiday prize ever – 365 days of luxury in the Maldives with domestic flights, accommodation and full board included. Bring your guest and up to 2 children under 12 for a holiday they will never forget. Find out more.
Yes, you read it correctly – Kandima Maldives luxury beach resort is offering one lucky winner a 1-Year holiday in one of the most beautiful locations on Earth.
Bring your guest too, and 2 children under 12.
All you have to do to start is upload one photo.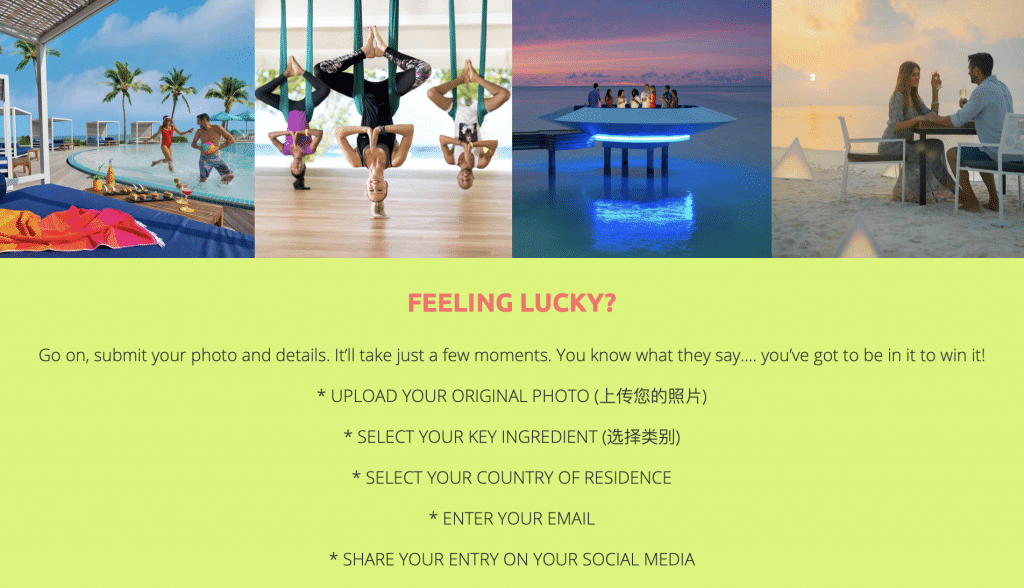 Accommodation, flights and meals for as many days as you want!
The winner will receive full board stay at the gorgeous Kandima Sky Studio, complimentary unlimited round-trip domestic flight transfers to the resort, exclusive resort vouchers and loads of experiences to explore during their entire stay duration.
You can choose to stay at Kandima Maldives for 365 days in one go or visit as many times as you want during the one-year validity period.
We have never come across such a truly magnificent prize. It's well worth trying your luck and skill in choosing a great photo.
Be quick! Entry closes on Oct 8th
How to enter the first stage of the contest:
Access the contest website at www.kandima.com/365daysinparadise
Upload a creatively shot, original photo of yourself enjoying one of the key Kandima Ingredients i.e. Nature, Sports & Wellness, Food, Adventure or Fun
Post your entry on your social media and tag #KandimaMaldives #365DaysInParadise.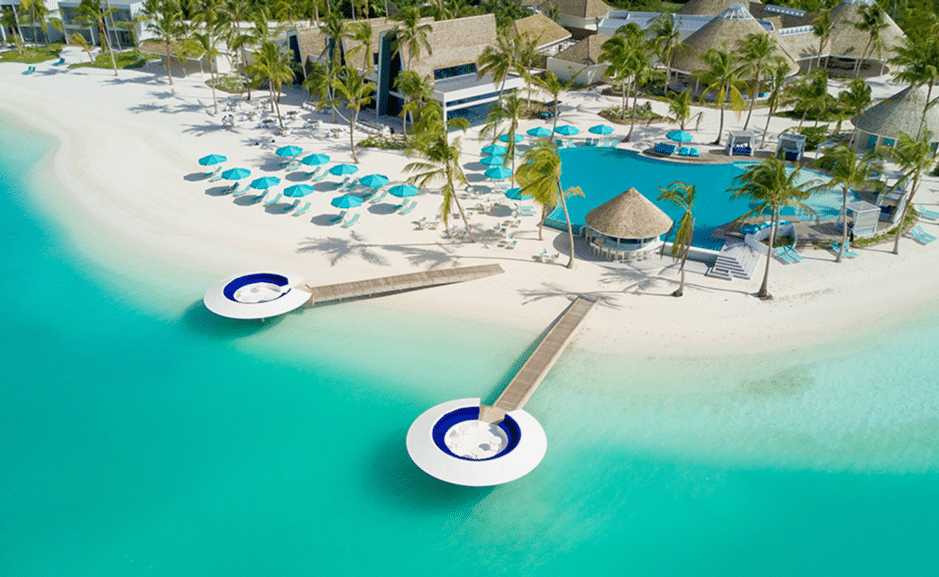 About Kandima Maldives
A 3-kilometer long (2 miles) of pristine beach on a private atoll is home to the upmarket Kandima Maldives resort with 264 studios and villas. Families, guests of all ages, couples, honeymooners and groups of friends are made very welcome.
The resort has one of the longest outdoor pools in the Maldives, football pitch, tennis and volleyball courts, water sports and dive centre, art studio and much more.
It's owned by hospitality group Pulse Hotels & Resorts who specialise in being innovative and playful but also smart and responsible. For example, the Kandima is running a project to restore bleached coral around the island. Guests are invited to take part and receive regular updates as their own personal piece of coral grows and develops.
You get relaxation, aquatic and island adventures, wellbeing, fitness or just family time. There is plenty to do here!
Your health and safety is prioritised
Kandima's specially designed K'OnGuard programme manages all health, safety and service protocols. You have the assurance of a state-of-the-art Medical Clinic and doctors who provide 24-hour assistance on the island.
Find out more
Where: Kandima Maldives, Dhaalu Atoll, Republic of Maldives
Website: www.kandima.com/365daysinparadise (see the 55-sec video!)
Email: mykindofplace@kandima.com
Reservations: +9606761100
Reservations Mobile: +9607967712
WhatsApp/Viber: +9607967712
WeChat ID: KM-7767712
Instagram: @kandima_maldives,
Facebook: @kandima.maldives
Twitter: @kandimamaldives