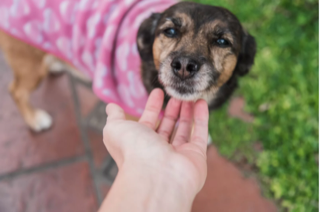 Looking for a furry and four-legged addition to your family? Don't miss this MASSIVE pet adoption day at Souk Al Marfa!
Missing a friendly face to come home to after a long day at work, or thinking that the kids are the right age to start learning how to take care of a pet? This event is for you. Possibly the single largest event to adopt pets in the UAE, local animal shelters and rescuers are collaborating to bring all their pawsome four-legged friends together to find their forever homes.
Featuring dogs, cats, and other potential pets, there will be a variety of floofs big and small for you to meet and engage with and see if they're the right fit for you and your family. They'll be wagging tails from rescue organisations including Al Mayya K9 Adoptions, Bubbles Pet Rescues, Furrballs Animal Welfare, House of House, RAK Animal Welfare Centre, Sahara Kennel Rescue and Smuro.
The event is organised by PETME Magazine, Pet Festival UAE, and the people at Doggie Adventures in Dubai, and it's free for all to attend – meaning you can bring your family except for your current furry friends, who will have to stay at home. There's also a petting zoo, face painting, a magic show, and a host of other activities so you'll be entertained throughout the whole day. Don't miss the doggy fashion show, plus retail opportunities with market stalls, food and drinks, and dog training demonstrations.
If you're not sure about adopting and what the process entails, there'll be plenty of staff on site to walk you through the process. Always adopt – don't shop.
The event will be at Souk Al Marfa in Dubai Islands on Saturday June 10th 2-10pm with free entry. For more information please call +971 52 5656440 or +971 55 676 9456 or visit their Instagram @festival.pet.uae