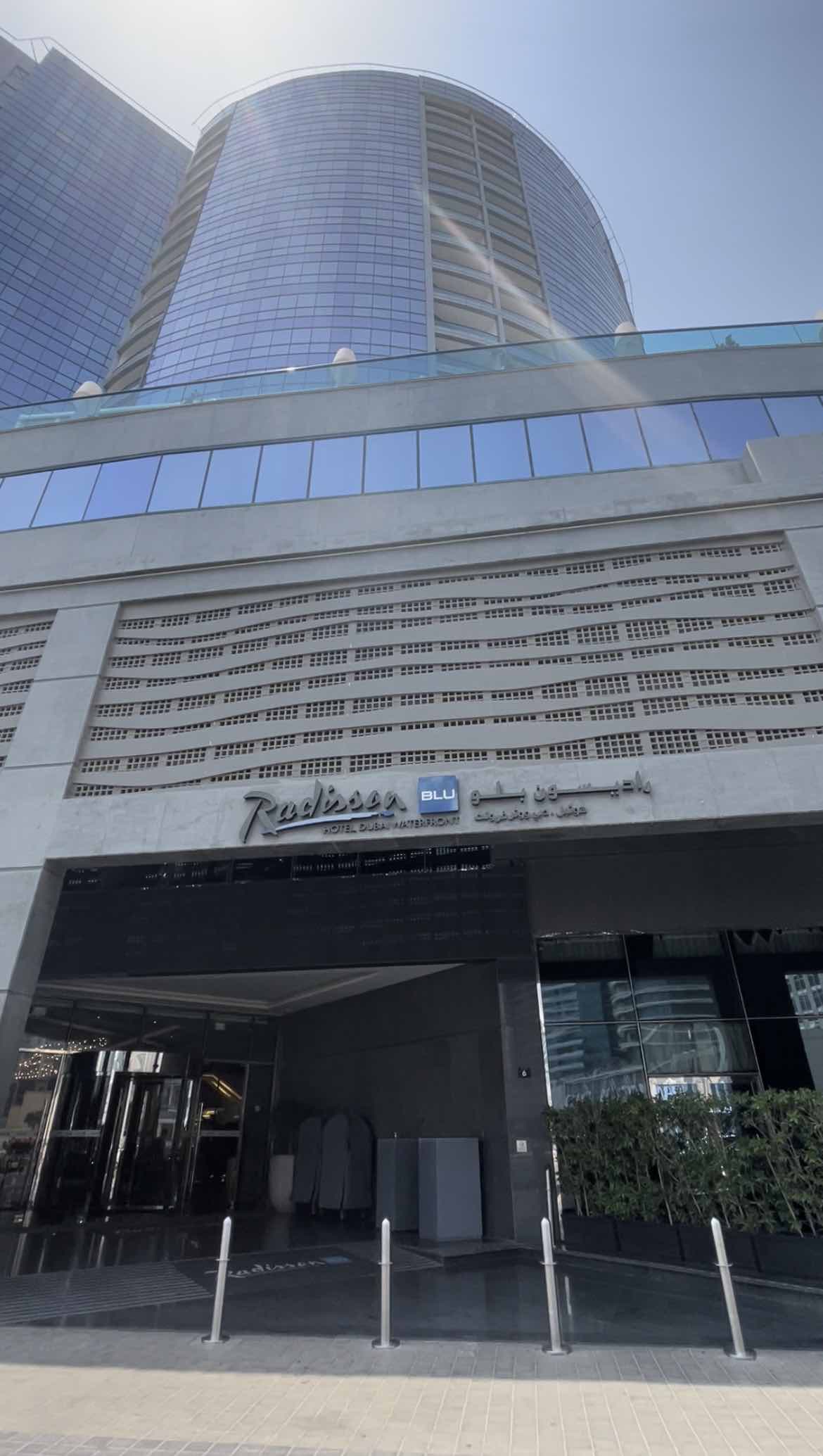 A delightful staycation with casual dining and a specialised Whiskey Bar
The Radisson Blu Dubai Waterfront, nestled on the edge of the Dubai Canal, is unassuming on the outside but delightfully welcoming and typical of local grandeur style features architecture as soon as you step through the doors. Boasting 5 Star facilities, including a gym, pool, and on-site spa from massage professionals DreamWorks, you can also potentially enjoy a Burj view or stunning Business Bay skyline view from one of their 432 stylish and spacious rooms. What makes the hotel a dead cert for staycations or business travelers – or even a family visit – is the quality of the restaurants which include the lively Firelake Grill, breakfast venue The Larder, and dedicated whiskey lounge Makar.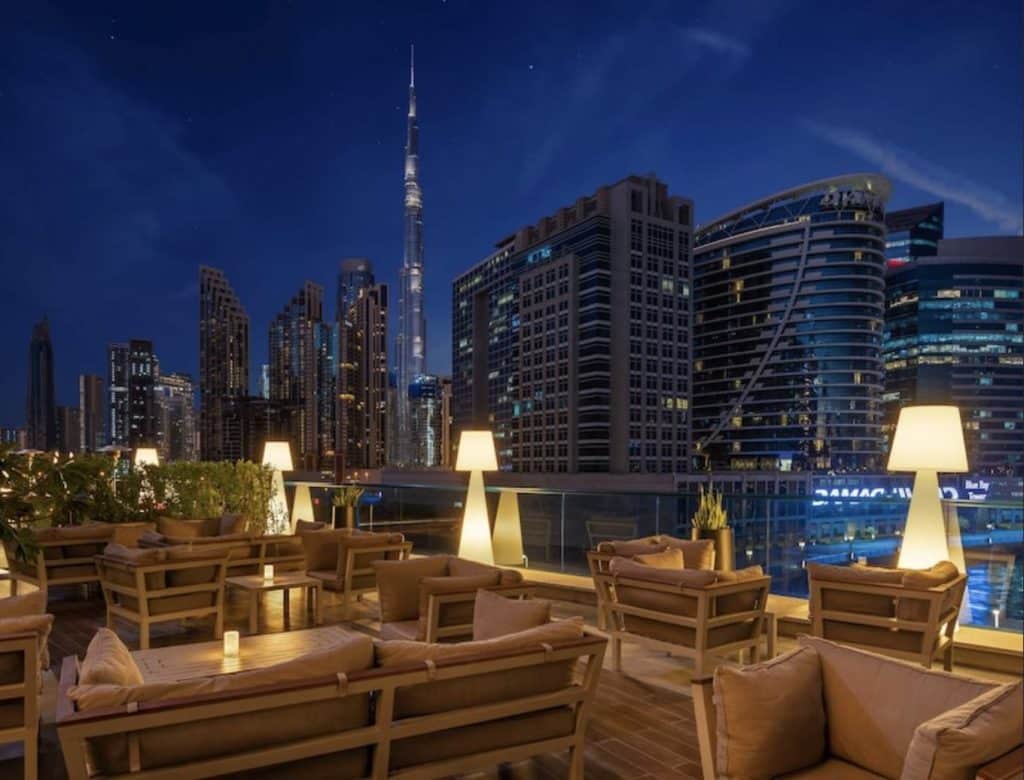 When these Insiders touched down for their staycation, we were welcomed by friendly staff, (the Radisson Waterfront prides itself on having the friendliest staff in the city) and were whisked up to our balconied room overlooking the canal. Rooms are surprisingly spacious and comfortable, functional without being boring and luxurious without being OTT. Certainly, the bathroom layout with rain drop shower and floor length mirrors are much appreciated by female guests. There's even a full-size bathtub, which sadly we didn't have time to take advantage of; had we booked a two night stay we would have enjoyed a long soak with Netflix and definitely sampled something from the 24 hour room service menu.
Instead, we trekked down to the much-loved FireLake Cocktail Bar & Grill, which has a sprawling outdoor terrace with astonishing views during the winter months, but for the summer operate indoors under a coolly air-conditioned canopy. While it wasn't wildly busy, there were a few larger-than-life tables filled with mainly Brits, who appeared to be on a holiday with a family consisting of varying age ranges. Background music was provided by a smooth Texan style singer and guitarist, complete with cowboy hat, crooning out some classics while we ate. Their seafood platter was served as a buffet, and featured delicious crab legs, terrine, crackers and homemade guacamole and Dibba Bay oysters, all chilled to perfection.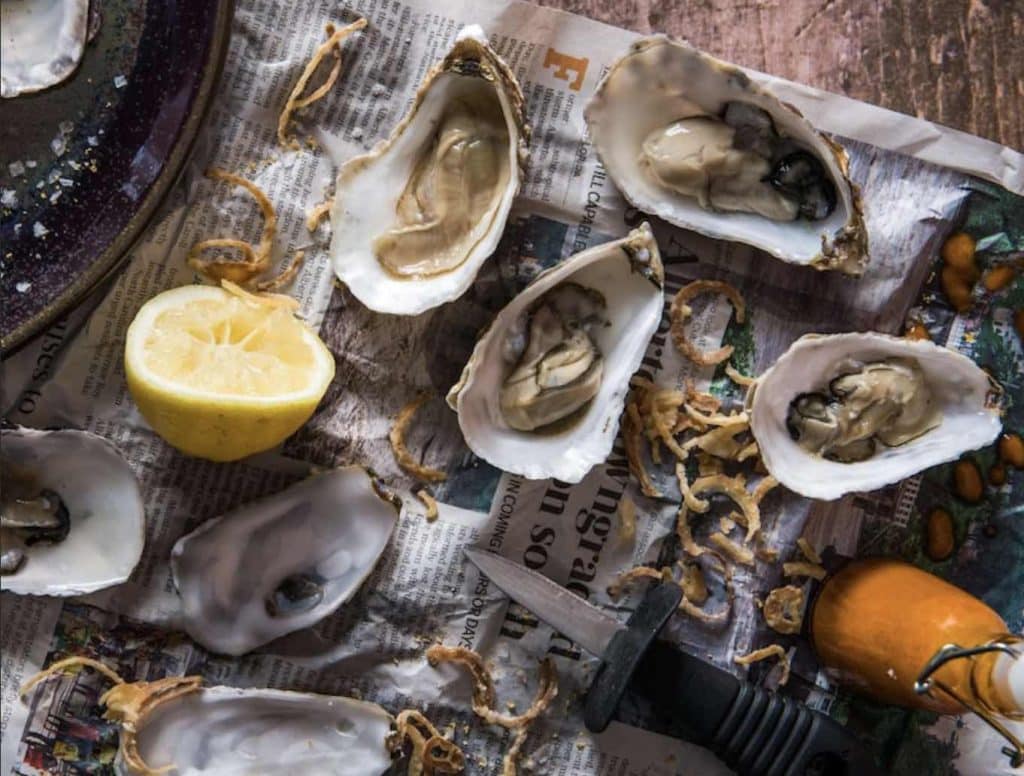 The rest of the menu was A La Carte and consisted of some authentic American upscale diner dishes such as Skirt Steak with skin-on-fries, but also served up ribs and whole chargrilled chicken. The starters were an interesting mix of the ubiquitous Burrata Salad, Smoked Beef Carpaccio with truffle hazelnut aioli, and some uber-tasty Crab Cakes with kimchi mayonnaise and lime. We had the brunch package with house beverages and spirits – we highly recommend the Cucumber Aperol Spritz which was a refreshing and light mix, a perfect complement to wash down the food. During non-brunch days the restaurant offers some foodie favourites such as Fish & Chips with mushy peas, Double Cheeseburger with aged Omaha beef, vintage Cheddar, and spicy pickles, and an absolutely cracking Full English Fry Up with all the bells and whistles for a very reasonable AED 75.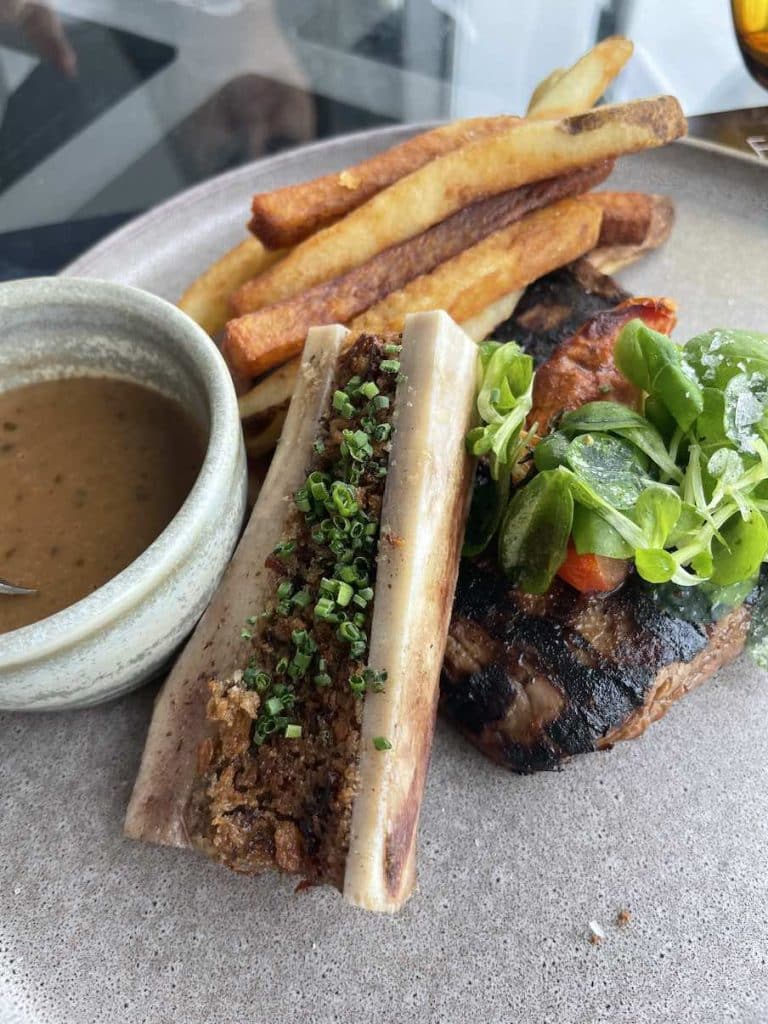 As the brunch evolved into all the guests leaving their tables for a boogie, and the bemused singer performing requests, we enjoyed our final drinks on the terrace watching the sunset and enjoying the distant sounds of revelry from within. After a quick catnap we descended on Makar for dinner, which was another casual dining venue, but with a strong focus on high-end pub grub and a dedication to whiskeys. Cosy and inspired by Scottish Highlands with plush leather furniture and an air of cultural nostalgia, it's known as one of best waterholes in the city to get a selection of not just whiskey, but spirits and cocktails, while also being home to the Scotch Egg Society. We weren't terribly hungry post-brunch but nibbled on some whiskey-cured salmon (of course), cheeses and quince jelly and an amazing Scotch Egg, complete with runny yolk.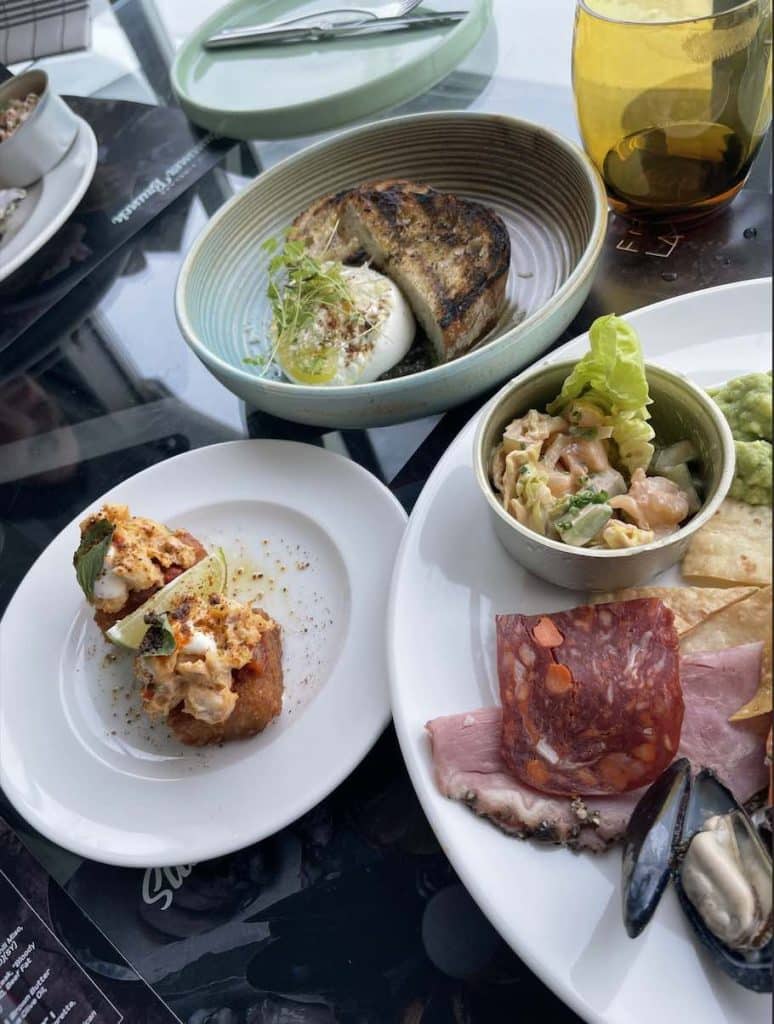 We enjoyed a good sleep in their sumptuous bed, cushioned under cloud-like pillows and furnishings, though we could have stayed longer in Makar the night before to sample more of their amazing cocktails. We breakfasted at The Larder, which had an open buffet with live cooking stations, a kids' corner, fresh fruit, international cuisine, and an impressive selection of non-dairy milks. Sadly, we had to check out at that point, though we could have stayed to enjoy the pool and spa, or even hung around in their lobby lounge café that served a truly delicious coffee. For a whirlwind city staycation, family trip or business visit, Radisson Blu Waterfront definitely lives up to its name as one of the city's friendliest haunts.
The Radisson Blu Dubai Waterfront can be reserved by calling: +971 4 249 7800. The FireLake Grill Brunch is every Saturday from 12:30-4:30pm and starts from AED 95 (for kids), AED 395 including soft drinks, AED 495 including house beverages and AED 595 for sparkling.