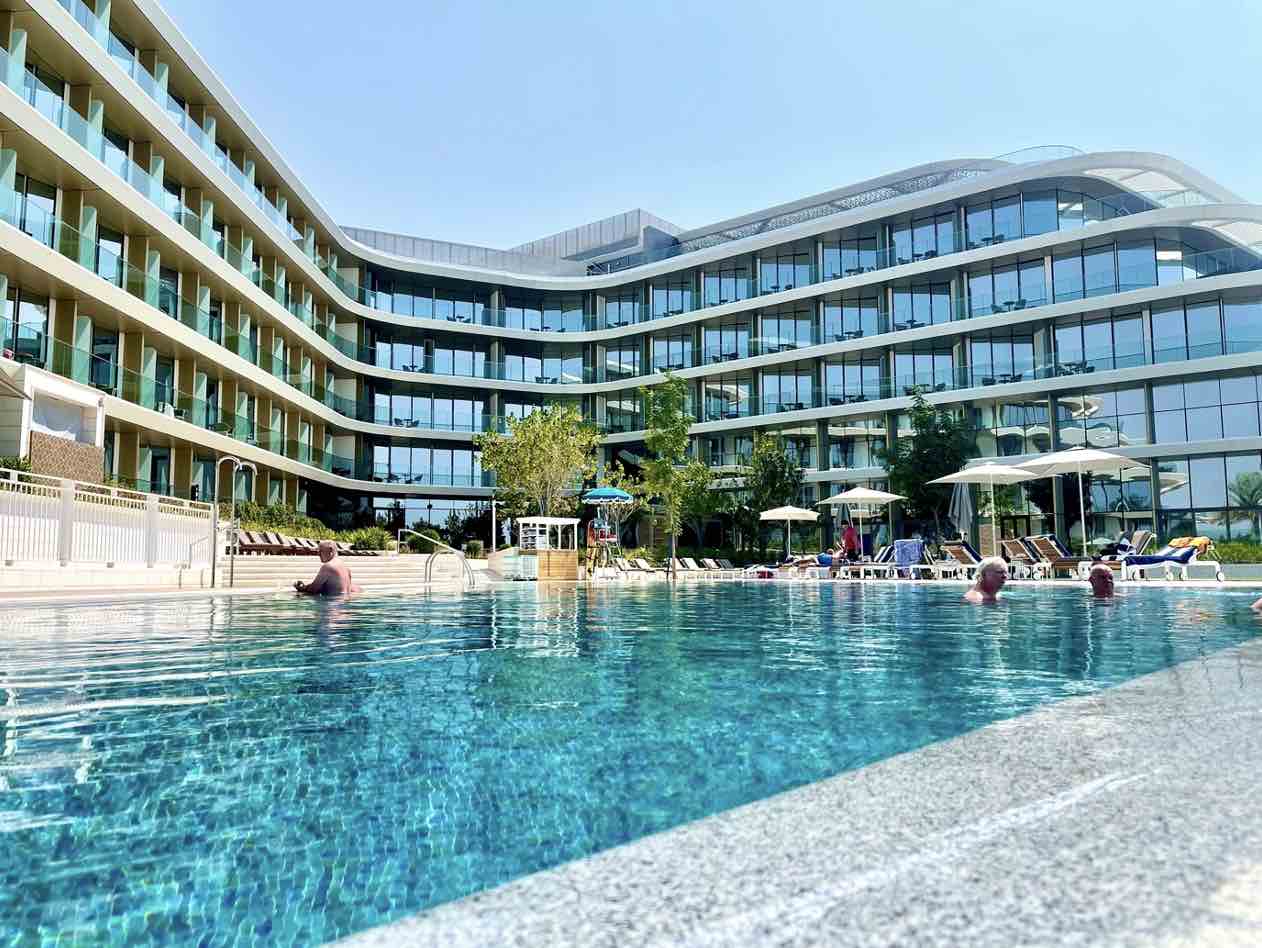 The architectural style vision for the JA Lake View is space age driven in design, yet it is similar in appearance to a running cliff along the ocean, rising defiantly up, whose high and bending shape is formed. Indeed, it is not stark or foreboding but definitely dramatic and contrastingly fitting, as its shape seems to naturally blend in like cliffs of bedrock formations with lush greenery surrounding it. Like I had mentioned in part one, it is strikingly beautiful.
For your stay, one can carry on and be content with absolute indulgence in doing nothing but languidly laze on the chaise lounges on the terrace of your suite, dip in your private plunge pool whilst contemplating on life or swim up to the bar at the hotel's pool and meet other guests, if one chooses. The swaying palm trees, warmth of the sun and the breeze lightly caresses you into a lullaby as you soak up the rays. Or, play a round of golf on their beautifully manicured, world class 9 hole championship course, horse riding along the beach, water-sports from their private marina and or head over to the shooting range for indoor or outdoor activities.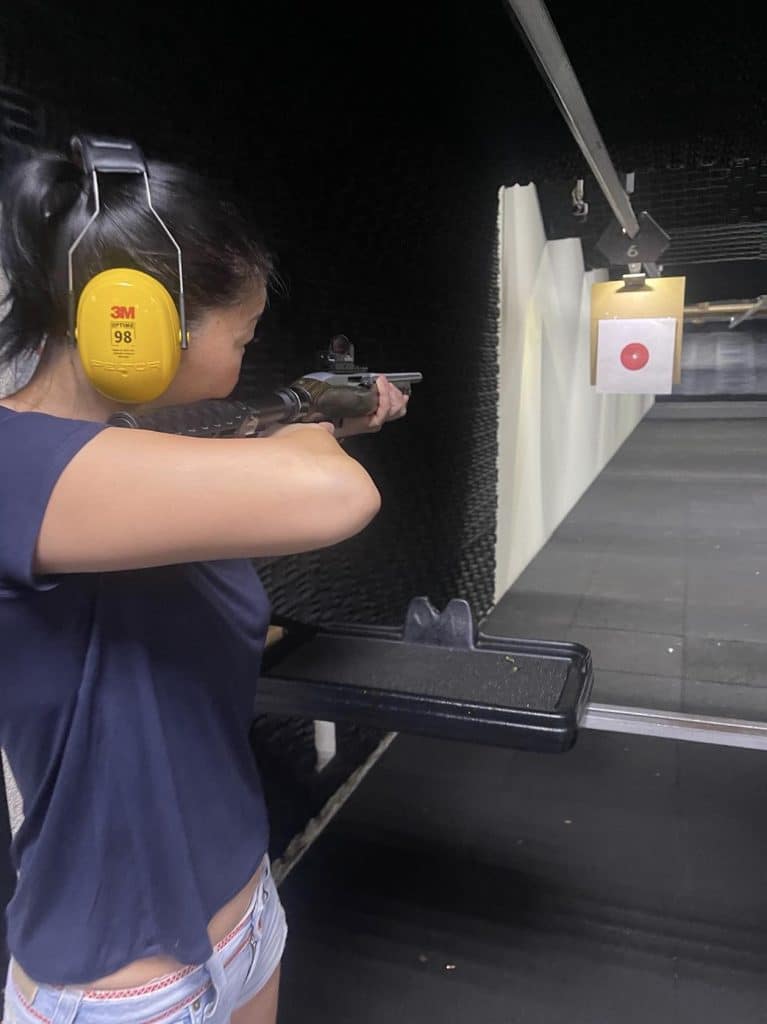 The shooting range was offered as an experience during my stay and truth be told, I was somewhat apprehensive. Guns are formidable and to be respectably reckoned with. Thinking that I should, I went, metaphorically speaking with…'guns a blazing' attitude and went out of my comfort zone and tried it. I was in disbelief with the exhilaration it generated and gasp! how much I enjoyed it! You get to choose from a wide selection of hand guns, rifles, to Beretta shot guns to name a few and paired with a instructor to safely guide you all along the way. Next time, I would like to try the clay shooting ranges. I was surprised how mentally and physically taxing it was, the concentration to hit the target and depending what your shooting with and as a beginner, the weight of the weapon definitely accounted for how well I can shoot. After all the excitement, I went to try one of their famous shakes at the Smokin' Gun, that serves up burgers and fries to pizza and everything in between. I only had the Oreo shake and let me tell you, if I had finished that, I wouldn't be able to have dinner that evening and I had to summon all my will power to not down it. Just looking at it makes you feel like a carefree child again with no guilt or shame to dive right in. It was delicious.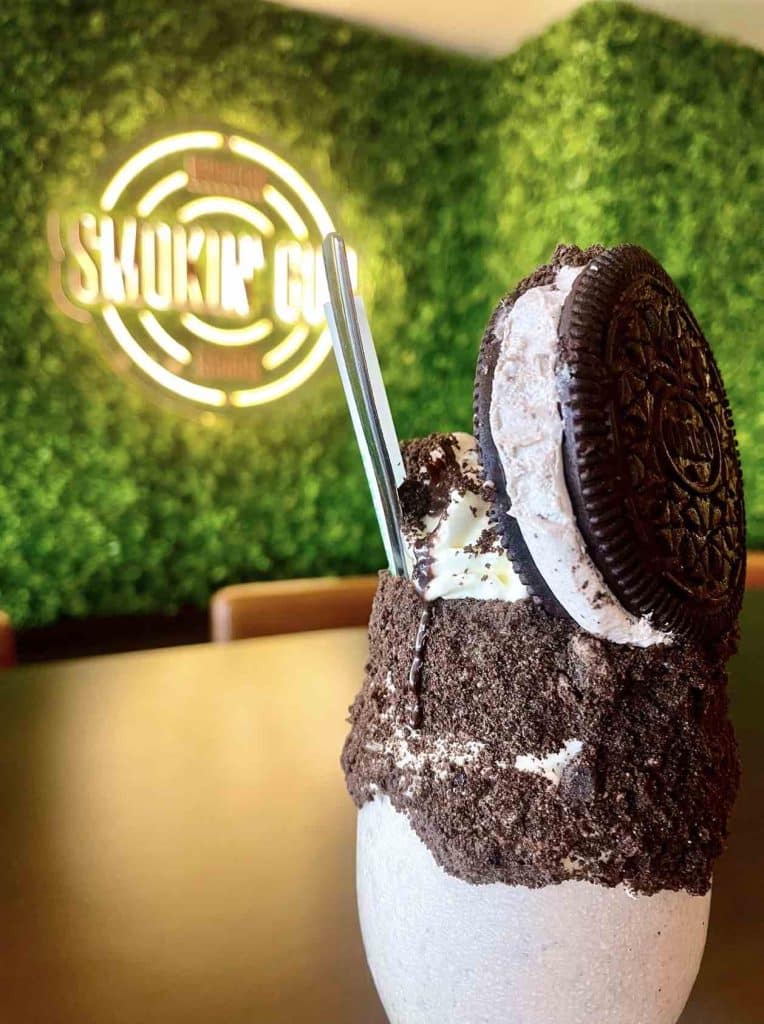 My anticipation for dinner at Michelin star led Kinara by Vikas Khanna, was palpable. India's vibrant landscapes, just like its food, is vastly different, not just from region to region in India itself, but in every country where there is an Indian diaspora. And Indian food is one of my favourite cuisines, I love the fragrant spices and distinct flavours of the many variations and different dishes from Northern India down to the South, from the East to the West.
And herald from the Southern region of Kerala, well known chef, restaurateur, film-maker, also a one-time James Beard award nominee and an award-winning author Vikas Khanna, held a Michelin star for many years in New York before opening his restaurant, Kinara. Khanna's signature style combines traditional Indian techniques with inventive twists, it has solidified his reputation as one of the most famous Indian chefs in the world. At Kinara, his style comes to the fore once again, as the menu features a number of the signature dishes that made him famous, with a strong focus on the smokey flavours of the Tandoori oven and the variety of spices for which India is renowned.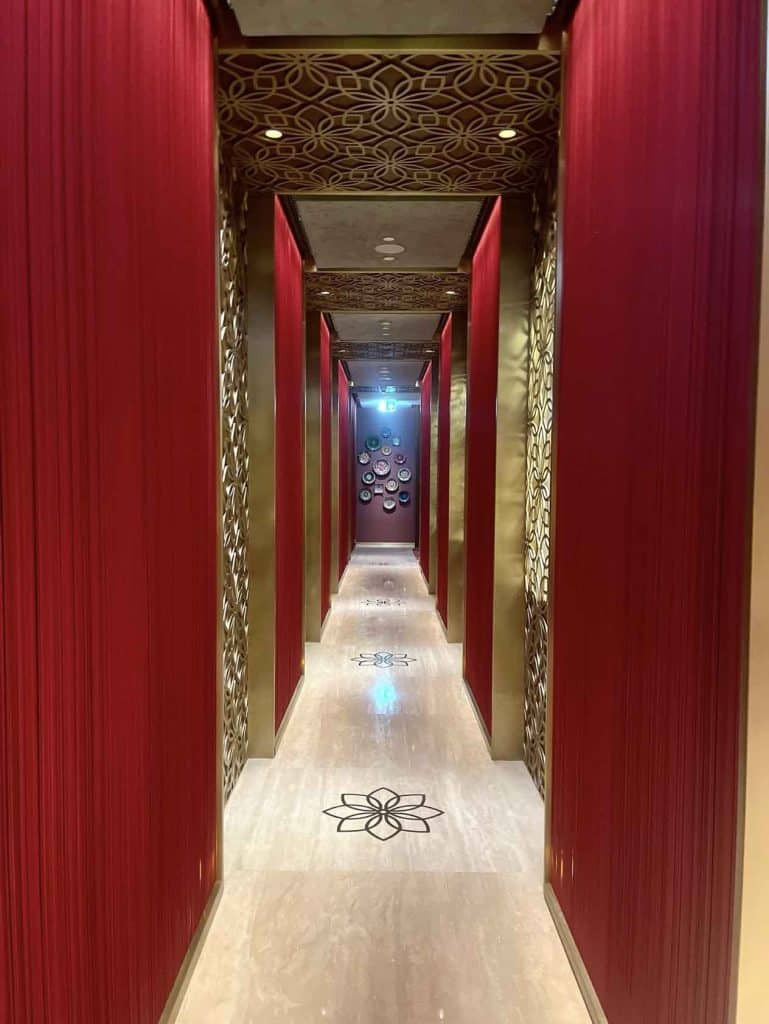 The use of textures like deep Bordeaux red, stringed curtained ribbons on the wall and dividers, along with the rich gold palette adds warmth and depth within this unique space that takes you on a visual and olfactory journey. Within the main restaurant area, a spice market display provides you with the opportunity to learn about the different functions and benefits of each ingredient used in the cuisine. Views into the kitchen with copper plated tandoori ovens further entice your senses, creating a visual connection between the menu and its preparation.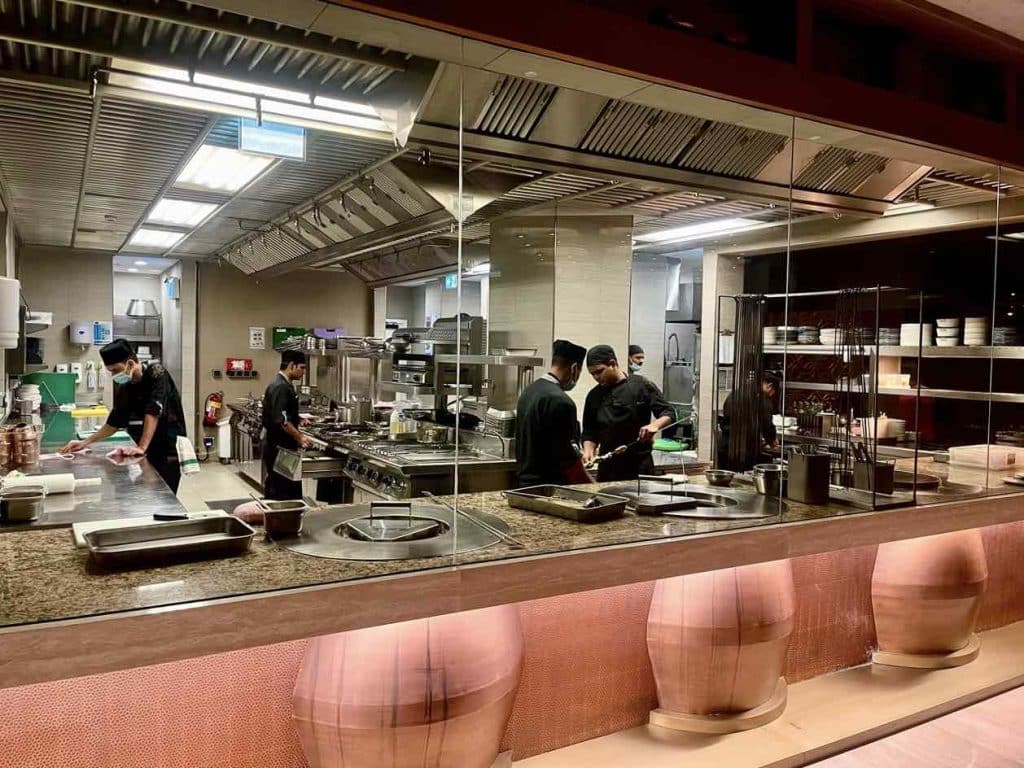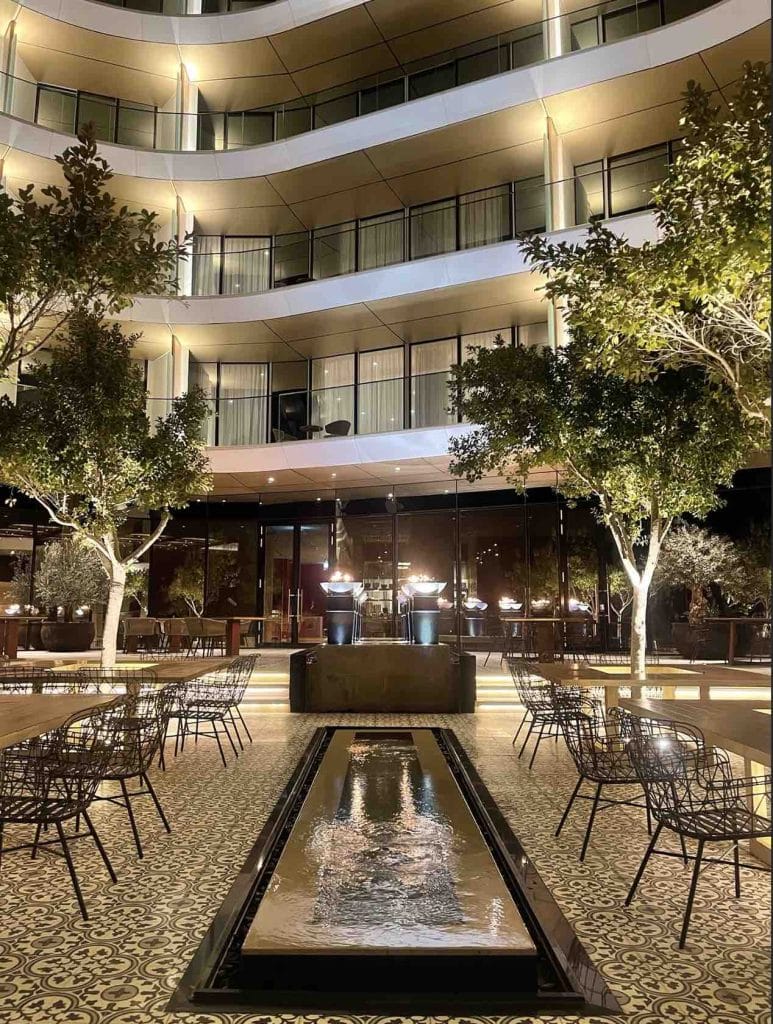 The very hospitable and gracious staff geniunely want to acquaint their guests with the ingredients of their provenance and Indian sensibilities presenting to guests their very nature and culture of their heritage. I was introduced to four delectable chutneys that represent the regions – Green Chilli & Peppers, fresh.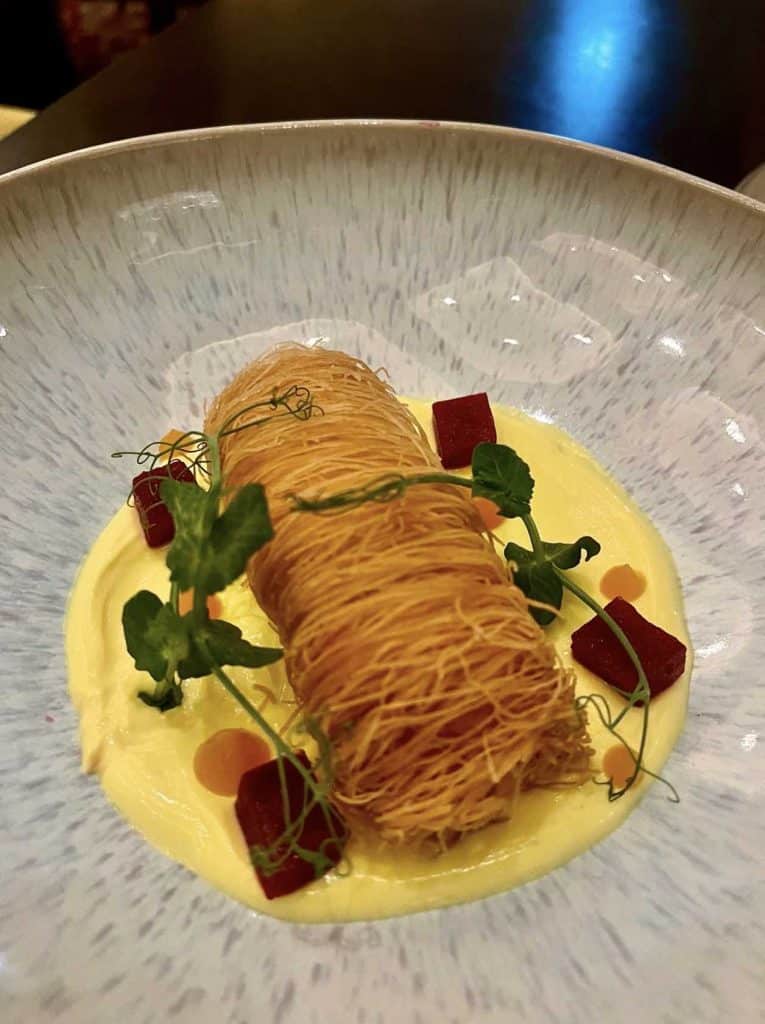 Pineapple-Fennel Seed Pickle, Kashmiri Apple & Raisin Relish and Pickled Shallots & Beetroot. Then the never ending symphony of dishes came….for starters, the Kurkuri Dahi is baked yogurt wrapped around with lightly fried Kunafa, a shredded phyllo dough with Medjool dates and Tumeric Aioli and it was lovely. The Saag Paneer, is made of cottage cheese over a bed of leafy greens and topped with a crispy Parmesan Papad and could be a meal in itself, was delicious.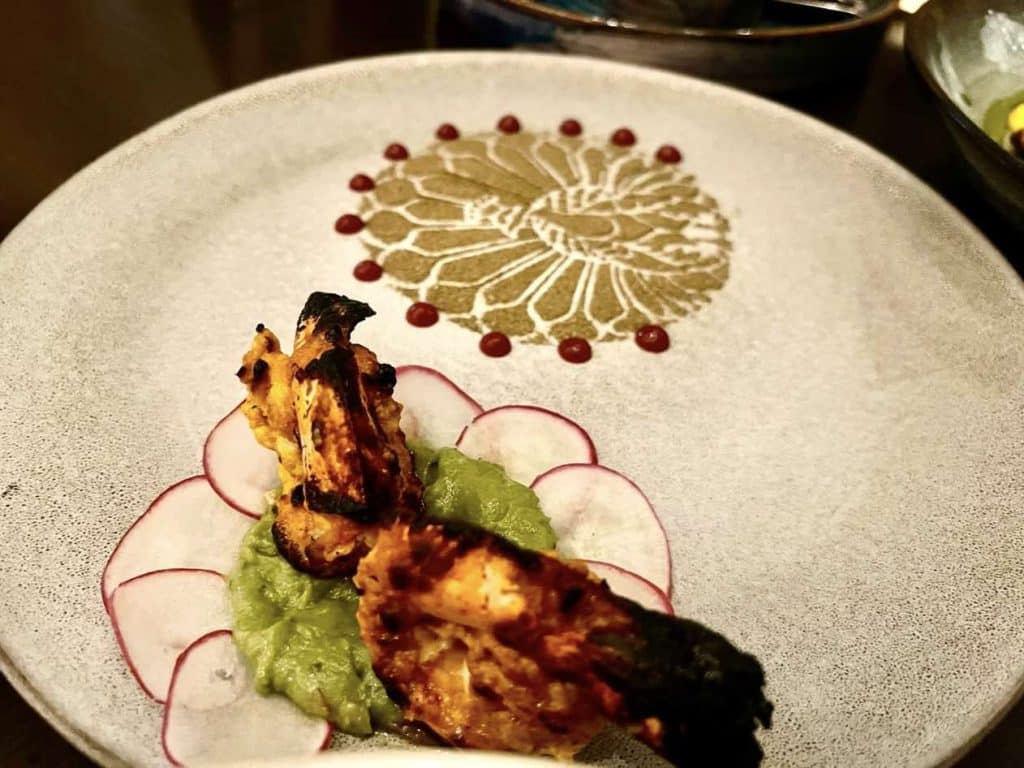 Another starter, the Tandoori Lemon Prawns with just the right amount of blackening from the grill accompanied by avocado puree and a beautifully stencilled dusting of Fennel-Lemon spices was new to me but surprisingly interesting and flavorful.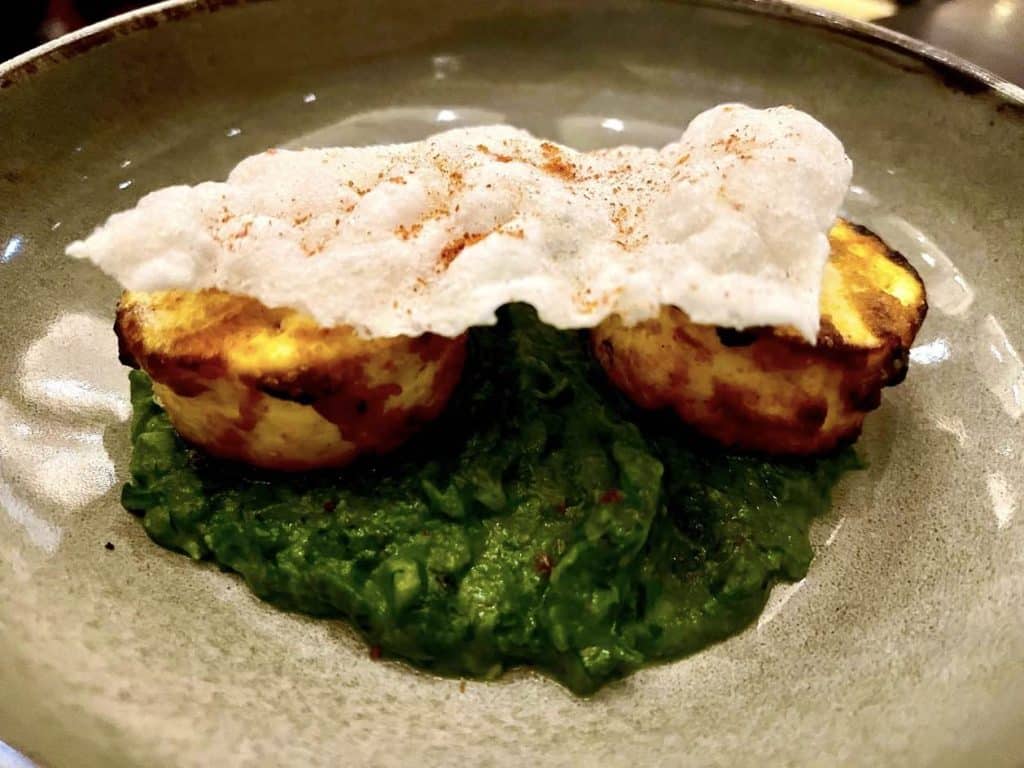 The presentation of the mains was just as appealing as the flavours that awakens your tastes buds. From the Sesame Crusted Kofta made of cottage cheese with prunes and tomato cashew gravy to the Roasted Tomato Chicken with tomato gravy and Fenugreek butter which was marinated and charred to perfection…it was the moistest chicken breast I've had. Wow. And if you think you know butter chicken, think again.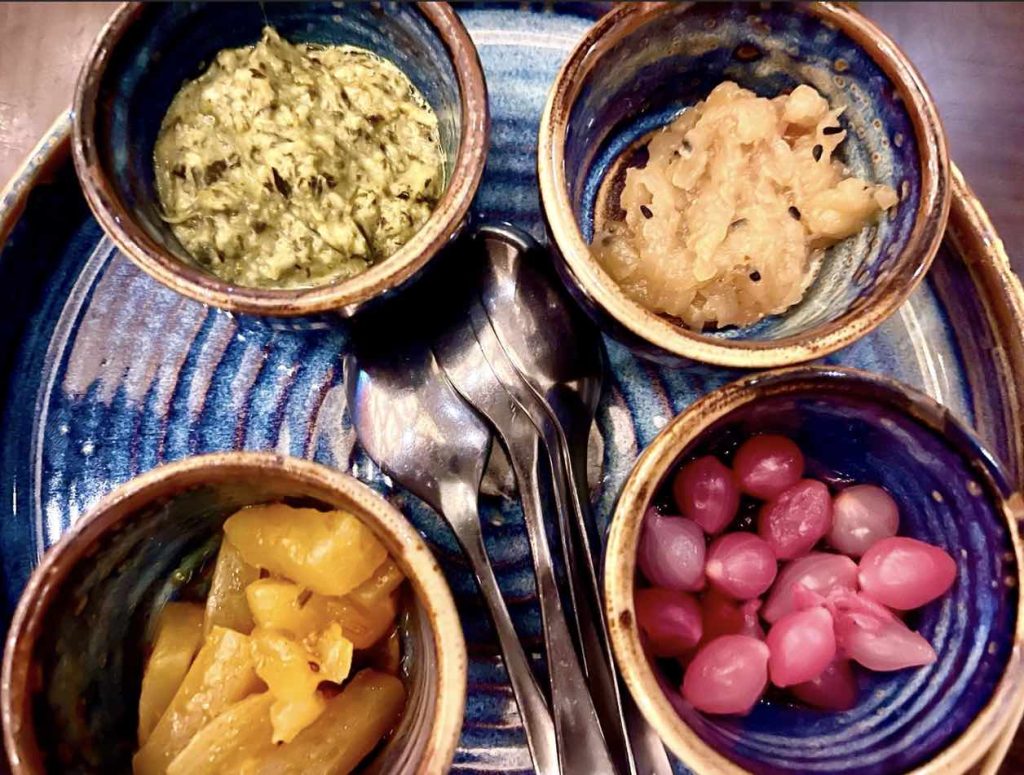 I was gobsmacked at how light the sauce was, it was to the point…fluffy and not at all dense and too rich to digest. Hands down the best butter chicken I've ever tasted. The Achari Lamb, slow cooked to tenderness with caramelised onions and Nigella-Fennel mix was gorgeous. And last but not least, the Chicken Biryani consisting of repeating layers of fluffy rice and chicken morsels slowly cooked to perfection and topped with blueberries and currants was delightful. All scooped up with lovely garlic-butter naan and basmati rice.
I had to definitely take a breather before delving into dessert and order a gurney….The Molten Chocolate Cake was toasty warm and oozing out delicious chocolate lava…accompanied with cool creamy ice cream. What is life if not to indulge?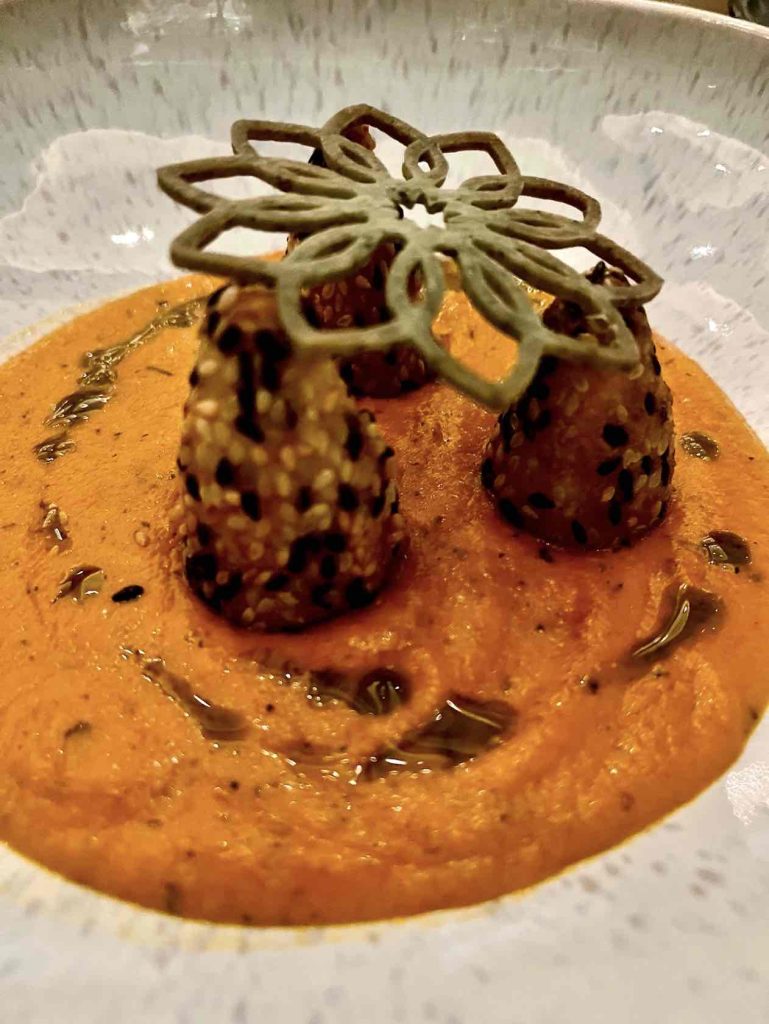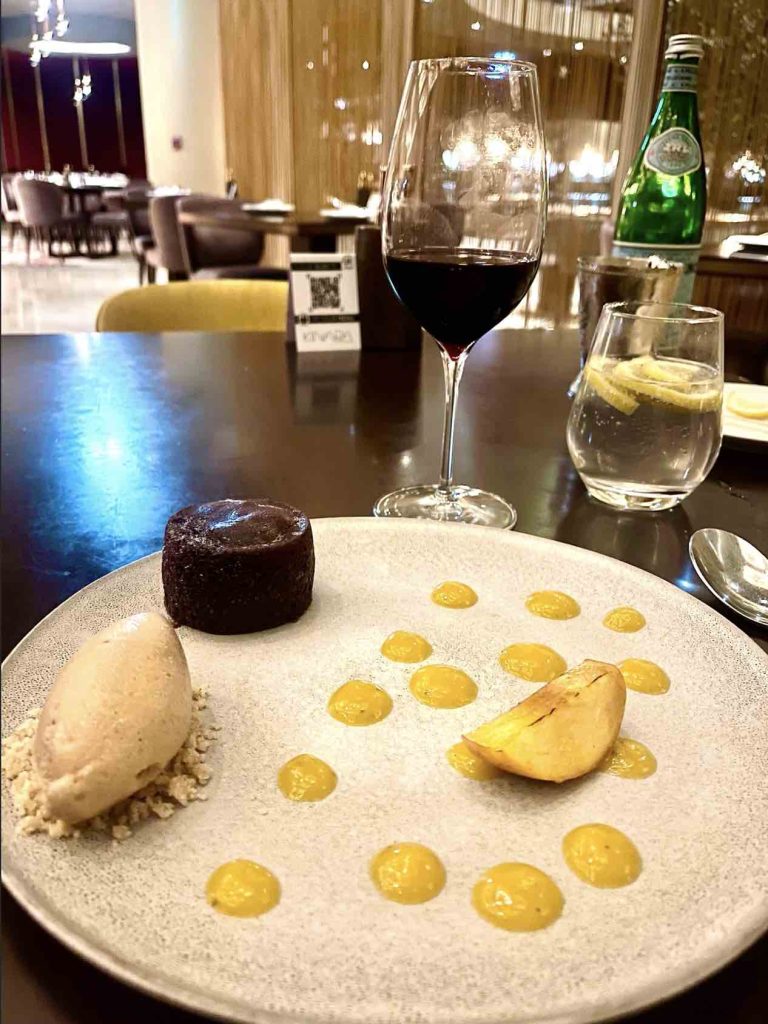 The JA Lake View Hotel is an exquisite resort and will entice all to have a fantastic stay many times over. The best bit, when you leave feel happy that you have just helped the planet due to their excellent sustainability programme.