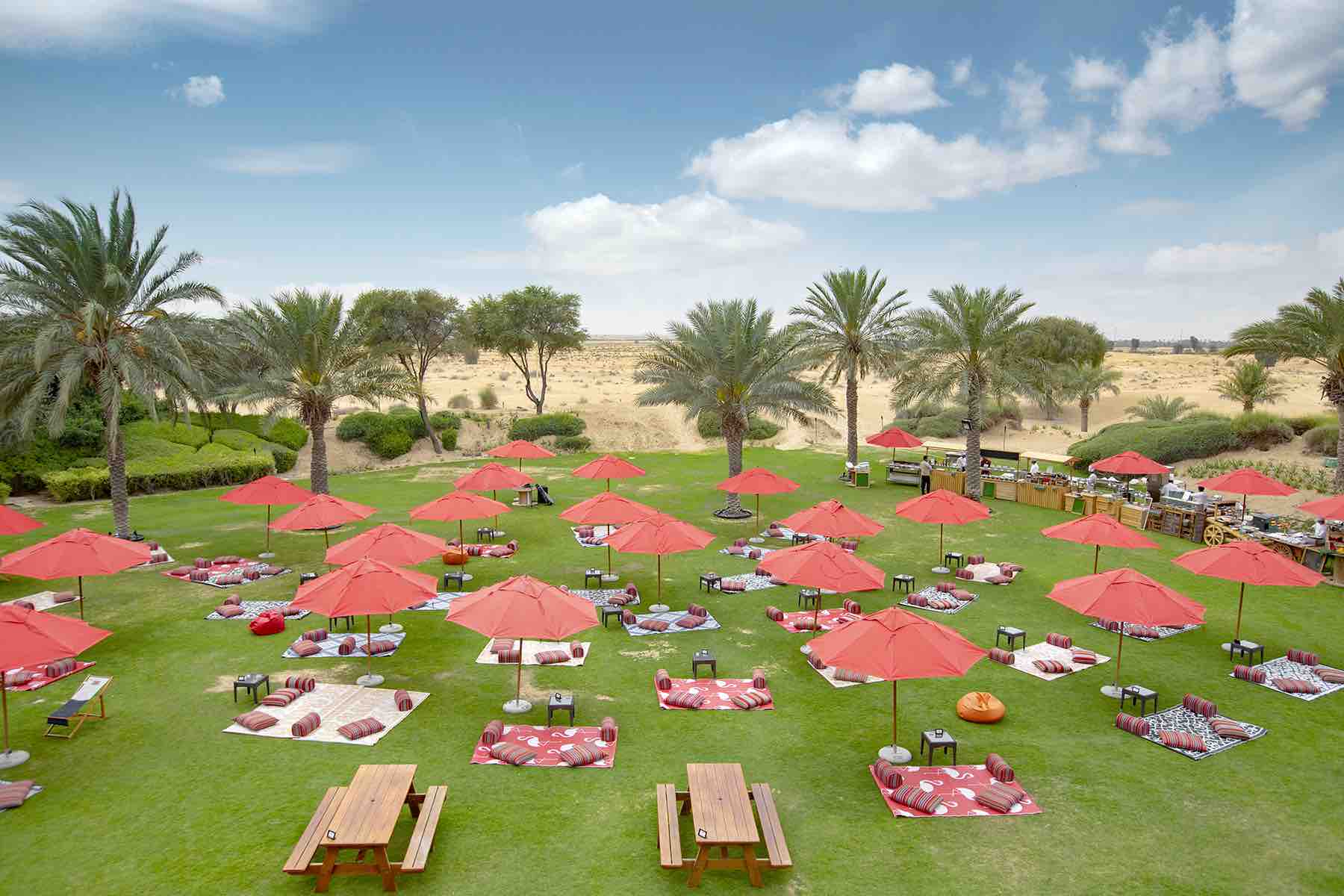 Bring back the old days of lovely summer picnics with this super Picnic Brunch at Bab Al Shams Desert Resort and Spa. Take along the family and friends to experience this unique location off the beaten track. Kids pony rides too!
Anybody who remembers picnics back home knows that one key ingredient either made or ruined a picnic outing. It wasn't forgetting to chill the wine, or having to make do with peanut butter sandwiches, or even the wasps. No.
Having sunshine on a warm summer day – that was it. Unpredictable weather Vs beautiful sunshine.
Well that is now guaranteed if you venture 45 minutes down the road to Bab Al Shams desert resort and spa Special Brunch Picnic at weekends. It's nicely off the beaten track and its rustic effect ancient-fort architecture style is evocative and works very well.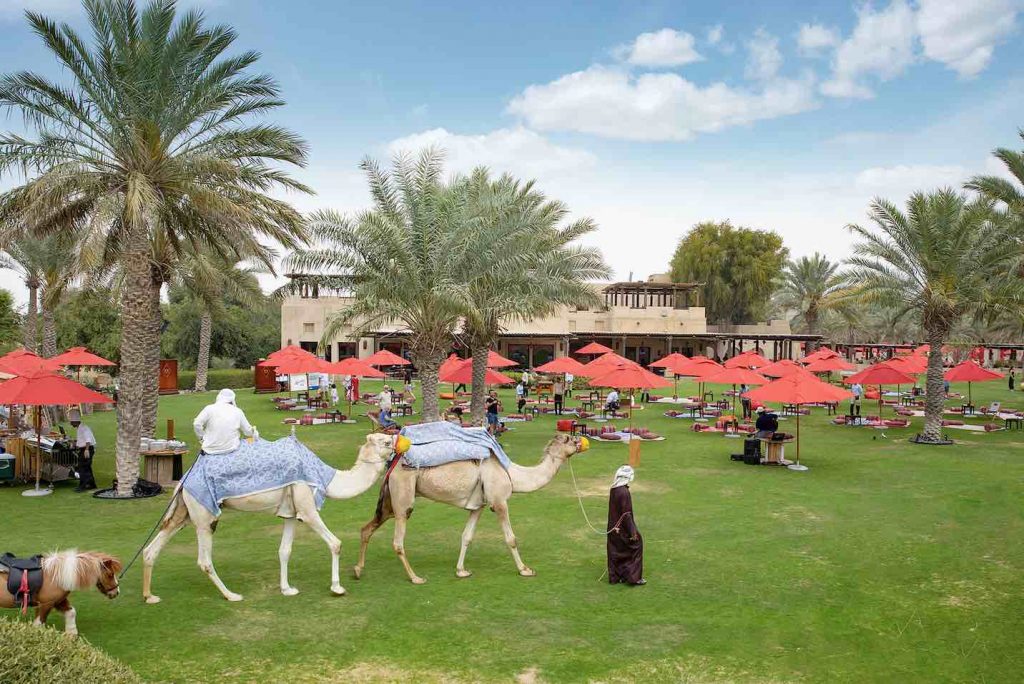 Good food in an idyllic seemingly remote desert setting
You can already smell the aroma of appetizing grilled meat from the live cooking stations. Set in the pleasant open air surroundings of Al Forsan Garden, live entertainment is the ideal backdrop to a lazy afternoon.
Bring the family or organise a group of friends or even a relaxed works outing (corporate event, we mean!).
An array of kids' activities, including pony and camel rides, keeps the little ones occupied. All you have to do is sit back, unwind, sip and chat for an idyllic afternoon.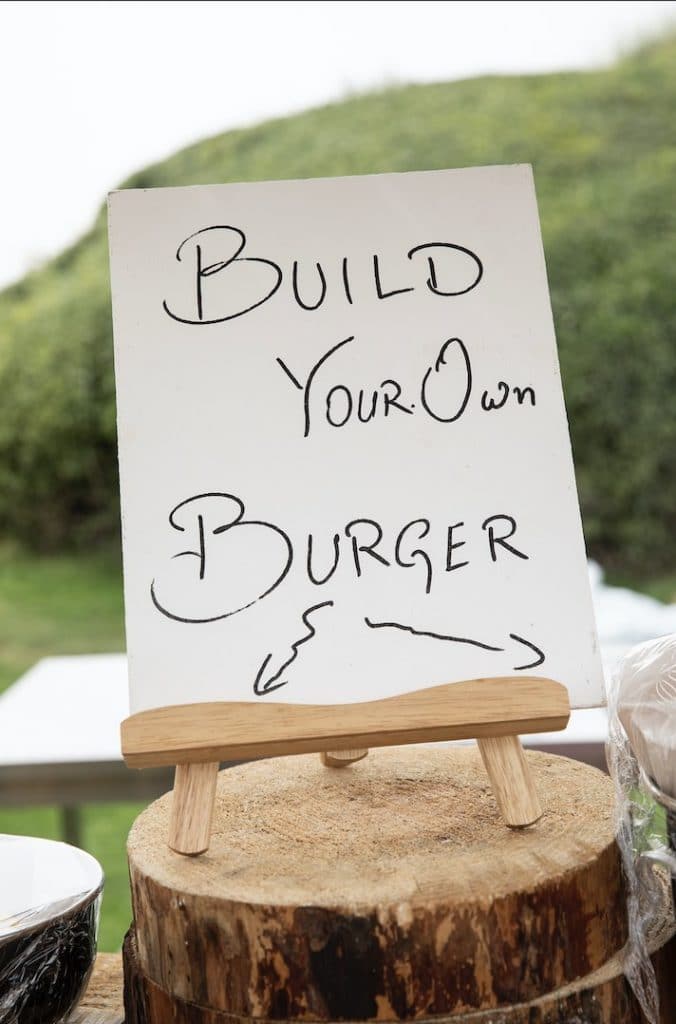 The food is always mouth-watering at Bab Al Shams
It's a very good Picnic Brunch at Al Forsan, the property's all-day garden dining venue. Indulge in appetizers, BBQ treats, burgers, gourmet pasta and pizza. For dessert, beware the tempting crêpe bar, brimming with every flavour imaginable: churros, pastries and more. Then again, it's a picnic treat so go right ahead and dive in.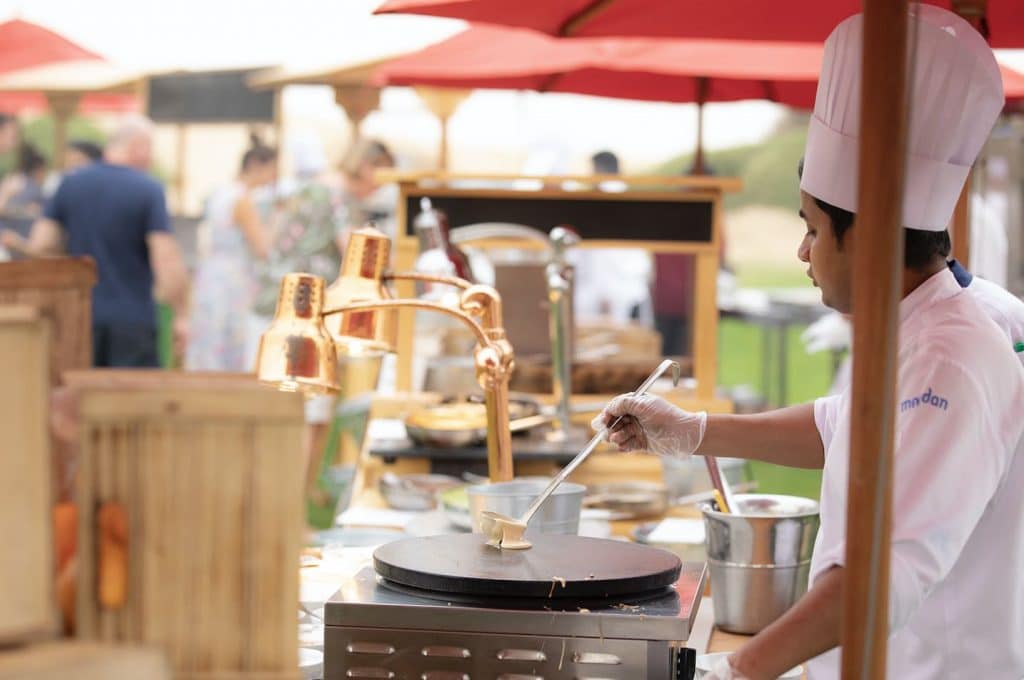 It's an Instagram-friendly setting
Nestled among the dunes, the low-lying Bab Al Shams resort has sweeping vistas. Its desert ecosystem hosts gazelles, birds, geckos and a cornucopia of wildlife. It really is worth getting out of town for an afternoon to add this experience to you memory bank and photo collection.
Find out more
When: Every Friday and Saturday, from 1pm to 4pm
Where: Bab Al Shams Desert Resort and Spa, Al Qudra Road, Dubai
Price: From AED 225 (inclusive of soft beverages and local bottled water). Kids aged 6-12 50% off and kids under 5 eat free
Reservations:
Email: BAS.Alforsan@meydanhotels.com or call 048096202