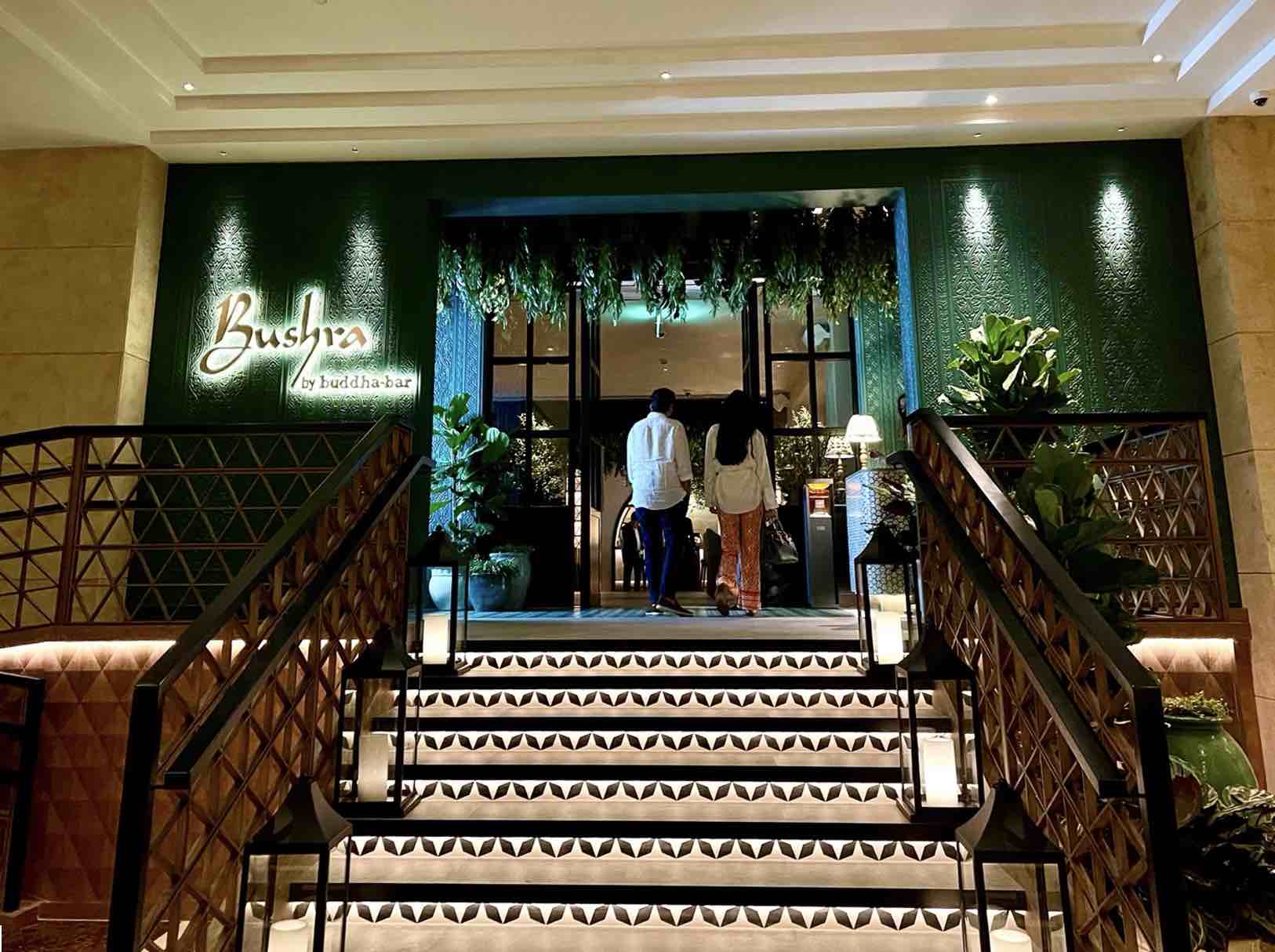 The Levantine Sea, which is in the Eastern Mediterranean is home to part of the "Fertile Crescent", which has been nicknamed the "Cradle of Civilization"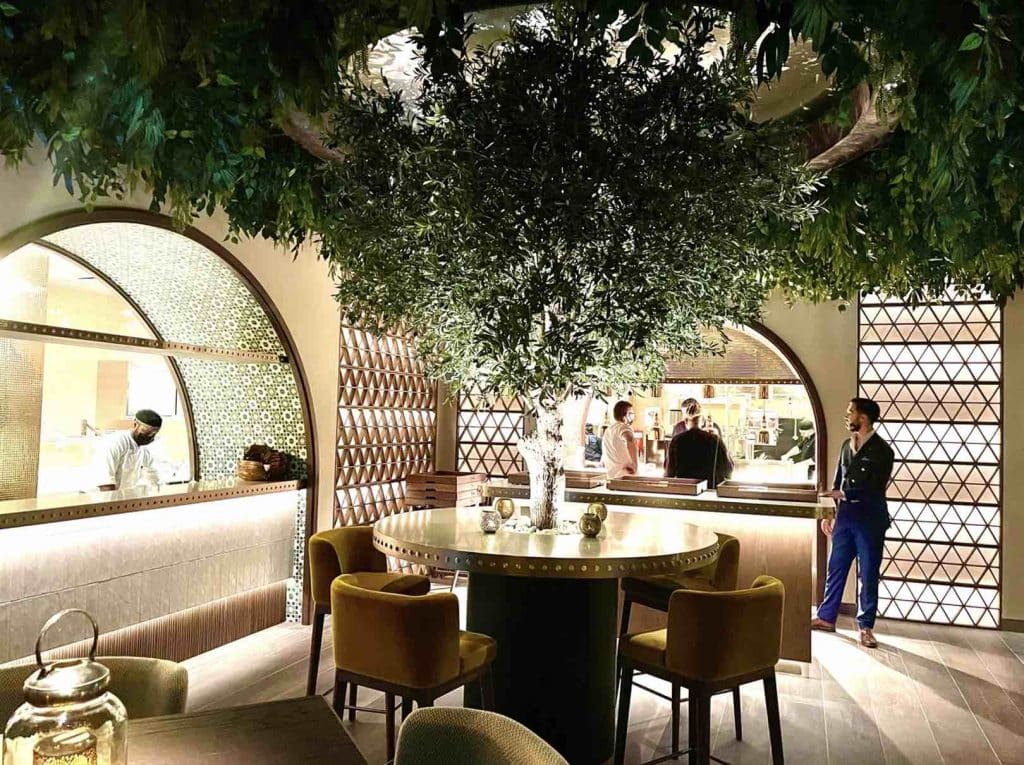 Transliterated from Arabic, Bushra means 'good omen, or good news'. As soon as you walk past the inviting swing by the front entrance, the unassuming elegance of this. Modern Middle Eastern restaurant with a Bohemian interior design draws you in.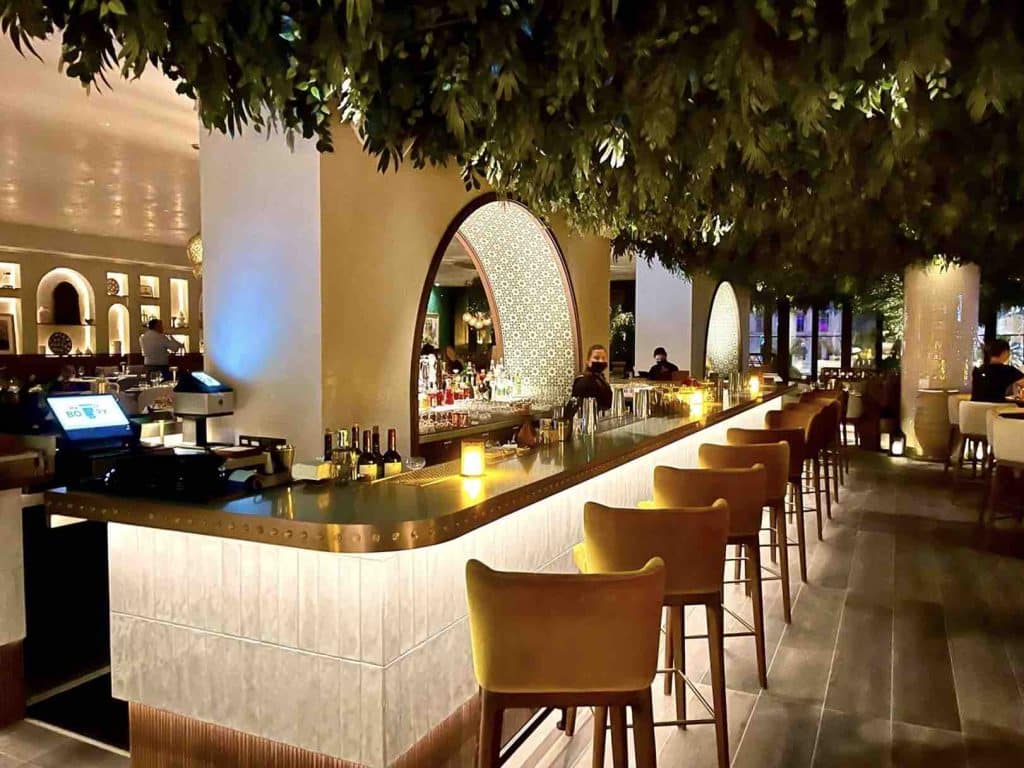 The hanging foilage from the ceiling and full-size trees adds natural depth, finishing with touches of old-world Middle Eastern Culture soul throughout. The ambient, understated lighting gives way to a calm and welcoming feeling inviting a sit back or lounge around kind of vibe with the resident DJ on deck playing just perfectly in the background (but not too much) and the anticipation of guaranteed, gorgeous middle eastern food to come.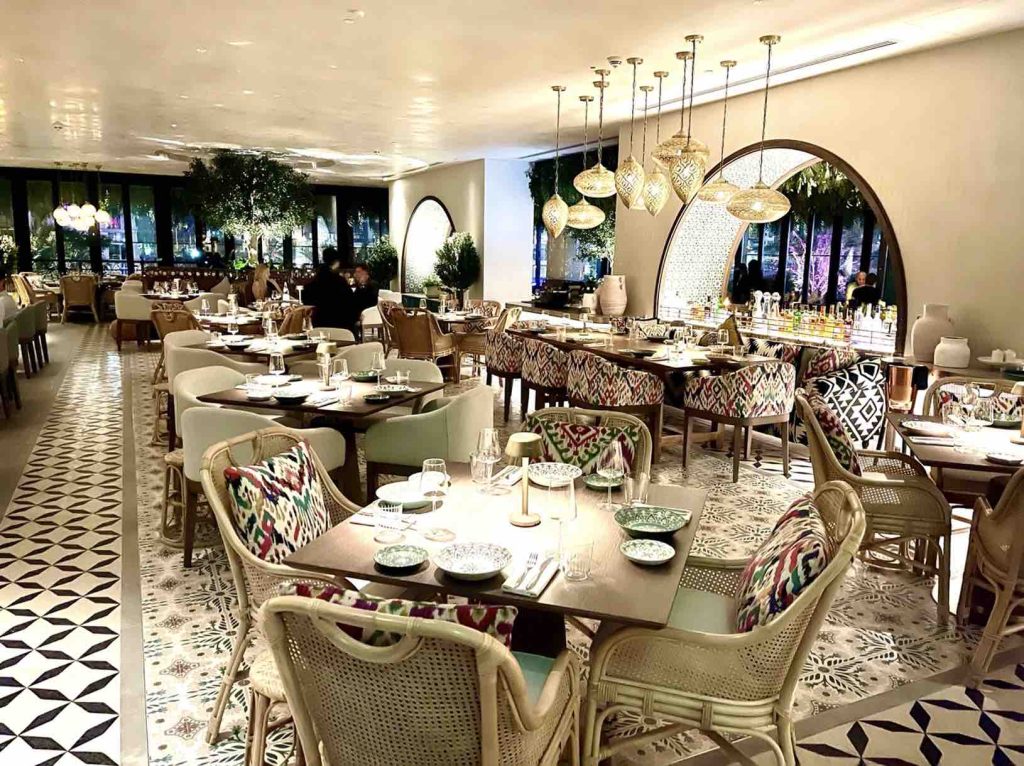 With bi-folding doors leading to two spacious terrace seatings, it is furnished with comfy couches and seats, with the view of the Dubai Marina bringing in the outdoor in coziness.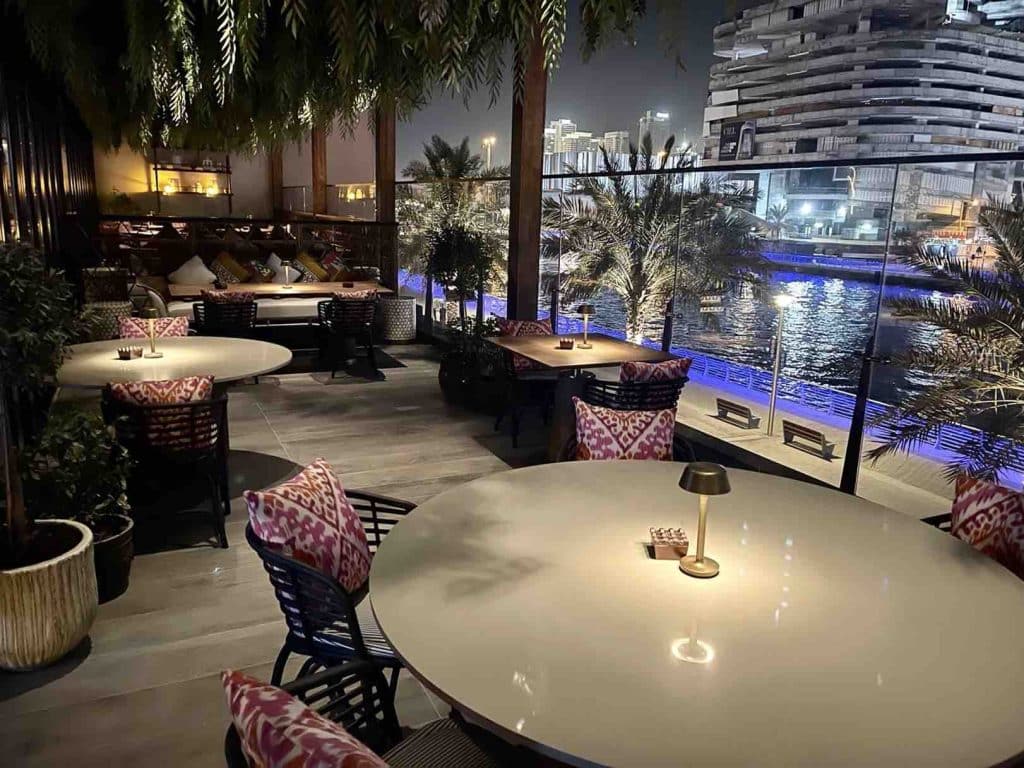 Geographically, the region of the Levant spreads from Egypt to Turkey, and encompasses all the countries in the Eastern Mediterranean sea. Levantine cuisine is distinguished by the fact that it shares common values, techniques and recipes. From the likes of mezze such as hummus and muttabal to traditional dishes like foul and kebab. 'Levantine' also has the vaguely exotic vibe of an area you can't really locate, recalling positive elements related to history, art and tales of travel from the Ottoman era.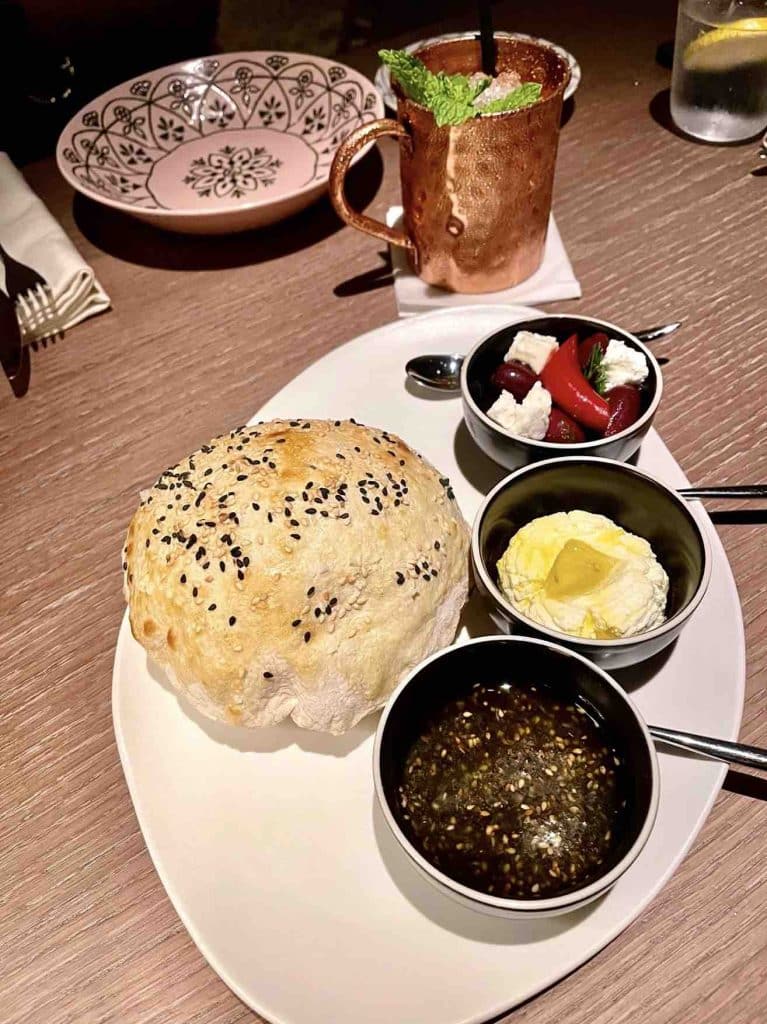 Bushra brings modern middle eastern dishes and elevating its take on Middle Eastern cuisine to the next level. Starting with a warm, freshly baked kharc bread with Hazelnut za'atar and sumac, marinated kalamata olives along with house made cucumber labneh is undeniably, to-kill-for… However, stop the press, the Halloumi Fontina cheese fondue, accompanied by grilled glistening figs with warm, pillowy-puffed simit bread is…OMG…gloves off…drop the mic, cheesy, gooey deliciousness that is worth getting caught red-handed and incarcerated for! And truth be told, it would be one of the last dishes I would request for my last supper….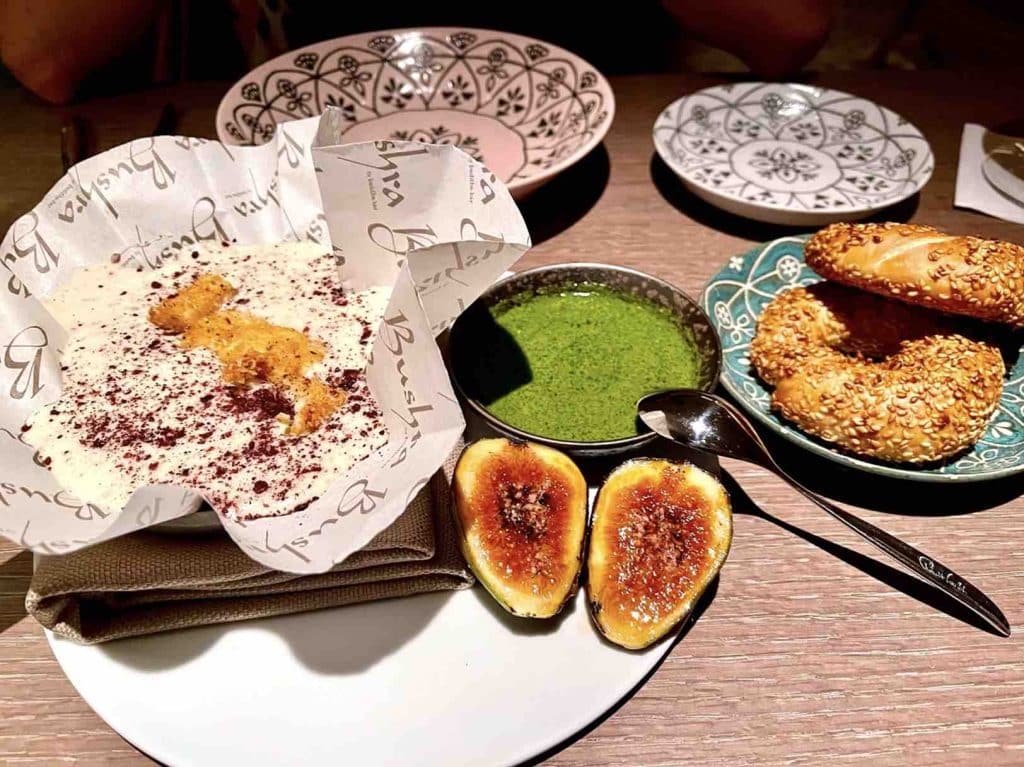 In addition, the Smoky Chilli Lahmacun with moist, ground lamb flavoured in spices and charcoaled mild chilies was gorgeous and comforting. The perfectly, grilled, wrapped Spiced chicken tawook with Bushra stule, Lebanese cabbage salad and batata harra was generously enough at this point for the three of us and thinking, when will this maddening, goodness end? Oh…but the torture continues with dessert! The Hand of Fatima with Pistachio halva ice cream and plum caramel, not only appealing to the eyes but deliciously creamy and delicately tart. The tangy, Lemon tart with light, orange blossom crème fraîche, is topped with a cedar of Lebanon wafer, interestingly contrasted with Persian candy floss. The last, but not the least, Chocolate mahallabia is every chocolate lover's dream; with Chocolate wafer, chocolate marshmallow and orange caramel.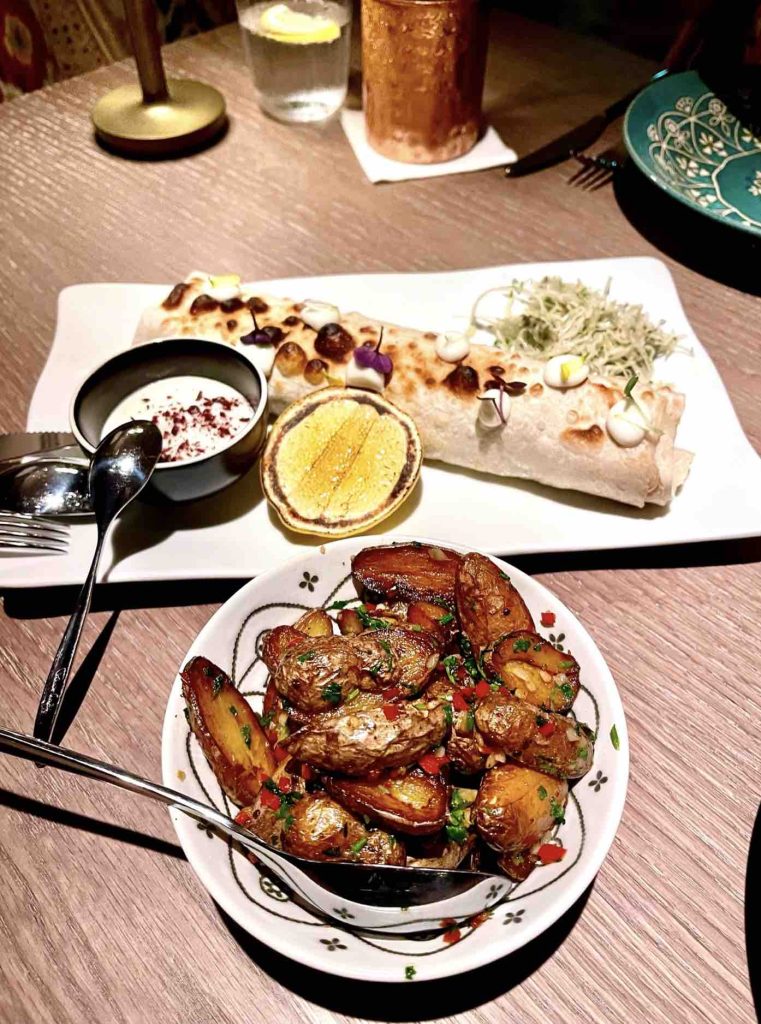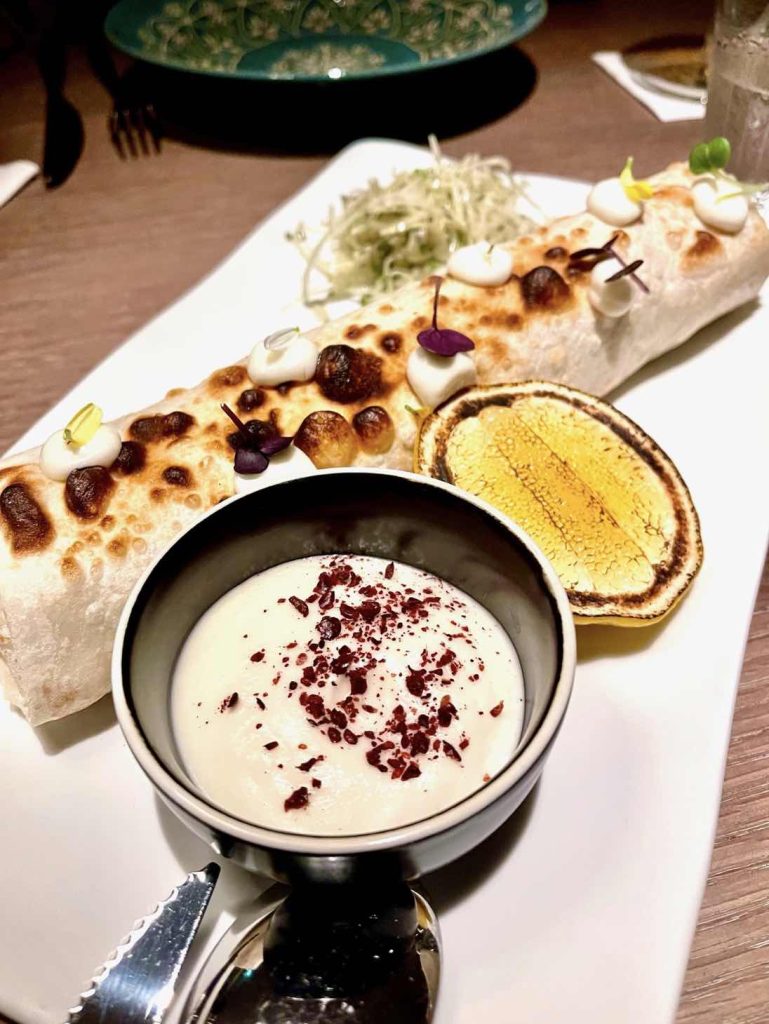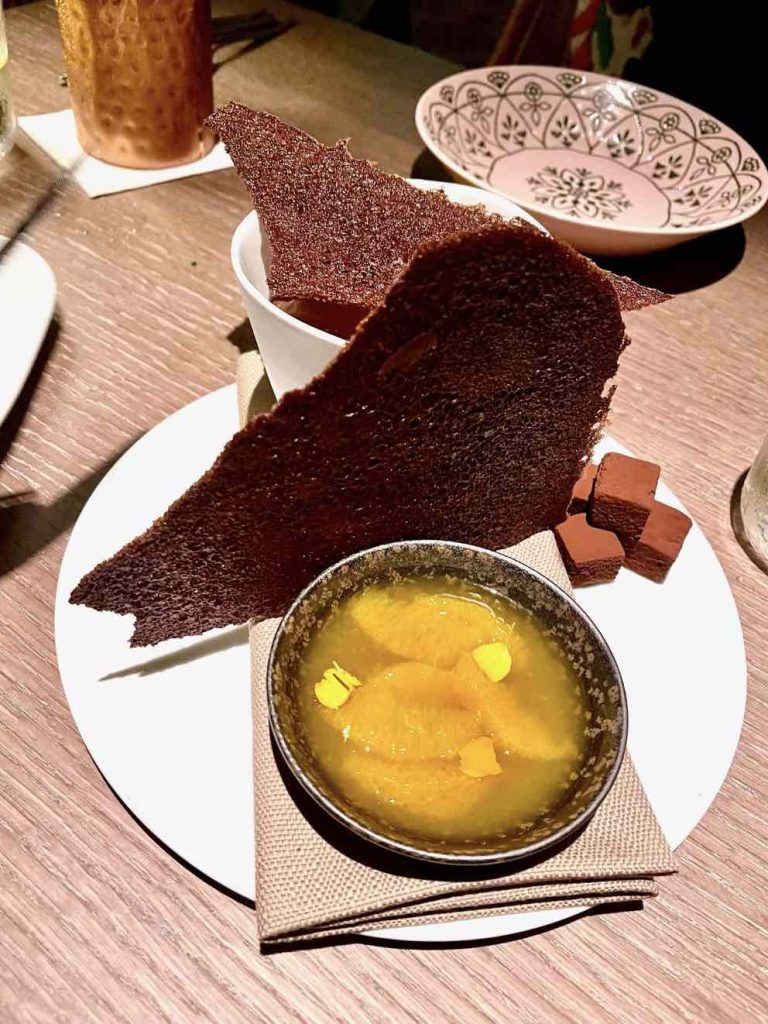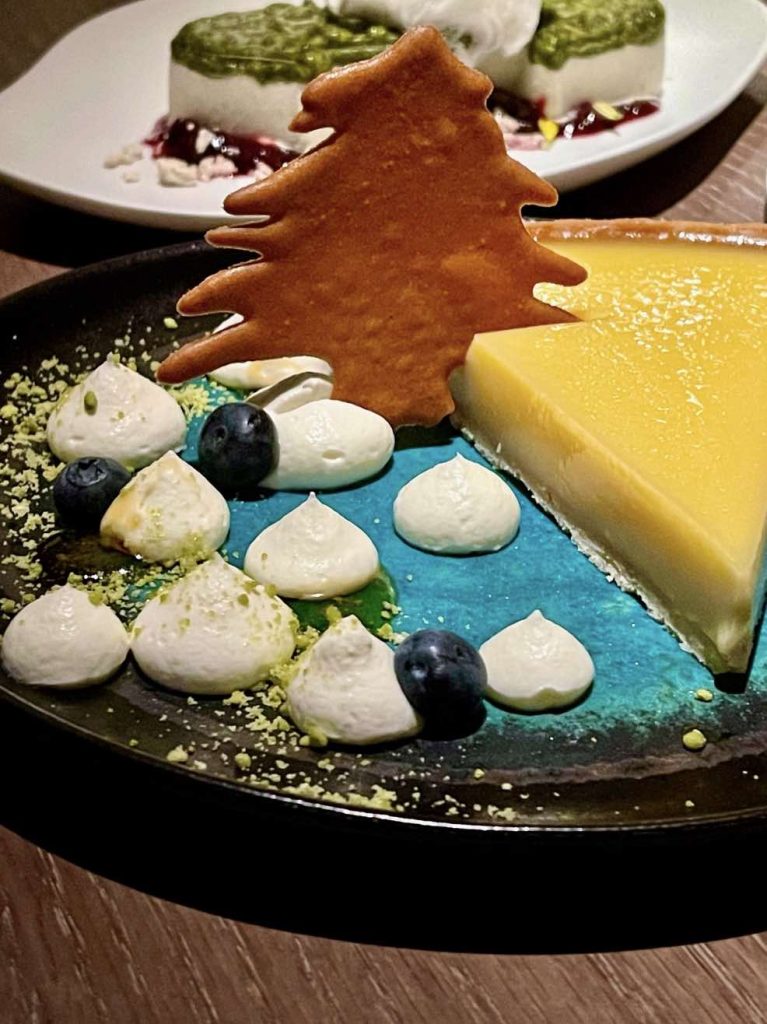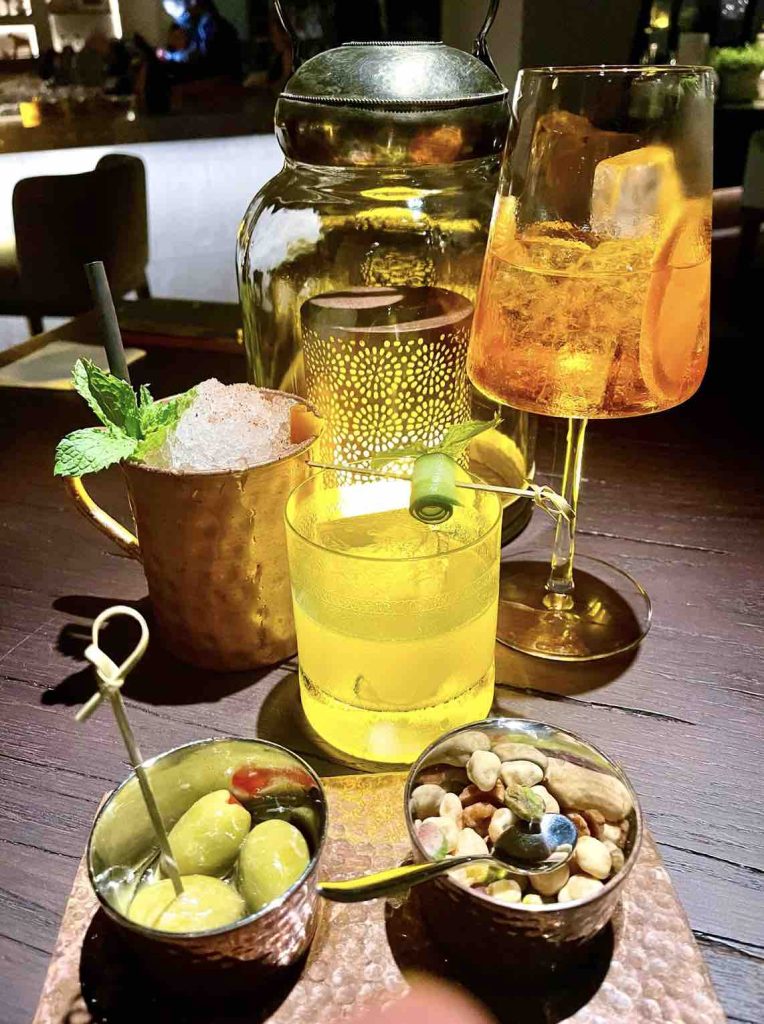 Complementing the food menu, Bushra offers an extensive drinks menu that includes the infusion of yet again, Levantine and middle eastern ingredients. These include traditional spices like sumac, nutmeg and hibiscus. Savouring with satisfaction, my drink that the knowledgable server recommended, the Crescent, is concocted of; Ketel One vodka, a splash of Elderflower cordial, mixed with a dollop of lemon sherbet, slices of cucumber and sprigs of mint was upmost refreshing. The Bushra Mule with Souk vodka, agave-mango shrub and ginger beer was a lovely take on original mules. The Levantine Spritz with Seven spices amaro, citrus ambrosia and Prosecco is also highly recommendable.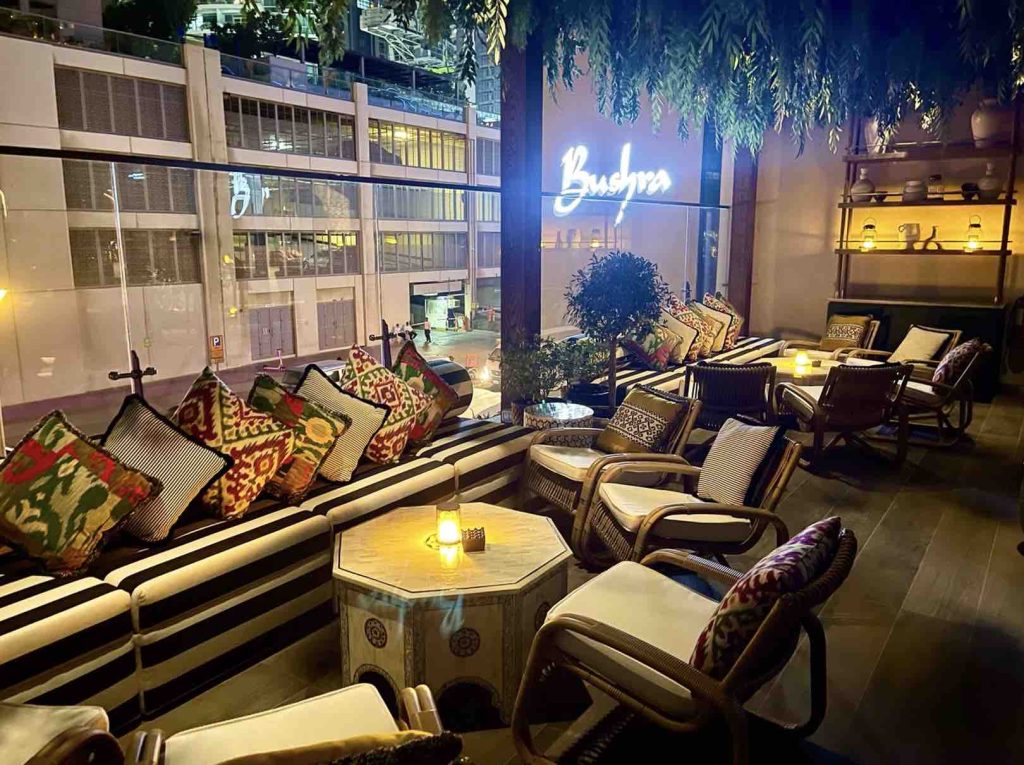 I long for winter to come so that I can sit on the terrace with the coveted view of the Marina and music in the background, enjoying, most importantly the absolutely, beautiful Middle Eastern cuisine at Bushra. Second thought I may not be able to hold out till winter…