Drink & Dine
The Best of The Best
Still not planned for Christmas and New Years eve?. Neither have we and Conrad Etihad Towers has got so much going on its even harder to decide …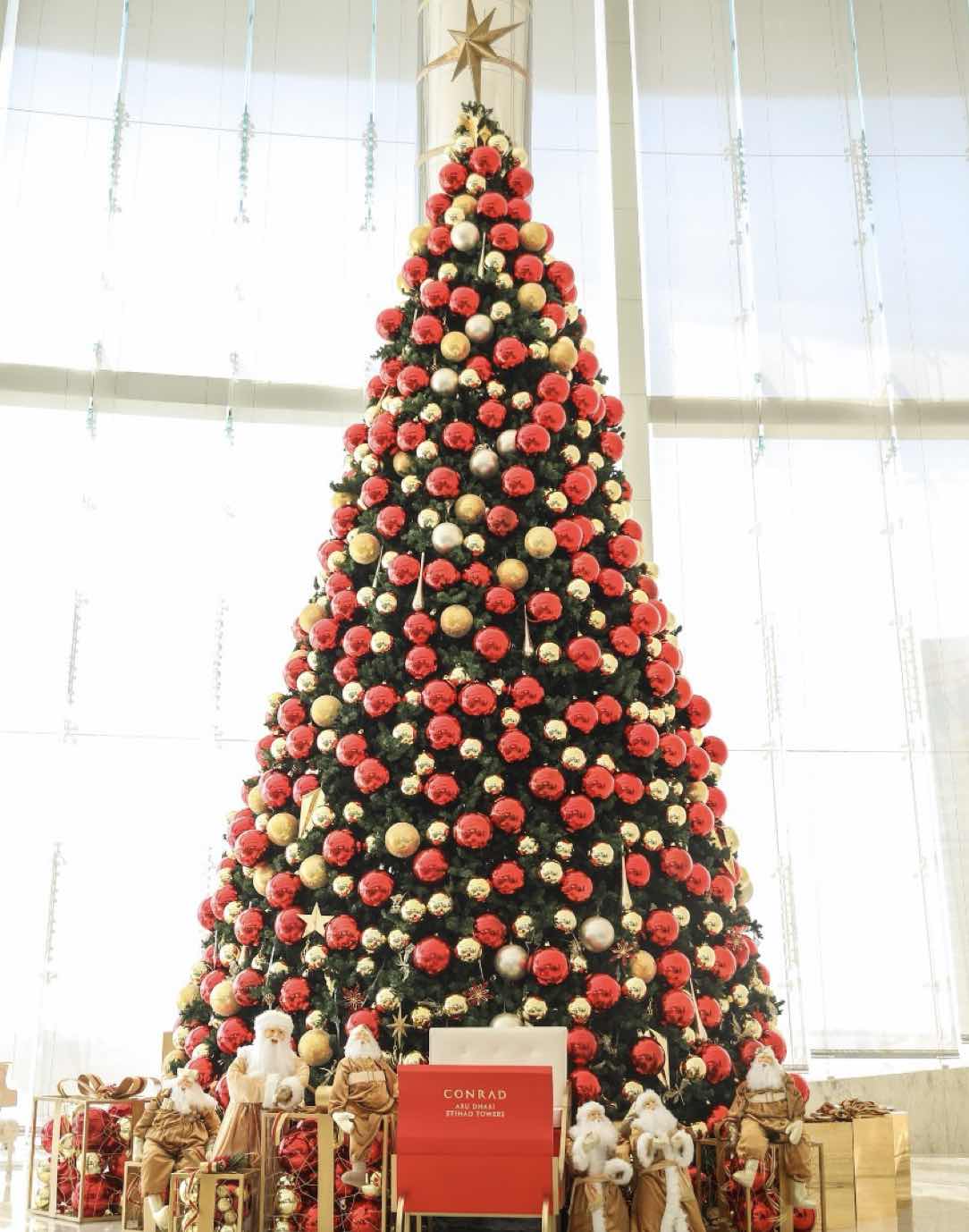 Lets start with the basics in case you had forgotten. Conrad Etihad Towers gives you luxury shopping destinations, just under 1,500 sq meters of glorious spa and wellness space, a private beach and no less than 12 restaurants and bars which makes the spa and wellness even more appealing
Before we get into the eating and drinking Conrad Etihad Towers they have a great live act to be seen and it's the time of year for a bit of theater.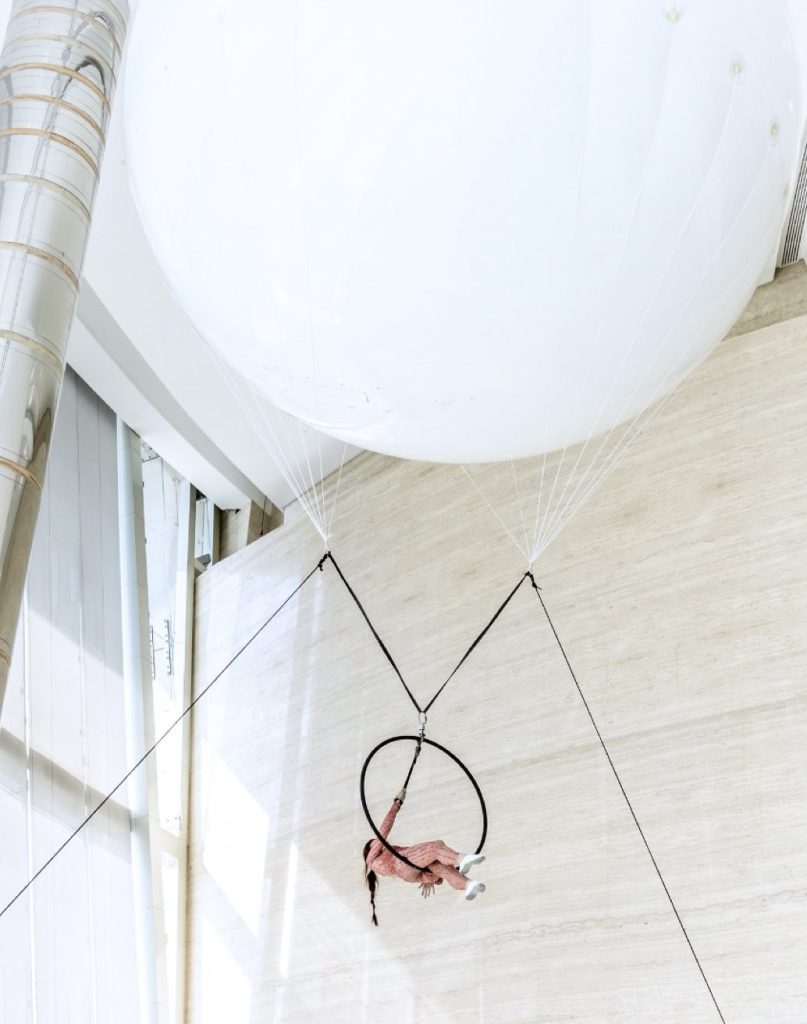 'Up In The Air' is shown twice a day (on the dates below) show times at 3:15pm and another at 11pm. Up In The Air is a Circ du Soleil type of affair with a variety of acts, which all have a narrative telling a story as the show goes on. The best bit? That would be the ballerinas and the hi wire artists performing around a huge helium balloon suspended in the air right in the lobby. You can also expect complimentary access to the Lindt Christmas Market – just don't eat it as Mathew Mullen wont be happy as he is one of the Lindt chocolatiers. Pastry chef Sumeda Palihakkara is also on hand with children, adult and master cooking classes…apparently it might even snow!
Catch the show on the 9th, 10th, 11th, 16th, 17th & 18th, 28th & 29th December
AED 325 per adult l AED 285 per child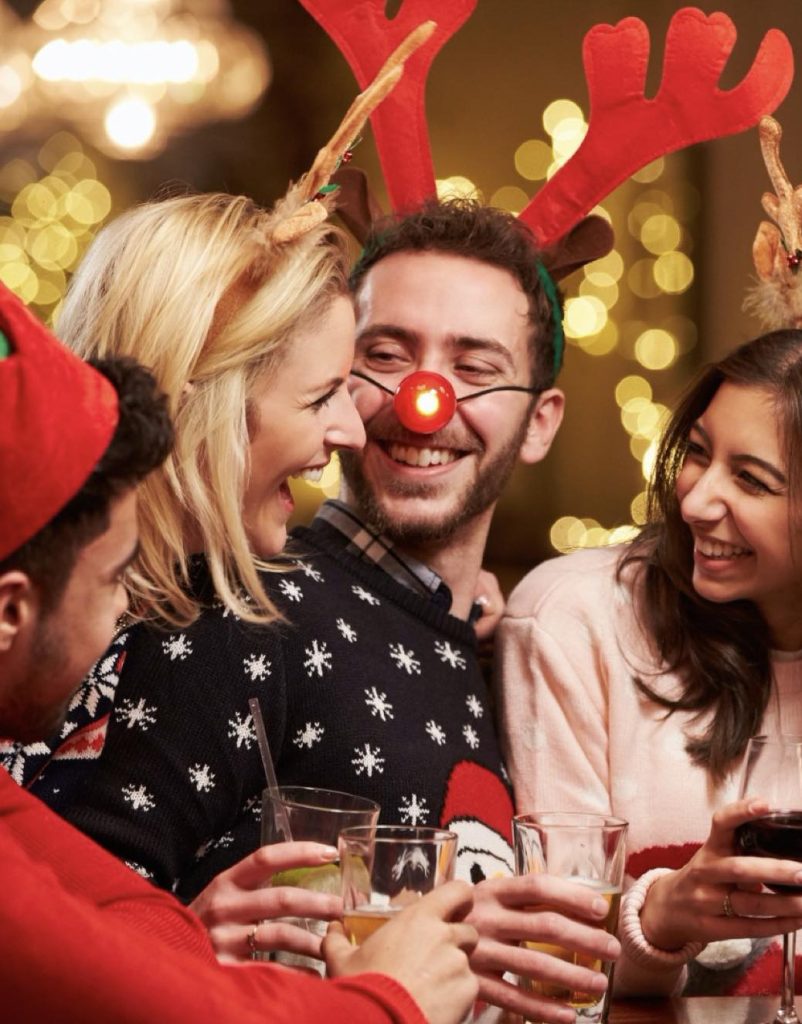 So when Conrad Etiahd Towers goes festive for Christmas and New Year celebrations what can you expect ?
Nahaam & SOLE Mega Christmas Brunch
A well-known brunch with live entertainment with a promised visit from a special someone…maybe you can guess who that might be?
12:30pm – 4:00pm
AED 525 Soft Beverages | AED 625 House Beverages
AED 725 Brut Bubbly l AED 825 Pink Bubbly
AED 200 Kids 6-12, free for kids below 6
VaKaVa Fiesta Christmas Brunch
Chef Richards heads the helm of VaKaVa. Expect vibrant flavours and experience dinning from Mexico, Argentina, Brazil and Peru. Off course there is a Christmas brunch too
VakaVa is an adults only (brunch) which can help provide a welcome break. Full table serve and again live entertainment
2:00pm – 7:00pm
AED 350 Soft Beverages | AED 650 House Beverages
Le Petit Chef
Transport yourself to a world of clumsy, culinary creations with Le Petit Chef,
a state-of-the-art food experience, with a tasty five-course menu.
Times are – 1:30pm, 6:30pm & 9:00pm
AED 385 Le Petit Classic or Vegetarian l AED 545 Le Grand l AED 249 Kids
Observation Deck at 300 The best place to take the strain off your feet and have well-earned ciup of tea, festiver tea no less
2:00pm – 6:00pm
Festive Inspired Afternoon Tea
AED 250 per person
Ray's Bar
Cocktails on the 62nd floor and you can continue the after-brunch party in Ray's with beverage packages from AED 165 per person inclusive of 3 beverages
5:00pm – 1:00am
Tori No Su l Li Beirut
À la carte menu from the mixed grill middle eastern home of Conrad Etihad Towers
7:00pm – 11:00pm
Last but not least …
Maybe it's a home affair this year and we understand why. Conrad Etihad Towers to the rescue with the Christmas festive take away and leave all the cooking to them under their 'Festive Unhampered' promotion
So what's on offer?
Whole Turkey
Turkey Chipolatas, Herb Roasted Potatoes, Parsnips and Carrots, Brussels Sprouts,
Sage and Apricot Bread Stuffing
Turkey Gravy and Cranberry Jelly
AED 950 (Serves 10 guests)
Or
Marinated Whole Roasted Beef Ribeye
Herb Roasted Potatoes, Parsnips and Carrots, Brussels Sprouts, Turkey Chipolatas, Sage and Apricot Bread Stuffing, Thyme-Infused Jus
AED 950 (Serves 10 guests)
**
Christmas Pudding (600g)
With Vanilla Sauce or Brandy Sauce
AED 85
12 Pieces Minced Pies
All we need now is a private butler to actually feed us …