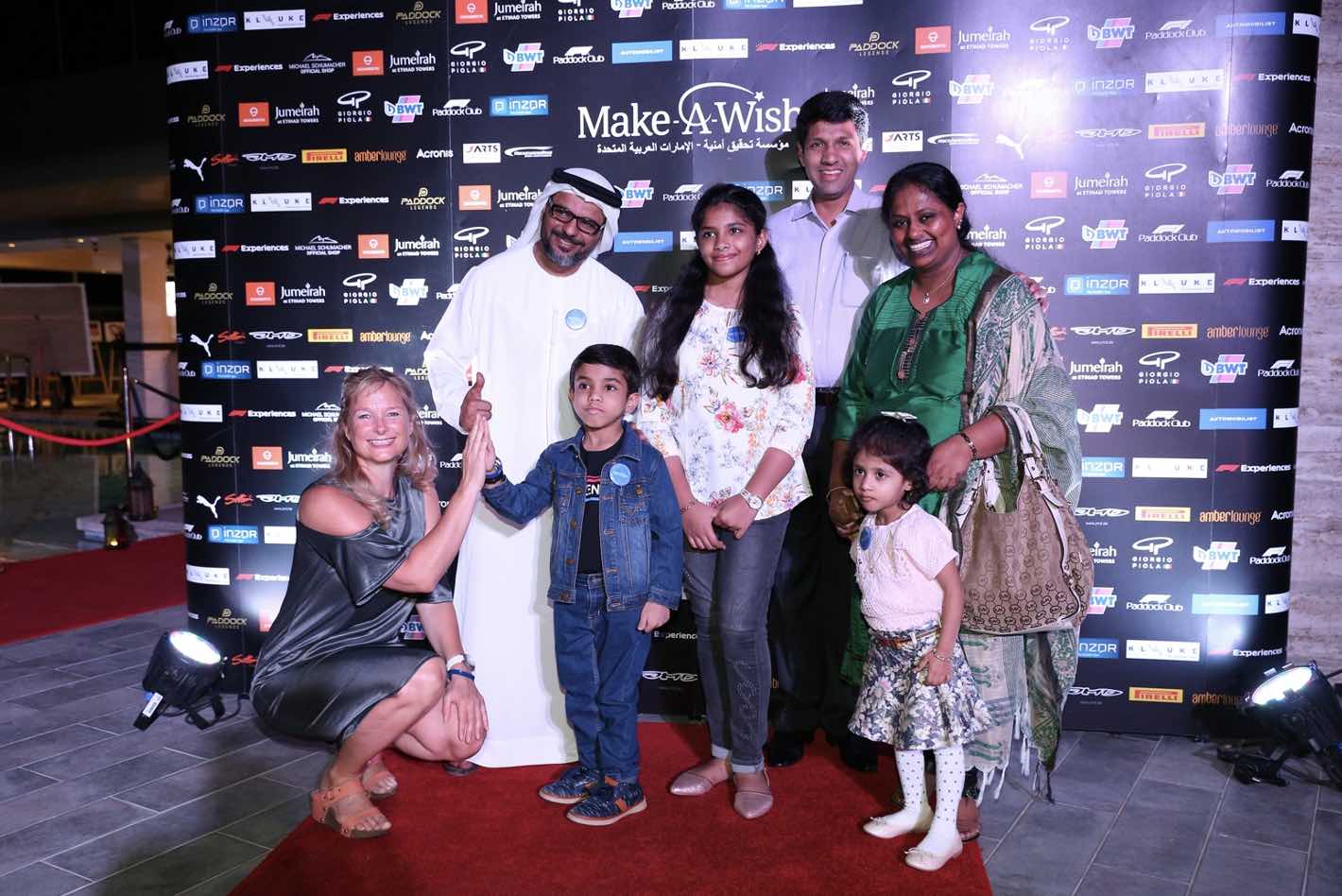 For the special occasion of the FORMULA 1 ETIHAD AIRWAYS ABU DHABI GRAND PRIX 2022, Conrad Abu Dhabi Etihad Towers in partnership with F1™ reporter Inga Stracke will host an exclusive by-invitation-only charity gala supporting Make-A-Wish Foundation® UAE. Thursday November 17 2022, 20:00h at the beautiful beach front of the iconic Conrad Abu Dhabi Etihad Towers Abu Dhabi, UAE, November 10, 2022. Meeting an F1™ driver, attending the Grand Prix™, sitting in a race car, the wishes that Make-A-Wish Foundation® UAE receives when the final race of the F1® calendar comes to Abu Dhabi are not easy ones to fulfil. However, with the help of the racing community, since 2015 a special fundraiser and awareness event by reporter Inga Stracke at the Conrad Abu Dhabi Etihad Towers has become a valued tradition and has helped to make many wishes come true!
Make-A-Wish Foundation's mission is to create life-changing wishes for children with critical illnesses. This charity event has become an Abu Dhabi tradition to kick-off the Grand Prix week, raising valuable funds to help grant wishes and raise awareness for Make-A-Wish Foundation UAE.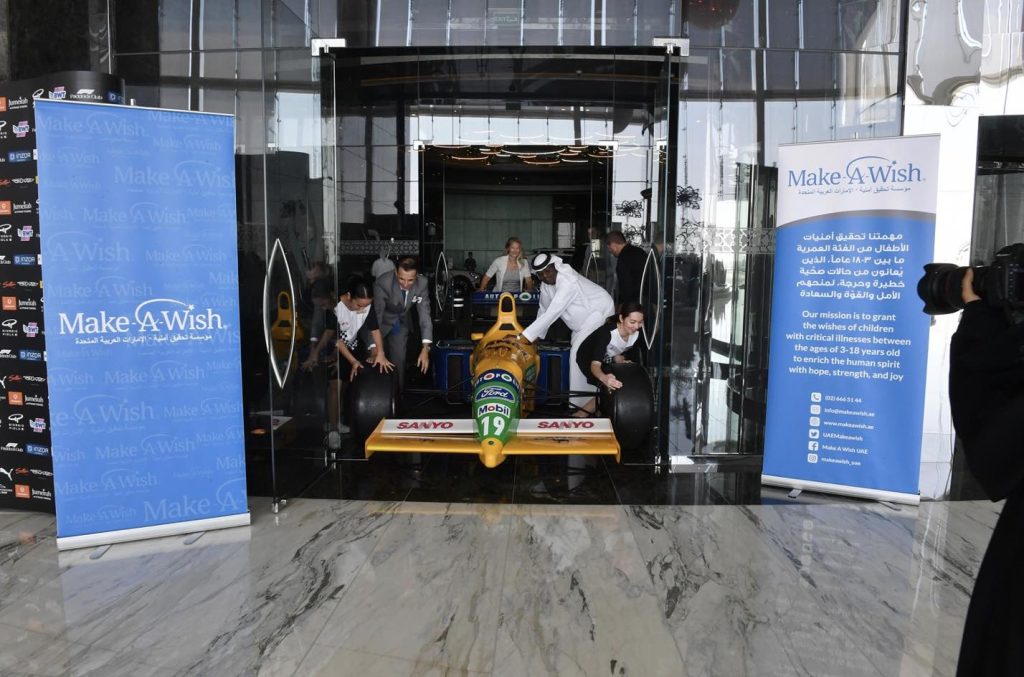 Young Adam got to meet F1 drivers Sergio Perez, Lando Norris and even sit in Robert Kubica's Williams F1 car, having the kind Polish pilot explain him the precious steering wheel. Lilly came as a VIP guest to support the foundation and met two-times World Champion, Red Bull-driver Max Verstappen who came to the fundraiser at the Etihad Towers and kindly signed many autographs for excited guests and supporters. Hosam wanted to meet Lewis Hamilton and dreamt of becoming a racing driver. He even received the top item of the 2018 event's live-auction from the generous highest bidder as a present, the original race suit of FIA safety car driver Bernd Mayländer, signed be Lewis Hamilton and Nico Rosberg. It inspired Hosam so much, that today he has not only finished school and started university, but also has become a passionate part-time racing driver, successfully scoring podium places in his home country Jordan.
"We haven't only granted racing related wishes. With the valuable funds raised at our events, Make-A-Wish Foundation® UAE was also able to grant many other precious wishes that made children smile in times they needed help", tells the event's creator and organizer, F1 reporter Inga Stracke, "we are delighted to announce that BWT will again be supporting our fundraiser. BWT, The Best Water Technology Group is Europe's leading water technology company with the important goal to increase sustainability and reduce the amount of plastic used for drinks bottles."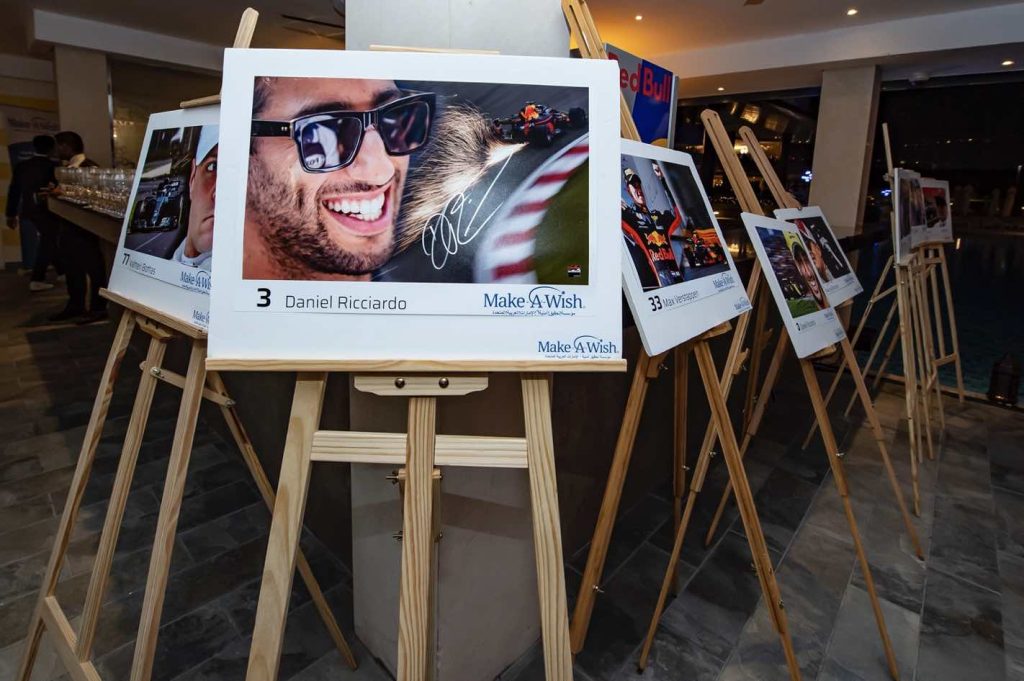 BWT race in F1 with the Alpine F1 Team, former World Champion Fernando Alonso from Spain and Esteban Ocon from France. The BWT Alpine F1 Team are bringing their iconic PINK colour to the world's most famous racetracks.
"We carry our mission "Change the world – sip by sip", supported by our unique and outstanding colour pink, out into the sports world. Our Mission stands for using local water directly out of the tap, filtering and mineralizing it with magnesium, zinc and silicate, by using our patented BWT technology. Therefore, you are doing something good for your body and also for the environment, because of avoiding the transport and disposal of millions of single-use plastic bottles," says BWT CMO Lutz Hübner. "It is an honour and a pleasure for us to renew our support for Make A Wish® Foundation UAE. A child's smile is the most precious thing in the world! We look forward to this charity event at the season's final Grand Prix and wish Inga and her team a very successful fundraiser."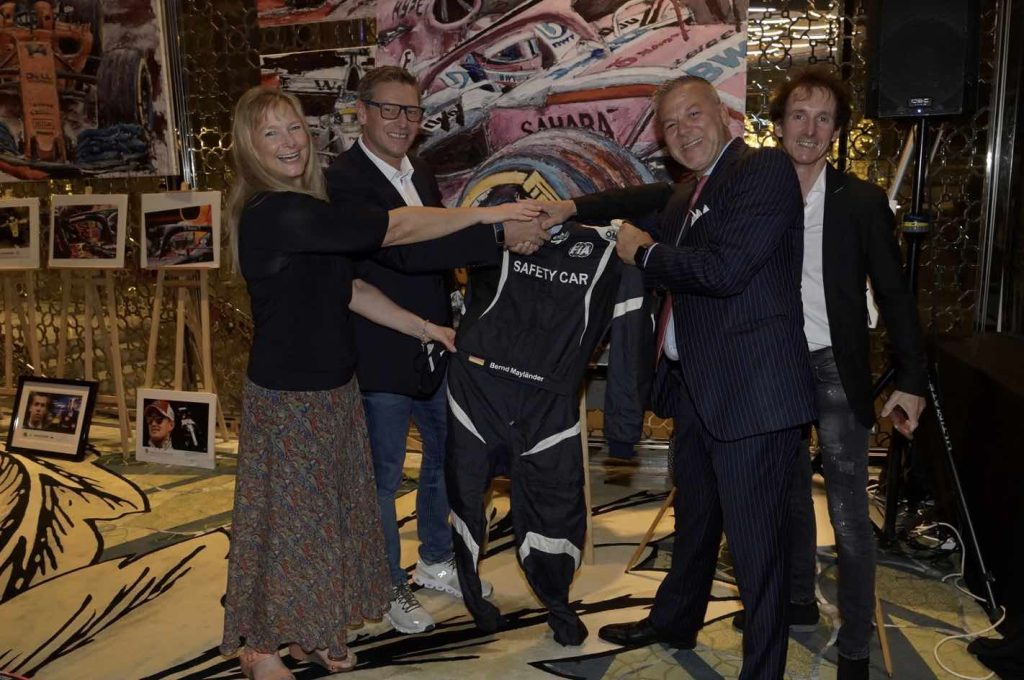 To grant Children's wishes and make them smile, precious memorabilia can be won in an 'every-ticket-wins'-tombola. Selected high-end items such as a signed race suit, Stables Club tickets to F1's famous Paddock Club, original F1 Art and much more are featured in a one-of-a-kind live-auction.
Supporting the overall theme of sustainability and diversity, VIP appearances include famous F1 artist Armin Flossdorf, F1 photographer Mark Sutton, tech and design guru Giorgio Piola and Colombian racing driver Tatiana Calderon. Tatiana has not only been racing in the prestigious US Indy Car Series this season but also is the only female racer in F2, F1's direct feeder series and an incredibly inspiring young woman.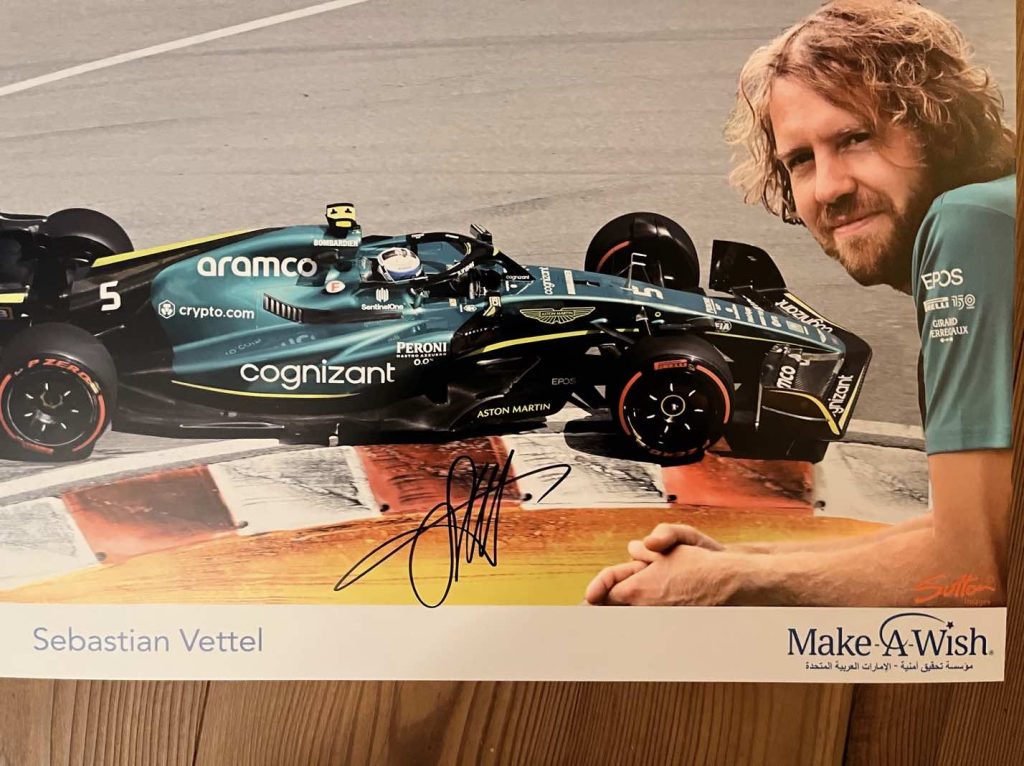 "It has become a heart-warming tradition for us to host the kick-off to the exciting F1 Grand Prix week, bringing the flair of the pinnacle of motor racing into our hotel with a unique event for the good cause. We are delighted to continue to partner with Make A Wish® Foundation UAE, Inga Stracke and the generous event partners from the F1™ community for the cause of raising funds to support such a wonderful charity that enriches children's lives and grants wishes," said Alessandro Redaelli, General Manager, Conrad Abu Dhabi Etihad Towers, "and we welcome the sustainability theme brought to this year's event by BWT."
Make A Wish® Foundation UAE's Chief Executive Officer Hani Alzubaidi said, "We are extremely happy to be part of this prestigious event for the 6th year in Abu Dhabi. The support for this fundraiser is overwhelming and we would like to say thank you to Inga for organising this event and thank BWT to come on board again supporting in helping to make children's wishes come true. The F1 community bring a special touch to our fundraising calendar every year for which we thank them."
Inga Stracke said: "Especially in these days it is important to remember those who need our help, and always have been, already before the Covid virus struck. At the finale of a busy racing season it has become my own tradition to organize this event with Conrad Abu Dhabi Etihad Towers and my friends from the F1 community, namely Formula 1, BWT, Artist Armin Flossdorf, photographer Mark Sutton, Klauke Industries, Schuberth, Stables Club, Georgio Piola, Mika Häkkinen and iNZDR, More than Equal and all our other incredibly wonderful partners."