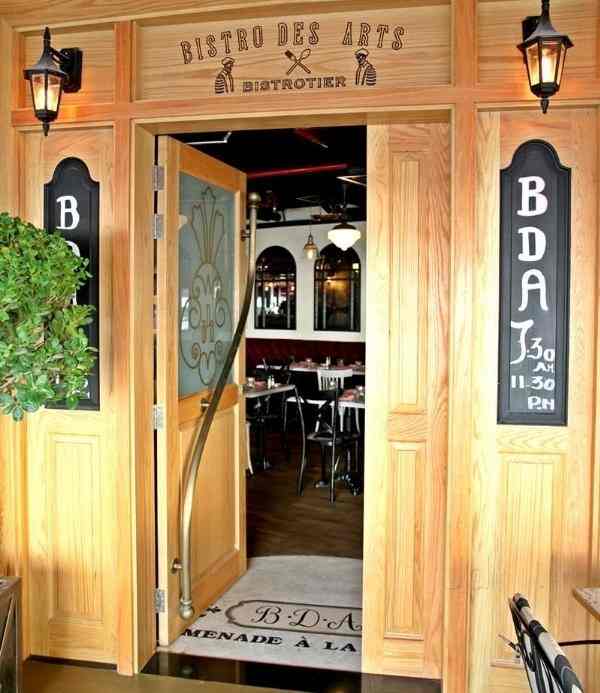 This elegant, charming French bistro in the heart of Dubai Marina has been serving up delightful authentic cuisine as one of Dubai's favourite home-grown concepts. Part of the Address Hotel, yet best accessed via the Marina Mall Promenade, the candlelit restaurant includes an ivy-clad terraced area spilling its tables outside, reminiscent of the busy cobbled streets of Paris, that are close enough to the action, but far enough from the hustle and bustle to relax and enjoy your meal in peace.
Threading our way through the intimately-packed tables to the padded velvet banquette at the back, we were promptly served by charming, ebullient waiters. We opted for their signature Salade De Gambas, which was essentially a fancy prawn cocktail, the prawns of which were fresh and tasty, and the Terrine De Foie Gras with brioche, which was generously portioned and served with marinated sliced fig. For mains the Rossini – another recommendation – was a delicate and succulent fillet of beef with foie gras, truffle sauce and crisp roasted mini potatoes. We also had the Entrecote served in true French style with French fries and a light and fluffy Béarnaise sauce.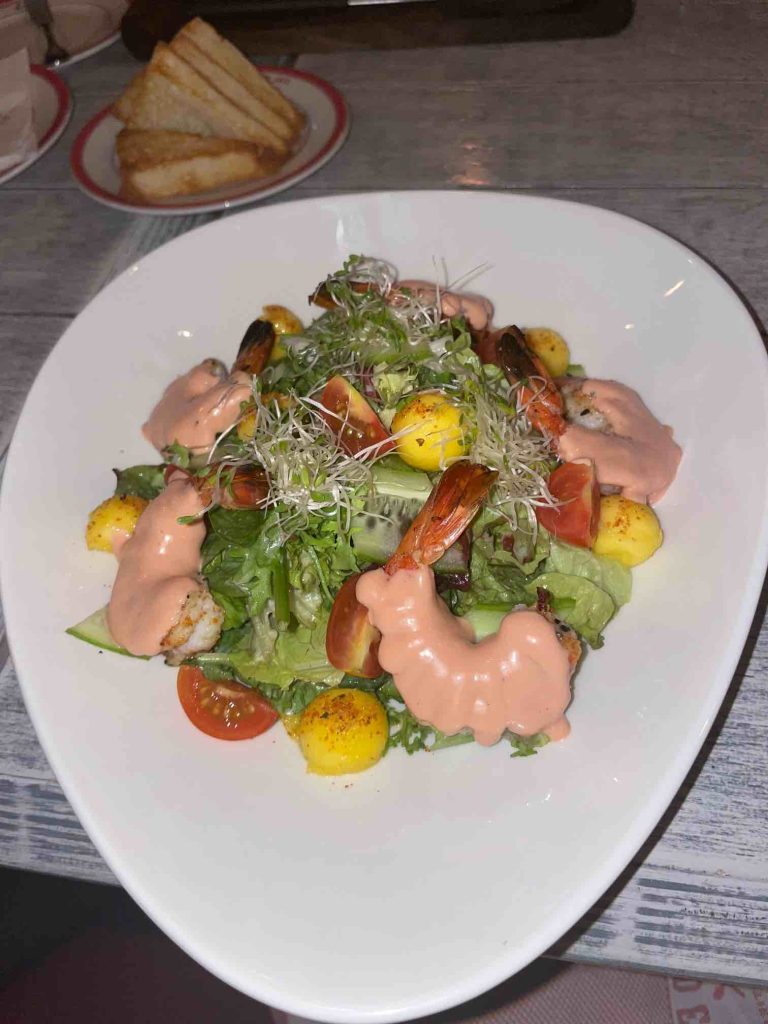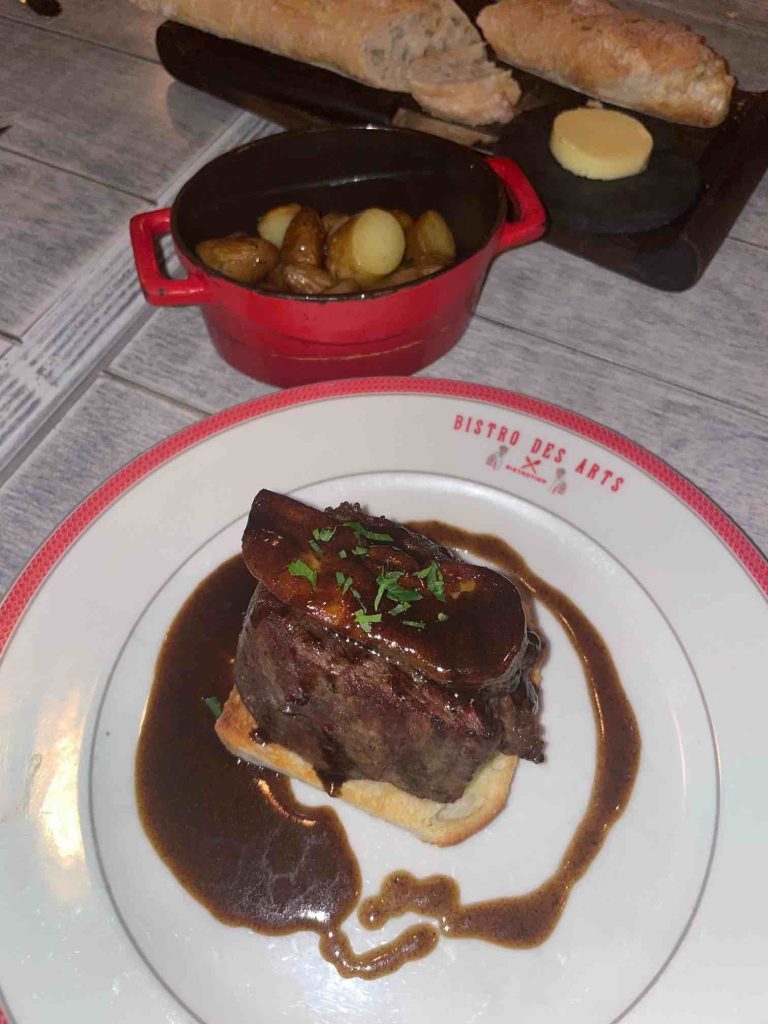 We choose quite heavy main courses as we wanted to sample the steaks, but the menu also had a fish selection including a Dover sole to share, Bouillabaisse and Moules Frites. There was also an intriguing veal rack for two, and the classic Chateaubriand, with sides to choose from including ratatouille, gratin dauphinois and roasted vegetables. For dessert we had a classic Crème Brulee, light and fluffy, and also the Crepes Suzette which was served at the table with a flaming platter of brandy!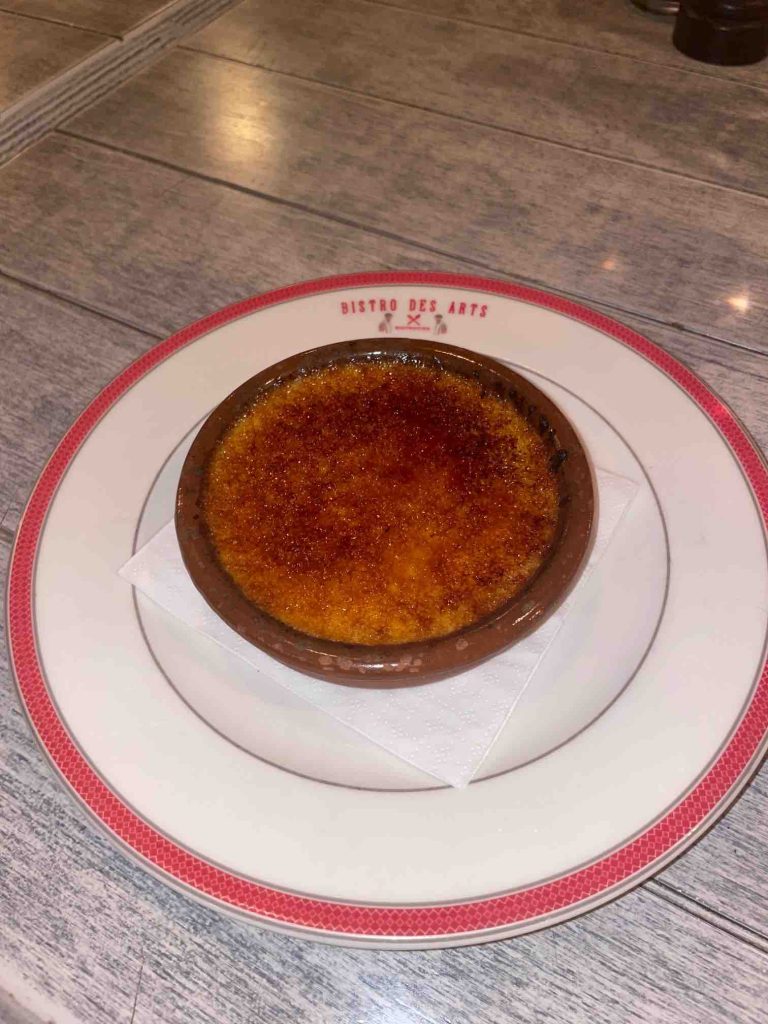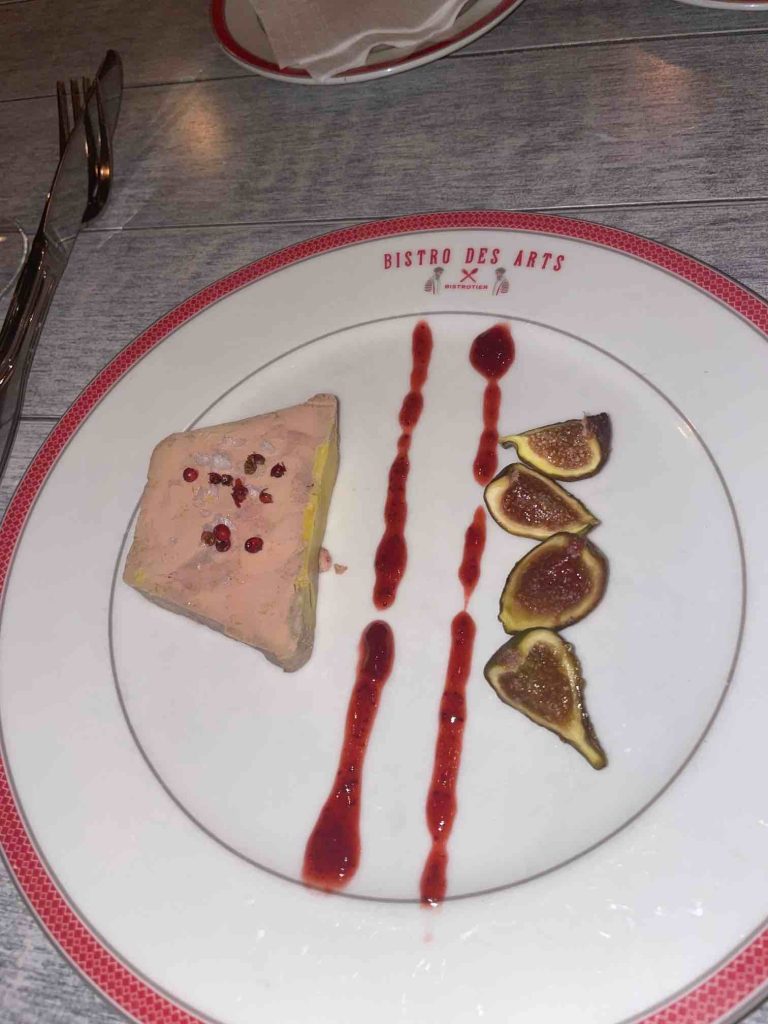 The wine selection at Bistro Des Arts is impressive and the servers all appeared to have basic sommelier knowledge, and were happy to recommend the right tipple to go with our meal. The wine menu is mainly French but has enough variety from other countries – plus a cocktail menu – to keep you amused. We finished our meal with coffees and chats with the waiters; while we weren't officially in the City of Love, our trip to Bistro Des Arts definitely allowed us to feel L'Amour.
Bistro Des Arts is open from breakfast, lunch and dinner, with menus for each including a raw seafood bar, freshly baked bread and pastries, and a Saturday brunch starting at AED 119 + AED 85 including 3 beverages. They also offer themed nights during the week including Wine & Cheese Tuesdays and a special offer for Oysters on Wednesdays.
For reservations call +971 (0)4 551 1576, or book online via www.bistrodesarts.ae