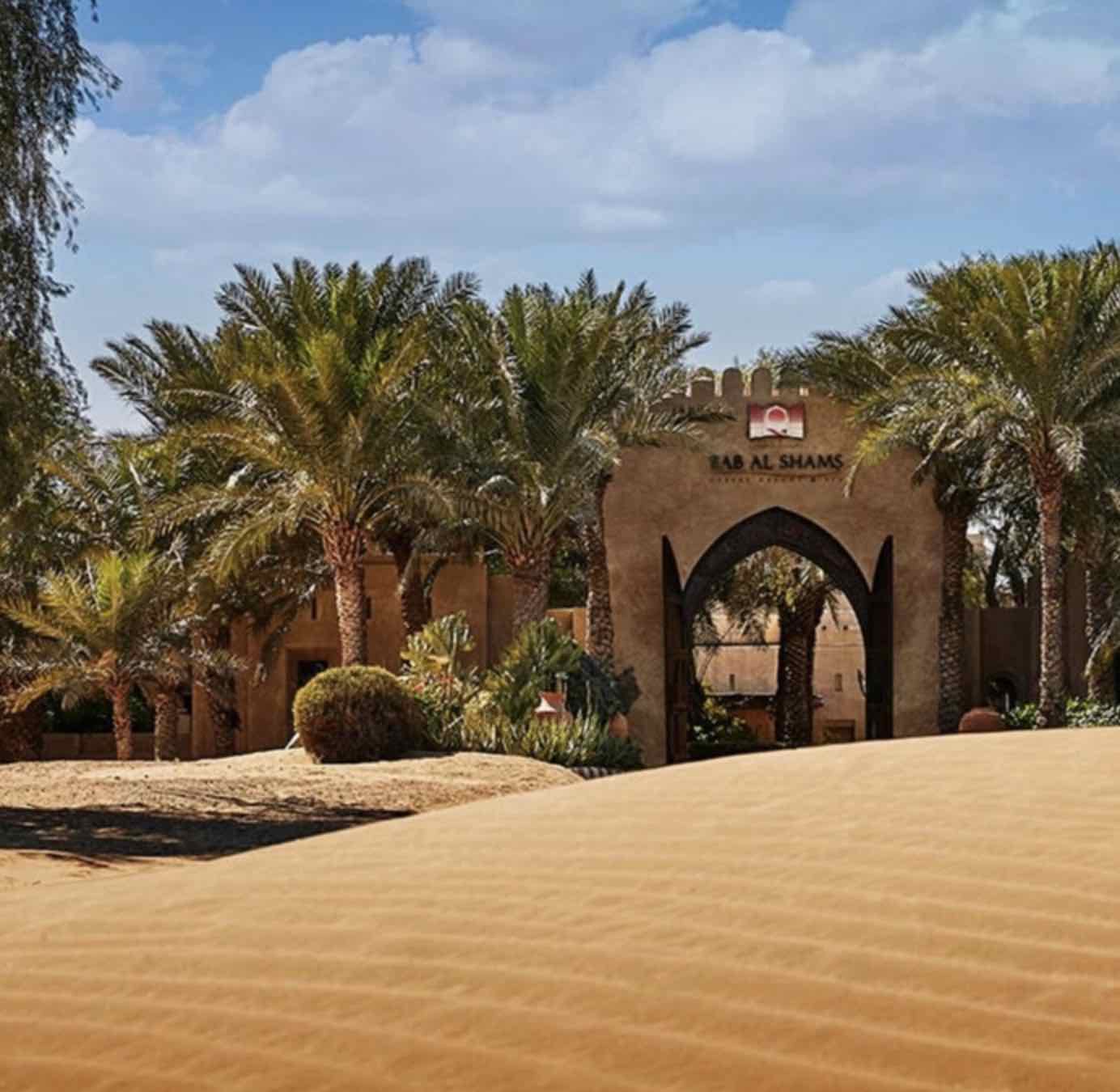 Intriguing secluded private or romantic dining is just 45 mins out of town. The Bab Al Shams Dining Journey makes for a memorably different dining occasion. Or just take time out from the city and indulge yourself for a day. It's worth it!
It may be only 45 minutes from both airports but it's a hidden dining destination that offers a great deal of privacy and romance with its alluring special dining packages.
Here are the four that appeal most to us:
Floating Breakfast & Lunch
Private Dinner and Romantic Dining Packages
Desert Breakfast experience
Masala – a sumptuous and memorable Indian cuisine treat
Take time out out from city life – spend a day in this desert oasis and enjoy very special food.
Dining Experience #1 – Floating Breakfast & Lunch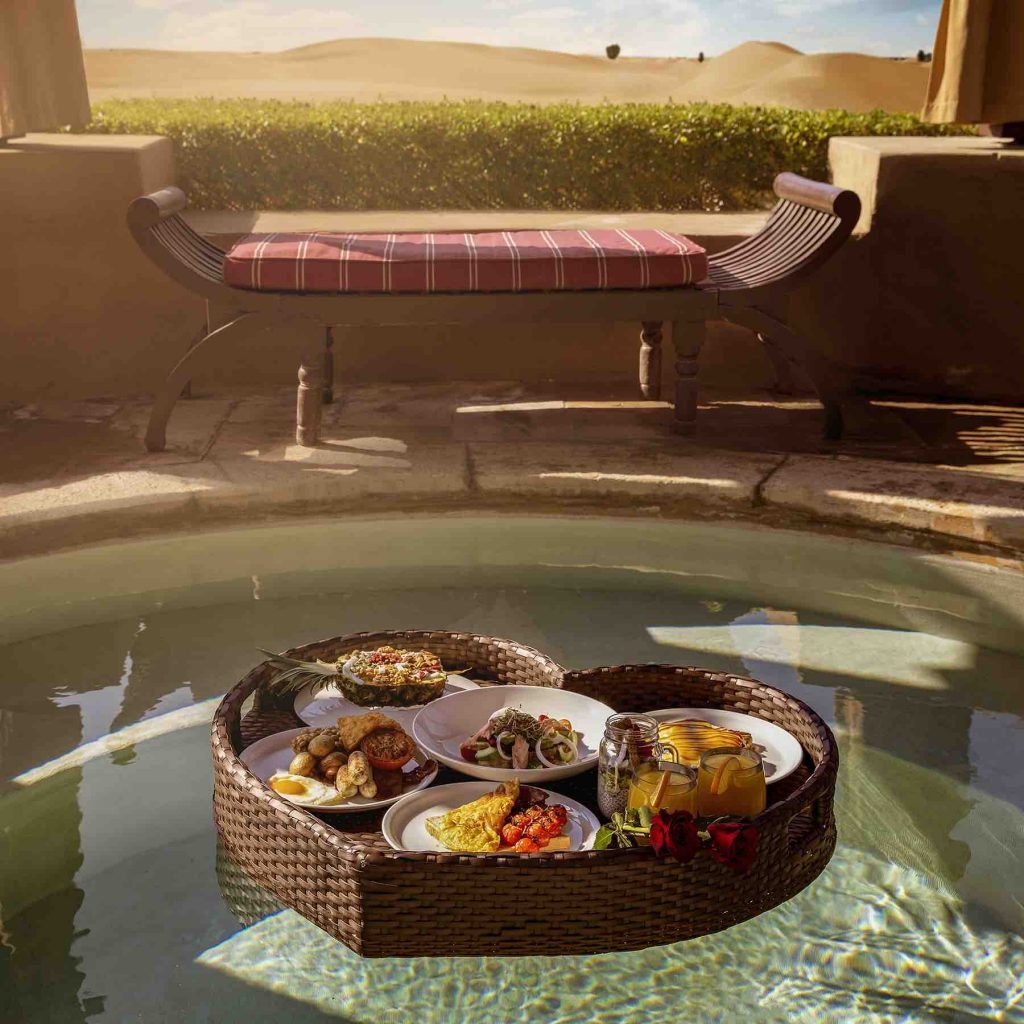 Forget eating on the go! Nothing compares with the lazy luxury of floating in their private plunge pool with your superb breakfast or lunch floating right alongside you on its own cute little raft. This unique treat will stay in you and your guests' memories for a very long time.
Lovely breakfast options include the Ultimate Brekkie – a cooked breakfast with optional cold cuts and cheese, waffles/syrup, and juices amongst others. Or chose the Arabic Dawn or Lean And Clean menus. All delicious and all cooked to a remarkably high standard.
Lunch is even better with a similar theme of 3 cuisines – Mediterranean, Arabic and what we call "Gym-Friendly" with options like salmon, crudités, quinoa and suuperfoods chilli.
Priced at: from AED 500 per couple.
Dining Experience #2 – Private Dinner and Romantic Dining Packages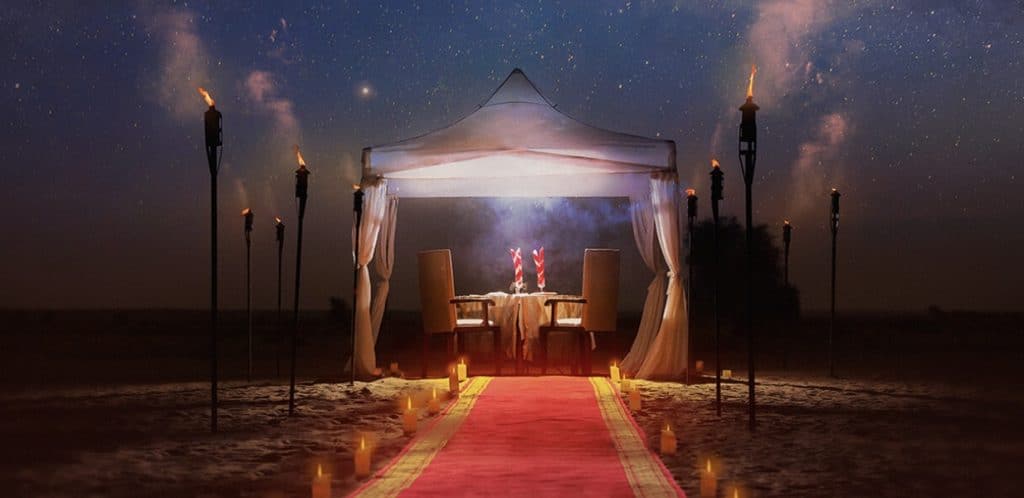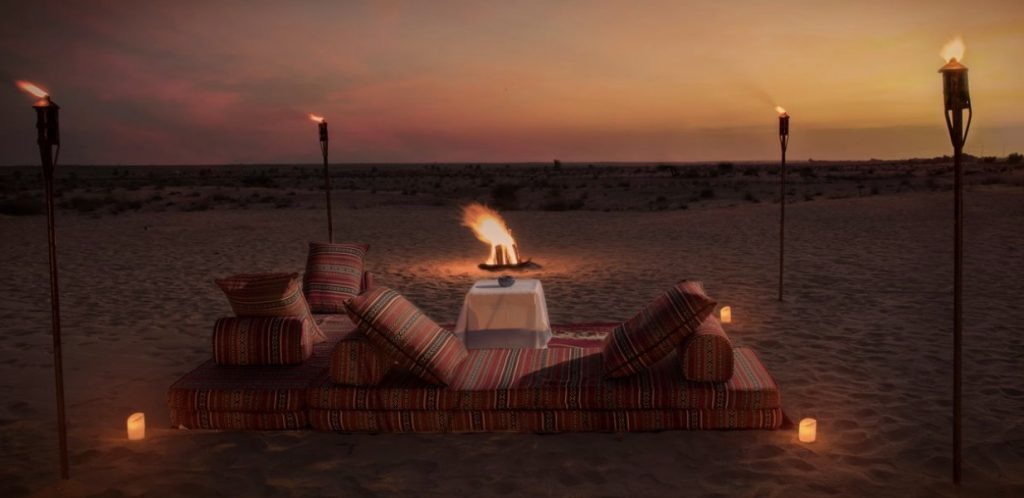 With a little advance notice (48 hrs), they will set up an amazing customised treat in private exclusive dining rooms and terraces that open onto the desert night sky. It's as if you and your guest(s) are completely alone under the sparkling stars.
It can be a bespoke family or group affair or a romantic interlude – the choice is yours.
Choose from multiple packages for a plated meal, sharing family style, or a BBQ with live cooking, all with dedicated private service.
Priced depending on your customised requirements from AED 600-2500 per person.
W: https://babalshams.com/romantic-package  & https://babalshams.com/bespoke-dinner
Dining Experience #3 – Desert Breakfast experience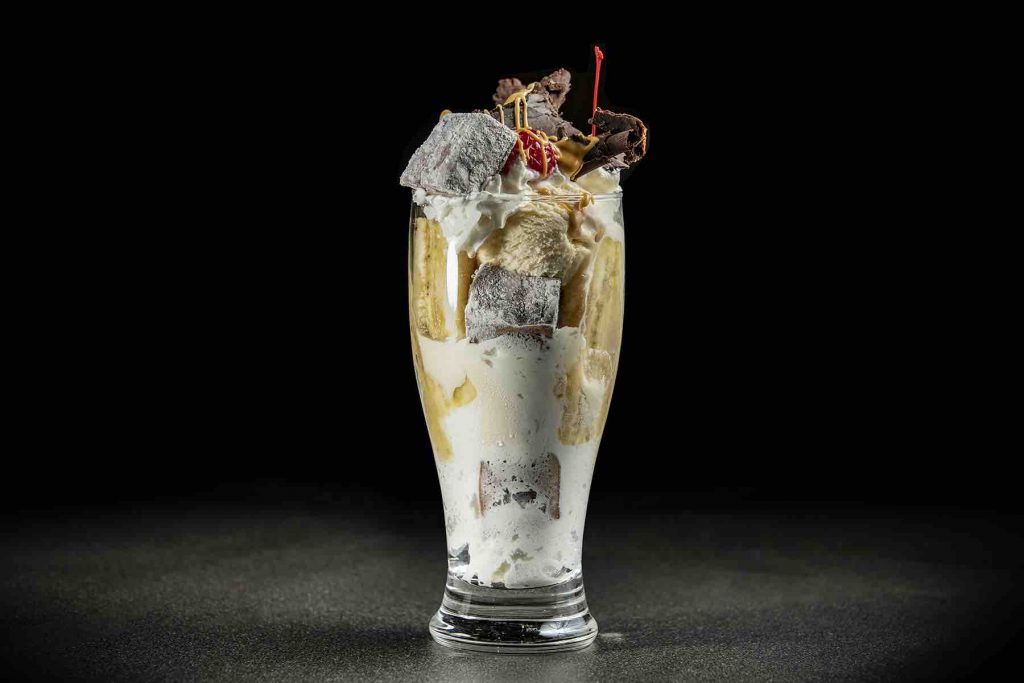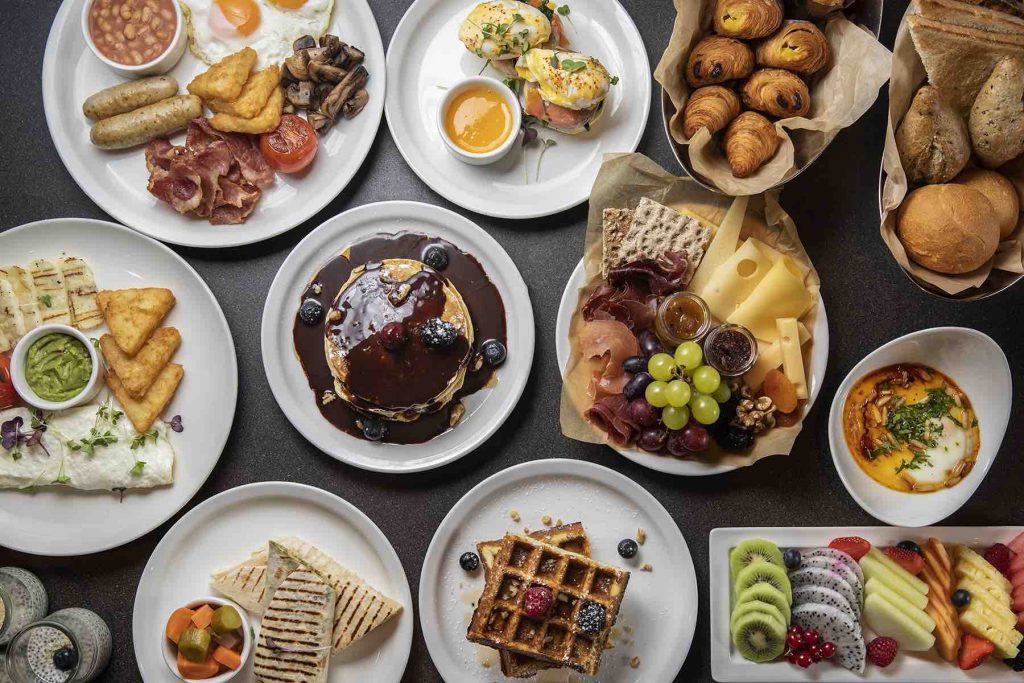 A backdrop of desert dunes sets the scene for breakfast with a difference in their lovely Al Forsan restaurant.
Take your time to enjoy a leisurely and indulgent start to your day with treats like their signature poached eggs Italina Benedicto served on portobello mushrooms with bresaolla and truffle.
Beats our cornflakes hands down any day!
Priced: see the à la carte menu online.
Dining Experience #4 – Masala: sumptuous Indian cuisine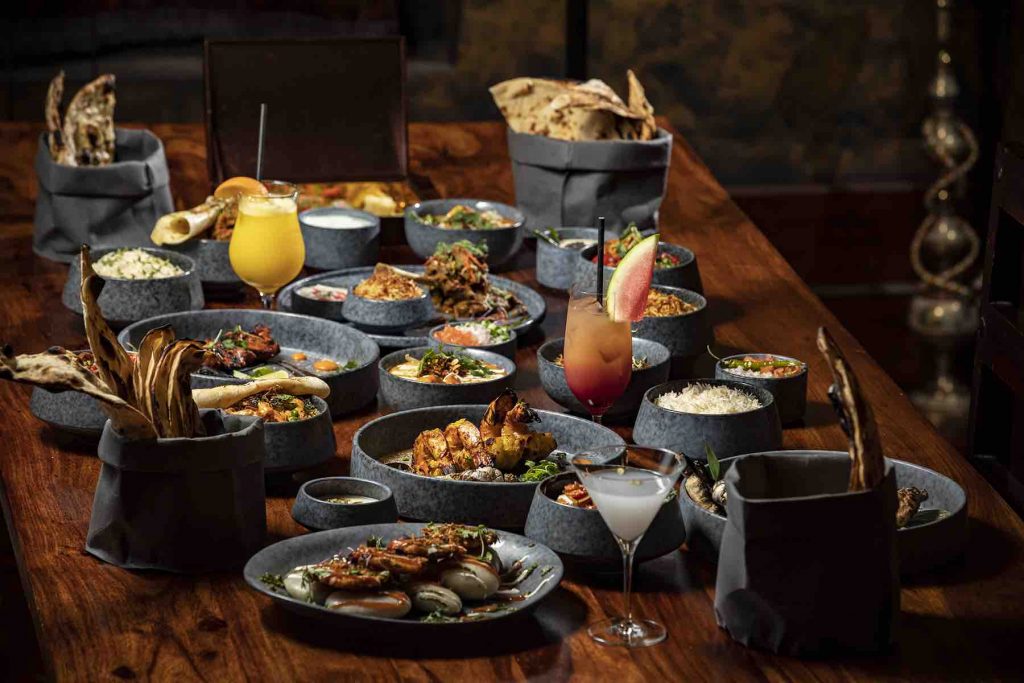 This is really good. The authentic cuisine of Northern India with speciality vegetarian signature dishes either indoor or al fresco as you prefer. Of course the mainstay is traditional Indian tandoor and curries but many more options too – see the menu.
When: Mon-Sat 6pm to midnight. Last food order 11:30pm
Priced: as per the à la carte menu.
A word about the resort itself
The resort offers temperature-controlled pools, archery ranges, falconry exhibitions, camel rides and desert adventures. Outside, its desert ecosystem hosts gazelles, birds, geckos and a cornucopia of wildlife.
See the location map.
FIND OUT MORE:
Email:  BAS.info@meydanhotels.com
WhatsApp: +971565254040
Phone: +97148096194
Insta: @babalshamsdining