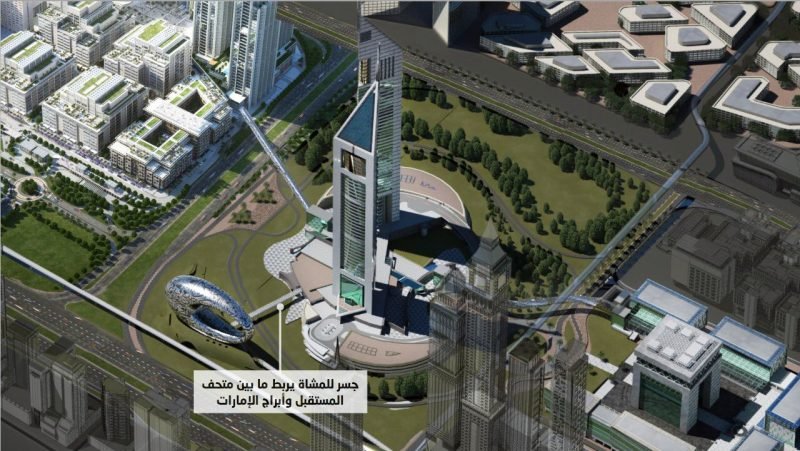 Dubai also aims to achieve Dhs2 trillion in terms of foreign trade volumes by 2025, supported by establishing 50 offices around the world
A new district combining the key commercial and financial hubs in Dubai has been created to support the "new economy" taking shape in Dubai, it was announced on Tuesday.
The 'Dubai Future District' will include the Dubai World Trade Centre (DWTC), Emirates Towers and Dubai International Financial Centre (DIFC) – all directly connected via a bridge 'inspired' by the Museum of the Future.
The announcement was made by UAE Vice President, Prime Minister and Ruler of Dubai Sheikh Mohammed bin Rashid Al Maktoum during the second Dubai Council's meeting.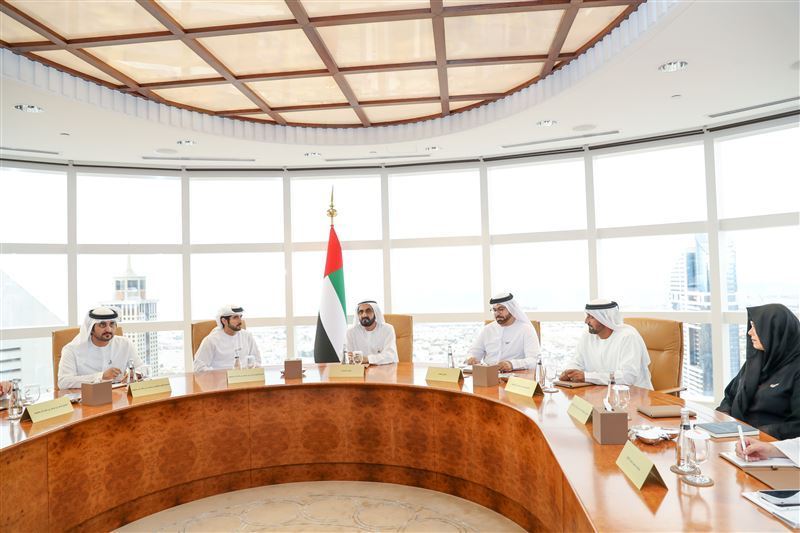 Sheikh Mohammed also announced the launch of an Dhs1bn fund to support new economy companies who will operate out of Dubai Future District, and who have the "potential and foresight" to support the emirate's position as a preferred destination for global talents and entrepreneurs, a statement said.
The new district, along with the new fund, will provide greater financing and legislative facilities and options for businesses.
Sheikh Mohammed said: "Dubai will become the world's capital of the new economy. The new economy will be a major focus on the 50 goals agenda that we seek to achieve in the next five years. The Dubai Council will focus on opening new economic sectors for the emirate and transform its existing sectors."
He also announced a new Dhs2 trillion target for the volume of Dubai's foreign trade by 2025, which will be supported by establishing 50 offices around the world.
"The new Dubai offices for trade and tourism promotion will be based around the world, and the unification of external efforts will carry better results for the Dubai economy," Sheikh Mohammed said.
"I asked that messages be sent to all directors of public departments and public figures in the emirate to submit development proposals to me directly to achieve positive transformations in our path."
He added: "We aim for a major shift in Dubai's foreign trade through stimulation and revitalisation with continuous development of all its logistical, legislative and service tools, in addition to building new international partnerships."
Sultan Ahmed bin Sulayem, group chairman and CEO of DP World, will be responsible for opening up new foreign markets for the emirate, developing the logistics system and improving the competitiveness of local exports.
A new committee will be formed, which will have to present a plan within 30 days of its establishment, the statement said.
The 50 new offices will also promote Dubai's marketing efforts in tourism and investment.
Sheikh Mohammed said: "2020 will be the beginning of a huge developmental leap, and it is the year that will drive us to the next decade with full force."
Overall, 10 initiatives will be launched in the coming period to support the economy of the future, the statement said. They include –
1. The Dubai Future Economy fund, an Dhs1bn fund for future economy entrepreneurs in Dubai and the region which will provide support and facilities needed by tech startups in their early stages.
2. Office of Future Economy Companies is the second initiative, in which an office for future economy companies will be established and tasked with issuing special five-year residency visas to future entrepreneurs. It will also issue licences for innovative projects, provide banking facilities, offer legal services, and provide flexible work spaces, training services and workshops.
3. Legislative licences will be offered to future economic entrepreneurs to test their innovations in designated areas that will serve as pilot areas, through the legislative laboratory and District 2071. Examples include an autonomous car trial area, a drone trial area for civilian use, an AI trial area in hospitals and an augmented and virtual reality trial area in malls.
4. Reduced housing prices for future economy pioneers. Under this initiative, future economy entrepreneurs can avail housing options at a unit price lesser than Dhs3,000 per month. For this purpose, District 2071 will partner with real estate developers to provide housing options at the targeted price.
5. A unified platform for financing and consulting future economy entrepreneurs. Through this initiative, space will be allocated within District 2071 as a unified platform for many entrepreneurs, experts and investors in the future economy, so that future economy companies can obtain the funding and consultations necessary to start and expand their activities through this platform.
6. New stock exchange for future economy companies is the sixth initiative. Under the umbrella of DIFC, a stock exchange allocated for future economy companies will allow them to obtain financing and raise capital in a more flexible system. To reduce the burden of IPO procedures, the exchange will aim to provide the necessary infrastructure for future economy companies, to motivate investors and their shares' trading, while facilitating the ways of selling their investment shares, the statement said.
7. The formation of the largest incubators and accelerators. This space will be the largest incubator of its kind in the MENA region to assist future economy companies in their initial founding stages, by providing training in innovation and developing prototypes, in addition to providing an opportunity to benefit from the network of partners and available facilities.
8. The Future Economy Research Centre – the eighth initiative – will contribute to the design of applied research through several specialised laboratories (in the field of robotics, artificial intelligence, etc.) so that the centre will form a platform for scientific research and the joint cooperation with government and private sectors.
9. Graduating future economy companies from national universities. The programme is aimed at cultivating the culture of entrepreneurship and encouraging students of government and private universities in the country to set up future economy companies. The programme will provide services such as allocating workspaces, providing mentoring and guidance, educational materials, as well as opportunities to obtain grants and funding from government and private agencies.
10. International conferences on the economy and companies of the future will see the Dubai Future District host international events and conferences seeking to provide global platforms for future economy leaders to communicate through, explore growth prospects and present their projects to a larger audience.