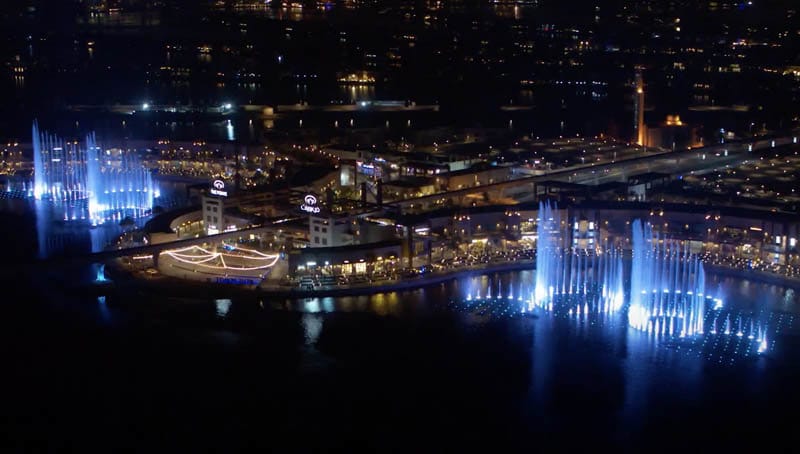 The world's largest fountain
The world's largest fountain is set to open later this month, on Dubai's Palm Jumeirah.
The Pointe's Palm Fountains will officially start on October 22nd, and will attempt to win the coveted Guinness World Record as the tallest fountain in the world. That means when complete, these fountains will be bigger than the ones at The Dubai Mall, which were inspired by the dancing fountains from Las Vegas' Bellagio Hotel.
The fountains will shoot water more than 100-metres into the air, and will be set to music and LED lights. The fountain shows will have a grand total of 20 three-minute shows, that will run from 7 pm every half hour.
The fountains are situated right at the end of the Palm Jumeirah's 'trunk', overlooking the Atlantis Dubai. Guests can enjoy the show either from The Pointe's walkways or while sat in one of the many restaurants that overlook the fountains.
Nakheel will officially unveil the fountain and attempt the world record on October 22. The Pointe will be putting on quite the show, including live entertainment, fireworks, and free LED wristbands.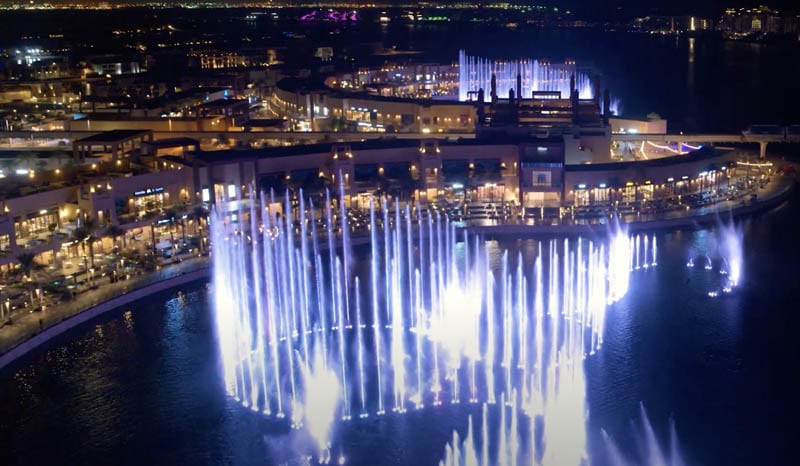 Guests can register for the event or just turn up on the day (but keep in mind, social distancing measures will be in place).