Further Afield
Travel
Now Booking – Exploring Paradise 4-night family package at Maldives Full Moon Resort & Spa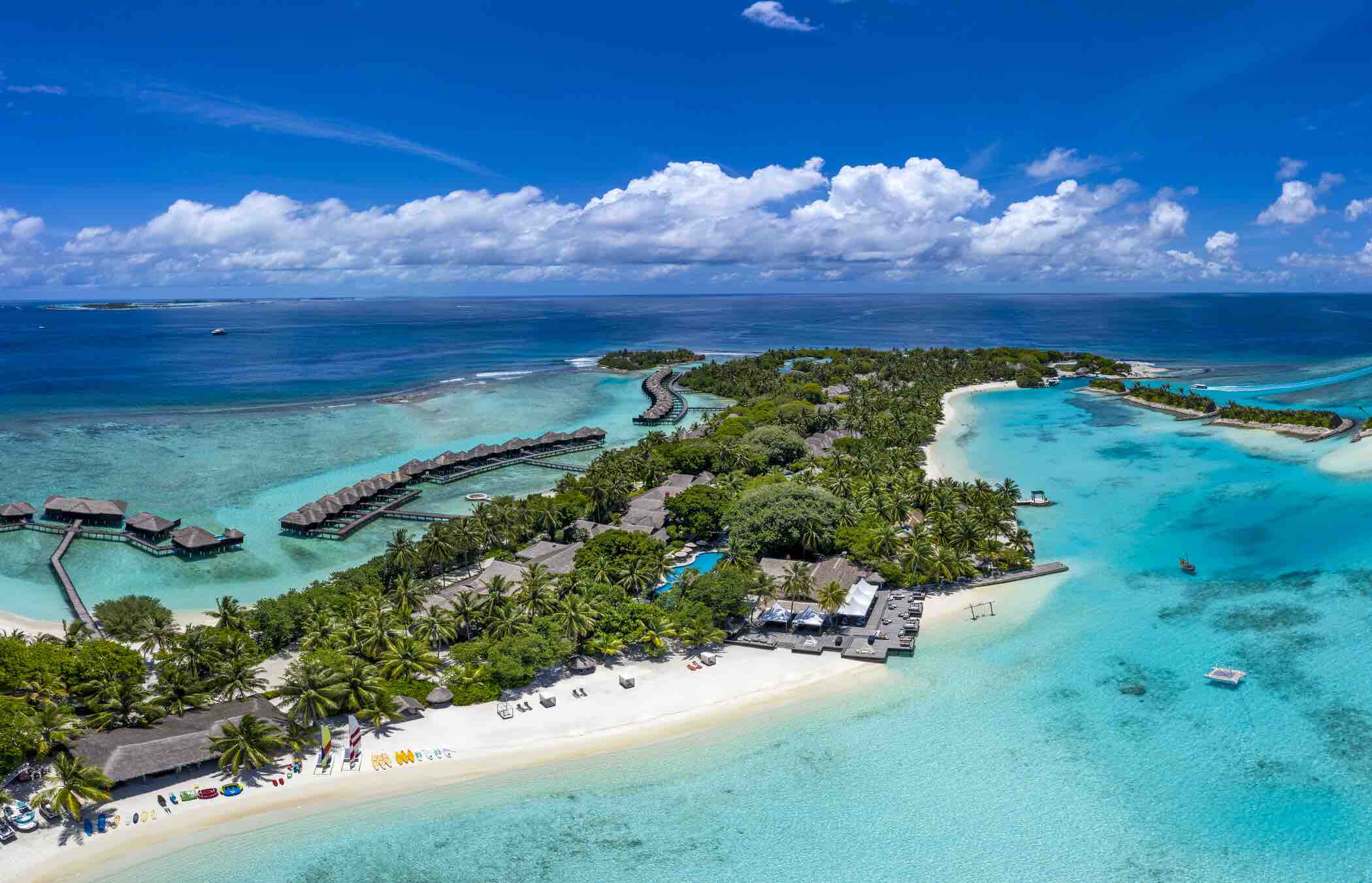 A special new 4-night family package welcomes guests back to the Maldives Full Moon Resort & Spa from Oct 1st. Exploring Paradise encapsulates everything that's great about this marvellous holiday destination. It's perfectly safe too.
This stunningly beautiful island resort hotel reopens on October 1st. You can book ahead now.
There is nowhere in the world quite like the Maldives – a chain of 26 atolls, each a lush emerald gem ringed by pristine white beaches set against a turquoise blue backdrop of rolling ocean.
Sheraton Maldives Full Moon Resort & Spa sits on the private Furana island in North Male Atoll, and you can experience it with their new 4-night Exploring Paradise package for a truly memorable family holiday.
Special Offer – Exploring Paradise 4-night package
Transfer by a thrilling complimentary 15-minute speedboat ride from Malé International Airport.
Spend 4 nights in a Cottage with Pool or Water Bungalow with Pool or Two-Bedroom Water Suite, from $2,500 including breakfast, lunch and dinner each day.
Enjoy 7 unique restaurants and bars and 3 outdoor tropical fresh water pools along with a whole host of tropical island activities. Great for keeping the kids occupied while you relax.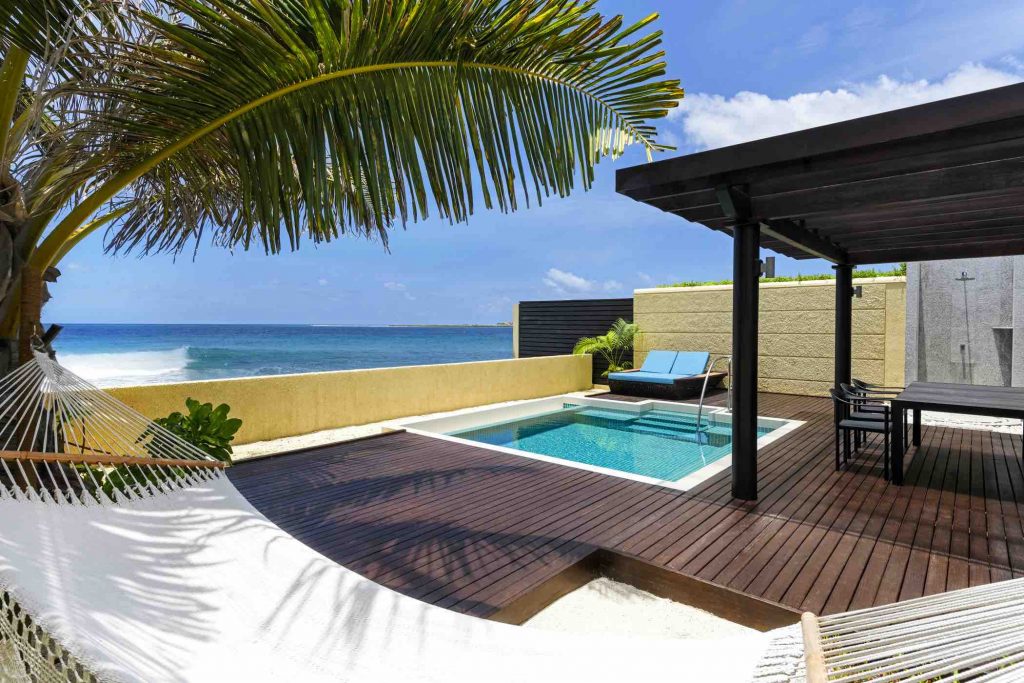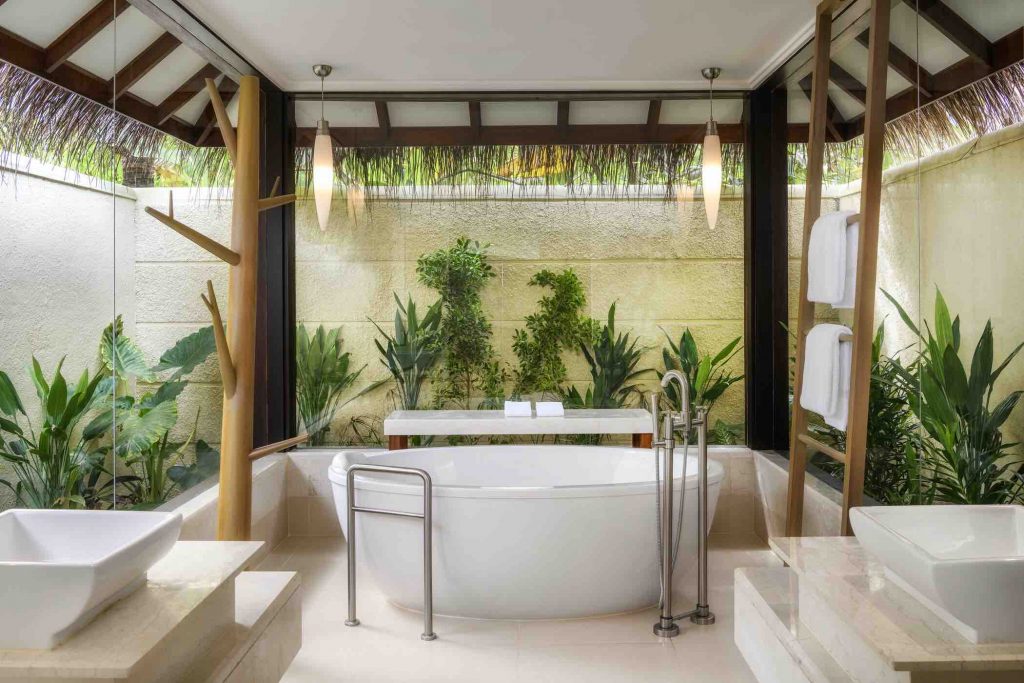 Your health & safety is their top priority – here's why
The Marriott group took the Covid threat really seriously. They dedicated a team of specialists (Marriott Cleanliness Council "Commitment to Clean" Protocol) to devise the best possible programme of sanitisation and precautions as well as staff training.
It's a team of in-house and outside experts in food and water safety, hygiene & infection prevention, and hotel operations. It monitors and evolves processes that continually focus on the health and safety of guests and workers.
You will see some visible results with hand sanitising stations, surfaces cleaned with greater frequency using hospital-grade disinfectants, partitions at check-in, disinfecting wipes in your room, and much more.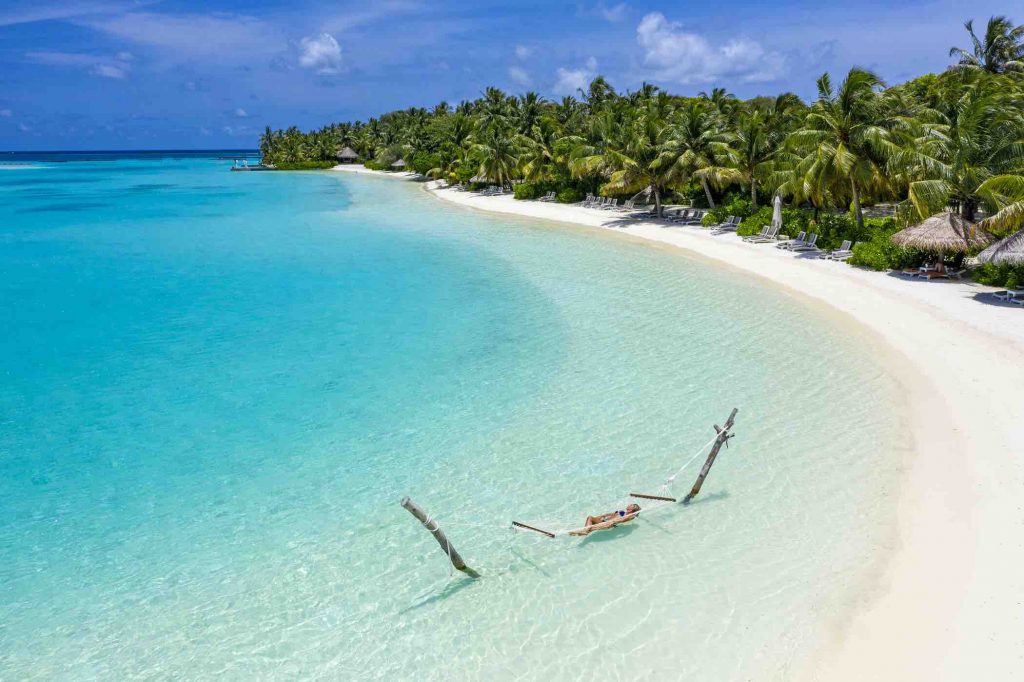 Side-by-Side Family Programme
Specially designed to heighten the fun and enjoyment of a Maldives holiday for families, these organised events maximise togetherness through exploring things like:
Walkthrough tour of two local islands for a sense of local culture and lifestyle. Then a picnic lunch on the beach.
Guided snorkelling tour that showcases the colourful underwater life and huge variety of fish. Parents can stretch out on the white sand while the children build sand castles, followed by a sandbank picnic lunch.
Family day spa especially good for mothers and daughters where kids can create their own spa treatment with a DIY Kids Facial Station.
Coral fragment planting with an experienced marine biologist gets everybody involved with the resort's coral regeneration project to help rebuild bleached coral. Your contribution is tagged and you can follow its progress online and with bi-annual updates from their team. It's cool, educational and absolutely fascinating.
Things that make an Exploring Paradise holiday at Full Moon so special
Imagine you and the children happily enjoying breakfast in your own plunge pool followed by beach-volleyball, shark feeding or a dolphin-watching cruise. They are the stuff of great and happy memories.
The dolphins are really playful and you get to see them on an exhilarating journey by Dhoni, a traditional Maldives boat.
There is loads more to do too – swimming, kayaking, diving, cookery class, practicing yoga, and exploring the surrounding of lush tropical gardens, white sandy beaches and crystal-clear waters.
The spa is on its own island where you learn how to make traditional healing remedies from all-natural ingredients and make your own edible facemask (parents can retreat for a rejuvenating massage!)
It keeps on winning prestigious awards
Sheraton has been delivering sophisticated and thoughtful amenities and services since 1937 in over 400 locations and 70+ countries and is a Marriott Classic Premium brand.
Sheraton Maldives Full Moon Resort & Spa recently completed a $20 Million renovation to make what was a superb destination even more spectacular.
In June it landed not one but three prestigious awards: it was crowned the Regal winner of "World Class Family Resort" & "World Class Island Resort" as well as the Royal winner of "World Class Private Island Resort" by 2020 MUSE Hotel Awards.
It gained recognition from TripAdvisor in August with their Traveller's Choice Awards placing it in the "Top 10% of hospitality businesses around the globe". In addition, thousands of Luxury Lifestyle Magazine readers ranked the resort in the Top 10 of the Best Luxury Beach Resorts and Dining Experiences in Maldives. In essence, it exudes genuine 5-star luxury and quality.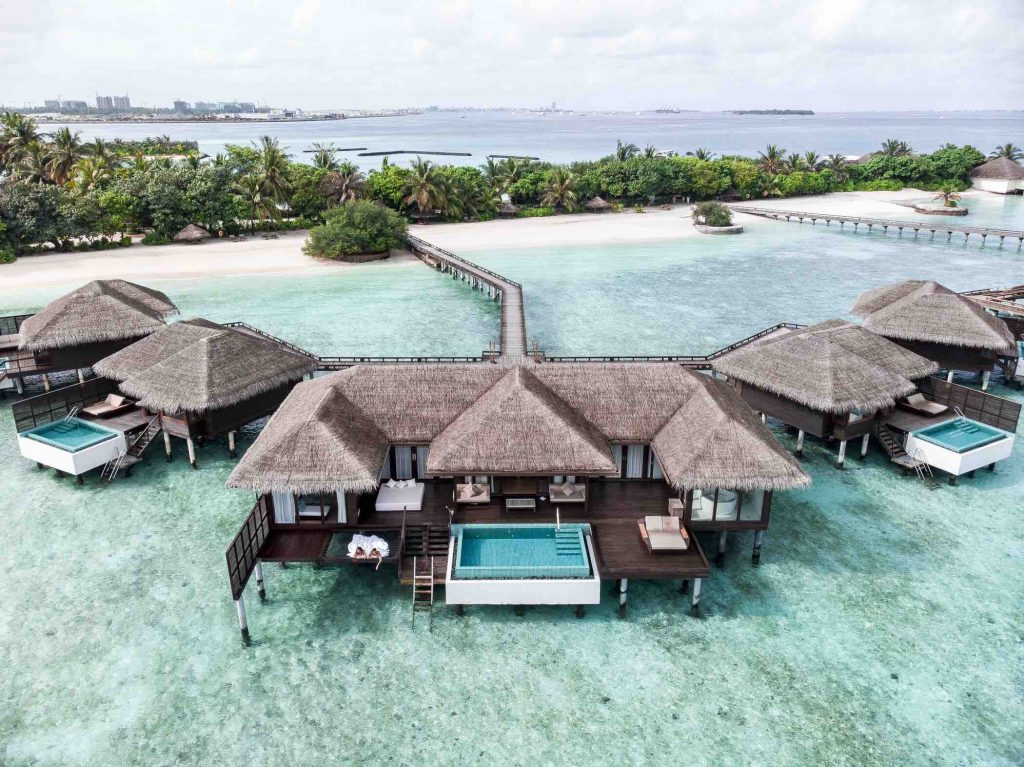 Find out more
Where: Sheraton Maldives Full Moon Resort & Spa, Furanafushi Island, North Malé Atoll, Republic of Maldives, 08240
When: from Oct 1st to Dec 24
Website: https://www.marriott.com/hotels/travel/mlesi-sheraton-maldives-full-moon-resort-and-spa/
Exploring Paradise 4-night package: https://www.marriott.com/hotels/hotel-deals/details/mlesi-sheraton-maldives-full-moon-resort-and-spa/1355835
Until visitor arrivals begin to return to normal in the coming months, the resort's outlets will re-open following a scaled plan, initially offering guests the choice of Feast (international buffet), Anchorage Bar & Restaurant (Mediterranean cuisine and pizza bar) and Kakuni Bar.
Reservations:
Phone toll-free from UAE: 80062774688
Phone Direct: +9606642010