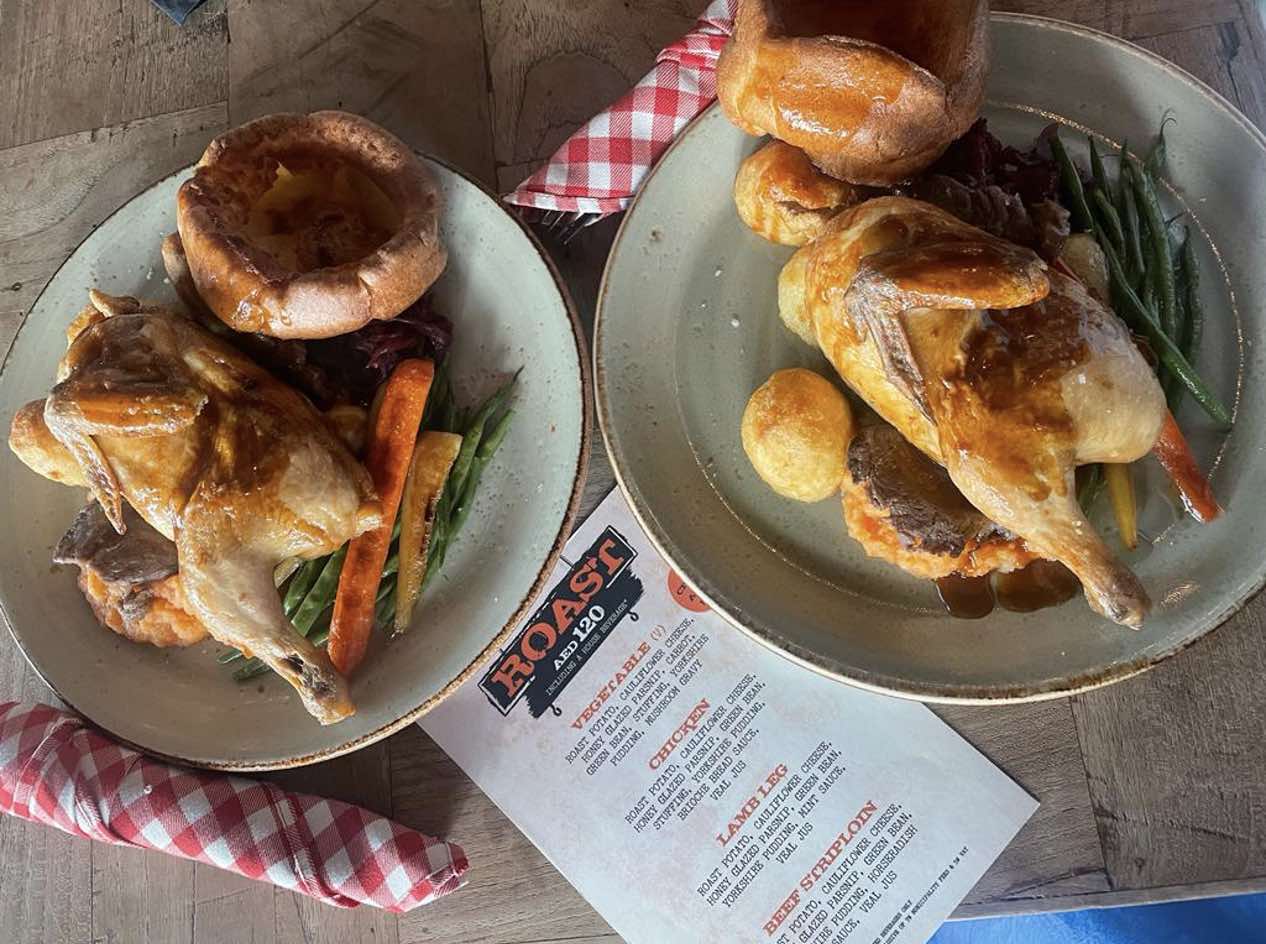 What did most British, Scottish, and Irish used to say they miss most when they come to Dubai? Of course, a good Sunday Roast.
Well now in Dubai there are plenty of places doing Sunday Roasts and at Lock Stock & Barrel JBR you can get a great one from 2-10pm every Sunday.
I had not pictured LSB to be a place that would serve good roasts. Let's face it LSB is one brilliant night out with live bands, DJ's and a crowd that is always up for it but a Roast? They also run a summer brunch which we haven't tried but we will just as soon as summer rolls around again – we will be there. However, in short, the Roast at LSB was very good let me tell you more…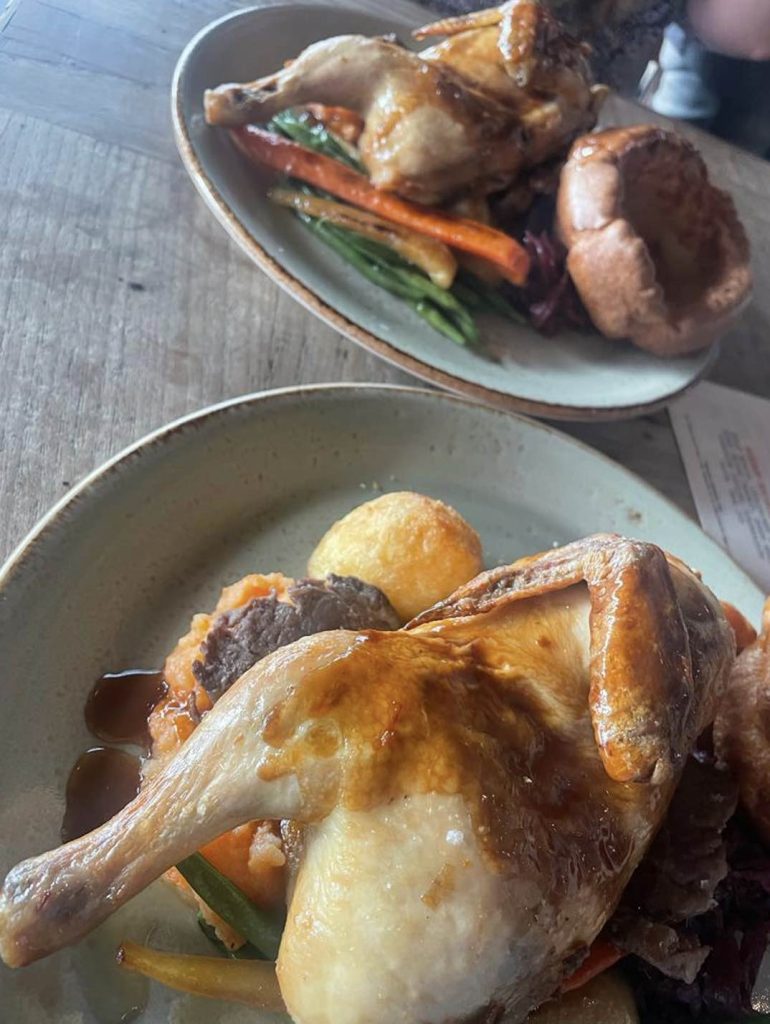 For the roast, you can choose two meats from chicken, lamb, and beef. At this moment I was already impressed as most roasts you have an option of just one. I went for chicken and beef whilst my partner chose beef and lamb. To make matters even better the roast comes with delicious vegetables including gorgeous roast potatoes but also unlimited Yorkshire Puddings. Now roast potatoes can derail a good roast if they are not done well enough or just not enough of them. In this case both was just right
The team were great on the food and brought us extra Yorkshires (as promised) and gravy, so we were very satisfied.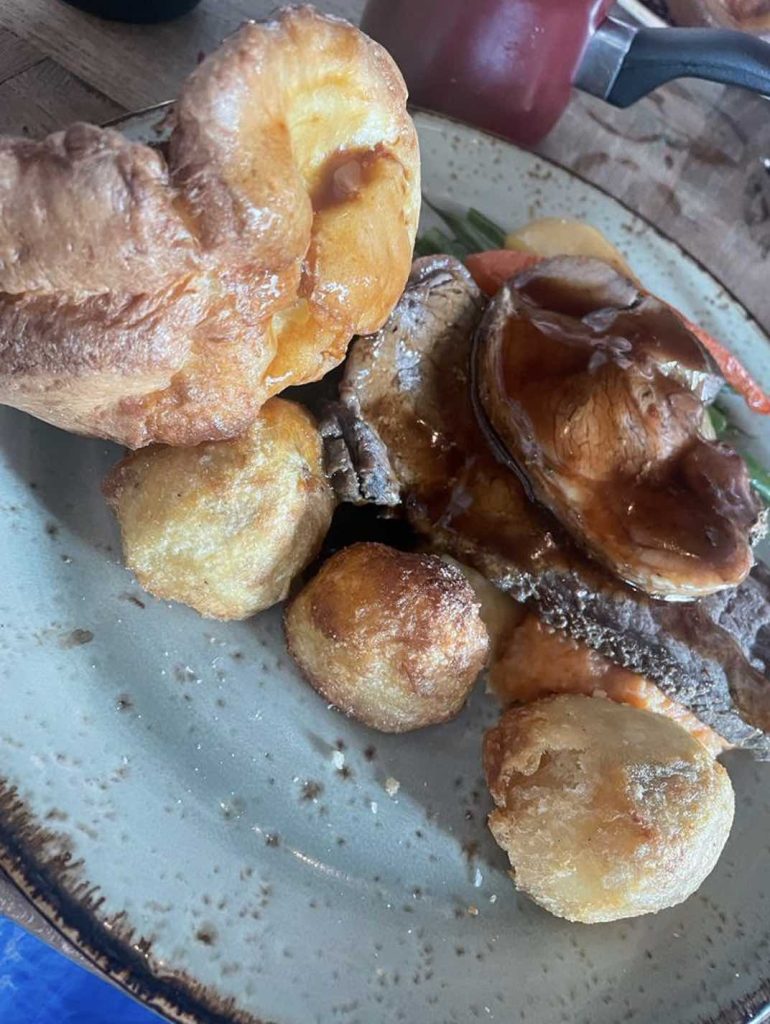 Add to that the location is easy and at the back of LSB there is a window overlooking the beach with a pool table for those wanting a bit of action to go along with the food. There are screens showing the sport so it's a nice way to spend a Sunday afternoon. If you are looking for a good roast for good value in a nice venue, then this is place for you. Is this the best Roast in Dubai? We don't know but it's a mission we will adopt. What roast fans must do is go to LSB and check it out, This Insider highly recommends it.
LSB Sunday Roast 2pm to 10pm, 2 meats, unlimited Yorkshire puddings and one beverage included AED120