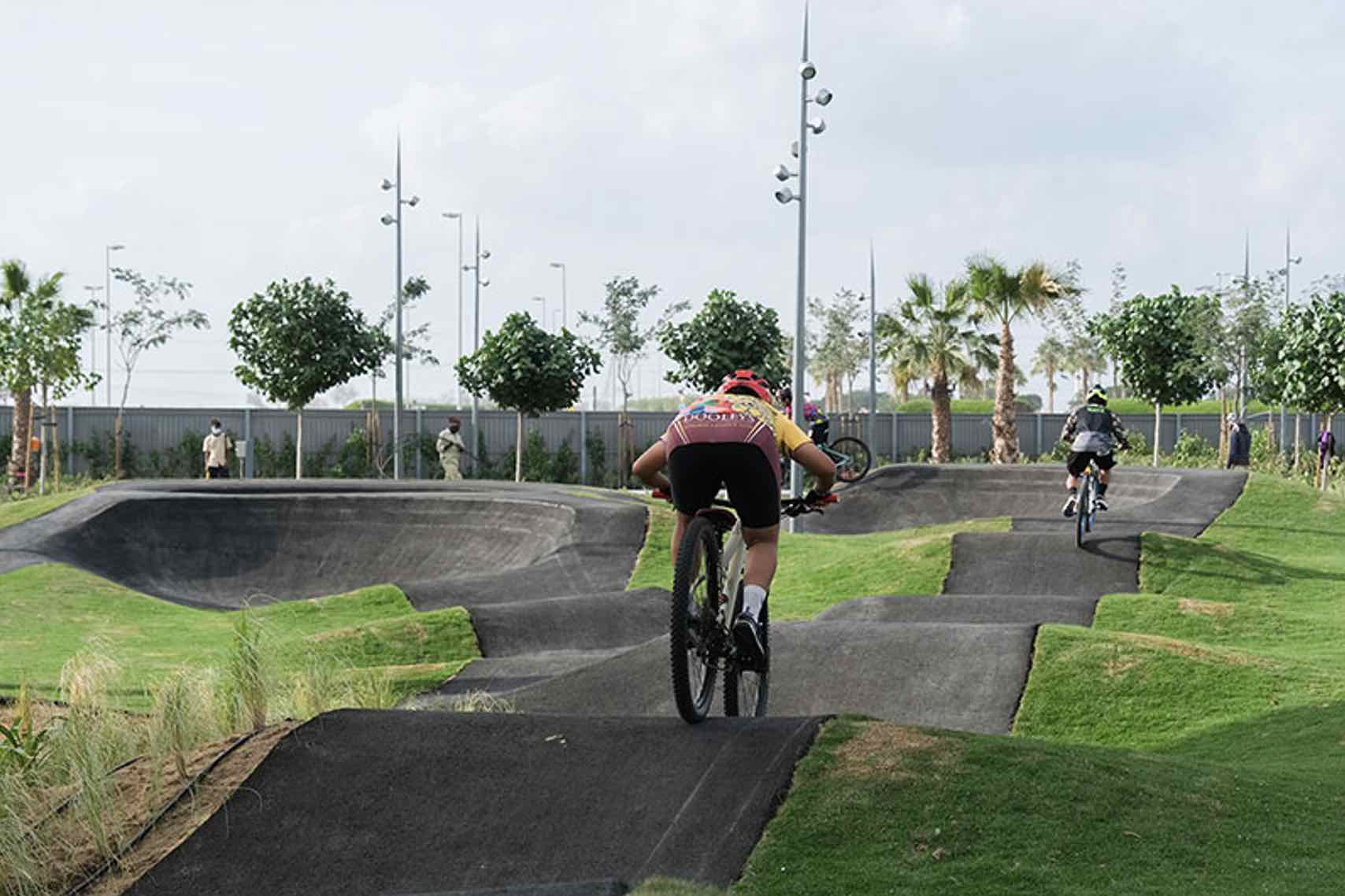 The new Meydan skate park is friendly to all sets of wheels. Bring your BMX, turn up with your roller blades, or arrive on your skateboard for a maximum day out of all wheels are welcome fun
Pump track is new and in partnership with XDubai. Measuring over 1,200 sq metres there is plenty of track space for any and all who dare to flex their skills 'on track'
The park actually comprises two separate tracks, so rest assured there is no danger of being completely flattened when you're starting out as a newbie. One is for beginners and the other for the more advanced rider or skater. Can you go and hangout for night time skates we hear you ask?. Yes you can, Pump Park is fully illuminated at night.
The space has everything bikers, skaters and bladers could need as visitors can rent protective gear and equipment from the XDubai shop, at the homegrown cycling store LOOP or the bicycle rental store BikeOn.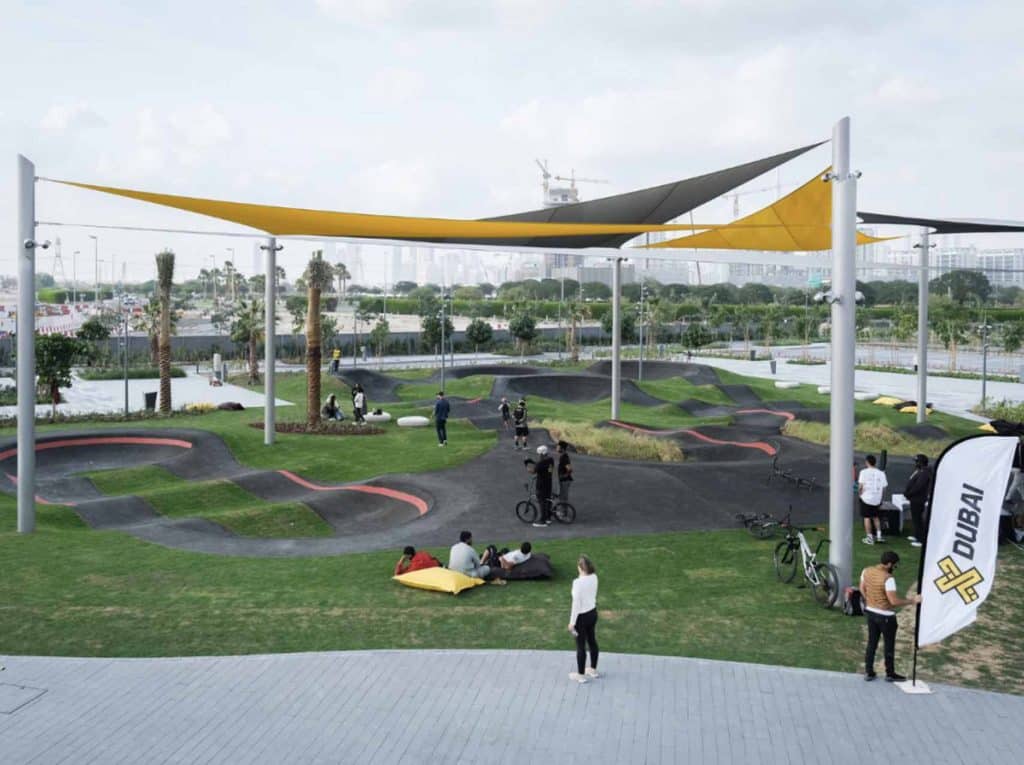 As for the price to use the track, a one-hour pass costs Dhs 45, two hours will set you back Dhs60 and a day pass comes in at Dhs 90.
Becoming a regular?. Then consider a three-month pass for Dhs 800 or annual membership for Dhs 2,100. To us, the annual membership makes the most sense