Bombardier Global 6000 jet can carry 17 passengers and is available for charter. It's ideal for taking your family away on holidays or for bringing your business contacts and managers together. Advanced technology matched with beautiful interior layout makes for fast, comfortable travel.
The people at Delta World Charter offer this magnificent jet aircraft that perfectly suits holidaymakers and business travellers alike. Bombardier have a philosophy of thinking like a flier and it shows in the blend of luxury and comfort that whisks you off in absolute luxury.
Leading edge features such as its sophisticated wing design, intended to deliver a smoother ride all come together in this superior aircraft package.
We believe it offers an unmatched experience – just perfect to take your family to the Maldives or your senior managers to a prestigious conference.
Take a look inside
It feels like your home in the clouds, such is the level of comfort and attention to even the minutest detail. Enjoy the freedom of walking along extra spacious aisles and then sinking into your chosen seat. Notice how wide the seats are and their special ergonomic design that guarantees comfort.
Now that you are aware of the Bombardier Global 6000's special seats, notice also the higher armrests and lean into the perfectly shaped backrests. They are specially designed to provide just the right contour that ensures you arrive relaxed at the end of your long-distance flight.
Now think of seats that recline up to 180 degrees to give you the ultimate on-board nap. This is private flying at its very best.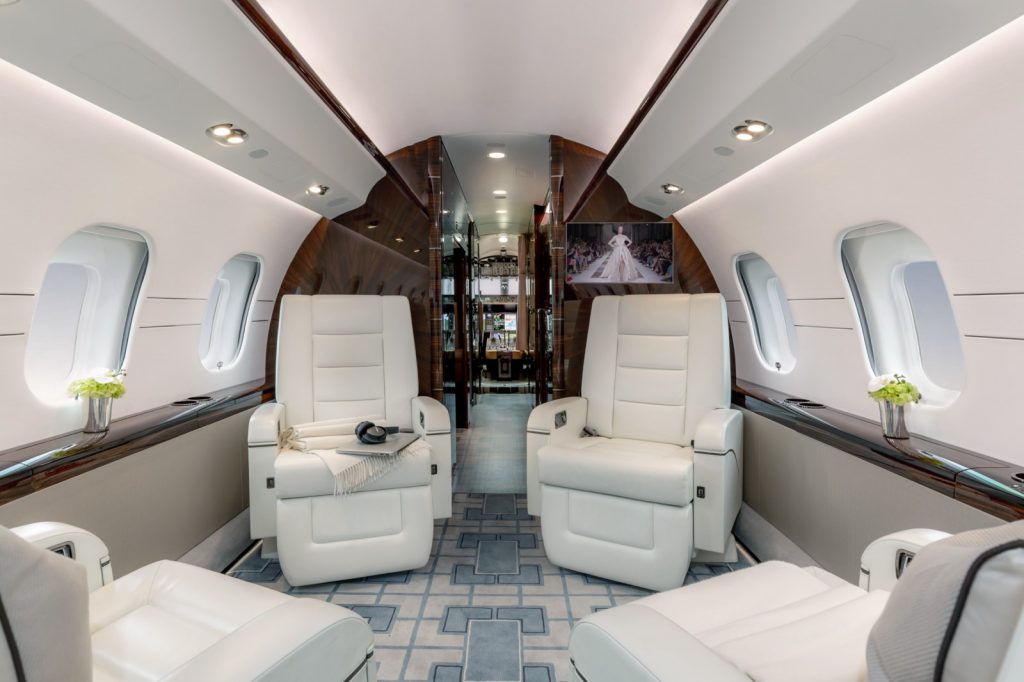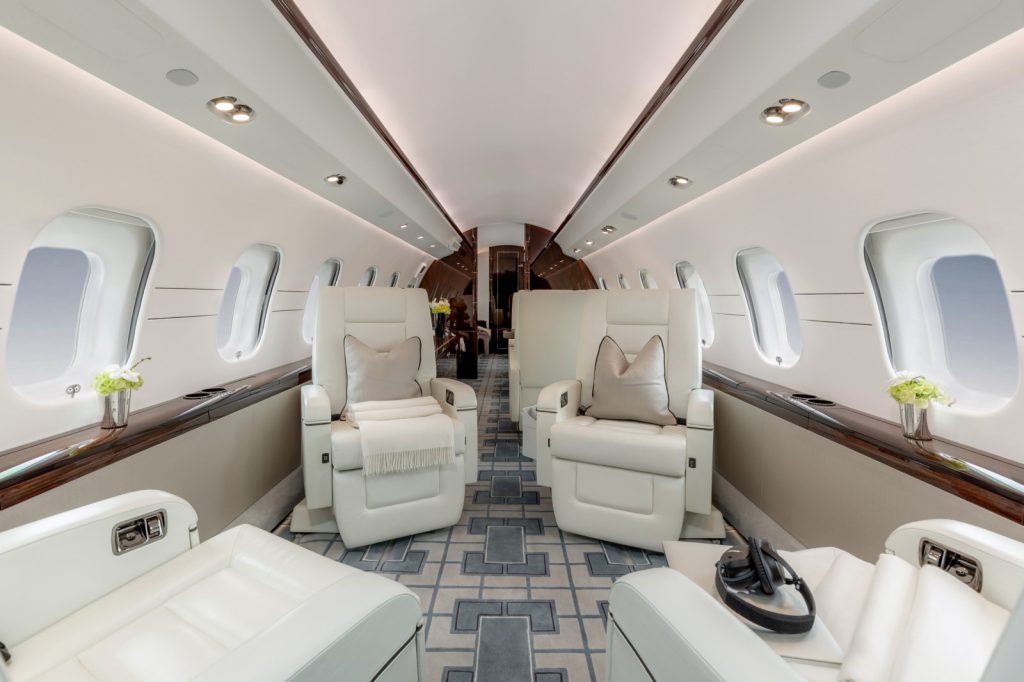 Flexible seating arrangement that balances capacity with comfort
The Bombardier Global 6000 can take as many as 17 passengers, depending on the seating layout. It starts with individual positions and can be configured for luxury business travel club style, with side ledge-tables.
In-flight entertainment and Internet connectivity to keep you in contact
The Global 6000 gives you probably the fastest possible in-flight internet connectivity. It's based on Ka-band technology to ensure the highest levels of reliability, speed and coverage.
You can chair business meetings over video conferencing, make video calls, or just stream a movie or play a game.
Great connectivity is matched by high quality devices, such as high definition 24-inch (61 cm) monitors on the forward and aft bulkheads. You can also choose the home theatre-like streaming service for a wonderful and absorbing experience. That can also be switched to stream music or audio throughout the entire cabin.
Passengers can use their own personal devices to control their cabin environment and the entertainment system.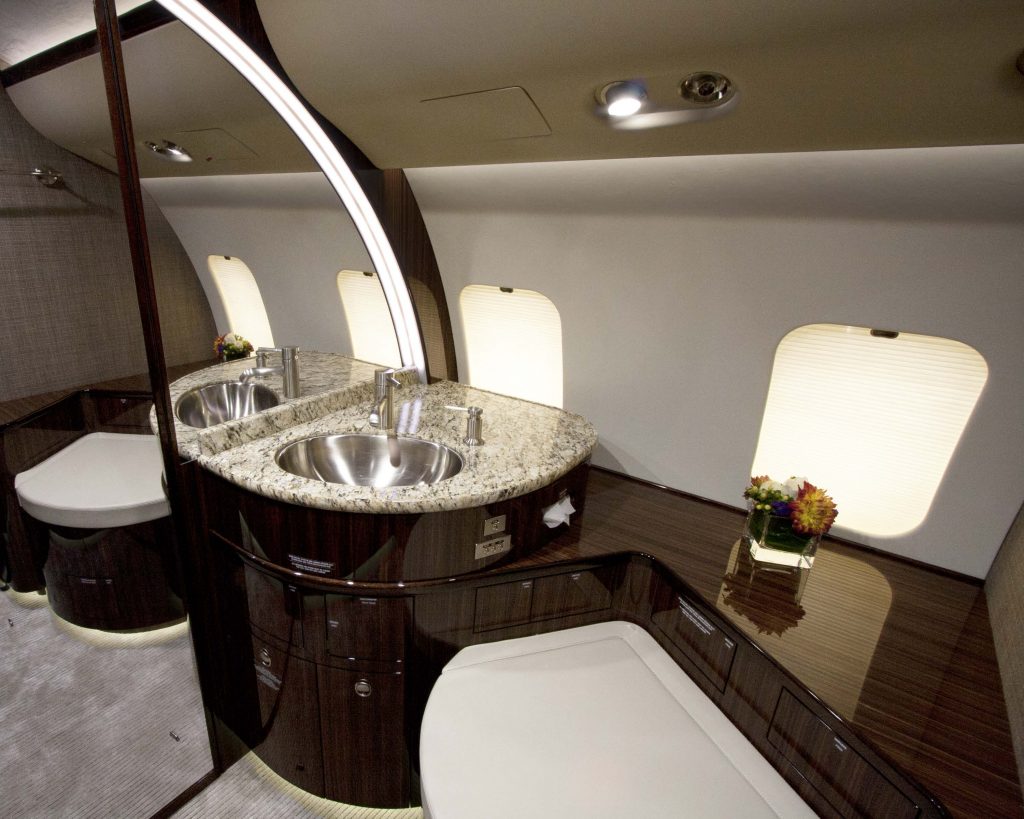 Not forgetting the well equipped utility areas
The galley is very well thought out with plenty of work surfaces, chilled storage, ice drawer with drain, coffee machine that produces espresso too, sink with taps, and an oven plus a microwave. Everything your flight attendants need to serve your favourite refreshments.
The toilet also features a shower, wash hand basin, vanity unit and large mirror.
It's one of the best private jet aircraft in its class
Most importantly the Bombardier Global 6000 is fitted out with leading edge technology that keeps it ahead of competitors in its class. That means safe and secure optimum performance, range and speed.
Find out more
For more info or to charter the Global 6000, contact Delta World Charter:
Phone: +97148879550
Email: passenger@dwc.aero