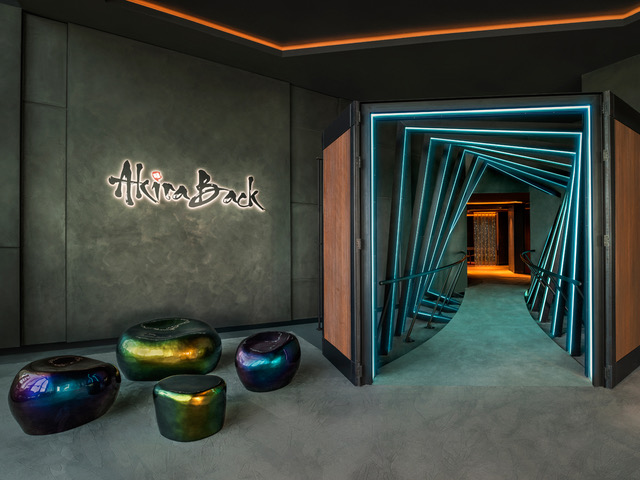 Bringing you our roundup of some of the best brunches where you can expect full on party vibes!
Dubai's party scene grows wilder every year as the city becomes jam packed with rooftop bars, pool parties, brunches, and even international festivals. But it's the ubiquitous brunch that has always been the ultimate weekend excursion for thirsty expats of all nationalities. Check out our list for some of the best.
Candypants at Akira Back
Known for its raucous vibes and giant inflatables, Candypants sometimes attracts a slightly younger crowd, but its current location at Akira Back at W The Palm makes it well with a visit. Feast on Japanese cuisine with Korean flair and down bottomless bubbles, and stick around for the rooftop afterparty at SoBe. Expect pure mayhem once the sun goes down.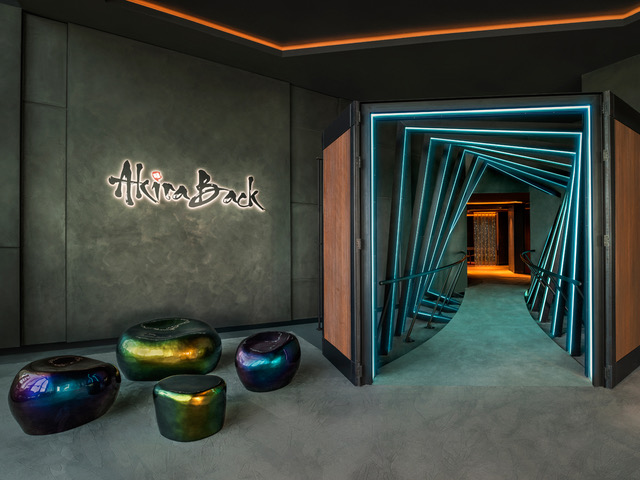 Iris Dubai, Meydan
An outer location down at the stunning Meydan racecourse, Iris mainly attracts a predominantly Lebanese crowd, but is also frequented by Brits who love a good party and good food. Sample tenderloin, truffle rigatoni, and fish tacos, and you can upgrade your day to the royal package which includes free-flowing bubbles. There's a reason why this sprawling brunch is a multiple award-winning venue.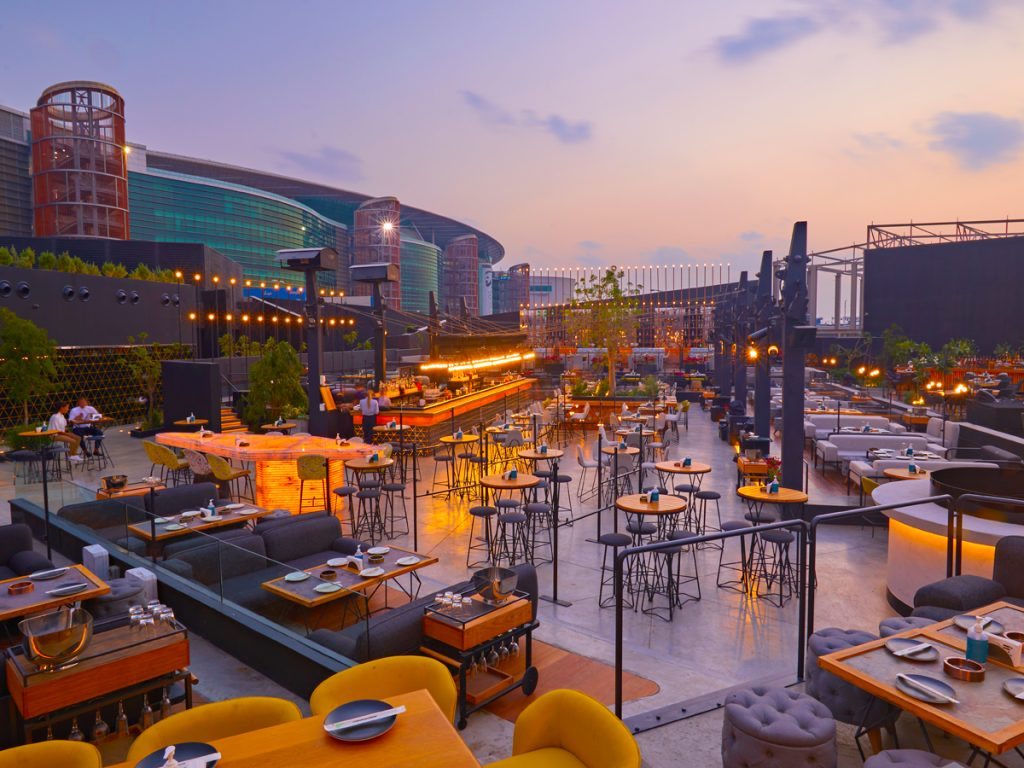 Naughty Noodles, Maiden Shanghai
Possibly our personal favourite from the list, Naughty Noodles is almost always sold out and packed for revellers who start dancing before the food has been served. Dishes include Cantonese, Szechuan, and Beijing cooking styles, accompanied by banging beats and a plethora of live entertainment designed for the ultimate in sensory overload. Best off suited for your single girls or a mixed group as post 4pm the venue becomes a den of iniquity.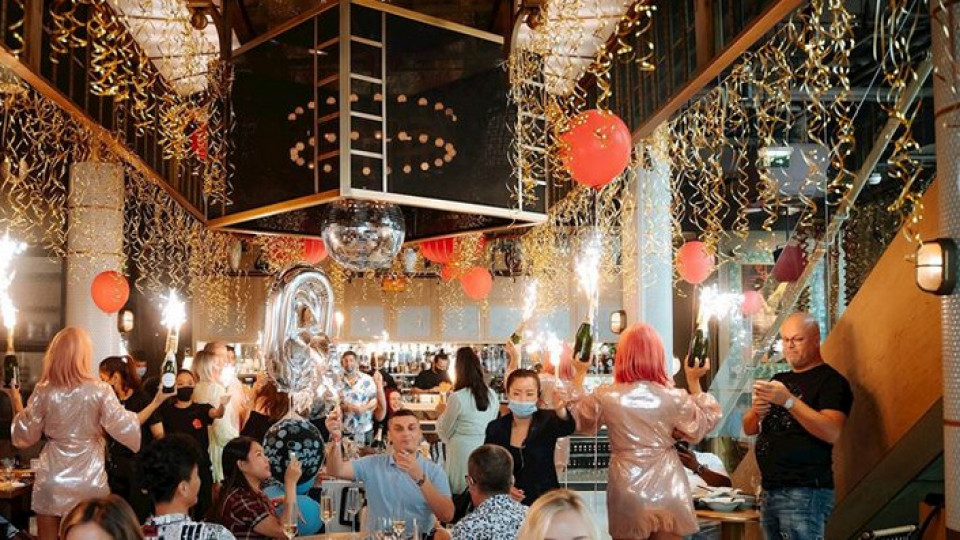 Wanderlust, JW Marriott Marquis
An enormous brunch spreading across multiple venues with both indoor and outdoor areas, this fun-filled casual brunch is perfect for you to wander – get it? – throughout the numerous drink and live cooking stations. Officially it's Peruvian themed but there's a whole host of international cuisines, plus gin and aperol spritz stations, plus a live DJ smashing out the hits.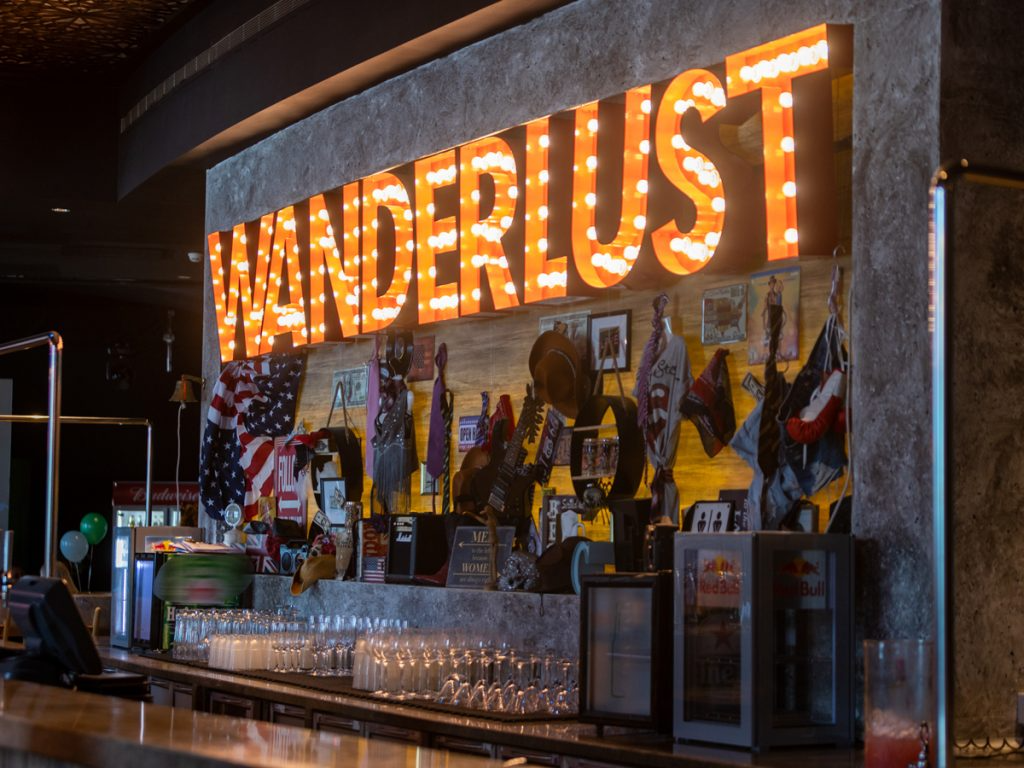 Saffron, Atlantis the Palm
Possibly the wildest of the bunch, Saffron has festival level energy from the moment you walk in, with a no-holds-barred approach to brunching and absolutely zero table manners. Guests can choose from 220 dishes, but realistically most of them are just there for the drinks – we recommend the cocktail served inside a giant watermelon – which we've also seen lobbed across the lobby once or twice on exit in a giant conga line. Proceed entirely at your own risk.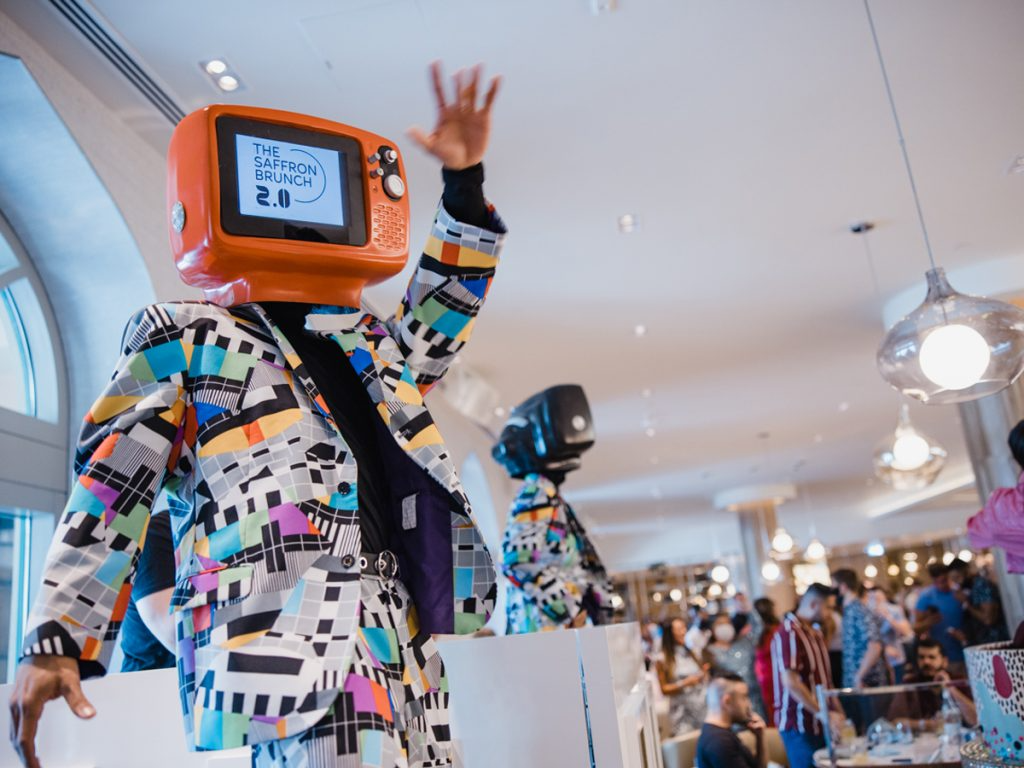 Roberto's, DIFC
Slightly classier vibes down in the financial district, but still promising one helluva party, the newly-launched 'Bruncha cha-cha' promises yummy Italian fare accompanied by a DJ belting out hits from the 70s. Inspired by the iconic Italian movie from the 80s, this unforgettable dining experience will transport guests to the sun-soaked beaches of summer's past. Bring your dancing shoes.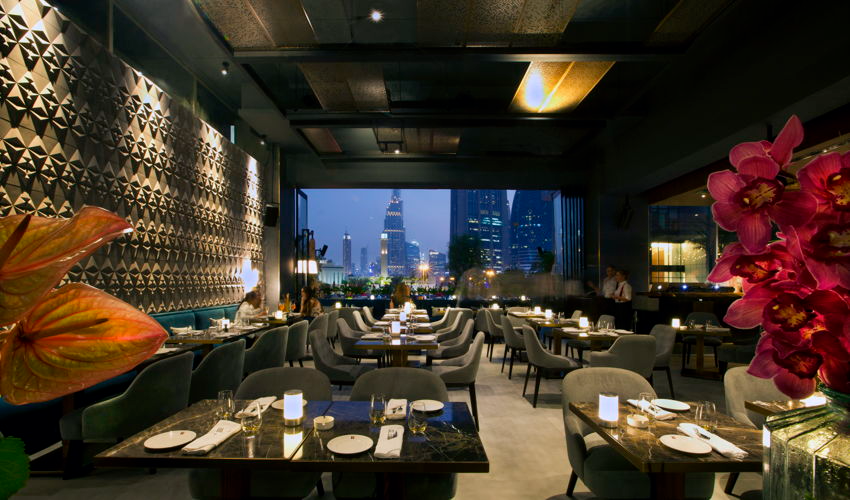 Babylon, DIFC
Enthralling entertainment and stunning decor is guaranteed at 'Let Them Have Brunch', inspired by the grandeur of the Babylonian Empires. Guests will be entertained, enchanted, and can down refreshing bellinis, and leave totally captivated by the eclectic glamour. There's also an afterparty in the same spot from 4pm onwards.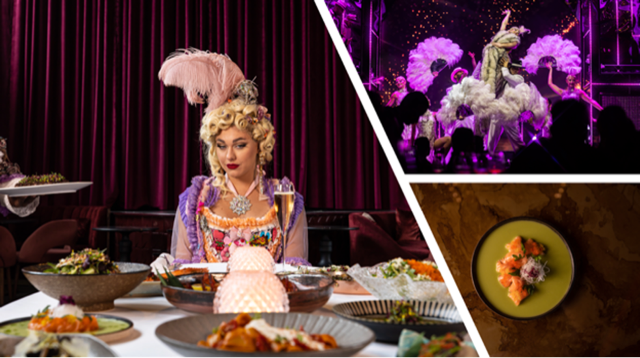 Verde Beach, Jumeirah Beach Hotel
Stunning La Riviera decor and a backdrop of the Burj al Arab, Verde serves up a brunch with most of the city's glitterati – expect Instagram models galore here. Emulating the success of upmarket competitor Nammos with its restaurant-cum-beachclub model, Verde cranks up the music as soon as the sun goes down, and party goers can dance on the sun and under the stars until. Want to feel like a VIP? Order a bottle of Dom Perignon and get it served to you with sparklers by their inhouse entertainment crew dressed in quirky costumes.