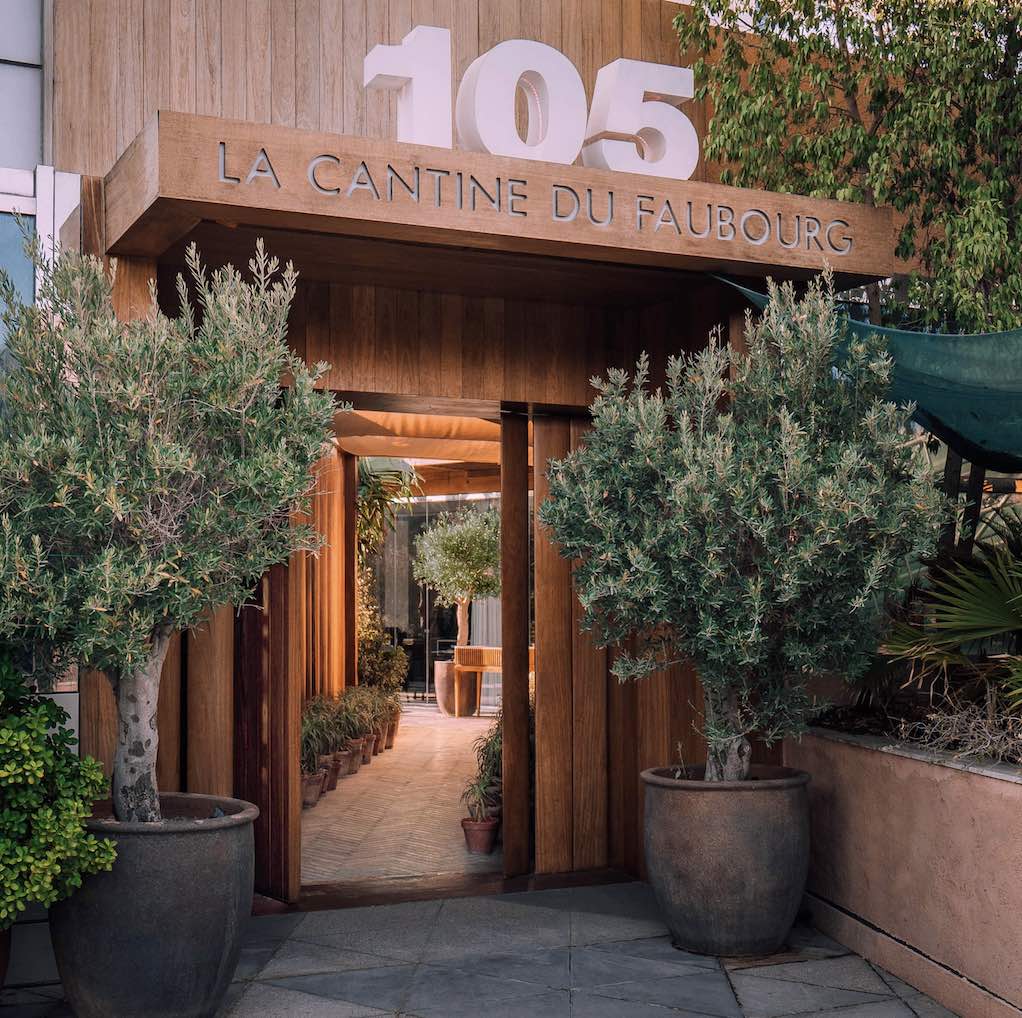 We have to admit, La Cantine du Faubourg is one of those Dubai institutions we have heard a lot about and always meant to visit but just never got round to it. When its outdoor terrace reopened at the end of October we took the plunge and have since given ourselves a stern talking to for not going sooner.
It's definitely more than just a restaurant and its brand strapline of elegant insanity describes it rather well. A classy and sophisticated menu served by wait staff in chic attire is offset by graffiti murals and artistic flair, giving the venue a really eclectic, fun vibe – a place that works for every occasion whether that's a business lunch, romantic dinner or alfresco after work drinks.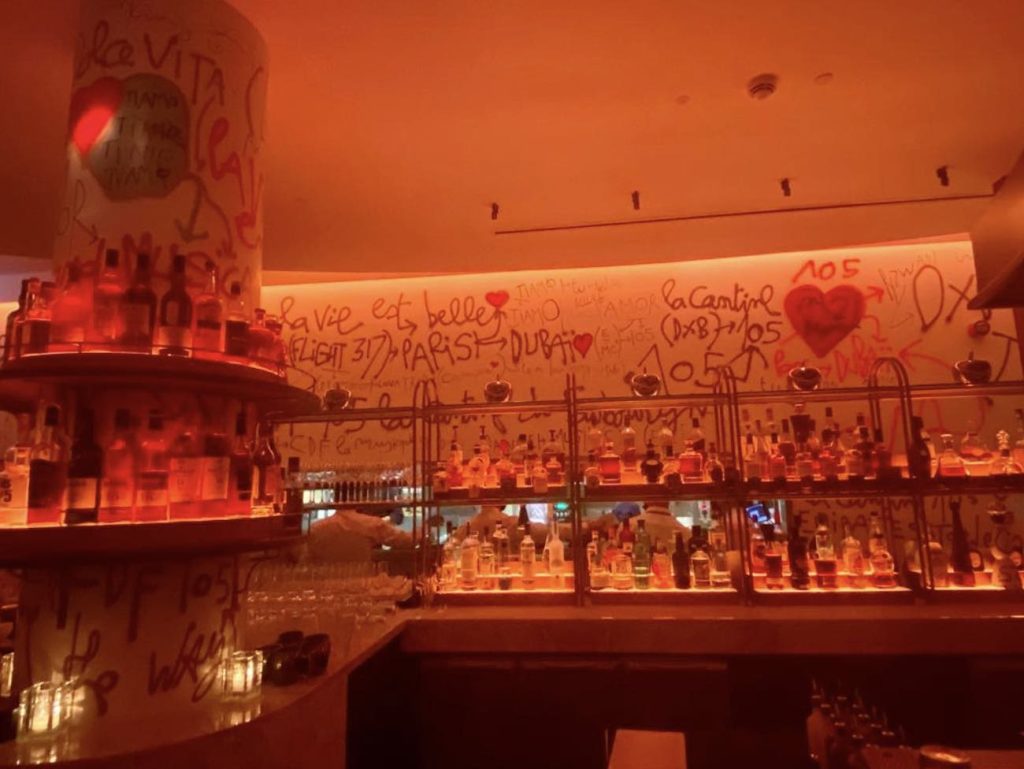 The first thing we noticed was the lighting, something that may usually seem insignificant but unmissable here. Adding ambience to the terrace area and the inside we had an aha moment when the waitress explained that La Cantine Du Faubourg's signature concept relies on five key principles: sound, music, image, art and food.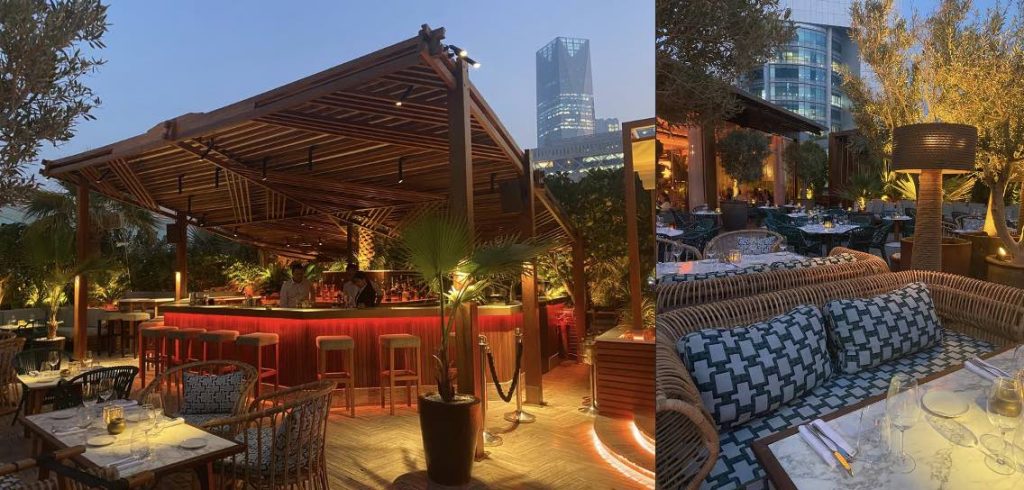 The art aspect was really interesting. Artist exhibitions are on rotation – with works displayed around the restaurant available to purchase. But it doesn't stop here, the menu cover design and the edible cocktail topper in our drinks was made in the image of one of the paintings on show, We liked that as this is everchanging, you are getting something different every visit.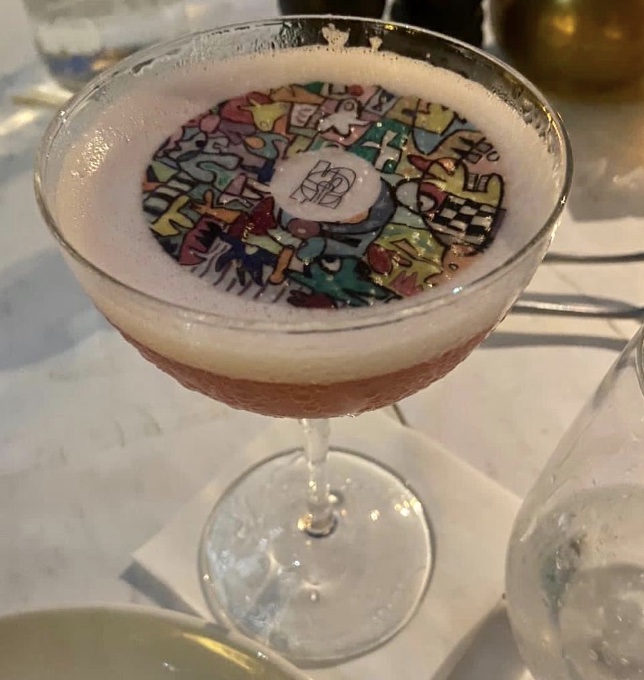 With a lovely October evening and no humidity in sight, we chose to dine alfresco, firstly sampling a few cocktails on the terrace, admiring the halo of skyscrapers. But as soon as the food arrived, it stole the show, The menu was Parisian but with a modern influence from other countries and choosing what to eat was a mammoth task. (As was trying not to eat too much of the freshly baked baguette set in front of us.)
Standout starters were the burrata – so creamy, seafood basket – the freshest seafood in the lightest crispy batter and the star of the show; beef short ribs. If you only order one thing that should be it – succulent meat with just the right level of sweetness in the honey glaze.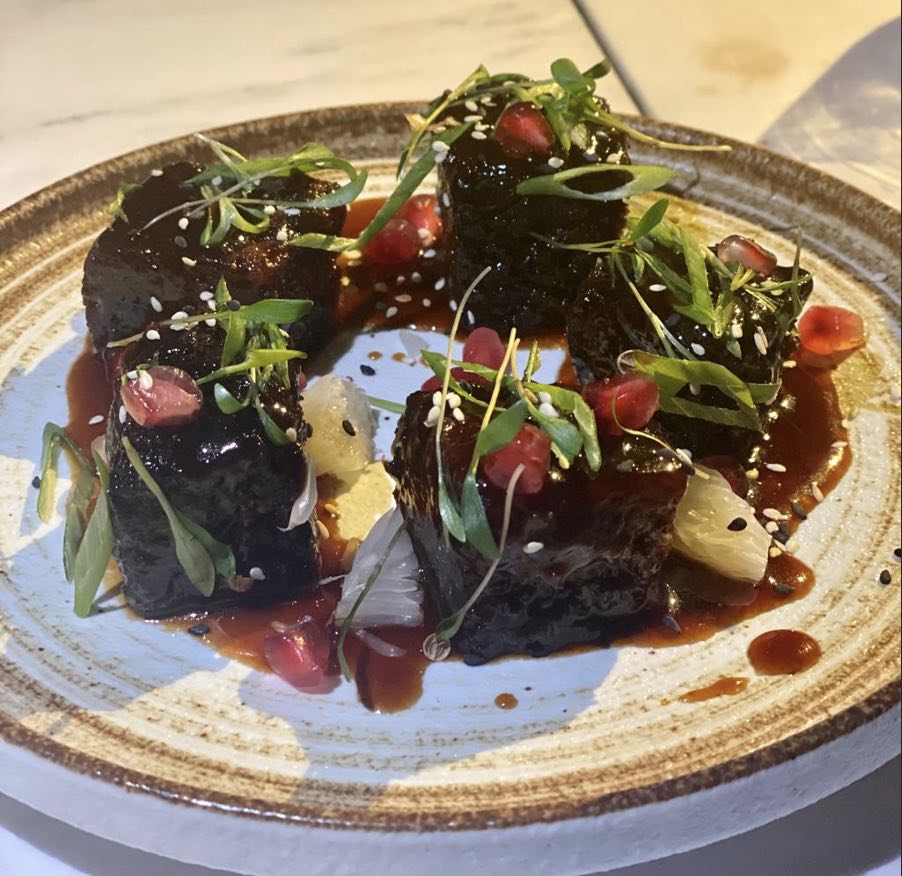 We were quite adventurous with our main course – ordering Ris de Veau  – a sweetbread risotto, asparagus and truffle. For those of you who aren't aware what sweetbread is, it's meat from the thymus (throat) gland and in this case veal. A very different flavour well complemented by the truffle it is definitely worth a try. We also had the octopus which was perfectly paired with a yuzu dressing, garlic and saffron aioli – absolutely delicious.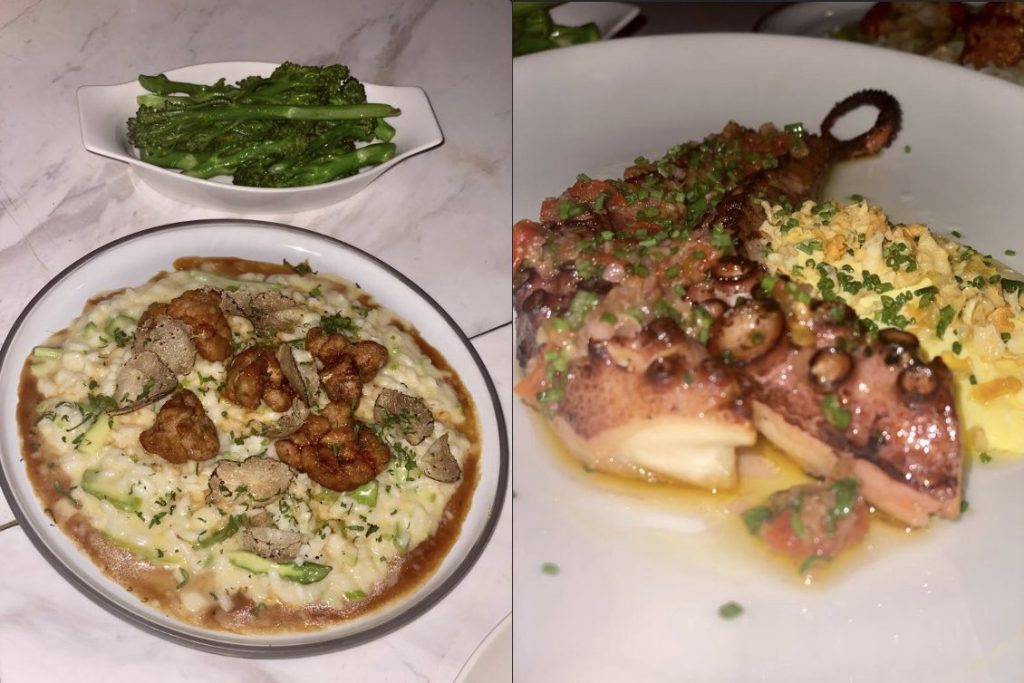 To finish, the sharing pavlova was a showstopper. The huge, perfectly formed meringue, berries and orange blossom sorbet was smashed and served by our waitress. After being so full from the starters and mains we miraculously had enough room to finish what could only be described as a taste and texture sensation.