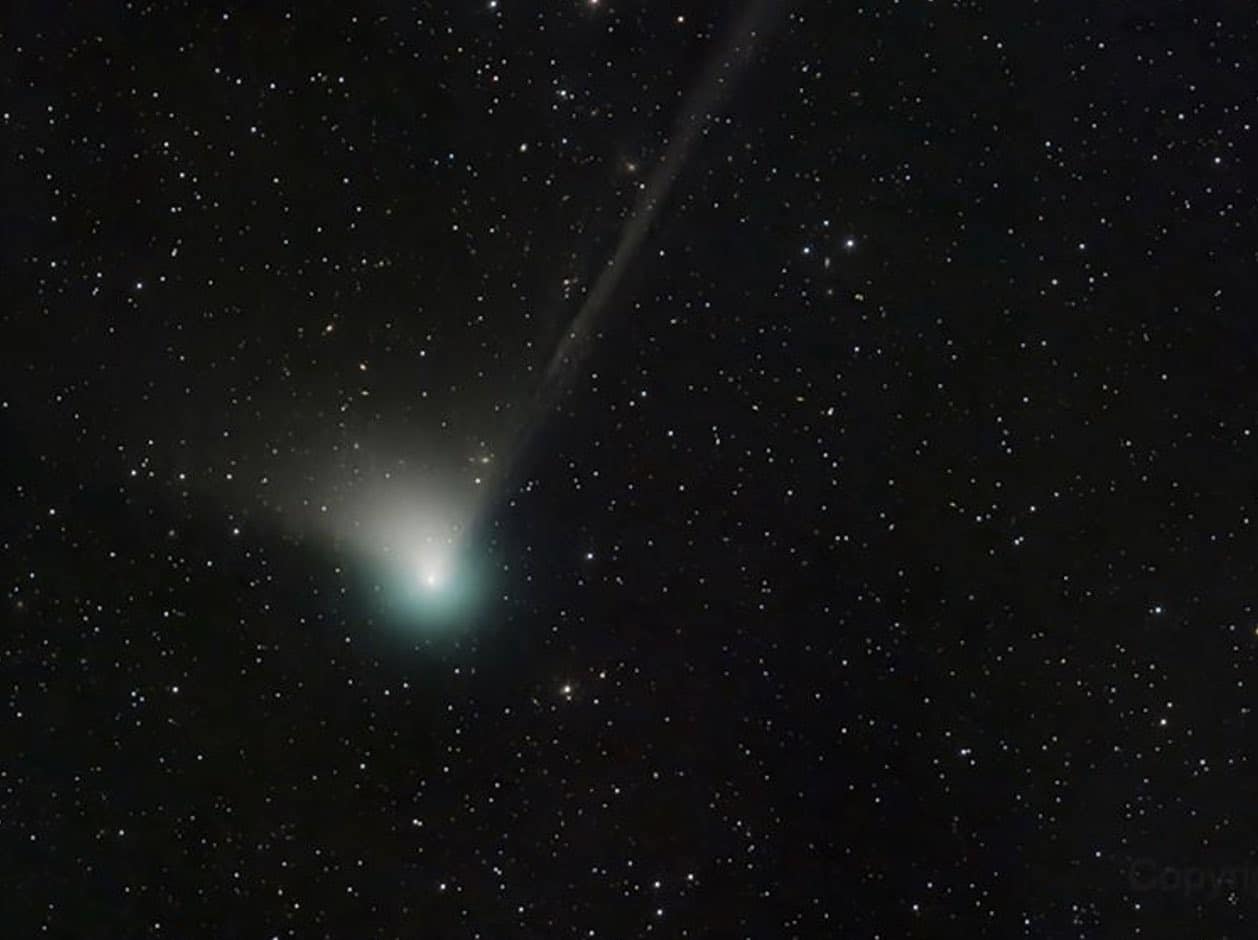 Well, you will need a telescope and most likely it will be easy to see it. The comet is called C/2022 E3 and will be the closest it has been to earth since the last ice age…
Given the rarity of the comet passing once every 50,000 years to state it as a once in a lifetime experience is an understatement.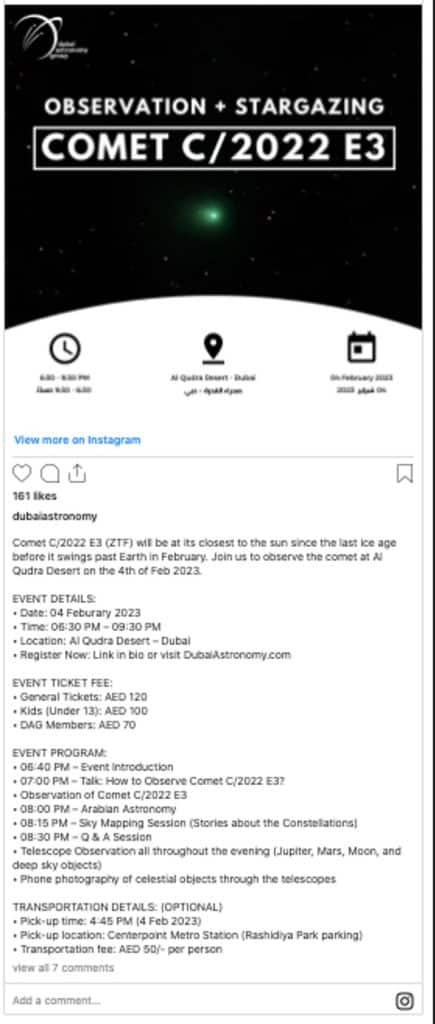 The comet might just be visible to the naked eye but if you want to make sure you can see it you will need a telescope. Before you rush out to buy one there sia special event happening in the Al Qudra Desert that you can attend.
The DAG (Dubai Astronomical Group) is going to be having an event for anyone to join. It runs from 6:30 to 9:30pm on Saturday the 4th of February. The event costs 120 aed for adults, 100 aed for kids
The evening will be full of talks by astronomers regarding star constellations, phone photography lessons and a Q&A. Of course they will also bringing telescopes for viewings all through the night.