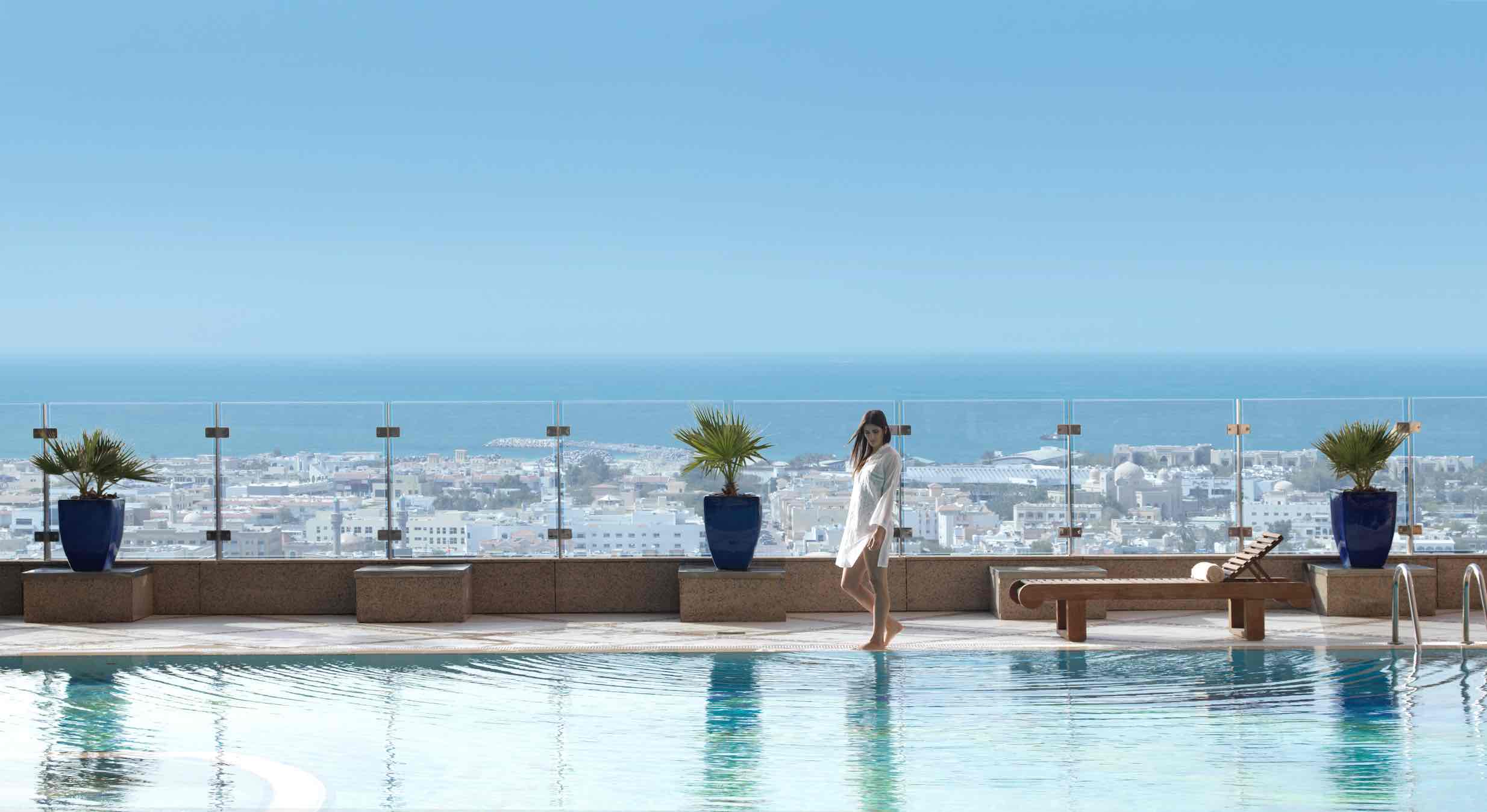 For a luxurious break in the heart of the city, Fairmont Dubai offers comfort in a prime location, complete with award-winning service and beach access. Learn more from below.
For an unforgettable weekend staycation experience, head down to Fairmont Dubai, offering 394 spacious guestrooms and suites, thirteen dining and entertainment venues and complimentary beach access for all guests.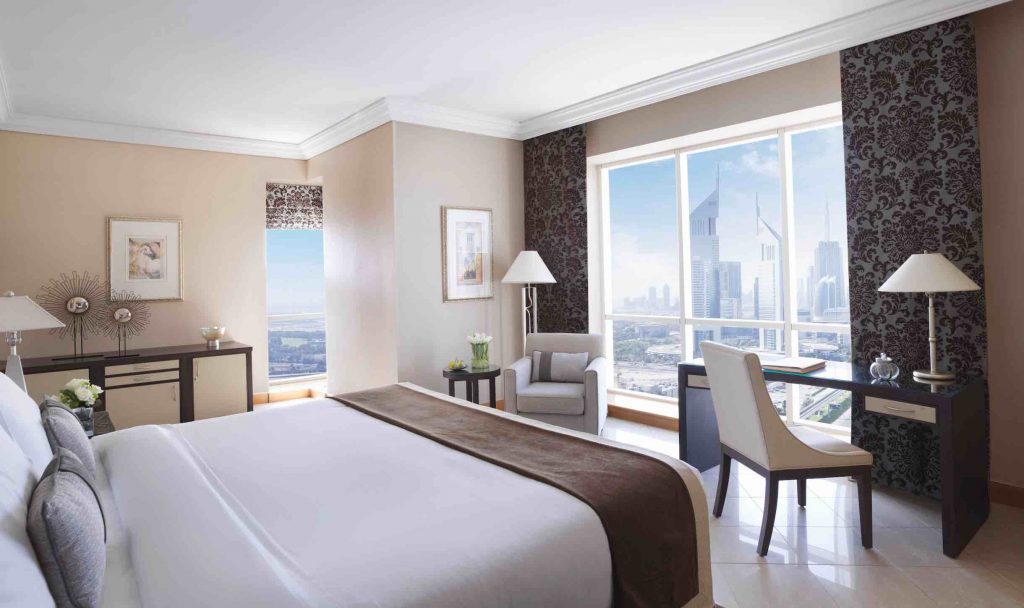 #1 – Located in the heart of the city
Fairmont Dubai is an icon in Dubai, conveniently located in the heart of the shopping capital of the Middle East and just 10 minutes away from the Dubai International Airport and Burj Khalifa, the tallest man-made structure in the world.
Fairmont Dubai is only a few steps away from the World Trade Centre station on the Dubai Metro red line, which connects the 5-star property directly to the Dubai International Airport Terminals 1 and 3, and The Dubai Mall/Burj Khalifa, making it the perfect destination to explore Dubai.
In order to reduce the carbon footprint, Fairmont Dubai suggests all its guests to use environmental-friendly transportation methods such as metro, Tesla, cycling, walking and hybrid taxi – the latter which are available directly outside the hotel.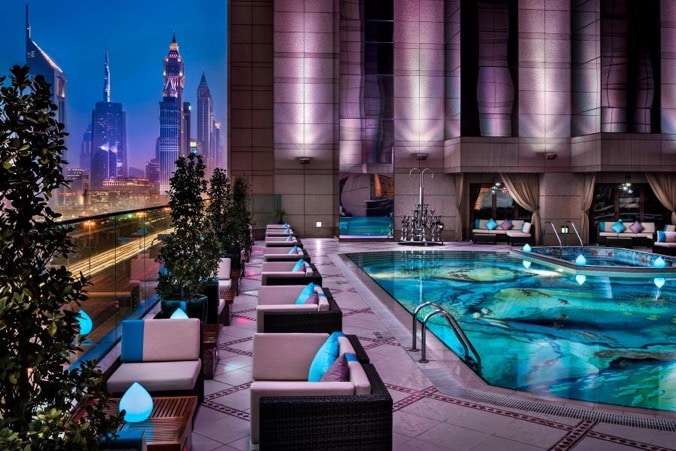 #2 – Luxurious guest rooms, 13 dining & entertainment venues and wellness facilities
Fairmont Dubai's 34-storey property features 394 guestrooms and suites, complete with polished granite floors and soft luxurious fabrics, united to create a soothing atmosphere, complemented by stunning panoramic views of the city. Three Imperial suites, the largest in the vast portfolio of 154 suites, boast two storeys, highlighted by floor to ceiling windows running along the length of the astonishing 548 square meter penthouse.
Thirteen contemporary dining and entertainment venues offer guests an array of gastronomic delights to amuse the palate from Noire – the first dining in the dark restaurant in the Middle East, to Café Sushi – the contemporary Japanese café featuring a selection of hand-crafted sushi and sashimi. Cavalli Club Restaurant and Lounge, Bagatelle and Opa are all multi-award-winning nightlife destinations, perfect for a memorable night out in one of Dubai's most glamorous venues.
The Spa at the Fairmont Dubai is a unique destination covering over 40,000 square feet and offering two distinct experiences. One being the dedicated spa facility which has a luxurious Romanesque feel throughout, with separate male and female sections, which both feature an opulent Jacuzzi area with steam rooms, invigorating ice shower, two relaxing footbaths and a total of seven private treatment rooms. The second location offers state of the art health club facilities, in addition to two temperature-controlled outdoor swimming pools.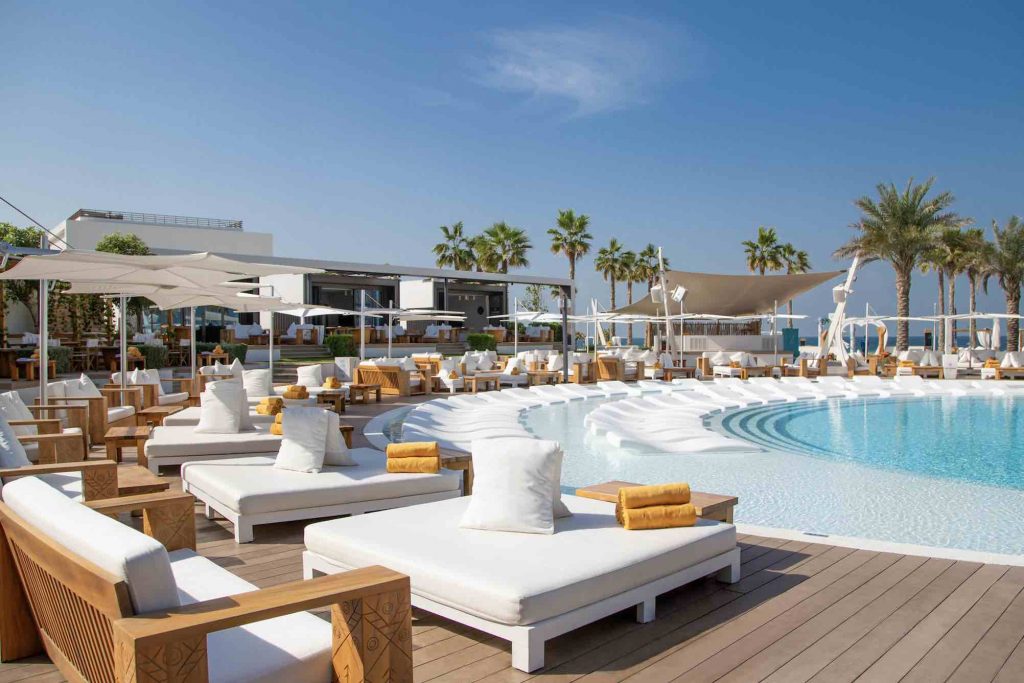 #3 – Complimentary access to Nikki Beach Dubai
All guests staying at Fairmont Dubai are entitled to enjoy complimentary daily access to Nikki Beach Dubai, offering free sun beds and beach access, in addition to 20% discount on food and house beverages. Nikki Beach Dubai is located only a 10-minute drive from the 5-star luxury property, featuring plush sun beds and giant, cabana-style day beds besides the Arabian Gulf.
#4 – Weekend specials at Fairmont Dubai
When staying at Fairmont Dubai during the weekend (Thu-Fri-Sat), your booking includes a sumptuous breakfast buffet at Cascades restaurant for 2 guests and complimentary access to Nikki Beach Dubai, complete with free sun beds and beach access. Upon booking, you'll also get a 15% discount from the best available room rate, in addition to a 20% discount at The Spa and across all Fairmont-managed food and beverage outlets throughout your stay.
Our Top Tips
Upon booking via Fairmont Dubai website, ask for a room on a high floor to enjoy the stunning views overlooking Dubai skyline. And for the best views overlooking Burj Khalifa, be sure to book a One Bedroom or a Two Bedroom Suite.
For the once-in-a-lifetime culinary experience, head to Noire – the Middle East's only dining in the dark restaurant. From pitch-black settings, night vision equipped waiters or the thrill of experiencing 5-star gourmet cuisine sight unseen, Noire brings you one of the top experiences in Dubai and a culinary adventure unlike anything else in town.
Find out more
CONTACT DETAILS
Fairmont Dubai, Sheikh Zayed Road, Dubai, United Arab Emirates
T: +97143325555