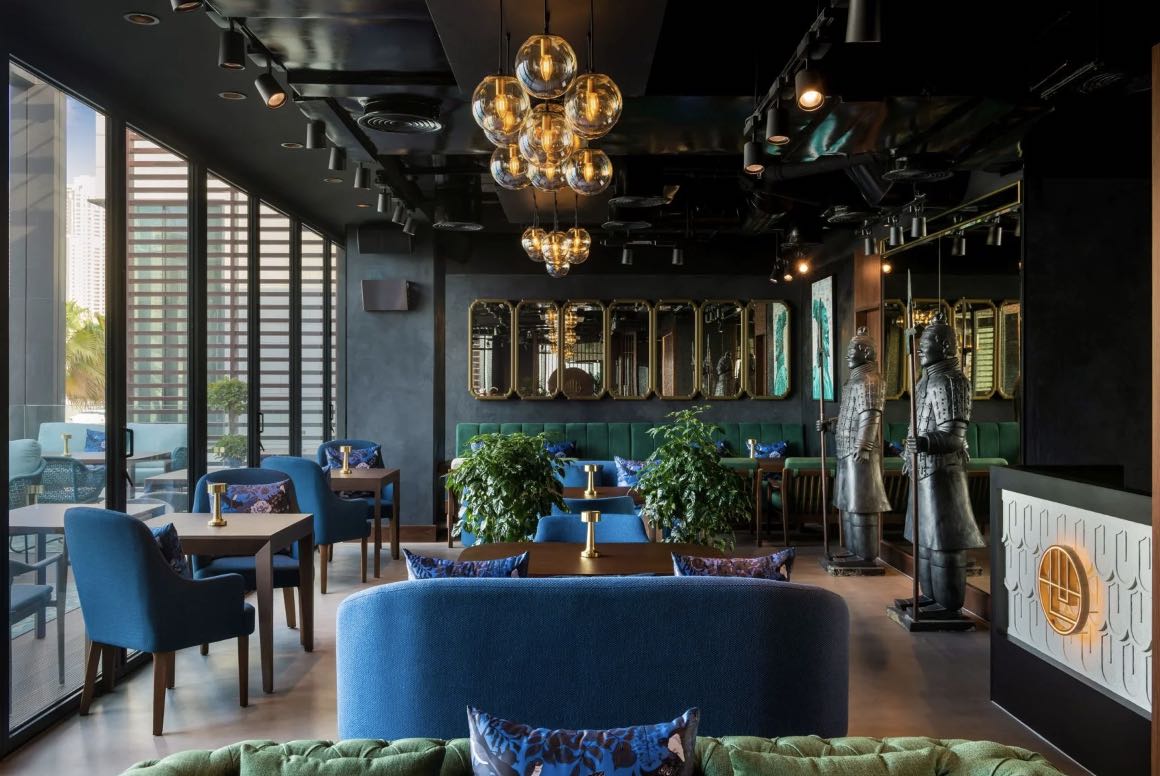 Shi gets everything right. The contemporary dining experience is about excellent food, service, decor and a good soundtrack. Not to mention the all important view. Mixing entertainment with dinner sounds good on paper but often results in a lacklustre taste experience. Not here, food is the priority and careful attention is given to everything else but not so much as to over power the chefs excellence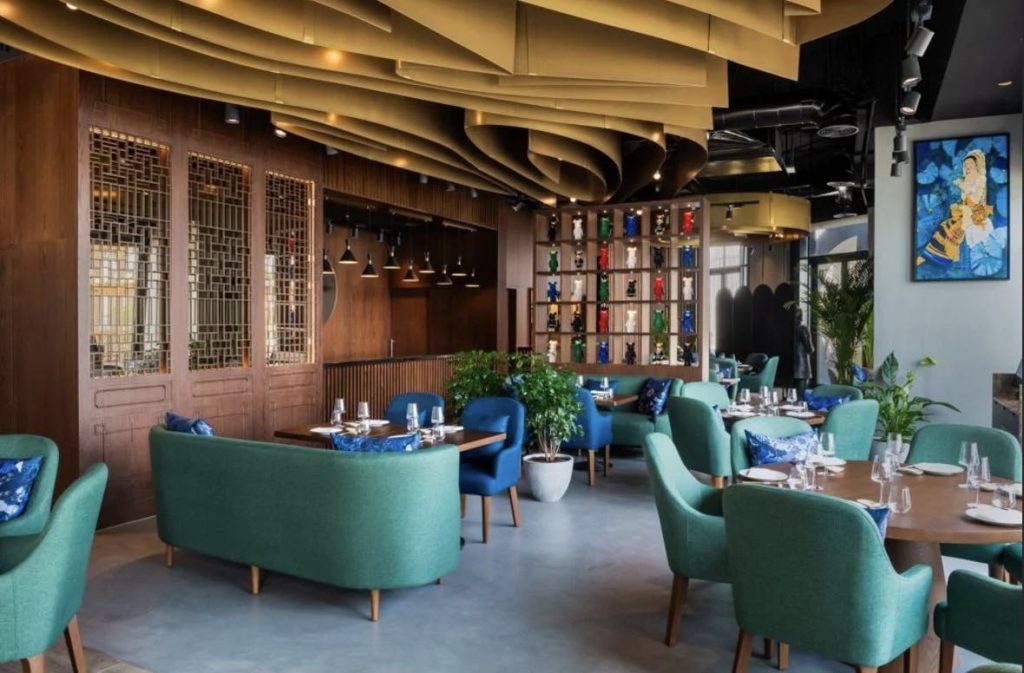 A gargantuan and formal Bearbrick doll with the SHI logo at the entrance, playfully entices you in, eye-catchingly leading to a shelf wall of colourful smaller Bearbricks collectibles, enviable to every investor, that acts as both a visual impact and a seating divider. Juxtaposition with armoured, life-size traditional Chinese warriors and eclectic décor, my dining partner and I are led up past a vibrant mural of the Twelve Chinese Zodiacs to the first level.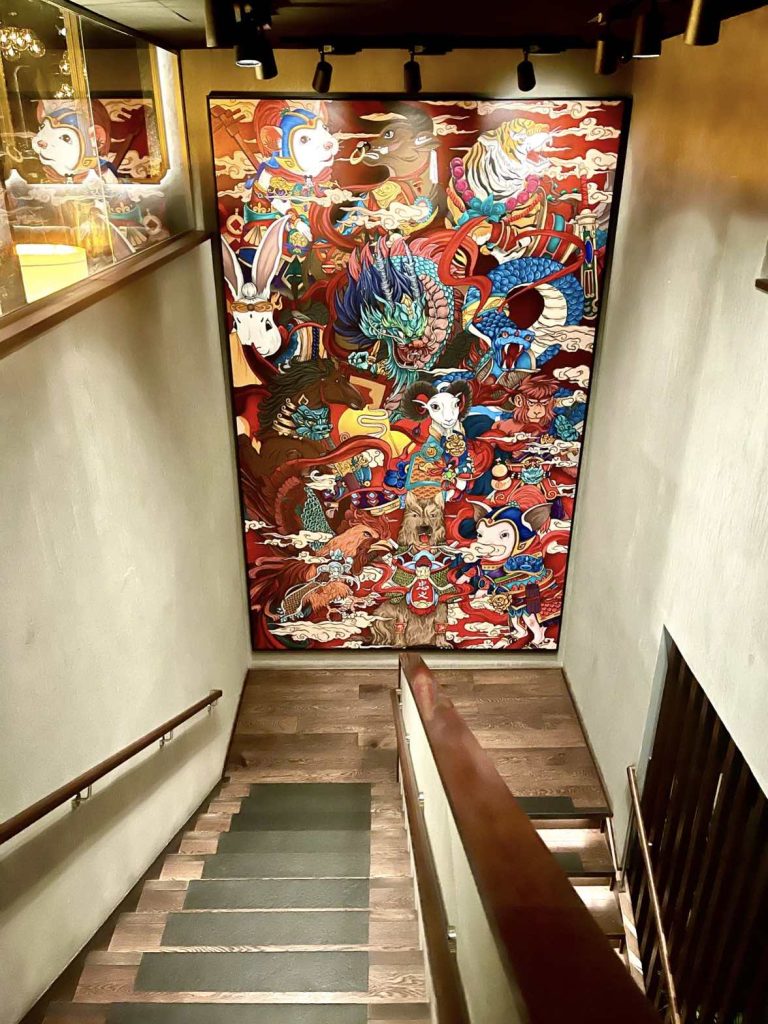 The terrace seating with soft lighting of hanging wired lampshades, twinkling vine lights and verdant foliage draping above casts a light glow. The restaurant at Bluewaters sits right at the foot of Ain Dubai on the waterfront with the view of JBR in the distance. This is a coveted place to sit with the cool weather still upon us, while the plush, jewel-toned hues of sapphire blue and aquamarine armchairs in the seductive, dimmed interior are intimate and luxurious.
Every aspect of SHI exudes fine-dining flair, from: the far from, ordinary culinary creations of former Hakkasan Mumbai chef Li Yuan Hui – to the glamorous and relaxed interior pulsing a ritzy vibe, to the very knowledgeable staff.
Personally, like the hands of a skilled surgeon, only authentic Chinese cuisine can be created by the hands of a Chinese chef in my opinion and I'm pretty sure in many others.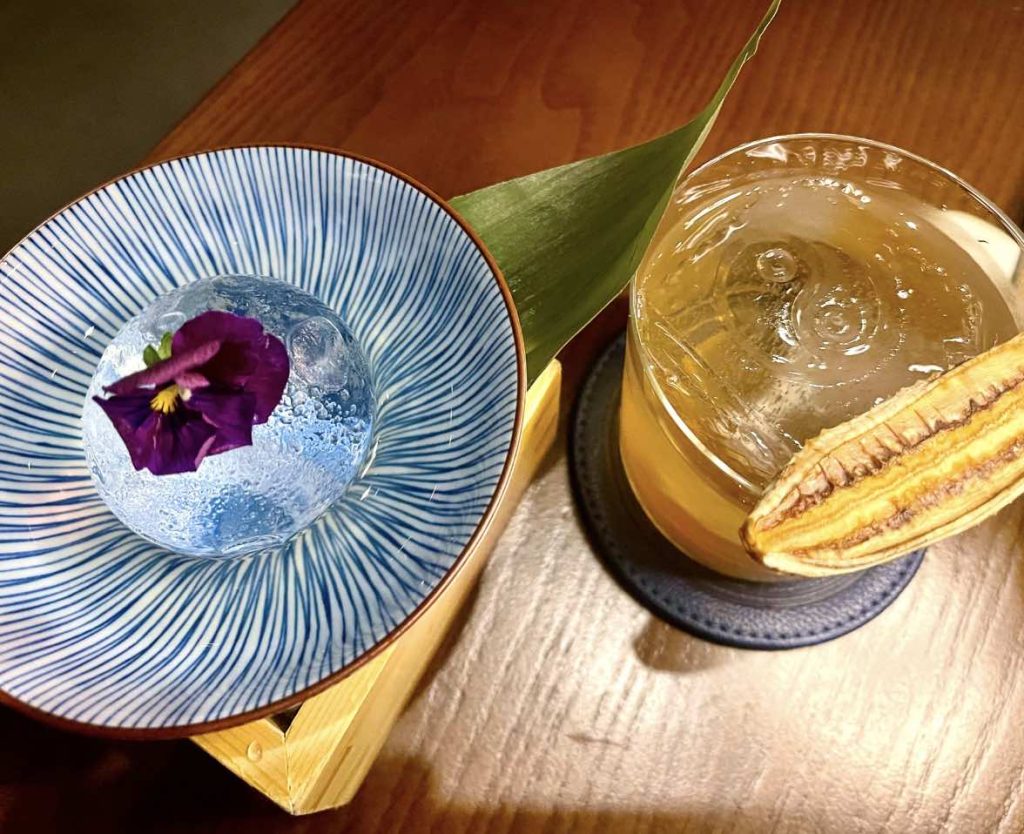 We gave our succinctly, knowledgeable server full reign to our gastronomic journey ahead. Starting with my Tian cocktail – a rum based carafe presented and poured over a stamped SHI logo ice sphere in a 'soup' bowl. And to follow customs one needs to drink it with both hands. My partner had a whiskey based cocktail that was equally hitting the spot.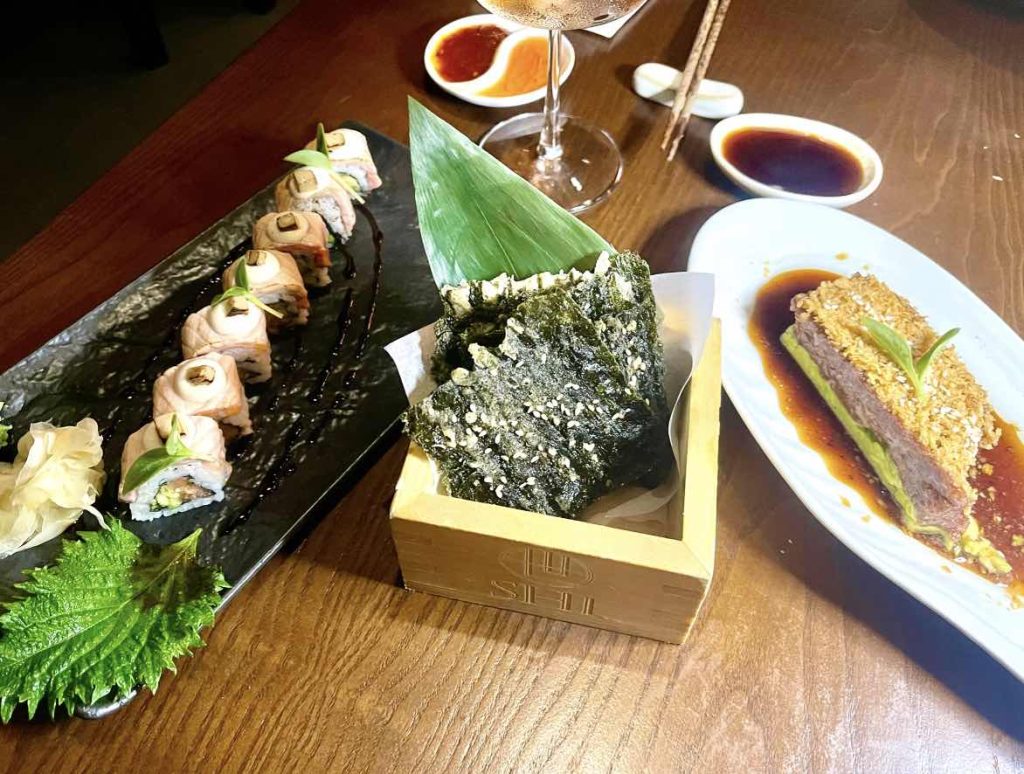 It's here we find ourselves at the mercy of the most delicate little parcels of happiness; the aromatic truffle Snow Crab dumplings was an eye-watering explosion of flavour and texture. The following Prawn Har Gau, also known as crystal prawn dumplings, flavourful prawn meat wrapped in lightly translucent ('crystal') dumpling skin.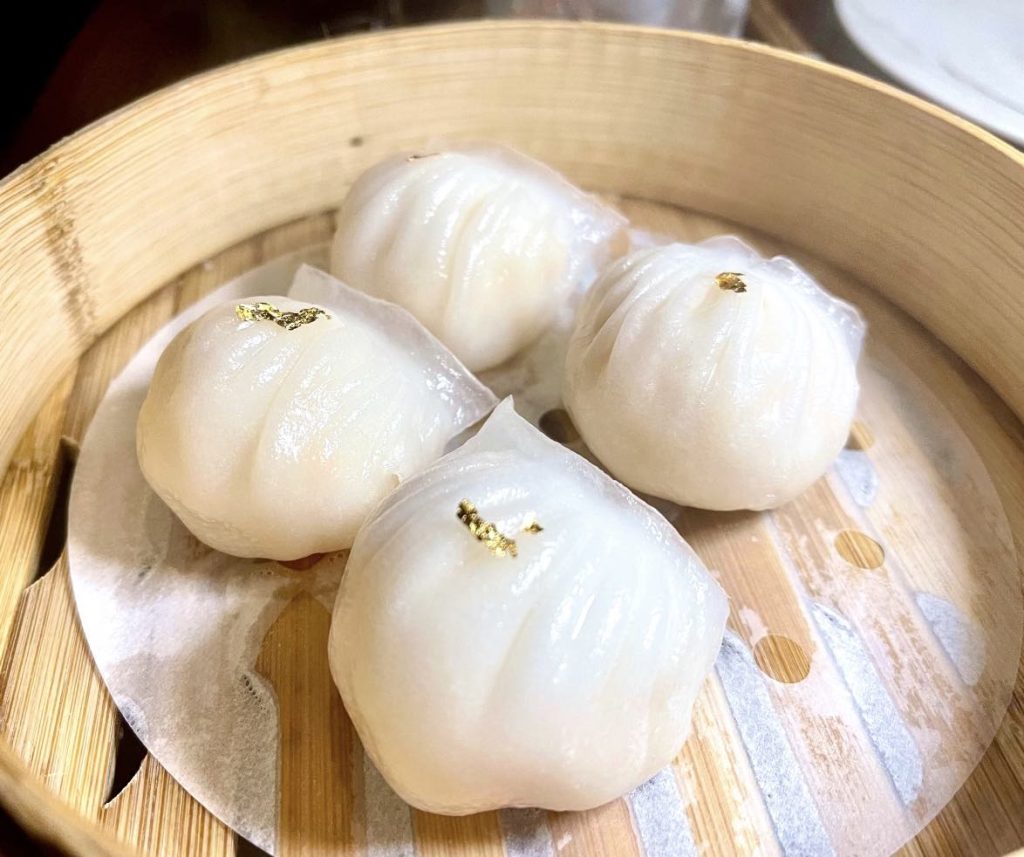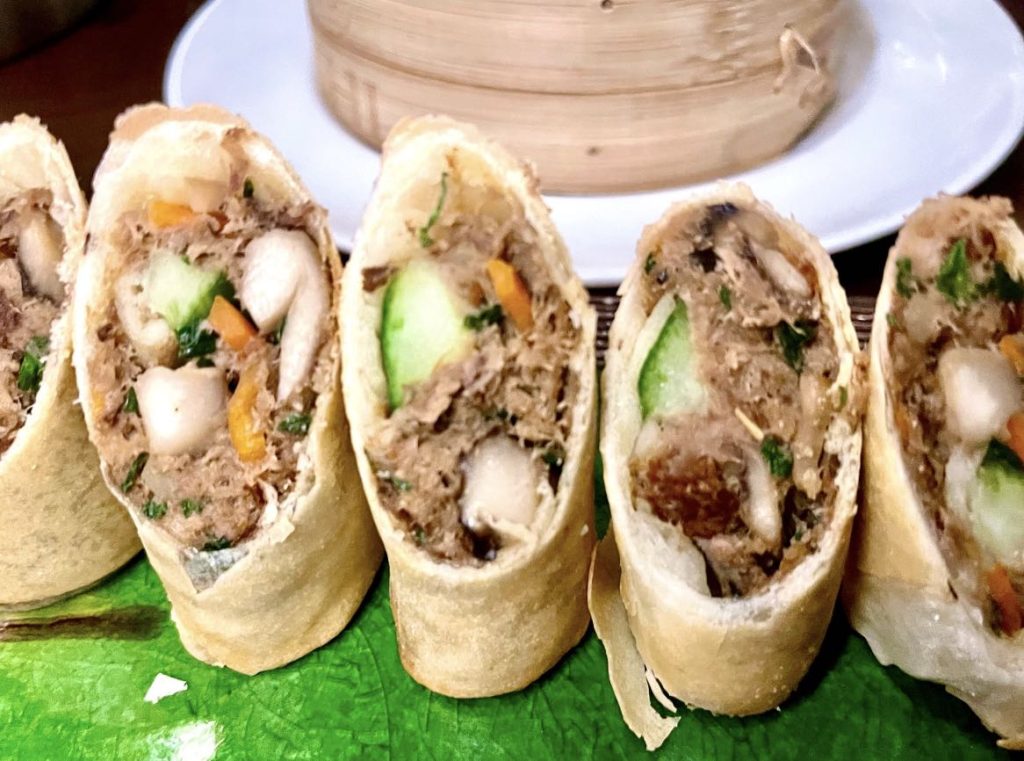 It was perfect with the right flavour and light tautness of the prawn meat filling inside. The stuffed quail egg, chicken Sui Mai dumpling was absolutely delightful. While the Braised Duck Spring rolls were delicious, they were quite filling. Then we were presented with more…fresh, chilled Tuna Tartare with wafer-thin seaweed nori squares that had the savoury taste of umami. The lightly seared salmon with Foie gras roll was a rich palette of flavour. As you can imagine, we had to have a breather by this point and asked to slightly delay the mains whilst we unbutton our garments and continue sipping the light and refreshing Belle Anne rose wine that paired stunningly well with all the dishes.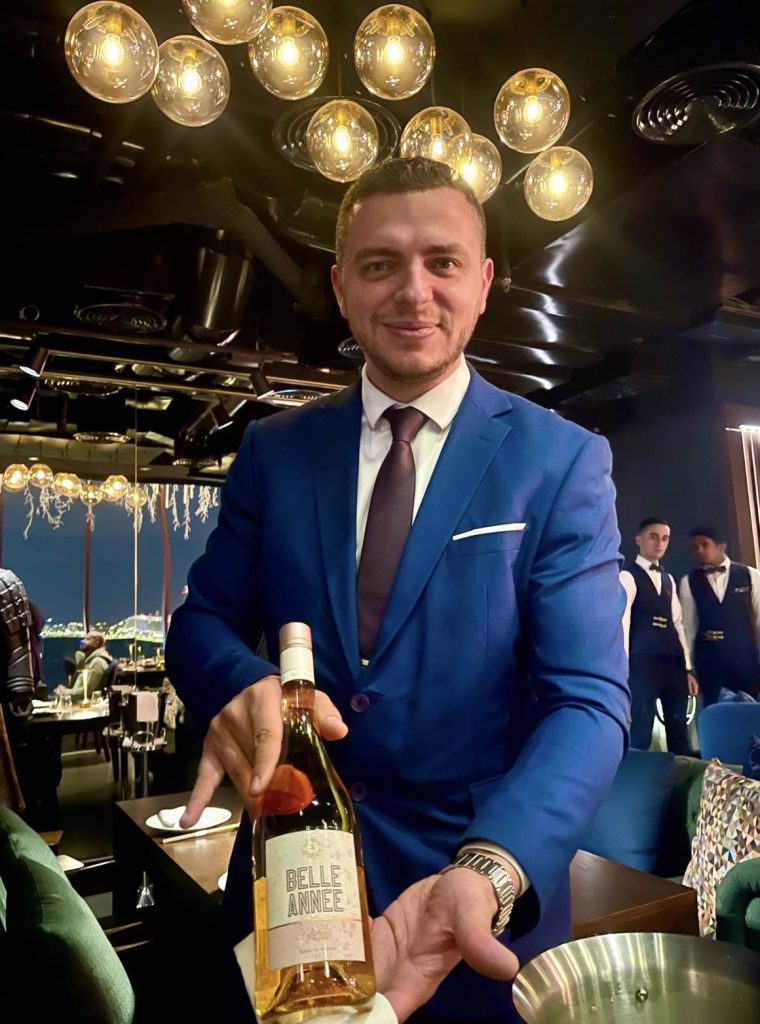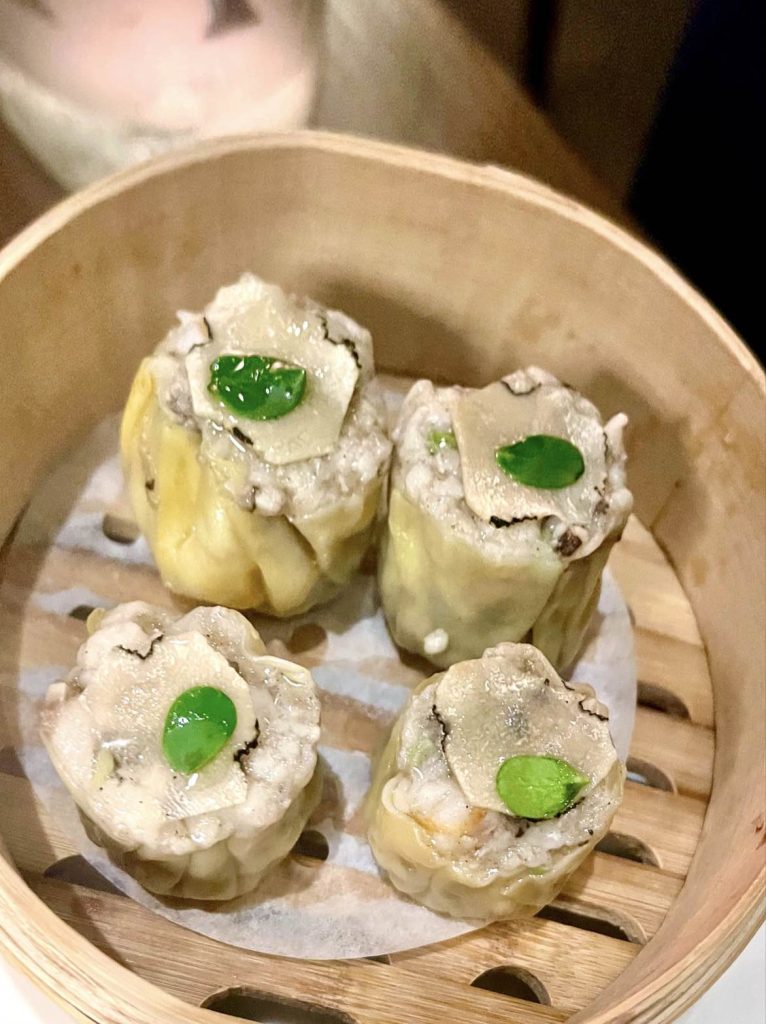 For our mains; The Coral Sea Bass with Chef's hometown sauce was insane…this trumps the usual black cod with miso any day. The Signature rice stone pot with mixed vegetables triumphs solely for its cooking method and presentation alone…is unbelievable. Last but not the least, the Wok tossed Seafood of scallops, prawns, octopus with okra is every pescatarian's dream.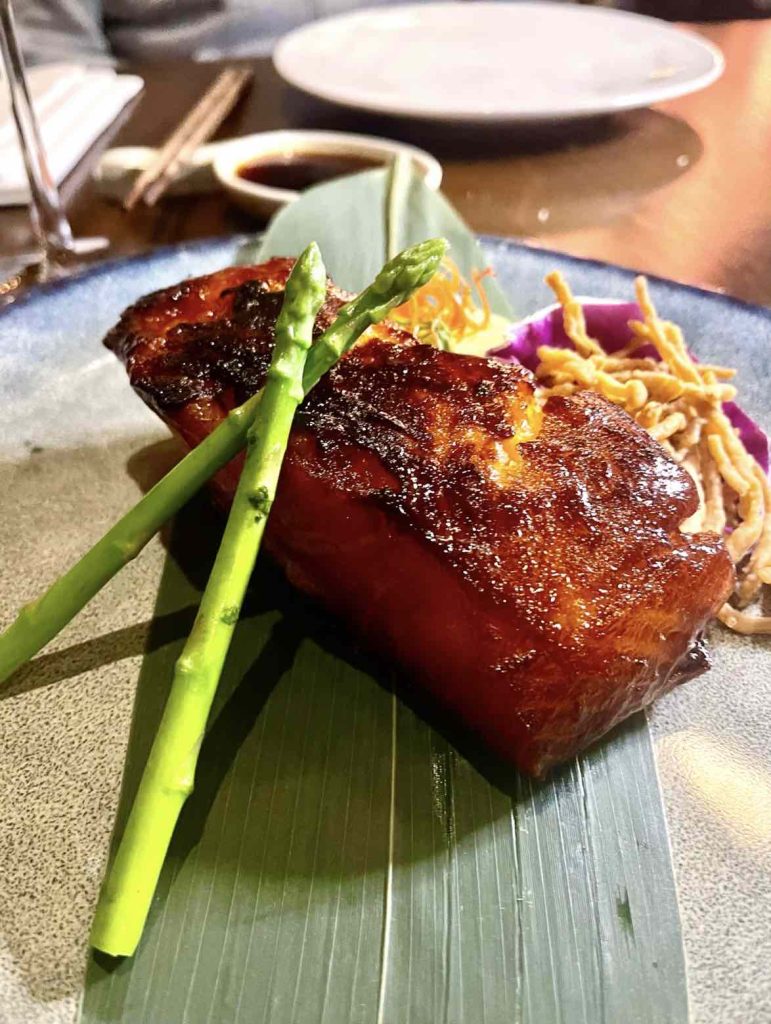 Though normally desserts can be a bit unforgettable at a Chinese restaurant, as the Chinese don't really have dessert, it is usually fresh fruit to aid in digestion after a meal. Mind you, SHI's impressive collection is worth saving room for. We were wonderfully surprised with the sensuous yet subtle poached pear drizzled entrancingly with a creamy coulis at the table.Hypnotically impressed, again with every aspect of SHI, we are unabashedly content and knowingly we will go back again. https://shirestaurant.com