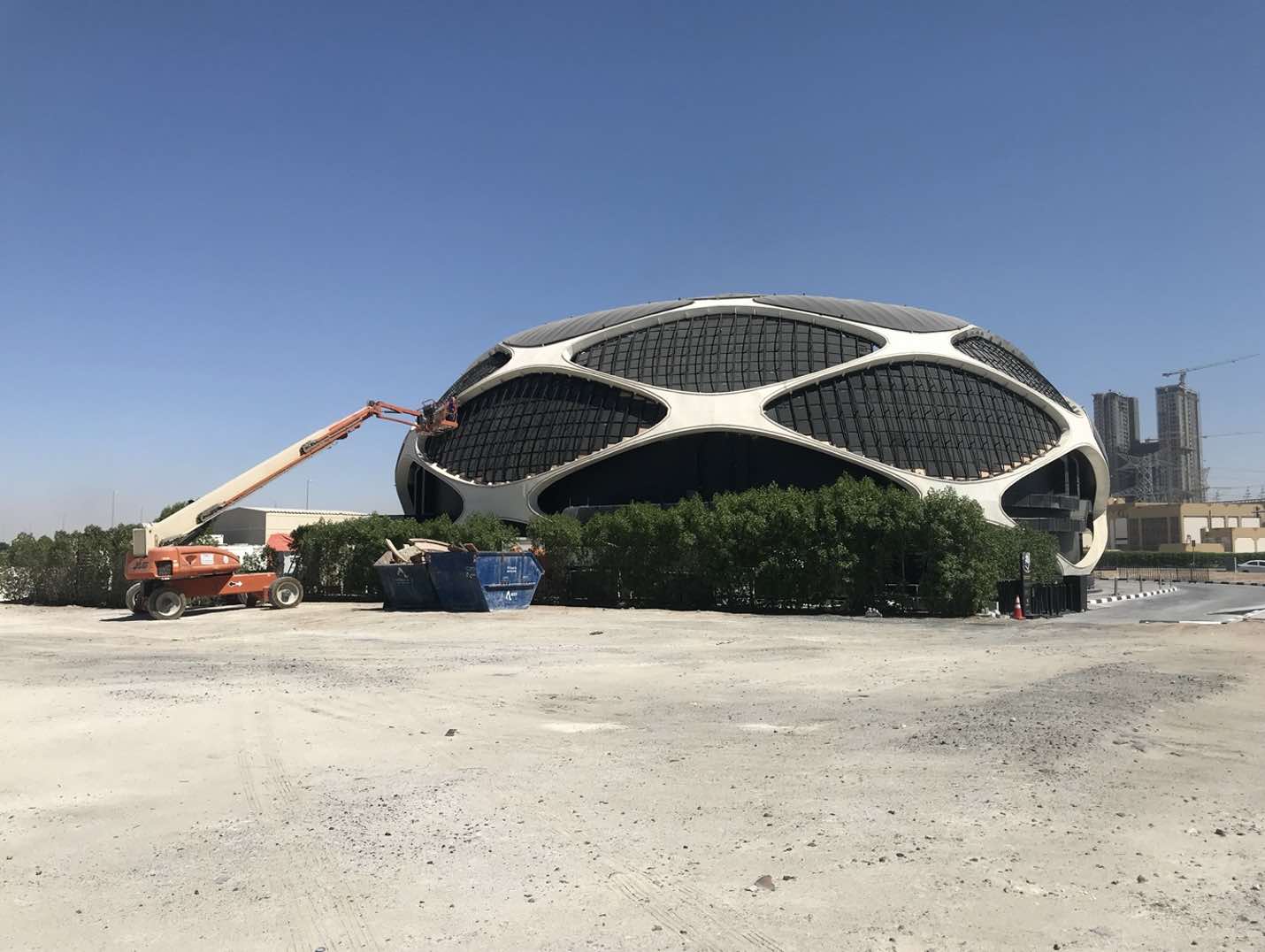 Relax, this unique structure isn't being torn down and SKY2.0 it still is. What is going on here is weather proofing so SKY2.0 can be used all year round.
When it first arrived, the center focused open air night club was responsible for some A – list names coming to the region.  If you have driven past recently (like the entire working population of Dubai Design District does every day) you might think it's being lined up for demolition. Fear not that crane is here to help as huge black canvas things hare being fitted to insulate the club from the outdoors so the inside can be temperature controlled.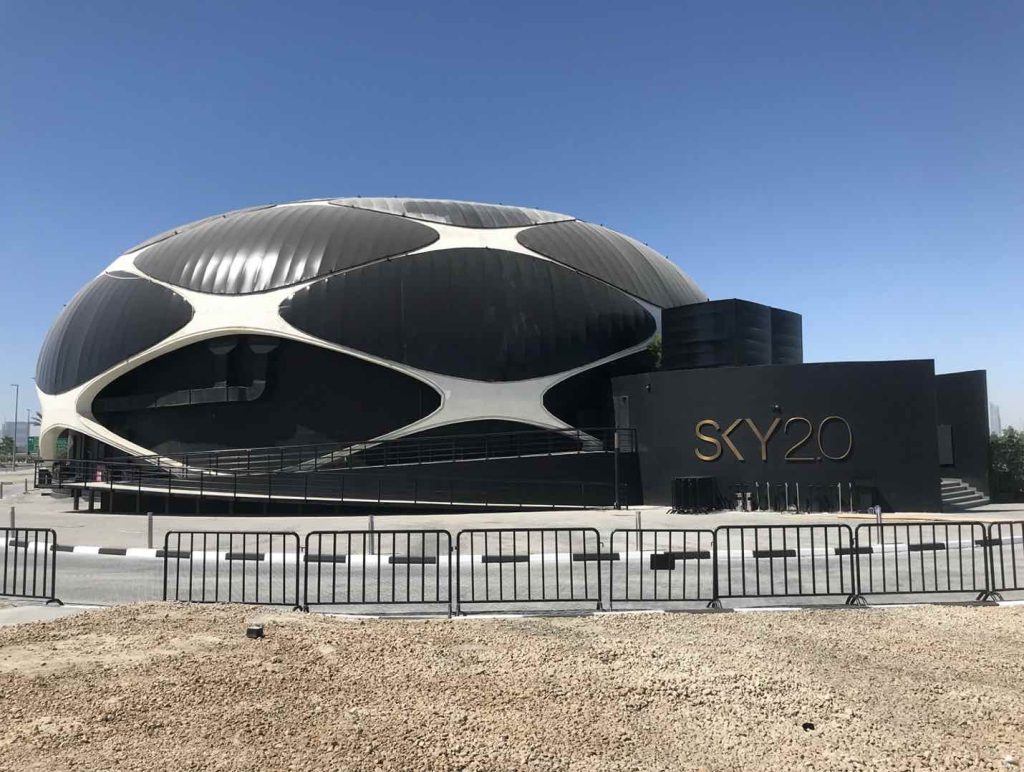 So what can you expect music policy wise? Well its R&B business as usual for the most part. But the run down is B.I.G Thursdays hip-hop and yes R&B. Boombox on the Friday promising feel-good tunes and signature Saturdays for random selection of all genres.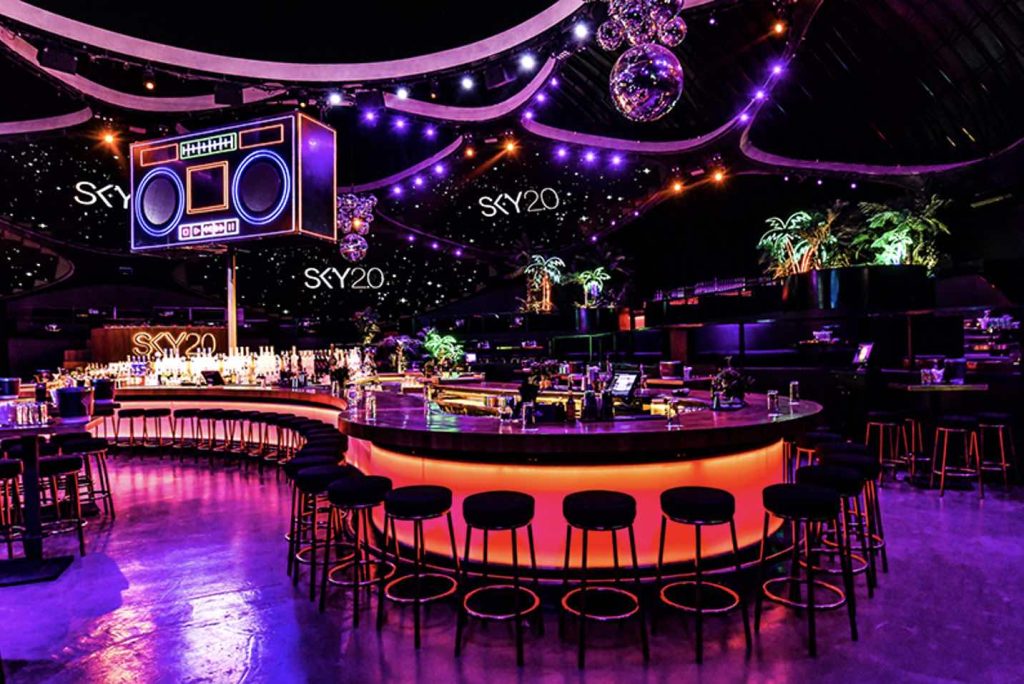 We hope to see big artists return to SKY2.0  and a more focused effort on the programming. As right now the music selection we have been told about is the same everywhere and the venue can be an epic night out. Still, you play what the people want but we wait with crossed fingers to see some big acts.