Uncategorized
Bob Iger Bids Farewell to The Walt Disney Company in December 2021
After leading the company as its Chief Executive Officer (CEO) for 15 years and its Chairman for one year, Bob Iger is finally leaving the Mouse House.
Bob Iger, former CEO and current Executive Chairman of The Walt Disney Company has announced that will be officially leaving this December. The news was delivered during his introduction at the 2021 Annual Meeting of Shareholders. Iger said that he would be leaving "with a strong sense of pride and a deep sense of appreciation for the very special place Disney holds in the hearts of people all over the world".
Bob Iger, according to CNN was the most important person in The Walt Disney Company's history, second only to founder Walt Disney. He joined the company in 1996, as Chairman of Disney-owned ABC Group. In 1999, he took on additional responsibilities as the President of Walt Disney International, increasing Disney's presence beyond the US. Iger served as the company's President and Chief Operating Officer (COO) from 2000 to 2005 before taking on his most important role as CEO. 2012 saw him taking additional responsibilities once again as Chairman. He stepped down as CEO in February last year, with Bob Chapek taking over the reins. In his 15 years as CEO, he transformed The Walt Disney Company into one of the most highly-praised media companies in the world. When he took the helm in 2005, the company was in a bad state, hit by box-office flops. He decided to relaunch the company by ending hostilities with Pixar. Bob Iger revitalised his relations with Steve Jobs, and acquired Pixar for US$7.4 billion.
Under his leadership, Disney acquired several more companies, like Marvel, Lucasfilms, and 21stCentury Fox, boosting its portfolio significantly. He also oversaw the opening of Shanghai Disney Resort and the release of several blockbuster hits including Avengers: Endgame and Frozen.
Iger also launched the streaming service Disney+, which now has over 100 million subscribers worldwide, and several original series like The Mandalorian and the more recent WandaVision.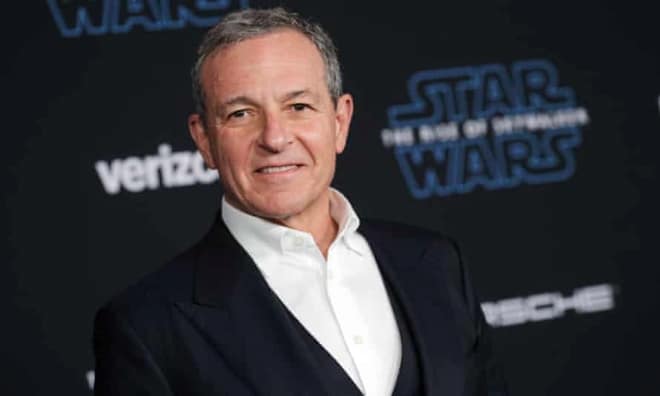 News that Bob Iger will be stepping away completely from Disney this December, while hard to take, came as no surprise given that he mentioned his intentions when relinquishing his position as CEO in February 2020. He has since, and will continue to, served as the company's Executive Chairman. If not for the global pandemic, it is possible that we might have seen Iger move on to other endeavours much sooner.
"A crisis of this magnitude, and its impact on Disney, would necessarily result in my actively helping Bob and the company contend with it," Iger told the New York Times regarding his decision to stay on as Executive Chairman.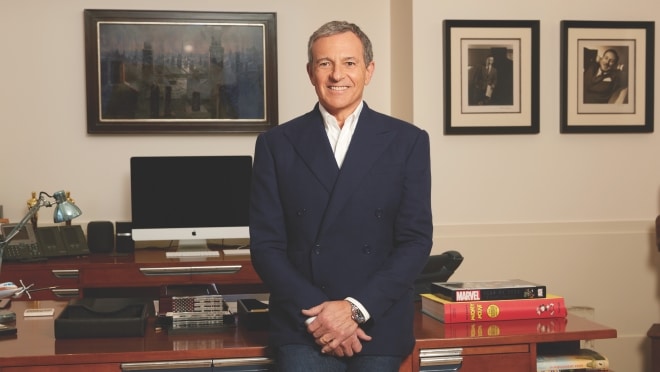 However, with the Covid-19 pandemic slowing and conditions stabilising, it seems Iger is ready to finally move on to other challenges. Speculations abound as to what that his new endeavour might be. The most intriguing of these is that he might enter the Public Service. During an interview on The David Rubenstein Show: Peer-to-Peer Conversations, Iger talked about how he considered running for President before deciding against it. While he might not have any Presidential aspirations, he stated that he was looking at serving in the Biden administration. He said, "Giving back in some fashion—serving our country in some fashion—is certainly something that I would consider seriously."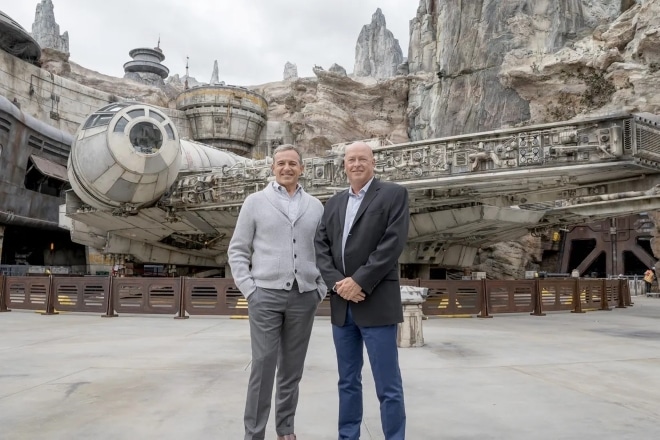 Bob Iger will no doubt leave some big shoes to fill. Bob Chapek, current CEO of The Walt Disney Company, has already led the company for a year with Oger's support as Executive Chairman. Chapek responded to Iger's announcement saying, "I want to take a moment to express my deep appreciation for his leadership and mentorship…Bob has led this company to amazing heights over the years and I look forward to continuing his incredible legacy."