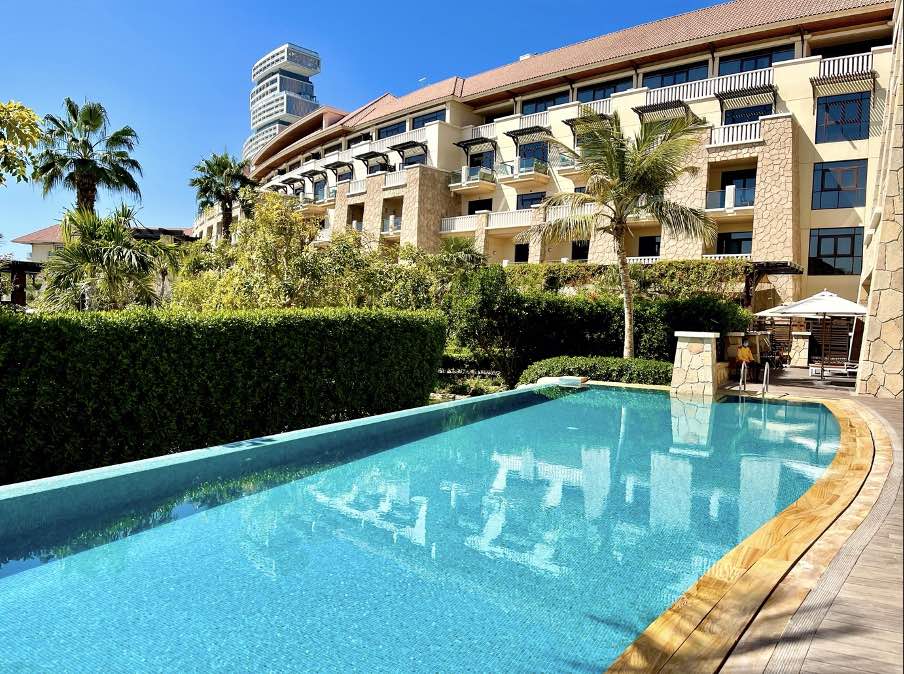 Come and start the journey with me to the French spatial Sofitel Spa at the Sofitel Hotel The Palm. There are two entrances into the spa, one through the hotel and along the way, it seems to be a infinite, living green wall full of lush plants that precedes the spa lobby and welcomes you with the ambience of Le Provence France. The lobby with vases of yellow flowers displayed along with gorgeous L'Occitane products needs some Edith Piaf's Le Vie En Rose tunes, croissants or chocolates and je n'ais c'est quoi…it would convey French art de vivre more so. The second and separate main entrance to the spa welcomes you likewise.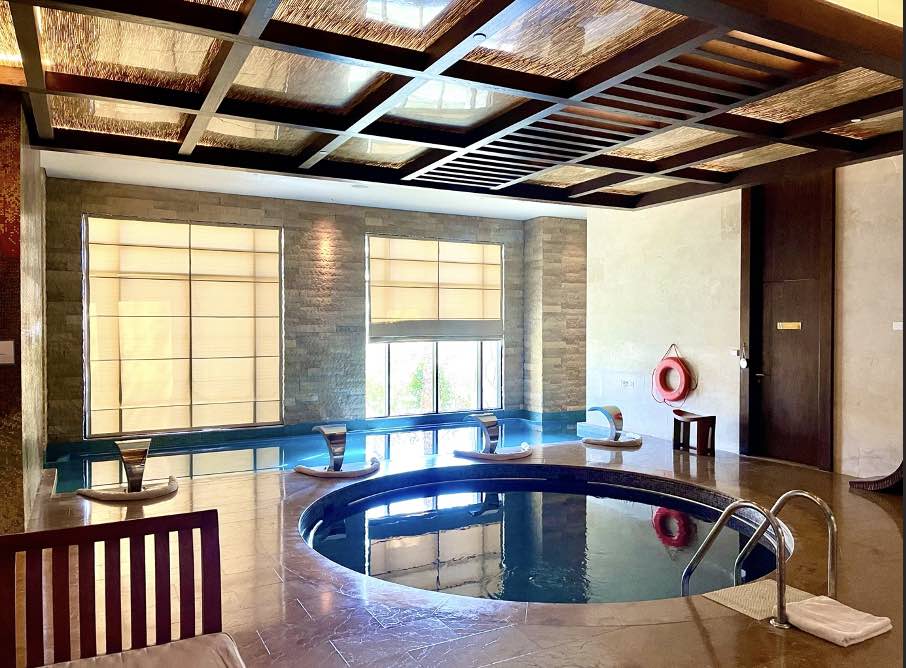 Once in my fluffy bathrobe my massuese came and accompanied me through the calm and subdued lighting of the spa to my individual treatment room. The anticipatory feeling of heavenly release of all undue stress melting away is palpable. My senses are further heightened with L'Occitane Relaxation essential oils and immediately felt relaxed. Notably, my masseuse lay hot towels on both my feet before starting my full body massage. Oh nothing beats a glorious massage, mentally and physically just good for the soul. All too quickly 60 minutes went by but it is then replaced by a good soak in the massive warm Hydrolyzed pool and then relaxing in the fairly sized steam room that has ergonomically shaped tiled benches inside, I was hesitant to leave. And when your all nicely warmed and loosened up you can dip into the ice cold plunge pool that was very invigorating. The spa also has its own outdoor private pool with individual couple's private cabanas treatment rooms.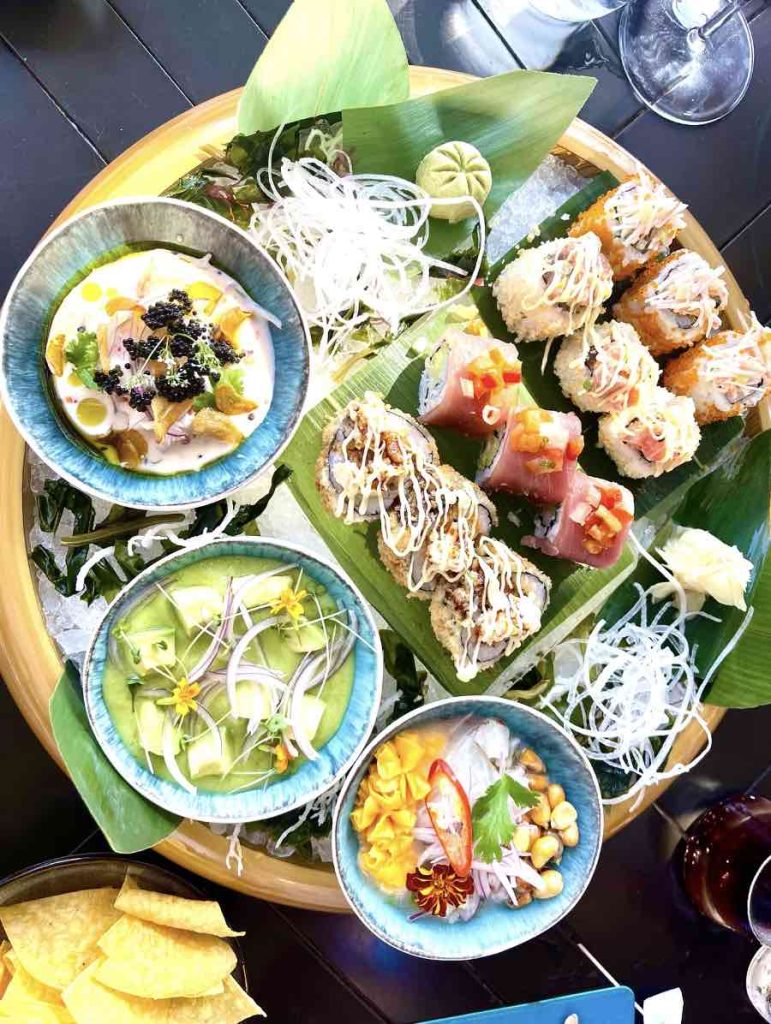 As I was fully restored, I was also famished and looking forward to our seafood lunch at the Moana Seafood restaurant near the hotel's pool and private beach. Even with it being almost full to capacity we were able to find some chaise lounges on the beach. It's a very kid friendly place that allows them to be entertained all day long and the parents to enjoy.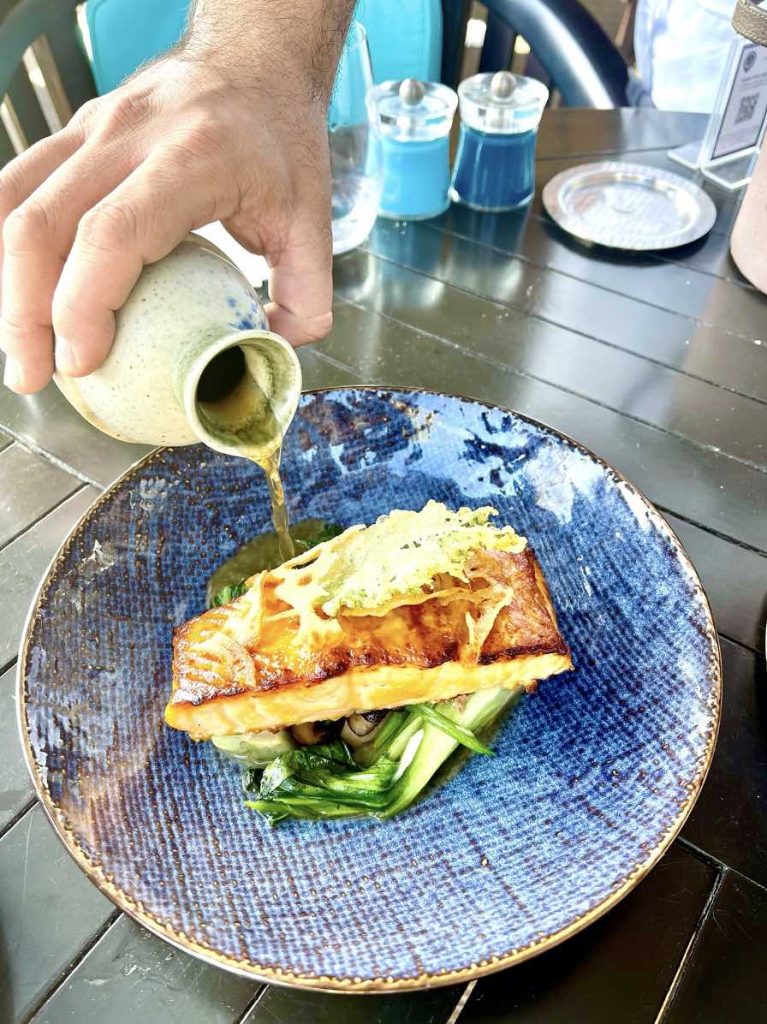 The minutiae details of our lunch at the Moana restaurant, a Japanese-Peruvian fusion gem, is not to be taken lightly. It was impeccably presented and freshly made by Chef du Cuisine, Jacob de Villarreal and his team. We were taken aback by the authenticity of the Ceviche Platter; lobster & caviar, prawn spicy aguachile and classic Peruvian Tuna ceviche Nikkei style with puréed sweet potato. Wow, what an explosion of taste in the mouth. We would go back just for the  Peruvian ceviche alone if nothing else – period. The platter also consisted of beautiful sushi; Hot Tuna Nikkei, Californian and perfect prawn tempura rolls. And this was all just starters before the salads that followed. Finely thin, crispy julienne, purple & yellow carrots over avocado slices with earthy wild mushrooms salad was one. The other was a lightly fried, chicken Caesar salad with a wafer thin toasted bread.
For our mains we were given a seared fillet salmon steak poured over with miso broth at the table over a bed of bok choy and a very interesting quinoa encrusted chicken & avocado purée with chargrilled corn kernels. Both delicious and unique and we all agreed that the salmon was our favourite.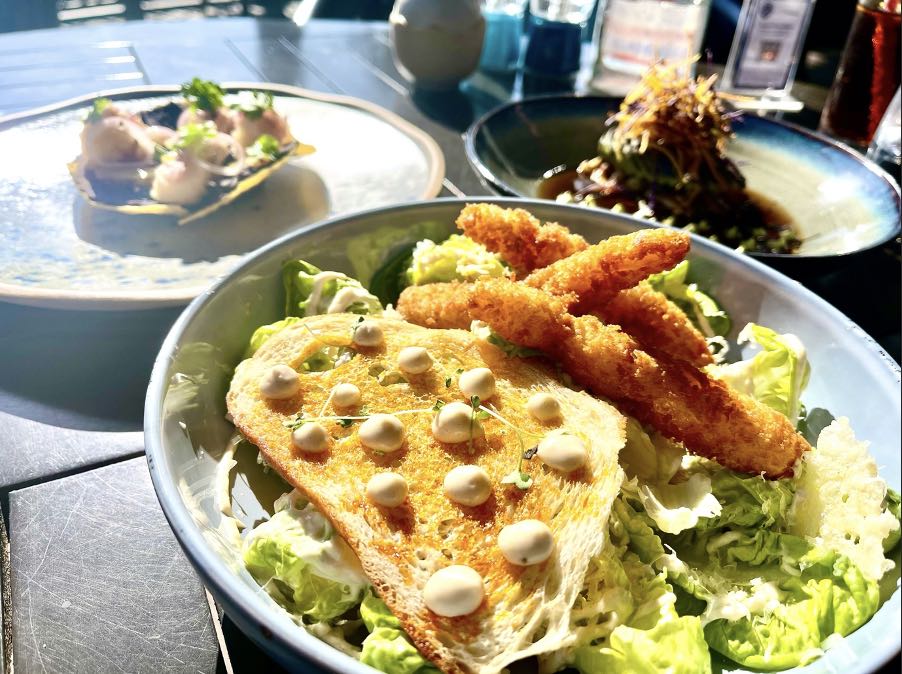 We were further spoiled with gorgeous, Illanka Single Origin Grand Cru Peruvian chocolate (rare white cocoa beans) taco shape dessert with chocolate mousse and topped with edible greens (as cilantro) and flowers (as tomatoes). So light and yet sinfully rich in all the right tones. We were told nowhere else in Dubai uses this beautiful type of Peruvian chocolate. They definitely have the upper hand here.
Highly recommendable and a must try. We were in every way truly satisfied.