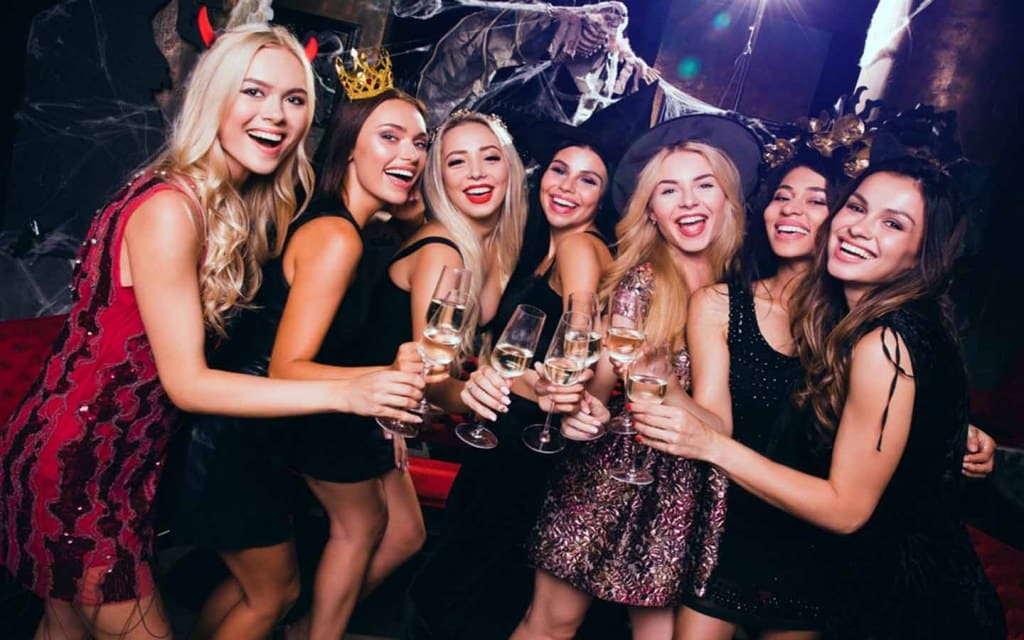 Bringing you the definitive hotlist of spas, brunches, dining, sporting events, vacations and more across the city and beyond.
Visit Dubai Miracle Garden
With the autumn season officially beginning this week (the weather is cooling down, we promise) outdoor activity spots such as Miracle Garden are reopening to the public. From Sunday October 1st, you can pass by the largest flower garden in the world, which is designed in a sprawling 72,000 square metre park. It's a gorgeous spot to take visiting friends and family as well as the kids, and it's home to more than 150 million flowers and 120 different varieties. Blooming lovely.
Catch Paul van Dyk & World Class DJs at Wow Music Festival
With a stellar line up including two-time winner of the DJ Magazine Top 100 DJ Awards, Grammy-nominated producer, and winner of IDMA's, DJ Awards, Trance Awards and more, Paul van Dyk is headlining this music festival for trance lovers at the Coca-Cola Arena, which will also feature Infected Mushroom, Weekend Heroes, Invisible Reality, and local talent and star of 'Dubai Bling' DJ Bliss. You can expect banging production and top-notch sound at the Coca-Cola as well as tunes including "Send me an Angel" and "Becoming Insane." Tickets on sale from AED 175 and the concert is on September 30th from 9pm onwards.
Celebrate Mooncake Festival at Zheng He
Head down to Zheng He restaurant perfectly positioned on the waterfront side of Jumeirah Mina A'Salam and enjoy a special three-course meal for their Mooncake Festival. Sample Szechaun hot and sour soup, chicken and prawn dumplings, or their Dynasty Prawns, steamed sea bass, wok-fried black pepper Beef Tenderloin. Get your sweet ending with their traditional Mooncake. AED 230 on Monday September 25th 12:30pm-10:30pm at Madinat Jumeirah.
Enjoy a Day Out with your Girl Gang at Playa
We love a good ladies' day (or night) out deal almost as much as we love the selection of venues down at The Club on the Palm Jumeirah, among which is Playa. Now that the cooler season has officially reopened, when is it better to pass by the Palm on a Tuesday and for just AED 180 get two beverages and a sunlounger? Playa is ultra trendy beach chic and a fabulous place to see and be seen. AED 180 from 10am-5pm on Tuesdays.
Enjoy French Fare at Newest Brasserie Eugène Eugène
Fresh from the chicest of French locations, the brand new brasserie in Kempinski Mall of the Emirates is like stepping into an enchanted forest, with dense foliage, and a greenhouse-vibe inside. The menu features delicious dishes such as caviar, beef carpaccio, oysters, and chocolate fondant. It's worth a visit if you love upmarket French food with a casual yet trendy dining style. Open daily from noon until midnight.
Hit the Delta Hotel Gym for just AED 10 per Day
Delta Hotel in DIP has a new membership program where patrons can gain access for just AED 10 per day. You'll also get access 24-hours per day, 7 days per week, and can workout on their equipment from Life Fitness, with plenty of cardio and weight machines. Members will also get to enjoy Delta Hotel amenities such as their swimming pool, and there's a fabulous Soul Senses Spa on site, sadly not included in the membership but well worth a visit to finish up your intensive workout.