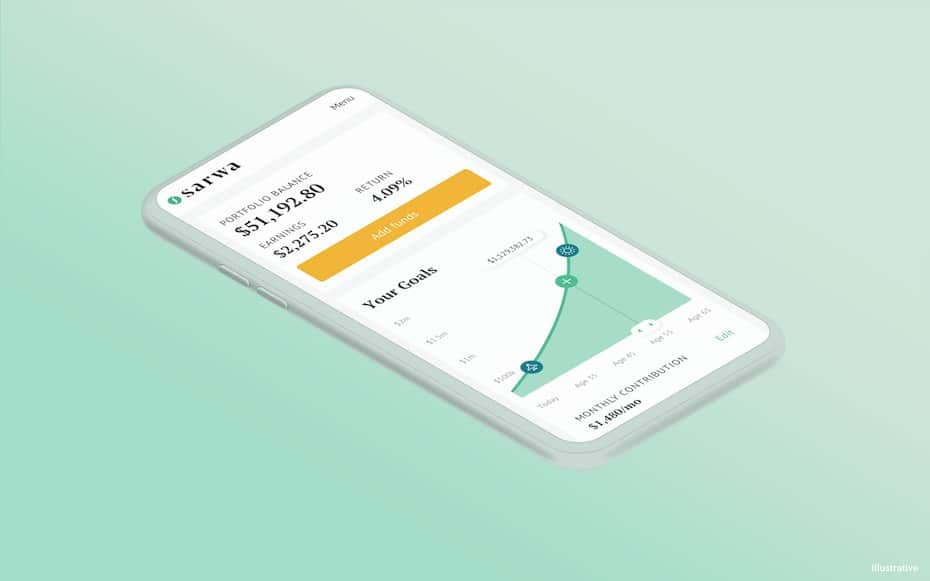 Customers can trade global stocks and ETFs through the Sarwa app
Sarwa is launching zero-commission trading in the UAE for global stocks and ETFs. The new service is available through the Sarwa app.
This new service is regulated by the Abu Dhabi Global Market (ADGM) Financial Services Regulatory Authority and is currently in private beta mode. It will be rolled out to a waitlist leading to the public launch and will be exclusive to Sarwa Invest customers.
Opening an account at Sarwa is fully online and trading is through a simplified interface. The automated investment platform targets young investors in the Middle East, offering an AI-backed low-cost investment service as well as access to on-demand investment experts. 

"Our advice hasn't changed-we still believe the smartest way to build wealth is through regular, long-term, and diversified investing," said Mark Chahwan, CEO and co-founder of Sarwa. "That does not mean there is no place for buying and selling stocks, as long as it's done responsibly. Especially when it comes to themes you believe in, whether it's crypto, green energy, or innovative tech companies."
Zero-commission trading apps such as Sarwa, Robinhood and eToro have surged by attracting a new breed of younger investors traditionally held back by higher costs and cumbersome policies in traditional brokerage environments.
The budding sector was however thrown into disarray last month after retail investors belonging to the "wallstreetbets" Reddit chat room coordinated a massive attack on hedge funds who had shorted GameStop, managing to push the stock up 1,500 per cent in two weeks. Panic ensued as insiders grew concerned the unprecedented buying frenzy could potentially destabilize the market.
Sarwa: https://www.sarwa.co