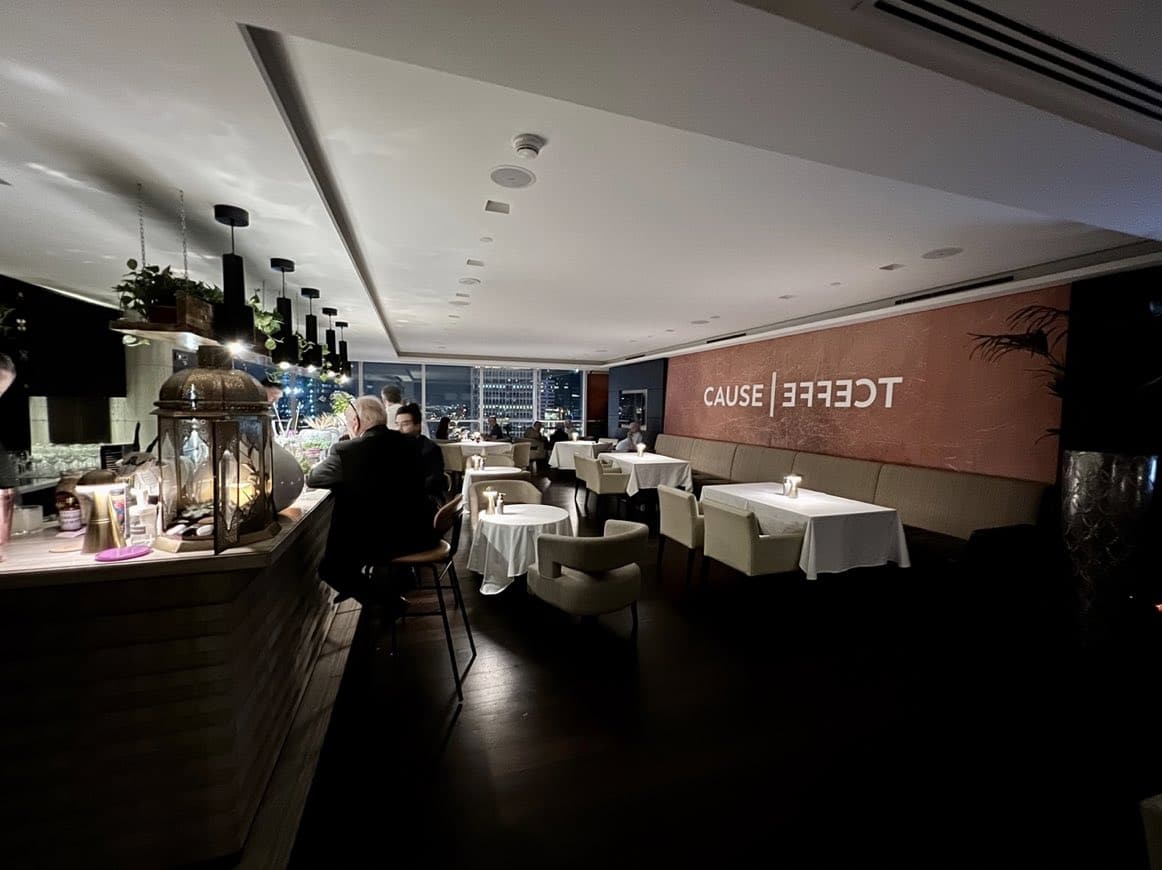 Up until the end of November make sure you visit the Cause & Effect cocktail kitchen takeover of the Sheraton Grands exclusive lounge on the 31st floor. Expect a hugely engaging evening from Kurt and David who will hop table to table get involved with your guests sharing their knowledge and inspiration with an evening of fine cocktails, storytelling, and that view…
Kurt Schlechter will be heading up the bar along with co-owner and highly talented mixologist, David Van Zyl, to bring you cocktails taking inspiration from Cape Town using classic and modern mixing techniques.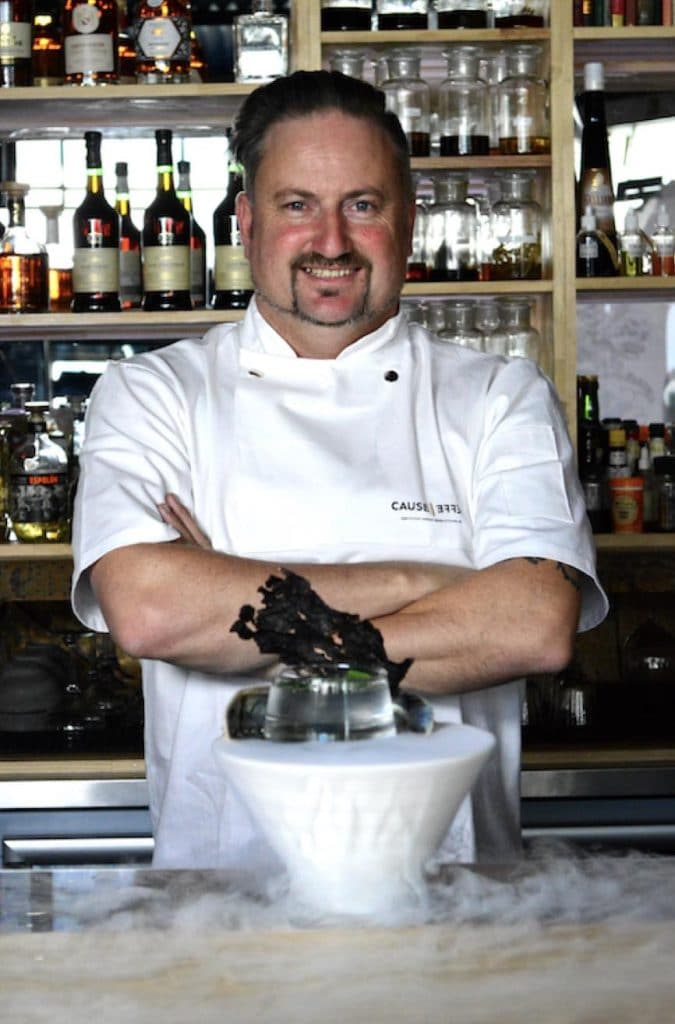 Fancy something outside of the classics? Try the 'Drinkaterium'. A dessert zen theme cocktail that sits on a vessel of smoke. It is made of Monkey 47, litchi, Lillet Blanc, citrus, soda, fennel and sandalwood. Still not impressed?. Go for the Pomegranate & Goats Cheese Sidecar made of Remy Martin VS, Nablusia organic goats cheese wash, lemon juice and pomegranate infused Cointreau.
This is a cocktail evening with a difference, not only have the guys flown in from South Africa for just 4 weeks they have brought Cape Town with them while also (finding the time) to create cocktails influenced by the UAE and surroundings – you can't ask more of a mixologist than that!
Not to mention they have been given the accolade of most Influential people working in the liquor industry. So think know a thing or two about drinks? Pop down and pull up seat as you are in for an excellent evening.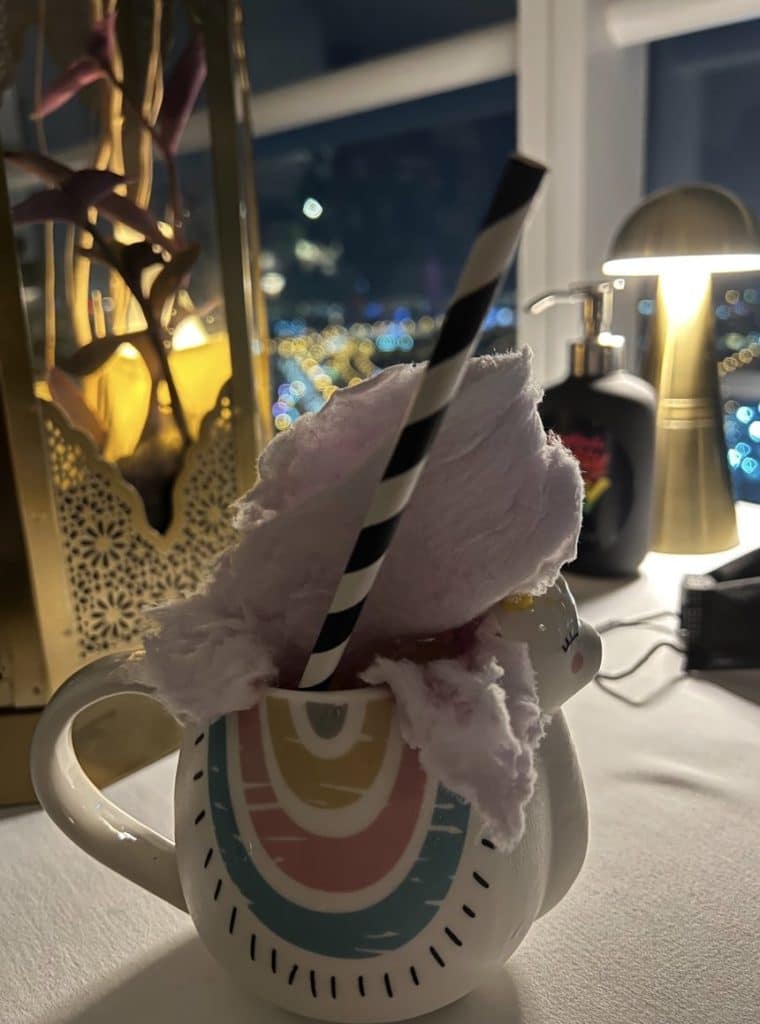 Ambiance 3
Value 5
Hospitality 5
Cause & Effect Cocktail Kitchen Pop-Up Bar
When: Monday – Saturday, 9:00 PM – 3:00 AM
Where: Sheraton Club, Level 31, Sheraton Grand Hotel, Dubai
Price: Starts from AED 65
Bookings: For reservation contact +971 4 503 4444