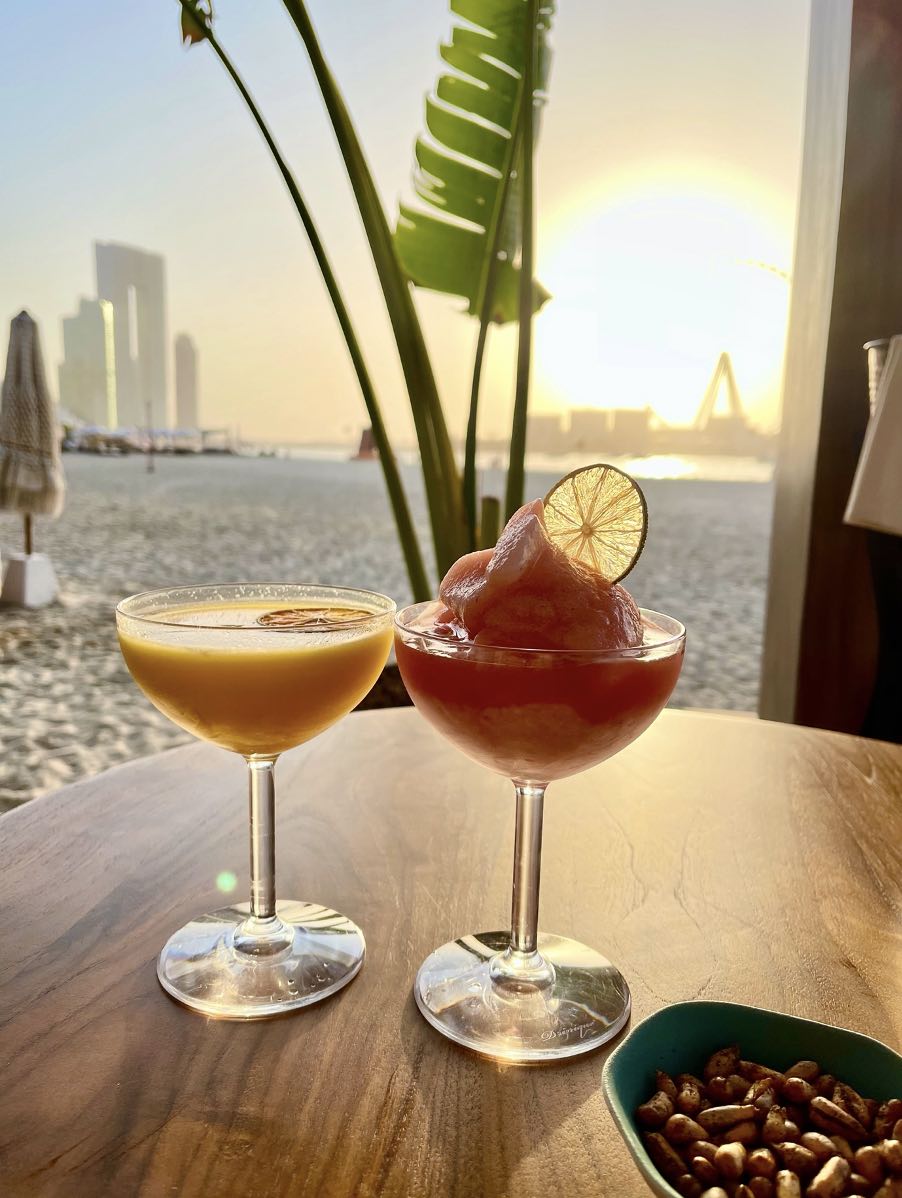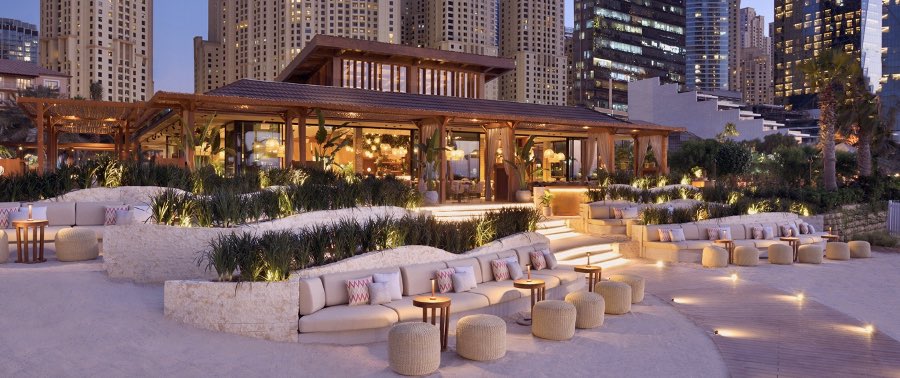 Tamoka
Tamoka has just opened so we didn't have their Valentine's Day offers when we wrote this but hands down Tamoka is quite possibly the best the Latin American (and beach lounge) restaurant in the entire of the UAE. Forgot to mention it is right on the beach and it has its own separate bar called Cana found between the water and the restaurant. Seeing is believing, what Cesar Bartolini and his team have done here is exceptional. Call for a reservation 04 318 6099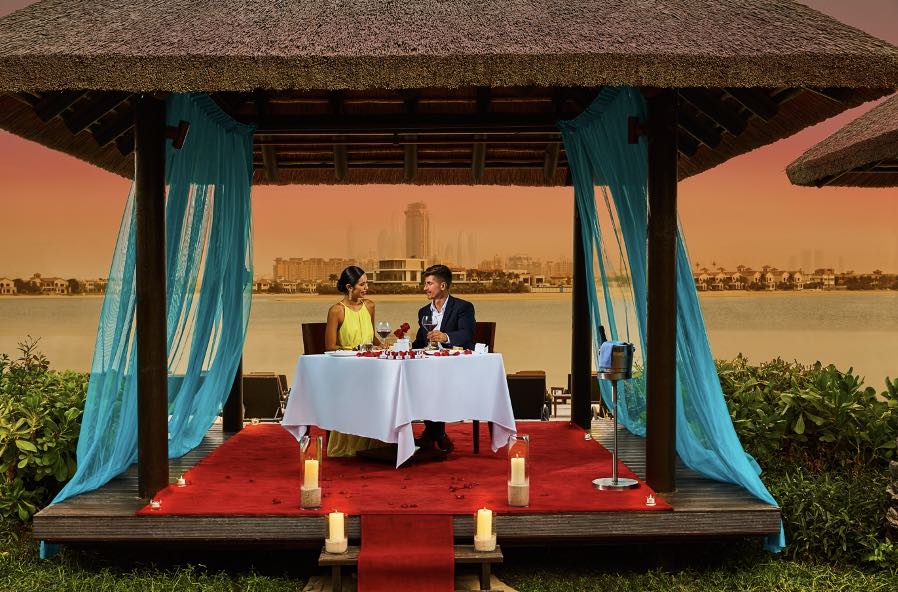 Sofitel Palm
Enjoy a 4-course set menu at AED700 per couple at either Porterhouse Steaks and Grills, Moana Seafood Restaurant or Hong Loong Pan-Asian Restaurant. Package is inclusive of two glasses of sparkling wine upon arrival.
Looking for something a bit more romantic and intimate? Why not book a private cabana wither by the pool or beach where you can enjoy a 5-course set menu inclusive of a bottle of Champagne, starting from just AED1,450 per couple. Each cabana will have an accompanying live strolling violinist.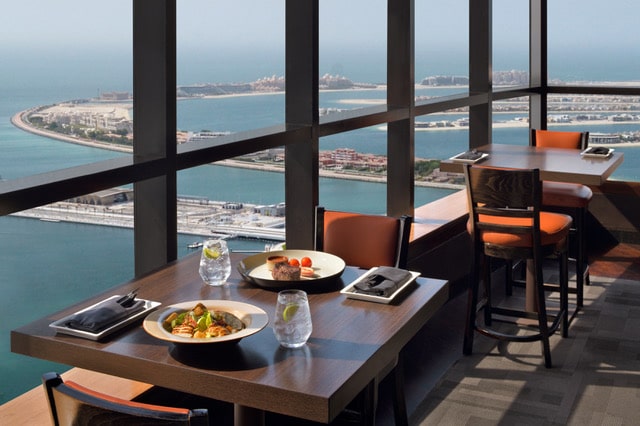 Dubai Marriott Harbour Hotel & Suites – Observatory bar & Grill
Impress your loved one at Observatory Bar & Grill as you try our delicious sharing menu overlooking stunning panoramic views of Dubai marina and Palm Jumeirah.
Take advantage of the sundowner offer and get 25% off. They are also running a brunch on the 12th and it's always fun in the Observatory. For restaurant bookings call them on +971 4 319 4000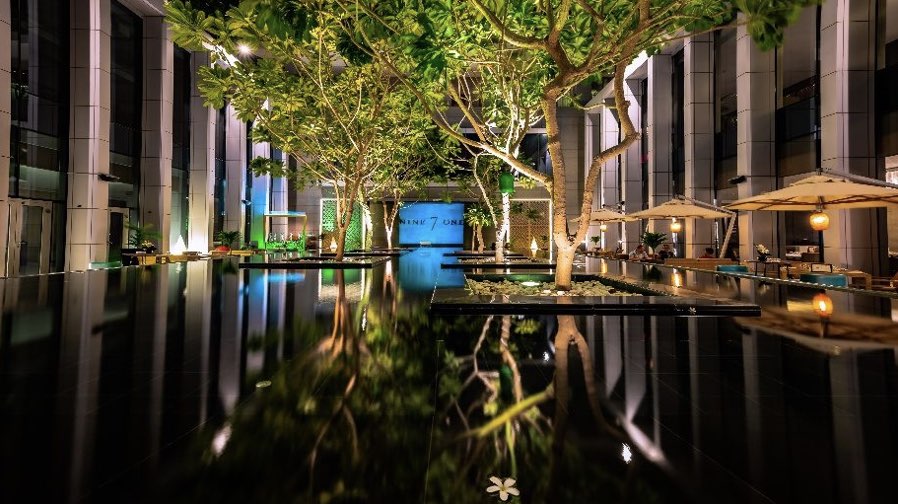 The Oberoi Dubai – Nine 7 One
Nine 7 One is the award-winning all-day restaurant at The Oberoi Dubai. Unlike any other of the main restaurants found in Dubai Nine 7 One opens on to a sunken courtyard with a huge water feature. Enjoy a dinner spread with a glass of bubbly with lovely Violinist and much more.
For reservations call: +971 44441407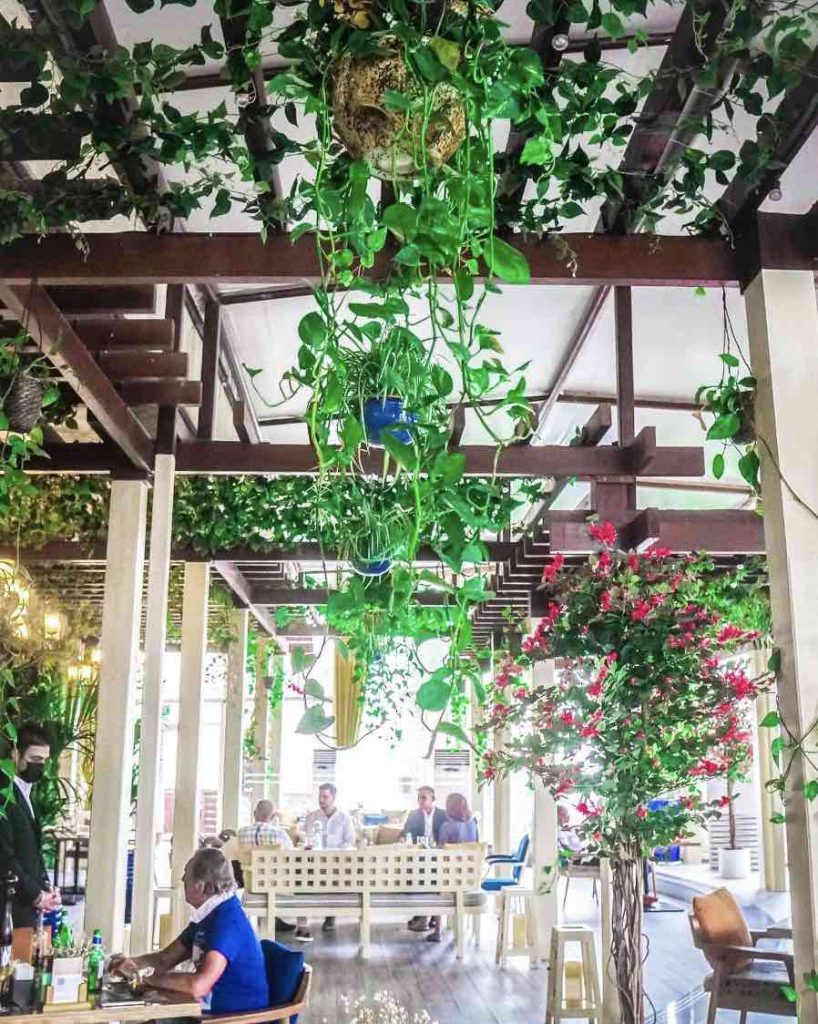 Andiamo's – Grand Hyatt
This Italian restaurant is serving up a chic four-course set menu, dedicated for couples. The evening heats up with homemade appetizers, with dishes including Carpaccio di Branzino, Bufala, Tortelli di Zucca, and a Ravioli Bolognesi, before moving on to the main event that includes a salmone delicato and a Tenderloin filleto. Don't forget to save room for desert, as our chefs have come up with a seductive Raspberry crunch in Vanilla Cremeux. MmmmHmmm, Two spoons, please!. Call 04 317 1234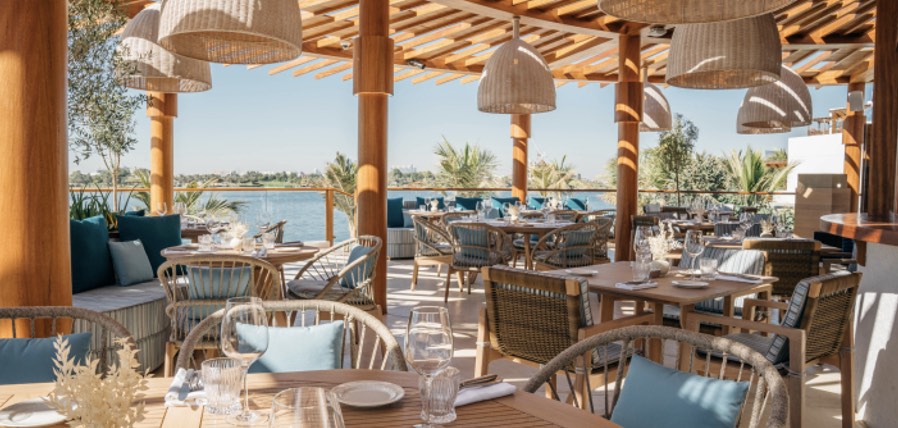 Twiggy
Our feature for Twiggy is hot on the heels after this one so we are not aware of a dedicated Valentines offering however just visit and go al cart and you won't be disappointed. Call 04 602 1105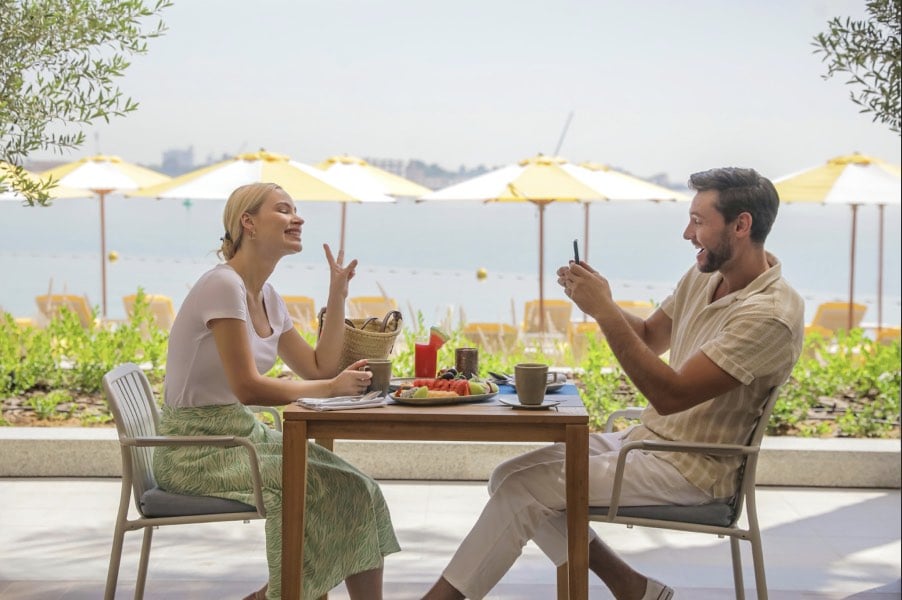 Vida Beach Resort Umm Al Quwain,
We know that Valentine's Day is your opportunity to show your significant other that you care about them! and what better way than to do it with food? Embrace Lovers' Month and head to Origins where we are offering couples the chance to experience a romantic evening with a delicious 5-course dinner and bevvies, along with a welcome drink and rose for your other half.
Treat that special someone to a flavor-filled set menu of starters, mains, and desserts, plus an irresistible selection of beverages – Make the most of the season with an al fresco dining experience, topped off with the very best romantic vibes. 06 706 5000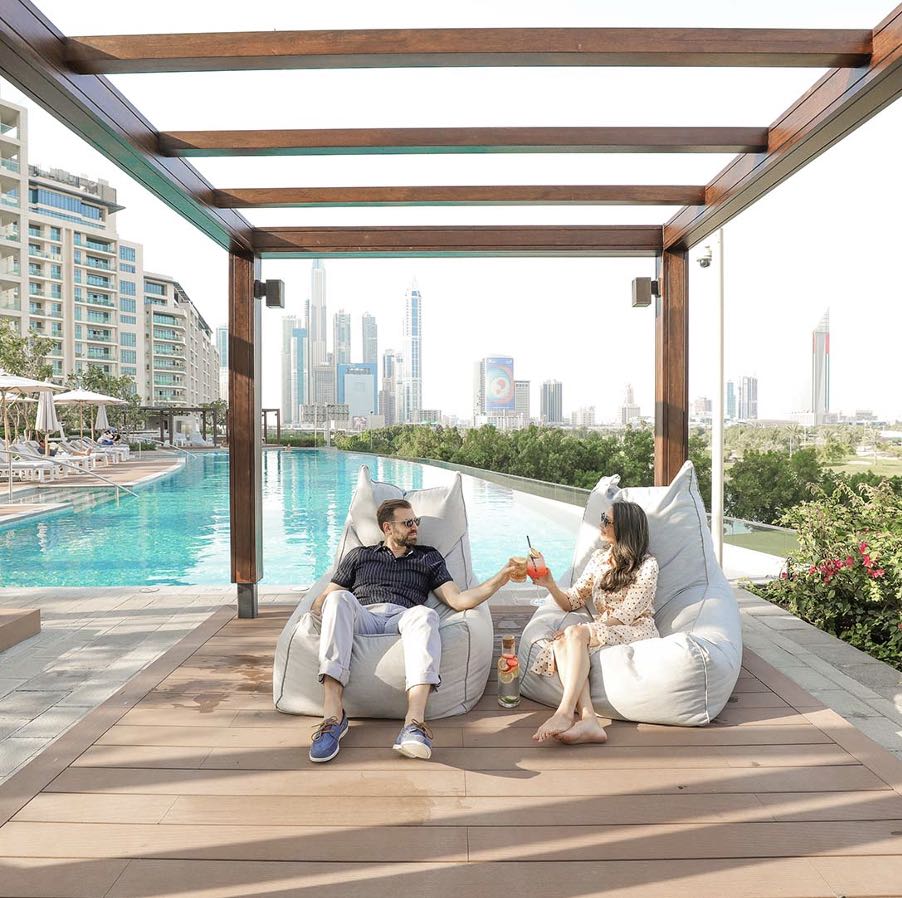 Vida Emirates Hills Emirates Hills
While romance and roses make for a lovely Valentine's Day gesture, filling your February 14th with a classic date night is the way to impress your other half! Tuck into a mouthwatering three-course menu at Vida Emirates Hills with dishes such as Grilled Black Angus Beef Tenderloin, grilled tiger prawn, smoked salmon, and more food to fall in love with. The best bit? Dogs are allowed with their humans, so don't leave your furry friends behind!. Call 04 872 8888