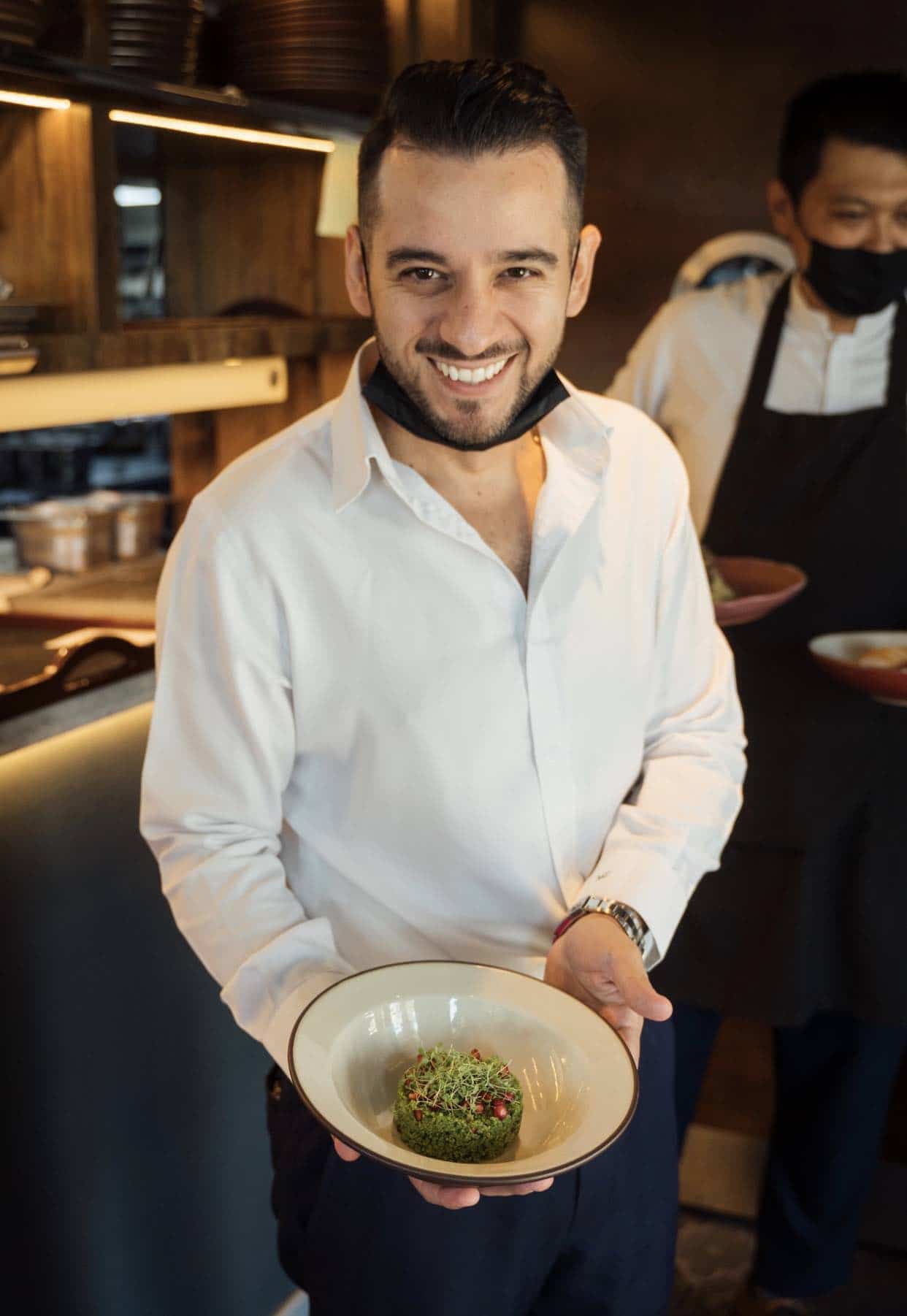 For the last few years Folly has been occupying the prime muti-level location at Souk Madinat since it replaced previous British outlet the Rivington Grill – but that's where the similarities end as Folly has far superior offerings in every way. Featuring stunning unobscured views across the Souk Madinat canal (epic roof terrace vibes in winter opposite the Burj al Arab)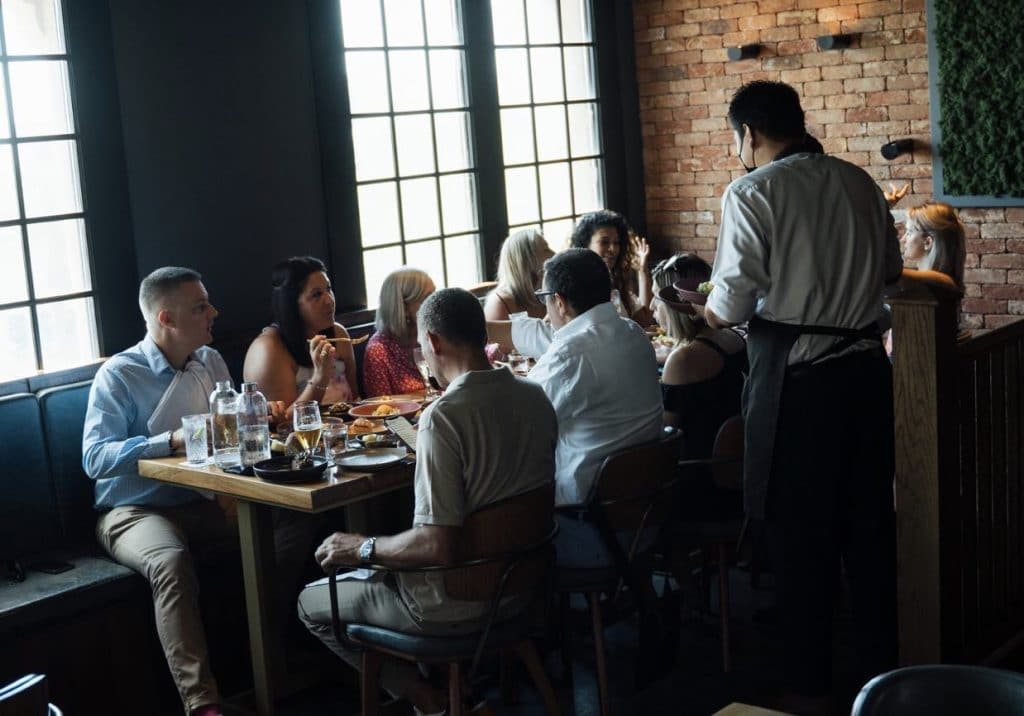 the interior is sunlit and serene. The venue is without some of the ostentatious pomp and ceremony one would expect in this part of the world, with its bare wooden floors and wrought iron décor. It comes across as more genuine and unique, and ultimately focuses on what culinary masterminds Nick Alvis and Scott Price are notorious for – seriously good food.
We sampled the Saturday brunch menu which changes seasonally, and enjoyed an array of starter, main and dessert items – more than enough for two of us! The food was surprisingly creative – again showing its culinary merits over the quantity vs. quality trend at typical local brunches – what else to be expected from two chefs whose previous tenure includes working for world class chef Gordon Ramsay?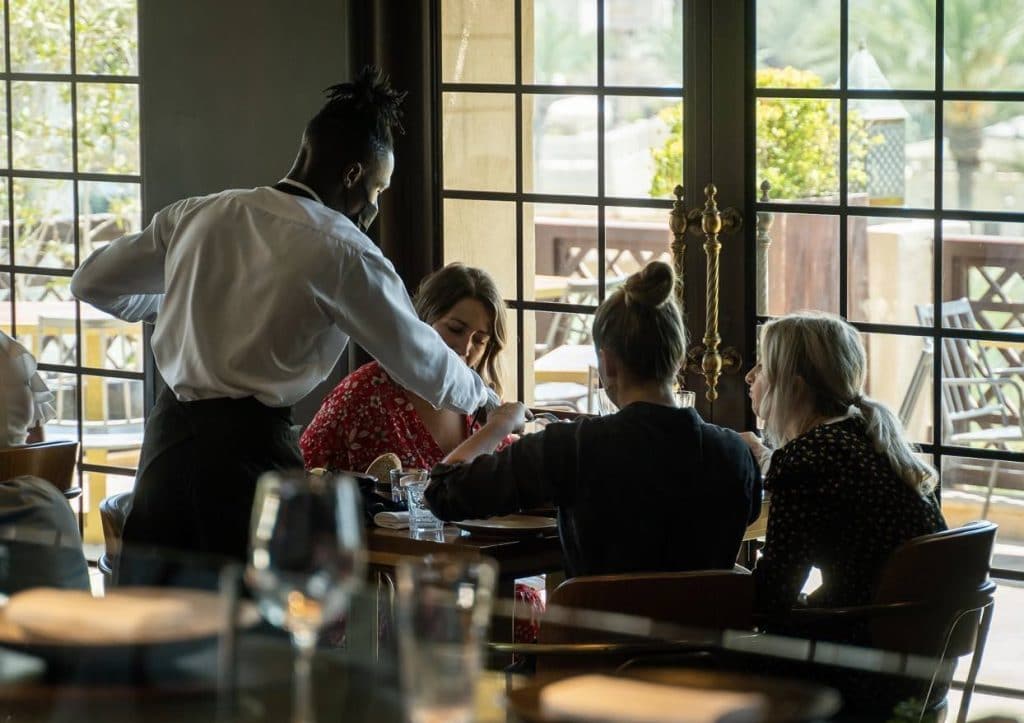 The brioche and wild mushroom with smoked Hollandaise had an incredible flavour, while the crispy hen's egg with pancetta had a deliciously tasty maple syrup. For mains we were served a sumptuous cut of beef with root vegetables, roasted salmon with sesame cabbage and plum. Our absolute favourite (and most popular dish, according to the head chef) was the fried half chicken with crispy skin, served with thick and creamy mashed potato and a rich gravy. Absolutely drool-worthy.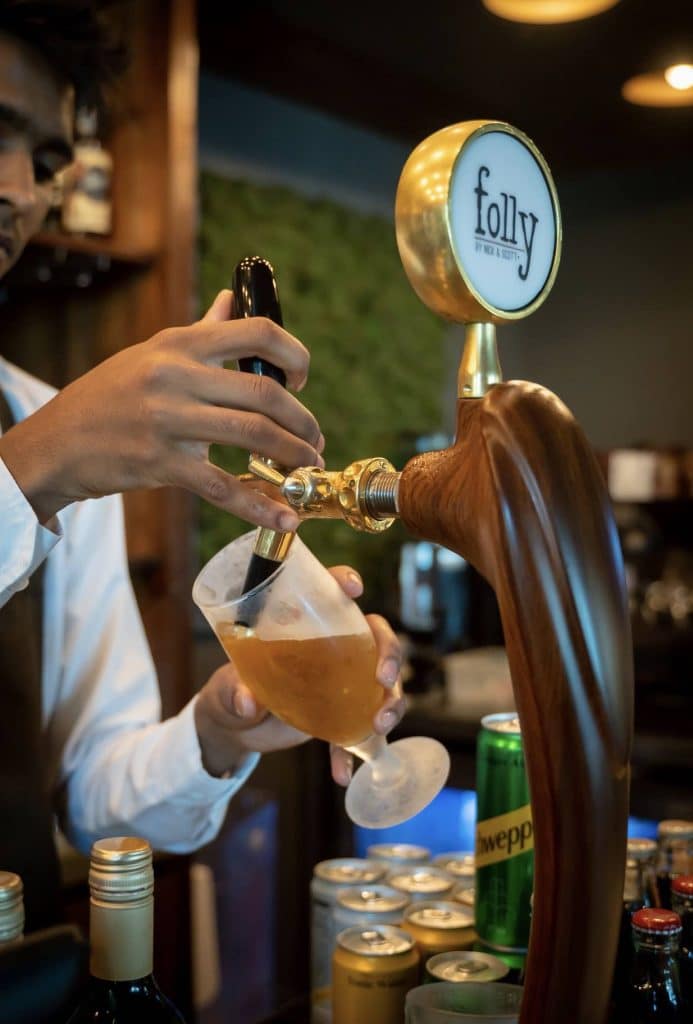 We promised ourselves we would abstain from dessert, but it would have been fundamentally criminal to waste the incredible platter served to us! The blood orange cheesecake was light and fluffy, the strawberries and vanilla came with a meringue dome topping and the chocolate mousse had a crunchy, sweet and chewy base reminiscent of Christmas brandy snaps. The taste and attention to detail was absolutely superb, and the presentation was super impressive.
We drank Bellinis, Espresso Martinis and even a Bloody Mary – aged with the Folly secret recipe and with excellent flavour – but guests can also enjoy sparkling, Sauvingon blanc, a Chilean Merlot, and the signature Folly Red Sangria to name a few. And this isn't the type of venue where you have to worry about where your next drink is coming from; the staff were attentive and helpful. Smooth sounds came from their live cover singer and guitarist, and while Follly was busy and with a good atmosphere, it wasn't packed to the point of being rowdy. A lovely visit, and we will definitely be back!
Folly by Nick and Scott at Souk Madinat, Jumeirah, call +971 (0) 4 430 8535