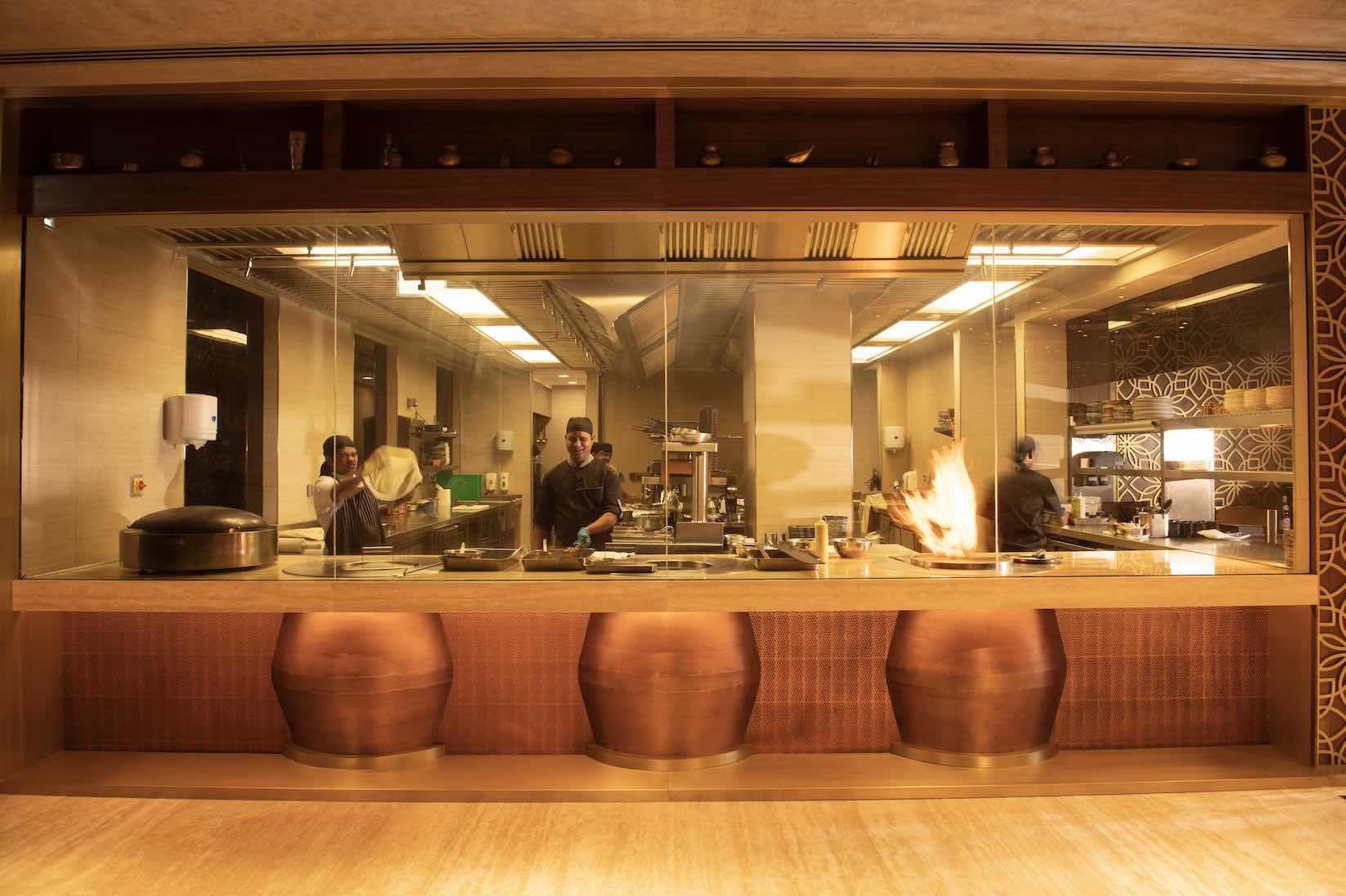 Unique Summer Dining Option at Vikas Khanna's Award-Winning Kinara Indian Restaurant
The long-established and sprawling JA The Resort has announced an incredible offer in September to tempt and enthrall diners. Brought to you by the award-winning Kinara by Michelin Star Chef Vikas Khanna there's something on the menu here for everyone who loves the taste of authentic Indian cuisine and delicious wines. A journey through the senses, the elegant restaurant features giant spice displays, the aroma of which wafts throughout, overlooking the open kitchen, while the outdoor terrace offers al fresco dining in the winter and constant unrivaled views of the lush gold course.
Kinara has at its helm a true master, with its Head Chef Vikas Khanna, supported by protegee Chef de Cuisine, Ashish Kumar. Chef Vikas is an internationally acclaimed Indian American chef, but also a film maker and author of 37 books. He was featured amongst the 10 most influential chefs in the world by Deutsche Welle and Gazette Review, as well as the host of Master Chef India. Dishes are creative, gloriously unconventional, with a nod to traditional home-cooking while remaining flamboyant in serving style and presentation.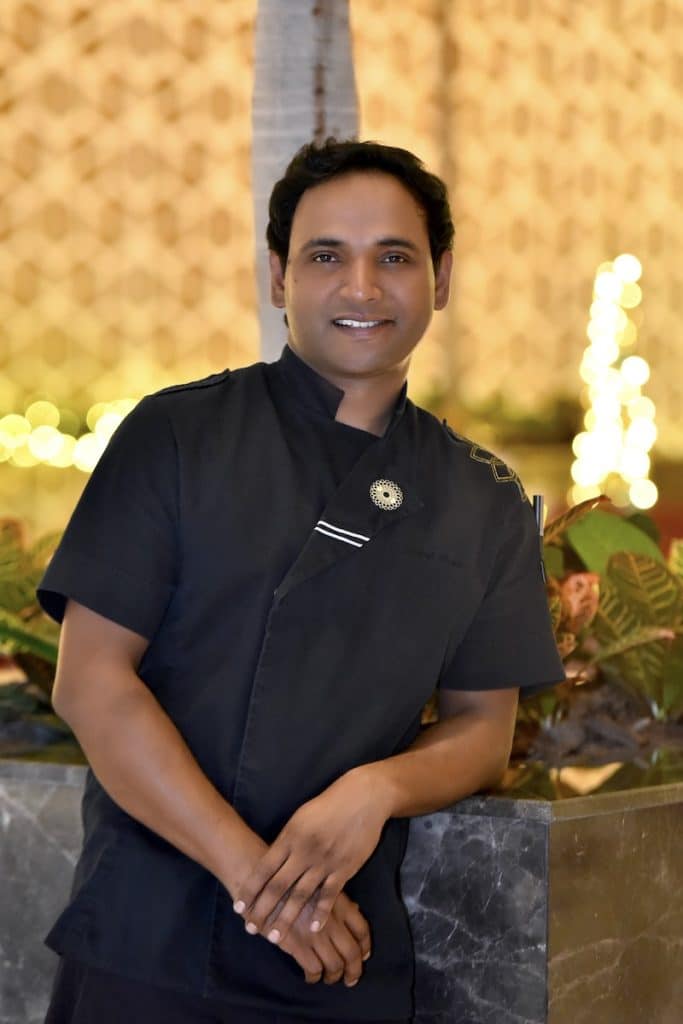 JA The Resort also launched Ellora by Vikas Khanna which was awarded best Indian Restaurant by Hospitality Excellence Awards in 2021 after just three months, and Ashish himself won "Rising Star Chef of the Year" in 2021. It's clear to see why his influence on Kinara's menu remains so uniquely crafted with innovative dishes, bringing his personal flair and ingenuity and Chef Vikas' years of culinary experience and merits.
For the wine connoisseurs, we highly recommend the Sula Wine Pairing Dinner on September 2nd with the much-loved wine, a nod to India's rich cultural heritage, with dishes inspired from homes across differing regions, while the Sula Wine comes from a vineyard famed for introducing the world to unique varieties such as Rasa and Dindori. Their tasting menu is chosen specifically for taste that suits the wines, and diners can choose from Ghee Roast Octopus served alongside a tasty tamarind sauce and smoked paprika labneh, paired with a crisp Chenin Blanc. Meanwhile the Achari Lamb, features tender meat slow-cooked with pickling spices, a nigella-fennel mix, green mangoes, infamous Kinara roti, which is paired with a fragrant and rich Dindori Reserve shiraz.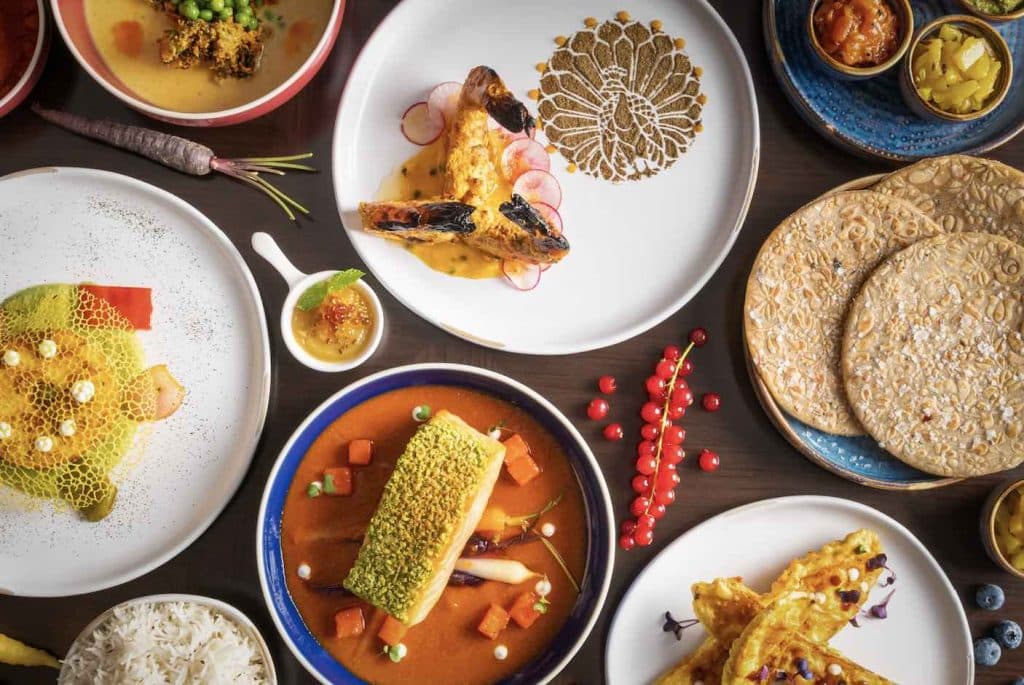 On any other evening or lunch, Kinara's menu includes delights such as the Calabaza Squash Soup with pumpkin seeds, crème fraiche and Zucchini, or the unique Paneer Launglatika which has a cottage cheese roulade, pistachio filling, and tomato-clove sauce. Fish lovers should try the Tawa Fish, which is seabass with spiced almond sauce and yellow mustard caviar. There's also a range of intriguing biryanis, fresh baked breads, and desserts including the Almond Lemon Cake and infamous Kinara Sundae. There's also an impressive beverage list, heavy on the whiskeys and with a lot of international wines, so whether you visit in September for the Four-Course Tasting Menu or fix another time in your diary, Kinara is well-worth a trip out to Jebel Ali.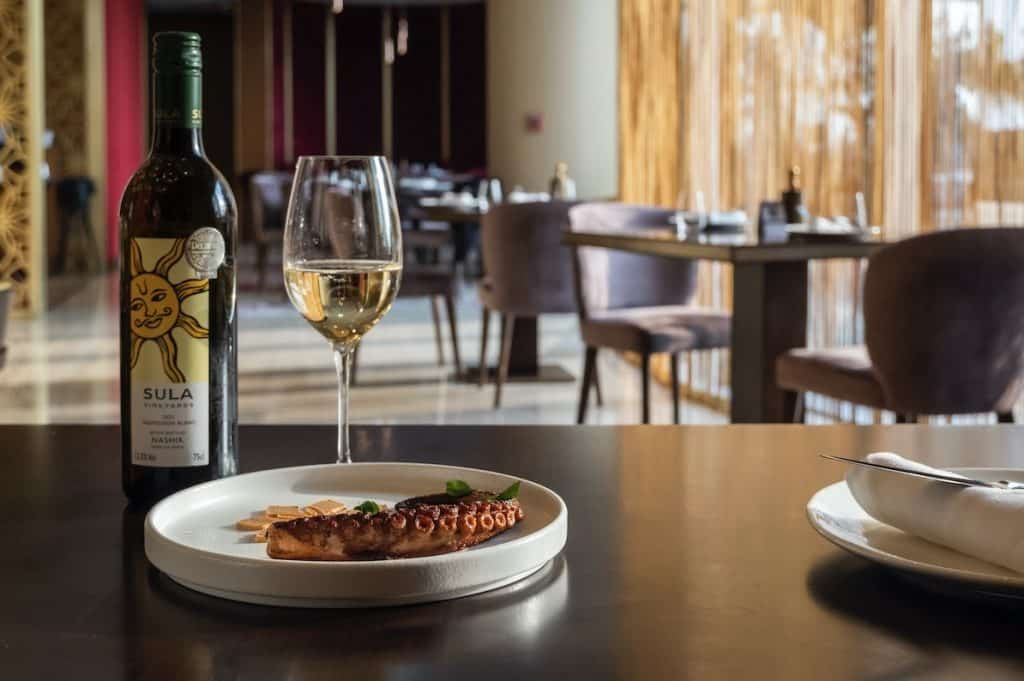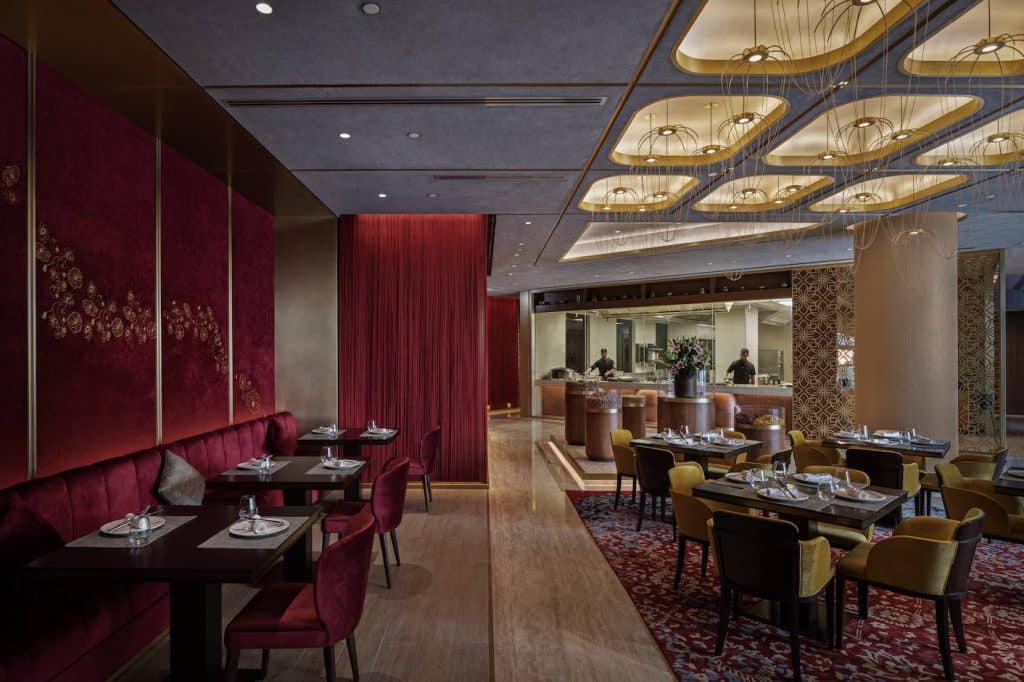 The Four-Course Tasting Menu with Indian Sula Wine is on September 2nd and is AED 299 per person. For bookings and reservations contact +971 4814 5604 or email restaurant.reservation@jaresorts.com